Top 12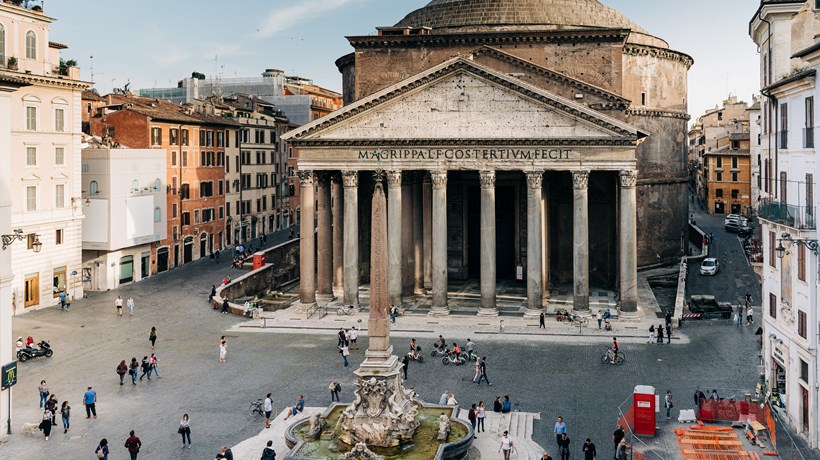 Gabriella Clare Marino/Unsplash
Top 12 represents the list of must-see attractions when planning your trip to glorious Rome. Here you will find not only iconic landmarks, ancient ruins, and elegant squares, but also fun and unforgettable experiences like a cooking class and an evening Vespa tour around Rome.
Without further ado, here's our list of the Top 12 attractions in Rome:
ColosseumBuilt under Emperor Vespasian in A.D. 70-72 and completed by his son Titus 10 years later, the Flavian Amphitheater or the Colosseum is a massive stone arena, which at its peak, could accommodate 80,000 spectators.
As in the movie "Gladiator", it has hosted violent and brutal displays of gladiatorial combats and wild animal fights, all just for the delight of crowds. Inauguration lasted one hundred days, and approximately 9,000 animals and 2,000 gladiators were killed during the event.

Today, the Colosseum is Rome's most visited sight, which never fails to leave visitors awe-struck. Be sure to also come here at night when it looks even more magical.

Read More...Address: Piazza del Colosseo 1, Rome
Email: pa-colosseo.ufficiostampa@beniculturali.it
Phone: +39 06 3996 7700
Operating Hours: Daily 9:30am–6:30pm
More Info: Be sure to check their website for seasonal changes of opening hours.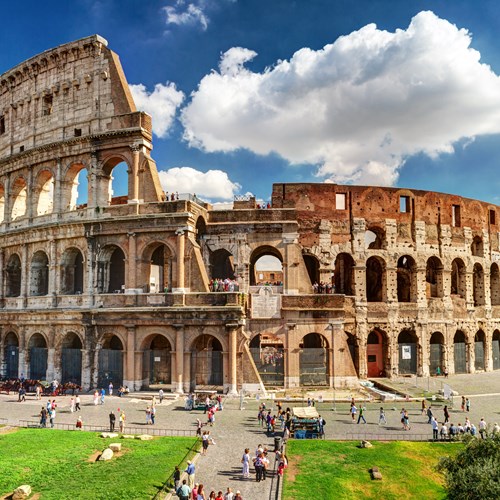 Viacheslav Lopatin/Shutterstock.com
Fontana di TreviDesigned by Salvi and completed by Pannini in 1762, the striking Trevi Fountain amazes onlookers with its 26.3-meter (86 ft) height and 49.15-meter (161.3 ft) width, making it the largest Baroque fountain in the city and the most famous one in the world. Several movies, including Roman Holiday and Fellini's La Dolce Vita, have contributed to its fame. In 2016, Fendi chose the fountain as the stage of one of its memorable shows ever, wherein a clear plexiglass runway stretched across the Trevi Fountain.
Some useful tips before visiting Rome's iconic Trevi Fountain:
- It's illegal to fish out coins from the fountain.
- It's strictly forbidden to bathe in the fountain.

Read More...Address: Piazza di Trevi, Rome
Email: turismo@comune.roma.it
Phone: +39 06 0608
Website: www.turismoroma.it/en/places/trevi-fountain
Operating Hours: Open 24/7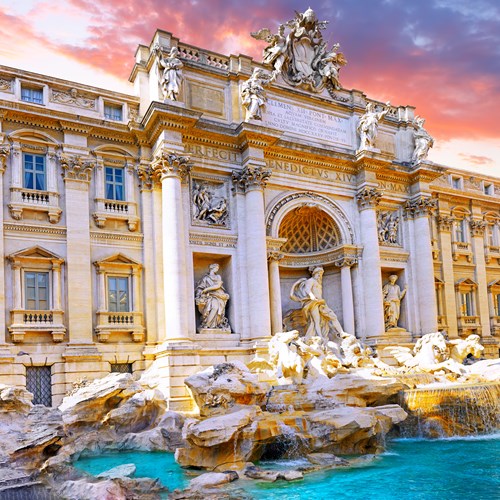 Brian Kinney/Shutterstock.com
Roman ForumSandwiched between the Palatine and Capitoline hills, the Forum Romanum (Roman Forum) is an open-air forum that was once the commercial, political, social, and religious hub of Ancient Rome. Throughout the Imperial period, Emperors like Julius Caesar and Augusts expanded the Forum to include temples, statues, monuments, a senate house, and low courts. Today, the Forum Romanum is one of the most visited archeological sites in the world and offers insights into the Roman civilization.
Read More...Address: Via della Salara Vecchia 5/6, Rome
Phone: +39 06 6998 4443
Operating Hours: Daily 9:30am–6:30pm
More Info: Check the website for seasonal opening hours.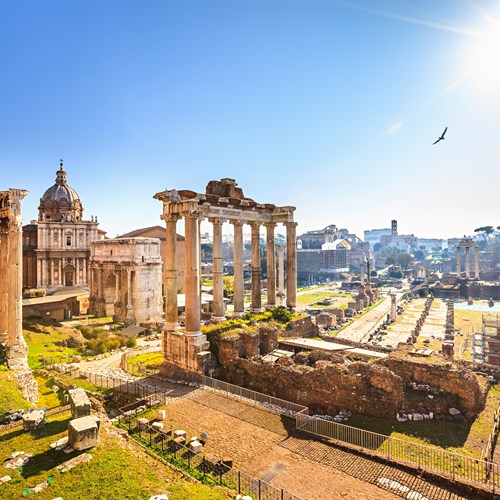 S.Borisov/Shutterstock.com
PantheonAn astonishing 2,000-year-old temple, now a church, the Pantheon is a remarkable building to see when in Rome. The Pantheon, built as a temple to all gods, is the best-preserved marvel from Ancient Rome. Its main and most fascinating feature is the design of the dome and open oculus, the only source of natural light. Tourists from around the world flock into the Pantheon to see what Michelangelo defined as an "angelic and not human design". The Pantheon also houses the tomb of the great painter Raphael.
The square in front of the Pantheon is called Piazza della Rotonda. It is located near Piazza Navona and Campo de Fiori, so take the opportunity to stroll around in this area, there is much to see.

Read More...Address: Piazza della Rotonda, Rome
Email: info@pantheonroma.com
Phone: +39 06 6830 0230
Website: www.pantheonroma.com/home/
Operating Hours: Mon–Sat 8:30am–7:15pm, Sun 9am–5:45pm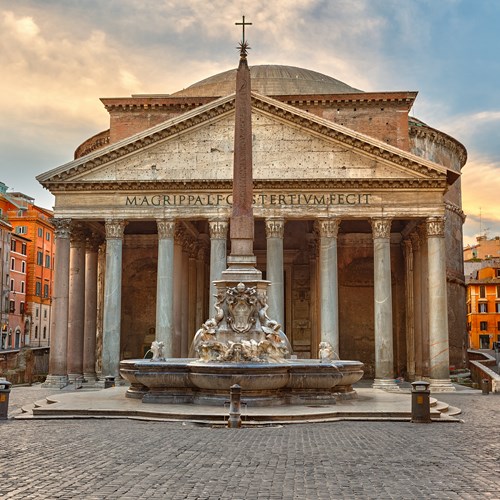 S.Borisov/Shutterstock.com
The Vatican CityHeadquarters of the Roman Catholic Church and home to the Pope, the Vatican City is an ecclesiastical state and the smallest state in Europe, both in dimension and population. Though teeny tiny, the state holds 11 noteworthy museums, including the Michelangelo-decorated Sistine Chapel (perhaps the greatest gem), St. Peter's Basilica, and St. Peter's Square. Marvel at Vatican's treasures with your booked-ahead tour and avoid lining in notoriously slow-moving queues.
Read More...Address: Vatican City, Rome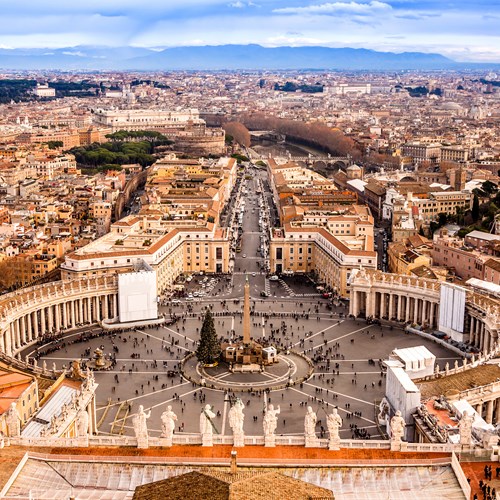 S-F/Shutterstock.com
St. Peter's BasilicaThe late Renaissance St. Peter's Basilica is an iconic landmark of the Vatican City, a monumental structure that the likes of Michelangelo helped bring into existence. Today, the basilica is open to visitors wishing to explore its inside naves and chapels and see works of art by great masters such as Raphael and Bernini. While here, don't miss out on climbing to the top of the dome, where the stunning view of St. Peter's Square awaits you.
Read More...Address: Piazza San Pietro, Vatican City
Phone: +39 06 6982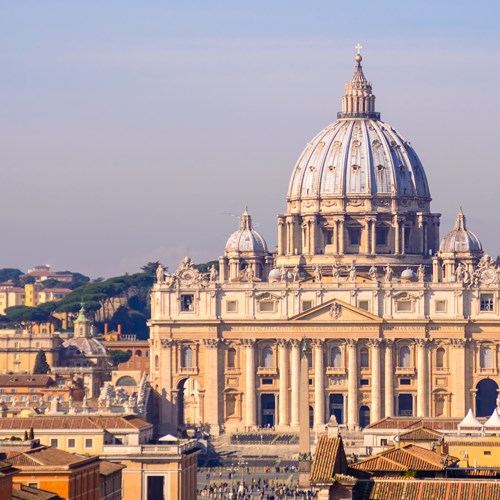 Thoom/Shutterstock.com
Castel Sant'AngeloLocated on the right bank of the Tiber River, guarding one of Rome's oldest bridges, the Castel Sant'Angelo is an imposing cylindrical building, initially commissioned by Emperor Hadrian as a mausoleum for himself and his family. It was later converted into a fortress, a papal residence, and a prison. Now, it's a museum offering beautiful views of Rome.
Read More...Address: Lungotevere Castello, 50, Rome
Email: dms-roma@beniculturali.it
Phone: +39 06 681 9111
Website: //castelsantangelo.beniculturali.it
Operating Hours: Daily 9am–7:30pm
More Info: Inside Adrian Park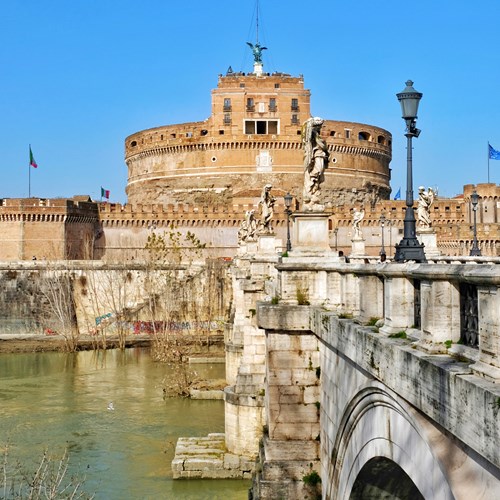 Niccolò Chiamori/Unsplash
Piazza NavonaThe elongated Piazza Navona with its three impressive fountains, including the Fontana dei Quattro Fiumi with the Egyptian obelisk at its center, is Rome's most famous and vibrant square. Built in the 1st century AD, the square used to be a stadium for athletic competitions and could accommodate over 20,000 spectators. The backdrop of Baroque architecture, tourists, street artists, restaurants, and bars make it the perfect setting to cherish the moment.
Read More...Address: Piazza Navona, Rome
Operating Hours: Open 24/7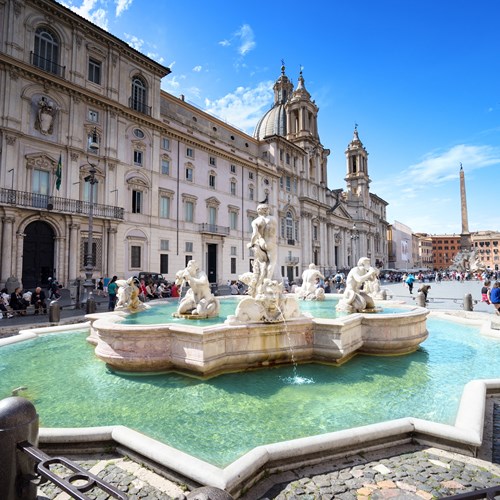 Iakov Kalinin/Shutterstock.com
Pasta Cooking Class in RomeItaly does not only attract tourists with the beauty of its landscapes and mesmerizing ancient sites: Italy's exquisite cuisine and passion for all things culinary is, arguably, an even more powerful draw.
And for a truly memorable experience in Rome, consider joining a cooking class. This one, in particular, will teach you how to make your own pasta by hand with the help of an expert Italian chef.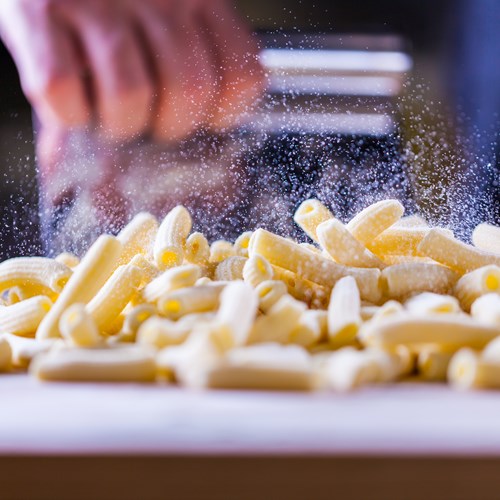 Stereo Lights/Shutterstock.com
Vespa Tour By NightHop on a vintage Vespa and explore the wonders of Rome, just like Audrey Hepburn and Gregory Peck in the film Roman Holiday, in this fun and memorable evening tour.
It's a 3-hour sightseeing tour with a professional guide, which will take you around the Eternal City's most famous landmarks, including the Colosseum, the Mouth of the Truth, Circus Maximus, Palatine Hill, Saint Peter's Square, and the stunning Trevi Fountain. A quick stop for gelato and coffee is also included.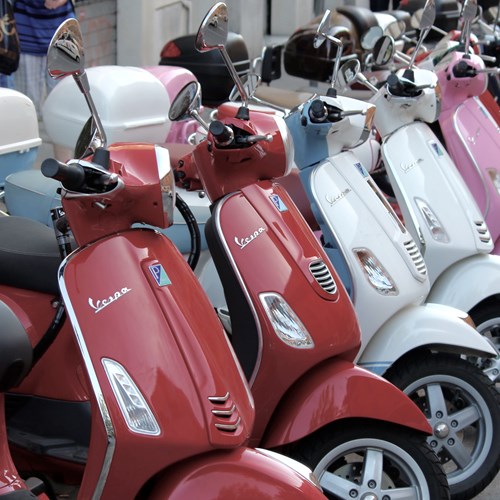 Artturi Siivonen/Unsplash
Baths of CaracallaBuilt under the reigns of Emperors Septimius Severus and his son Caracalla, the Terme di Caracalla is what remains of once functioning ancient public baths. It is, as of today, one of the best (and largest) remaining examples of a similar structure.
Read More...Address: Viale delle Terme di Caracalla, Rome
Phone: +39 06 3996 7702
More Info: Check the website for seasonal changing opening hours.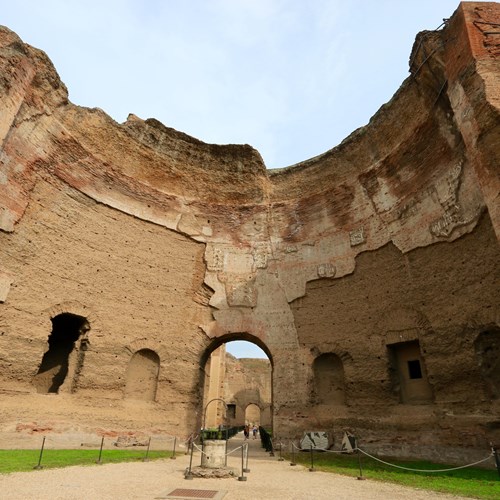 sofifoto / Shutterstock.com
Spanish StepsNamed after the nearby Embassy of Spain, the Spanish Steps link Piazza di Spagna with Piazza di Trinità dei Monti. The monumental stairway is famous for being a gathering point for both tourists and locals who grab a front-row seat to the spectacle of Rome's street life after an exhausting day of shopping or sightseeing. During spring, the Spanish Steps bloom with azalea flowers, making it one of the most photogenic attractions in Rome. The steps became famous all around the world thanks, in part, to Audrey Hepburn's film Roman Holiday and Bob Dylan's song When I Paint My Masterpiece.
However, since 2019 sitting on the steps is officially illegal.

Read More...Address: Piazza di Spagna, Rome
Operating Hours: Open 24/7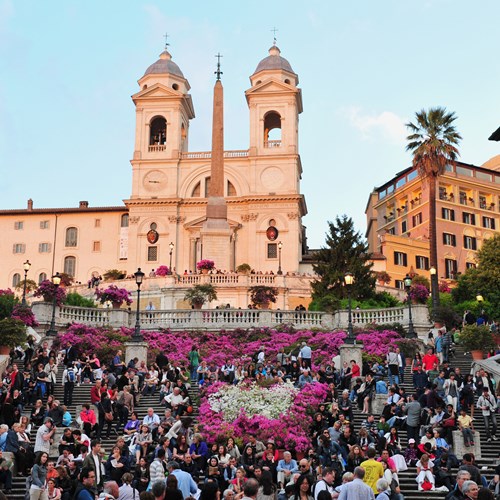 ChameleonsEye/Shutterstock.com