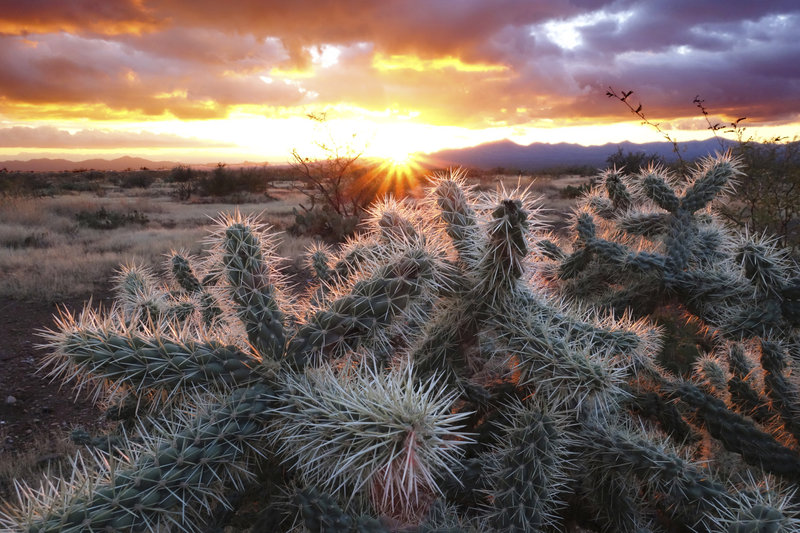 Introduction
Tucson's historic Hotel Congress once billed itself as the place "where summer spends the winter." Indeed, for years this diverse little city smack-dab in the middle of Sonoran Desert cactus country was mainly a magnet for "snowbirds" and retirees. Of course, the secret's out now and many have discovered Tucson is more than just a warm place to pilot a golf cart onto the 15th fairway in January.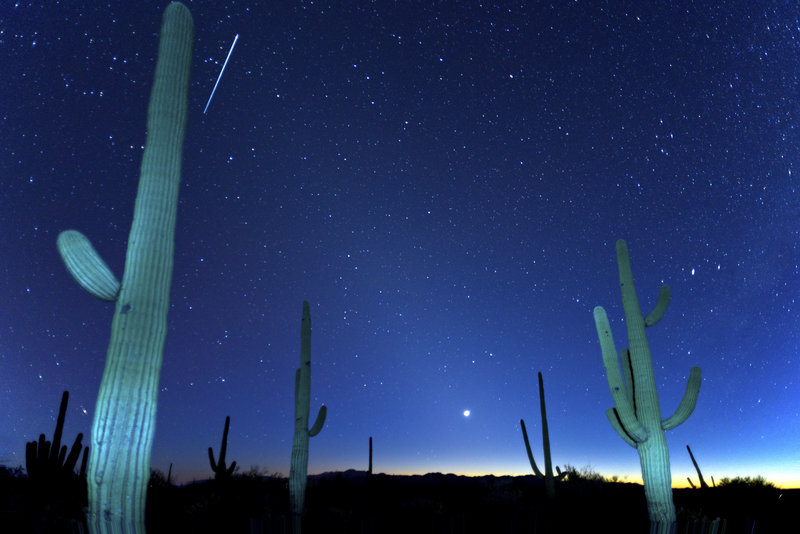 With its famed mild climate and sunny skies, outdoor activities abound in Tucson. Mountain ranges ring this city of some half-million souls, and the towering cacti of Saguaro National Park flank its east and west sides. The hiking, biking, horseback riding and photography opportunities are outstanding. Even the briefly sizzling summer season bears nature's gifts, punctuated by stunning monsoon storms that bring a chance to view dazzling lightning displays.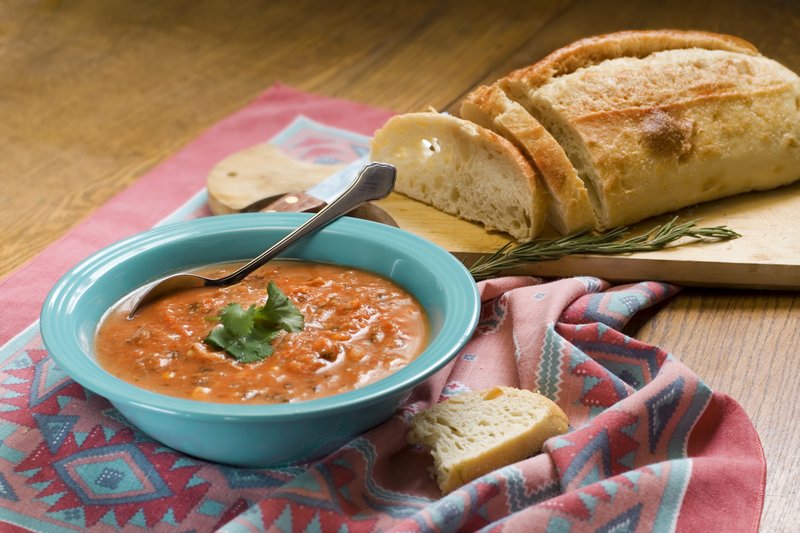 about3 istock 2980333 Christine Glade P/iStockphoto.com
If beautiful surroundings and reliably warm weather are Tucson's main drawing cards, its ace in the hole is its culture. Tucson's strong sense of place is evidenced in its cultural heritage—rooted in Spanish, Mexican and Western influences—and can be tasted in its Southwestern cuisine. Tucson stakes its claim as home to the best 23 square miles of Mexican food in the U.S. Crack open a menu at one of Tucson's excellent local restaurants, admire the often cutting-edge works at the Tucson Museum of Art or go shopping for Native American crafts in the Old Town Artisans galleries.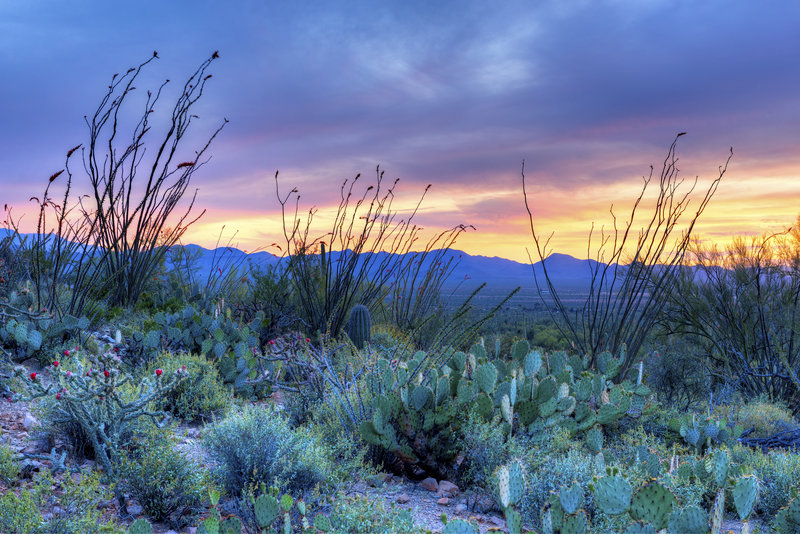 Home to the University of Arizona, Tucson has a college town feel as well. Naturally, some of the nightlife is of the beer-swilling co-ed variety. But the town's healthy population of artsy bohemian types means there's a thriving indie music scene too. If your tastes lean more toward ballet, opera and theater, downtown is your destination. Explore the creative heart of the city to experience prohibition-era lounges, dancing, and mojitos on the patio under the stars.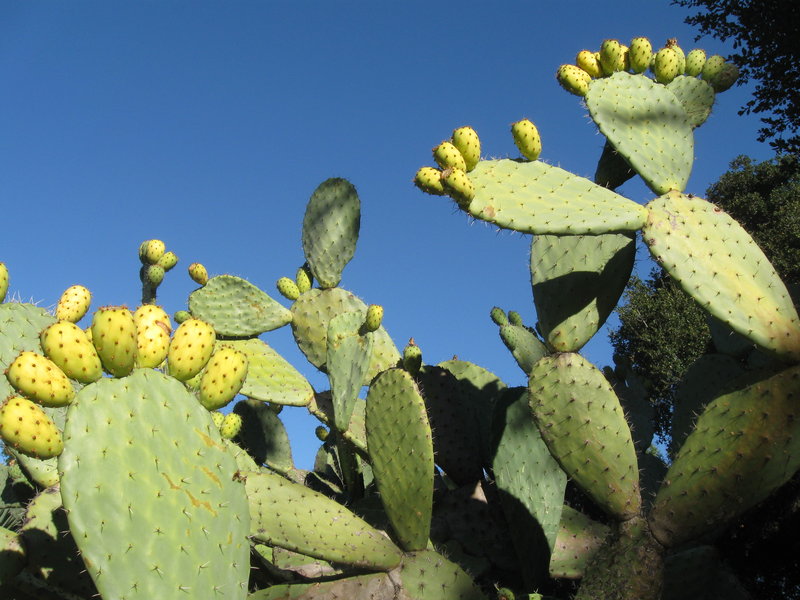 Two of Tucson's AAA GEM attractions are reason enough alone to book a flight or gas up the tank. The wonderful Arizona-Sonora Desert Museum is more zoo/botanical garden than traditional museum. And its location in Tucson Mountain Park (next door to Saguaro National Park) is superb. One of the country's most beautiful examples of Spanish Mission architecture lies about 15 minutes southwest of downtown at the Mission San Xavier del Bac, also known as "White Dove of the Desert." All this, and more, awaits you under the Tucson sun.
In Depth
Tucson is a culturally rich city that enjoys a starkly beautiful Sonoran Desert setting and reliably warm weather. It's this tourism trifecta that today draws droves of golfers, hikers, shopaholics, Mexican-food lovers and leisure-wear resort regulars to Arizona's second-largest city.
With a population above the half-million mark, Tucson has seen some unfortunate stucco-and-strip-mall suburban sprawl. But make no mistake, this is no Phoenix Junior. With the lovely Santa Catalina Mountains as a backdrop and the towering cacti of Saguaro National Park at its doorstep, Tucson feels connected to its surroundings.
Many of the city's historical adobes were bulldozed back in the 1960s. However, a good number of the low-slung Spanish and Mexican-era structures remain, especially in the Barrio Viejo neighborhood (just south of downtown) and the El Presidio Historic District in the heart of downtown.
When the summer sun isn't blazing, the latter is a nice area for a leisurely stroll, shopping at the Old Town Artisans complex and perhaps a happy hour Cadillac margarita at El Charro Cafe, the city's oldest restaurant.
Downtown's Stone Avenue is home to two of the city's most important houses of worship. The baroque St. Augustine Cathedral, completed in 1868, looks like it's been plucked straight out of a colonial Mexican town. Nearby, the historic 1910 Stone Avenue Temple was one of Arizona's first synagogues. Designed in a mix of neoclassic, Romanesque and Moorish styles, the building now houses the
Jewish History Museum and Holocaust History Center
.
The downtown core has long boasted some beautiful public murals and buildings, including the mosaic-tile domed, Spanish Colonial Revival-style Pima County Courthouse, completed in 1928. The Tucson Museum of Art and Historic Block in addition to two historic neighborhoods are also downtown.
Years ago some tourists complained that there's little else to entertain a non-history buff for long, but today the area is booming with dozens of restaurants—including several run by well-known chefs—and regular food truck and art gallery gatherings. Making it easy to explore Tucson's downtown, the Sun Link streetcar runs from Main Gate Square and the adjacent University of Arizona campus through the 4th Avenue shopping, dining and nightlife district, to the Mercado, Tucson's public market.
On the east side of downtown is the lively Congress Street district. Tourists, hipsters and college students amble down sidewalks lined with early 20th-century buildings. Amtrak trains rumble into the lovingly restored Southern Pacific Railroad Depot, parts of which are more than a hundred years old. Today the depot houses a transportation museum.
After dark, indie rock fans line up under the historic Rialto Theatre's electric pink-and-purple neon marquee for a sold-out gig. It's also here you'll find the 1919 Hotel Congress, home to a hip nightclub. On the west end of Congress Street, a former silent-movie house, the Fox Tucson Theatre, is a beautifully restored venue for live shows and classic movie screenings.
Spanish, Mexican and Western heritage play big parts in the city's cultural pageant. But the constant parade of Arizona Wildcats T-shirts on the street will show you that this is a college town as well. The University of Arizona campus sits a few miles northeast of downtown.
Golf and spa resorts and modern shopping centers are ubiquitous in the foothill neighborhoods north of town. If you drive further up into the Santa Catalina Mountains, you'll find Mount Lemmon, where you can hit the slopes at one of the country's southernmost ski areas. The mountain tops out among pine trees at 9,157 feet, and from here you'll be treated to expansive views of Tucson and its surroundings. This is also the location of the Mount Lemmon SkyCenter, which takes advantage of the Tucson area's clear skies, clean air and low humidity, as do other internationally known observatories within a couple hours' drive: Kitt Peak and Whipple observatories.
By Car
Tucson's major approach and through-route is I-10, the nation's southernmost transcontinental highway. Primarily an east-west route, it angles into the city from the southeast and the northwest. Northbound, I-10 intersects with I-19 in south Tucson and then continues along the west side of the city, providing access to the downtown area. Once I-10 leaves the city, it proceeds northwest to Phoenix, 120 miles away.
A major approach from the west is I-8, which originates in San Diego and joins with I-10 about midway between Phoenix and Tucson. Because both I-10 and I-8 traverse desert country, some of their sections are subject to dust storms, particularly in spring and early summer. Local radio stations broadcast advisories during these fluctuating weather conditions, and interstate signs with changeable messages warn motorists.
A well-known route reaching Tucson from the north is SR 77. One of the area's oldest two-lane routes, it is especially scenic. South of Tucson, I-19 leads to the Mexican border at Nogales.
Street System
Tucson is laid out in a grid pattern. Numbered streets run east-west to the south of Speedway Boulevard, and numbered avenues run north-south to the west of Euclid Avenue. Address numbers start at the intersection of Broadway, the north-south divider, and Stone, the east-west divider. Unless otherwise posted the speed limit on most streets is 25 to 40 mph.
Parking
Metered parking is available on many downtown streets, but be sure to check signs and meters for restricted times and limits. There also are a number of commercial garages and lots. Rates average around $2 per hour or $5 per day.
Public Transportation
Sun Link, Tucson's modern streetcar system, began operating in 2014. The 3.9-mile system features 23 stops and connects downtown Tucson with the University of Arizona campus, Main Gate Square, the 4th Avenue Business District and the Mercado District. Several Sun Link stations are decorated with sculptures by various artists, including an eye-catching, 6-foot-tall human head made up of small, steel letters at the E. Helen Street and N. Warren Avenue station.
Riding Sun Link requires either a 1-day SunGO ticket, which costs $4, or a one-way fare of $1.50; 50c (ages 65+ with valid ID and the physically impaired). Reloadable SunGO Cards, transfers and 30-day tickets also are available. Tickets can be purchased at vending machines at each Sun Link stop, and each ticket must be validated once you are on board by tapping it against one of four validators. Phone (520) 792-9222 for more information.
Sun Tran, Tucson's bus service, operates a fleet of modern buses. The Ronstadt Transit Center, on 6th Avenue between Congress and Pennington streets, is the main downtown station. The fare to all points is $1.50; 50c (ages 65+ with valid ID and the physically impaired); free (ages 0-5). Fares can be paid to the bus driver or at self-serve ticket machines (cash only).
Sales Tax
Arizona's statewide sales tax is 5.6 percent; an additional 2 percent is levied in Tucson. The tax on a hotel room in Pima County is 13.05 percent, plus an additional $2 per room per night in Tucson. There is a combined state and county rental car tax of 10 percent, plus a Pima County rental car fee of $3.50 per rental; a concession fee of 11.1 percent is added if the car is picked up at the airport, and an additional 2 percent tax is added if the car is picked up off airport property but within the Tucson city limits.
Police (non-emergency)
(520) 791-6813 (8 a.m.-10 p.m.)
Hospitals
Carondelet St. Joseph's Hospital, (520) 873-3000; Carondelet St. Mary's Hospital, (520) 872-3000; Northwest Medical Center, (520) 742-9000; Tucson Medical Center, (520) 327-5461; University Medical Center, (520) 694-0111.
Visitor Information
Visit Tucson
811 N. Euclid Ave. Tucson, AZ 85719. Phone:(520)624-1817 or (800)638-8350A visitor information center in La Placita Village is open Mon.-Fri. 9-5, Sat.-Sun. 9-4; closed major holidays.
Air Travel
Ten miles south of downtown, Tucson International Airport (TUS), (520) 573-8100, is served by many major passenger airlines. Short-term airport parking costs $1 per half-hour up to $13 per day; long-term parking costs $10 for 24 hours ($2 for the first hour, then $1.50 per half-hour up to $10 per day).
Allison Limousine, (520) 888-5466, provides limousine service throughout the Tucson area; prices range from $65 to $135 per hour. Cab service to downtown averages 20 minutes and costs $27-$30.
Rental Cars
Hertz, (520) 573-5201 or (800) 654-3131, offers discounts to AAA members.
Rail Service
The Amtrak station is at 400 N. Toole. For advance ticket and schedule information phone (800) 872-7245. Tickets may be purchased at the station.
Buses
The terminal for Greyhound Lines Inc. is at 471 W. Congress St.; phone (520) 792-3475 or (800) 231-2222.
Taxis
There are many independent taxi companies in Tucson. Rates are not regulated by the city. Companies that serve the area include Discount Cab, (520) 388-9000; VIP Taxi, (520) 300-3000; and Yellow Cab, (520) 624-6611.
Public Transportation
Sun Tran, (520) 792-9222, operates a fleet of buses running throughout the metro area as well as a streetcar line downtown.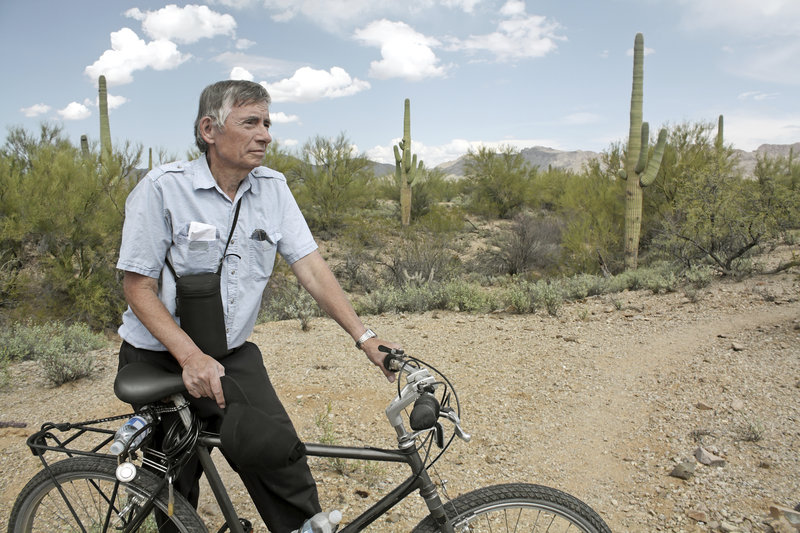 What to Do in Tucson
Travel back to New Spain at
Mission San Xavier del Bac
(1950 W. San Xavier Rd.). Started in 1692 by the Rev. Eusebio Kino of the Jesuits, today's mission was built 1783-97 by the Franciscans, who continue its ministry. The atmosphere hearkens back to the 18th century, complete with arches, original statuary and mural paintings.
Explore the diversity of Tucson's ecosystem at the
Arizona-Sonora Desert Museum
(2021 N. Kinney Rd.) where you'll find trails, gardens, animals and even an aquarium.
Embrace the great outdoors at
Tucson Mountain Park
(W. Gates Pass Rd. & S. Kinney Rd.). No visit is complete without experiencing the stark beauty of the desert with its wide horizons and far-reaching saguaros. Whether it's hiking, taking pictures, painting or exploring the area's history, there's plenty of fun things to do.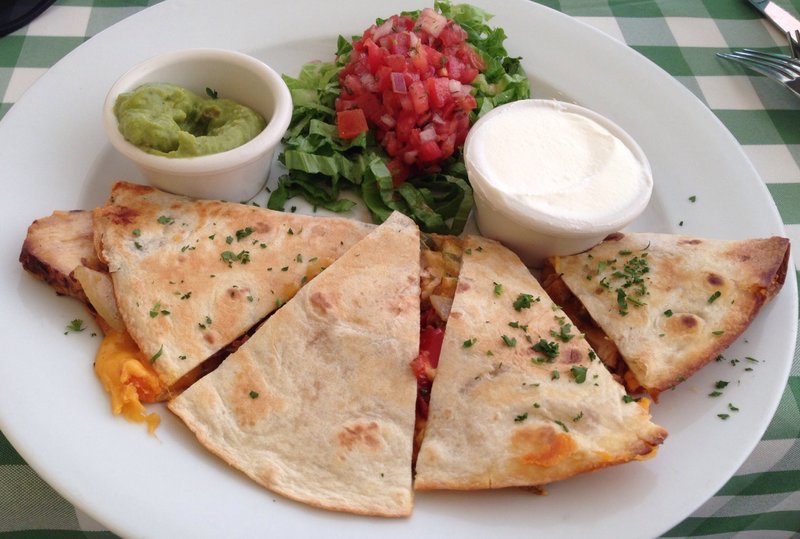 Indulge in flavors indigenous to Tucson and the Southwest. Thought to have been popularized by
El Charro Cafe
(311 N. Court Ave.) cheese crisps (quesadillas) and chimichangas are good bets at the family-owned restaurant, which has been open since 1922. Also featuring quesadillas,
Teresa's Mosaic Cafe
(2456 N. Silver Mosaic Dr.) is best known for huevos rancheros. Other Tucson favorites: Sonoran hot dogs (bacon-wrapped and loaded with tasty toppings) and fry bread as well as jams and candies made out of cacti.
Unleash the kids at
Children's Museum Tucson
(200 S. 6th Ave.) where displays are geared toward your youngest family members. STEM—Science, Technology, Engineering and Mathematics—exhibits educate, and kids can get creative in themed activity areas.
Ride the rails—or imagine you're doing so at the
Southern Arizona Transportation Museum
(414 N. Toole Ave.). Much of the West's growth came from the arrival of railroads, so you'll find the museum beside the former Southern Pacific Railroad Depot—still welcoming passengers. Highlights include a locomotive, sculpture of Doc Holiday and Wyatt Earp, and exhibits highlighting railroad culture.
View the former site of
El Presidio San Agustin del Tucsón
(196 N. Court Ave.), an adobe established in 1775 by the Spanish. Though the last fort remnant was torn down in 1918, recent conservation efforts re-created portions. You'll see walls, a 20-foot adobe tower called a torreón and a mural that explains the rest of the 11-acre site.
Browse the
Tucson Museum of Art and Historic Block
(140 N. Main Ave.), which sits on a corner of what was once the presidio. Although Art of the American West is understandably a big deal here, the museum features a range of other genres. Shop for handmade creations made by Arizona residents at the museum store and then tour the nearby historic buildings.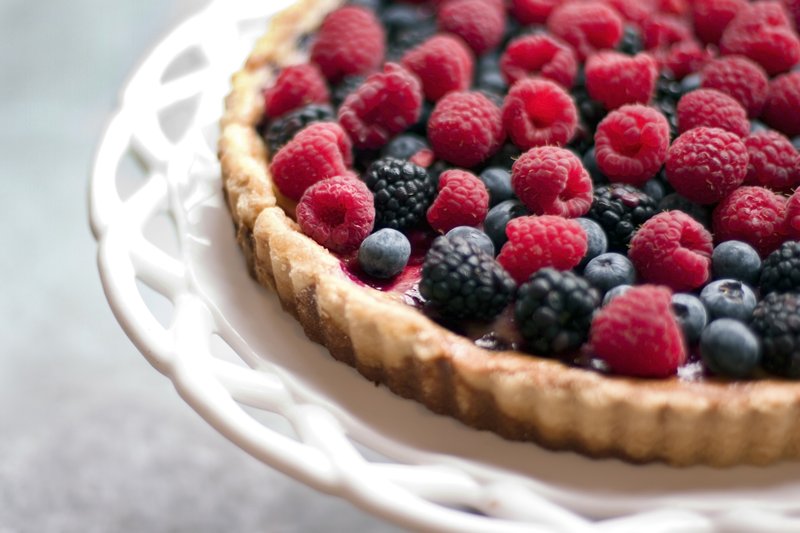 sf_foodphoto/iStockphoto.com
Check out Tucson's many fine music venues. It's up to you whether you hang out at landmark
Hotel Congress
(311 E. Congress St.) for the party-filled ambience or eat with the beat at local restaurants such as
Cushing Street Bar & Restaurant
(198 W. Cushing St.). For a really unique experience, there's Sky Bar (536 N. 4th Ave.), a solar-powered bar that just happens to be a planetarium, too.
March around the
Arizona Historical Society/Fort Lowell Museum
(2900 N. Craycroft Rd.) grounds to learn about frontier military life. Within the refurbished Commanding Officer's Quarters, you'll find exhibits detailing everything from the Apache Wars to everyday life for soldiers and their families.
Refresh your memory about the indigenous history of the state and northern Mexico at the
Arizona State Museum
(1013 E. University Blvd.). One exhibit features pottery dating back hundreds of years. Other exhibits include photographs, relics and priceless textiles—but all highlight the Southwest's distinctive personality.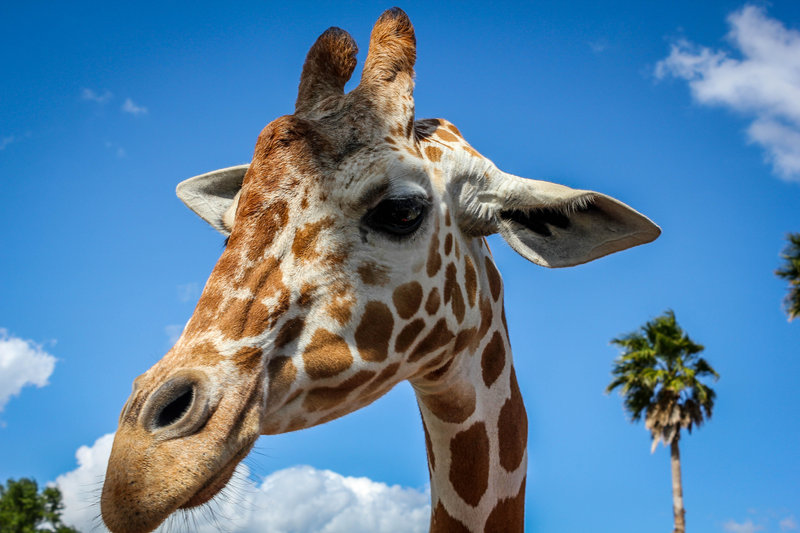 Under 13
Even the smallest kids will feel really big at
The Mini Time Machine Museum of Miniatures
(4455 E. Camp Lowell Dr.), which transports visitors to places both real and imaginary. Fairytale castles, enchanted trees and beautifully crafted miniature homes from around the world captivate young imaginations.
Another sure bet when it comes to attractions for kids is downtown's
Children's Museum Tucson
(200 S. 6th Ave.), where educational science exhibits are cleverly disguised as fun play areas with names like Music Garden, Imaginarium Art Studio and Investigation Station.
With hundreds of furry, feathered and funny-looking animal residents,
Reid Park Zoo
(3400 E. Zoo Ct.) sets the stage for adorable antics that will keep kids entertained while showing off our planet's biological diversity. And when it's time to cool off, head to Kenya Get Wet, the zoo's water playground.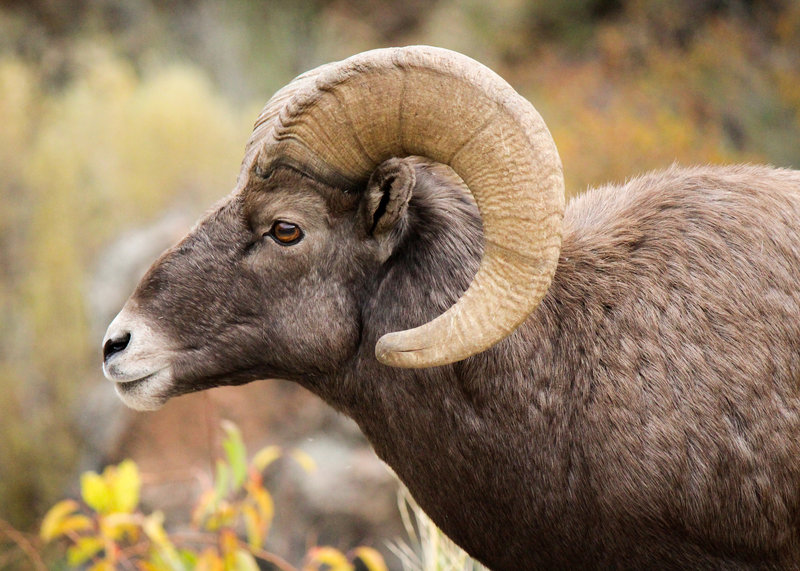 Too hot for a day at the zoo? Step inside the
International Wildlife Museum
(4800 W. Gates Pass Rd.), where hundreds of species of preserved mammals, birds and insects are arranged in lifelike displays. Hands-on exhibits keep young ones engaged and allow up-close encounters with wildlife that you can't get at a zoo—at least not safely.
Teens
Explore one of the largest dry caverns in he world at Colossal Cave Mountain Park (16721 E. Old Spanish Trail) during a 45-minute guided tour among otherworldly rock formations. The park also features trails, a petting zoo, butterfly garden and horseback rides along with some chilling tales of outlaws who once hid out in the area and possibly left behind some stolen loot.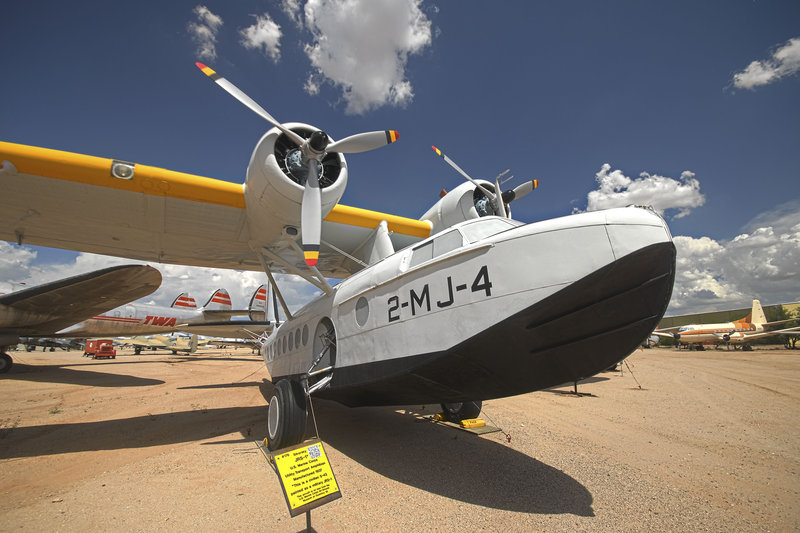 Among Tucson's other great things to do with kids is the
Pima Air and Space Museum
(6000 E. Valencia Rd.), home to scores of sleek jets, World War II fighter planes and a 1960s Air Force One used by President Kennedy. Hundreds of aircraft and exhibits illustrate the history of flight, and tram tours provide an overview of the vast facility. You can even tour the nearby "Boneyard," final resting place of more than 4,000 retired aircraft.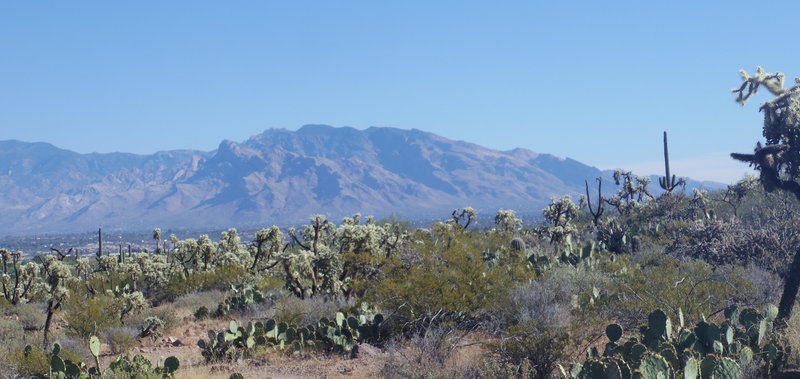 Wikimedia Commons/WClarke
Take your family on a journey to the edges of the universe at Mount Lemmon SkyCenter (9800 E. Ski Run Rd.) atop 9,157-foot Mount Lemmon. A good attraction for kids over 7, the SkyCenter offers a wonderful evening under the stars. You can learn the names of constellations and take a peek at Saturn's rings through powerful telescopes, and the drive up the mountain alone is worth it.
All Ages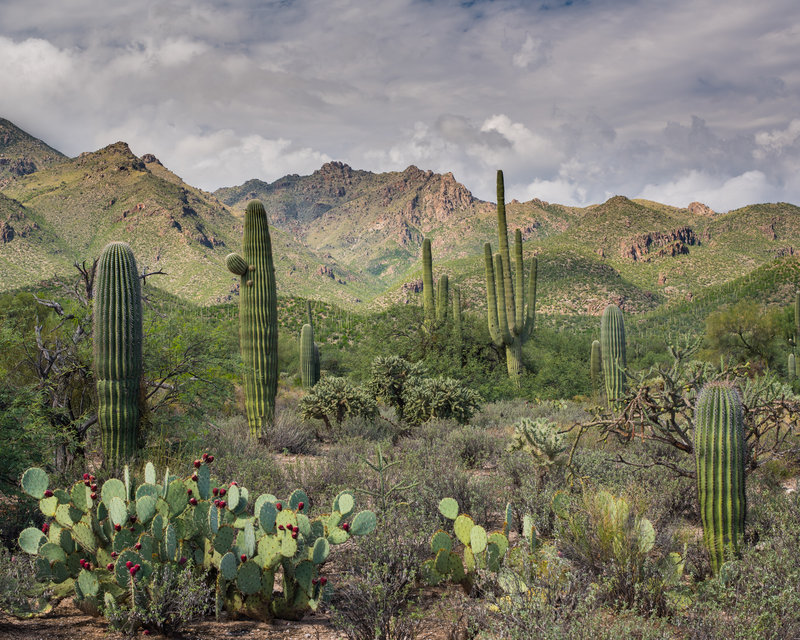 MatthewPeterElliott/iStockphoto.com
For beautiful desert scenery,
Sabino Canyon
(5900 N. Sabino Canyon Rd.) can't be beat. A natural oasis in the Santa Catalina Mountain foothills, the canyon offers spectacular views as well as a long menu of activities for the whole family including hiking, biking, horseback riding and swimming. Or, for a more relaxing journey, take a narrated tram tour, which drops visitors off at any of nine stops.
Experience Tucson's Old West heritage during
La Fiesta de los Vaqueros
(4823 S. 6th Ave.), a 9-day festival held each February. The highlight is the Tucson Rodeo, one of the most respected in North America. The Tucson Rodeo Parade draws thousands of spectators with its horse-drawn floats, marching bands and Mexican folk dancers, and there are even rodeo events for cowboys and cowgirls under 12.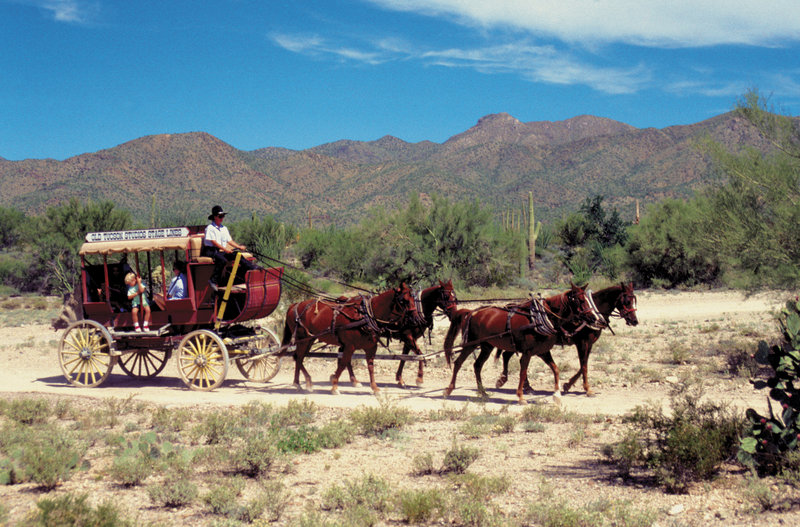 Tucson is a great city, but it's a little disappointing when it comes to saloons, stage coaches and gunfights at high noon—unless you visit
Old Tucson
(201 S. Kinney Rd.). If you think it looks like a movie set, that's because it is! Hundreds of films and TV shows were made here, and staged gunfights, stunt shows and musical reviews are just some of the family fun offered.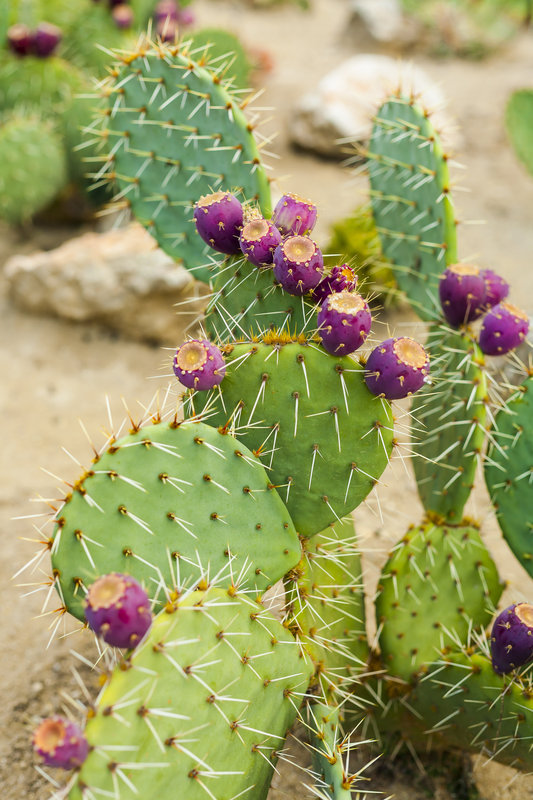 Shutterstock.com/gashgeron
Despite the name, the Sonoran Desert is filled with life, and you should definitely explore the area's amazing landscape. But if you're pressed for time, the
Arizona-Sonora Desert Museum
(2021 N. Kinney Rd.) will give you a quick, family-friendly introduction. Part zoo, part botanical garden, part exhibition hall, this premiere Tucson attraction is perfect for kids.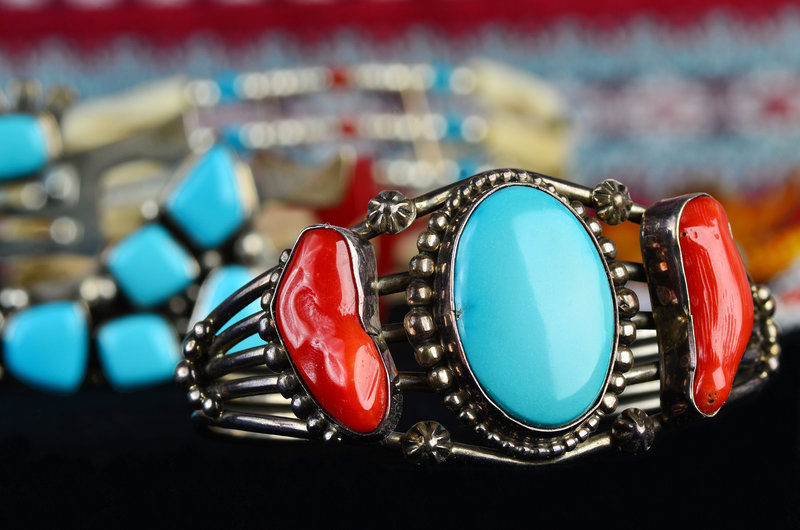 Warren_Price/iStockphoto.com
Shopping in Tucson
If you've come to Tucson itchin' to buy turquoise, Kachina dolls and dream catchers, the world is your oyster. But Southwestern art and crafts are only part of the city's shopping picture. You can also overstuff your carry-on bag or car trunk with goods from funky boutiques, cutting-edge art galleries and high-end shopping malls.
Downtown in the El Presidio district, Old Town Artisans , 201 N. Court Ave., is housed in an 1850s adobe building that sits on an entire city block. The half-dozen shops and galleries deal mainly in traditional Native and Latin American crafts (pottery, carvings, blankets), but you'll also find some contemporary jewelry and art here.
The Tucson Museum of Art and Historic Block's excellent Museum Store, 140 N. Main Ave., carries a nice selection of works by some of the state's best artists (read: expensive), as well as art books and affordable gift items.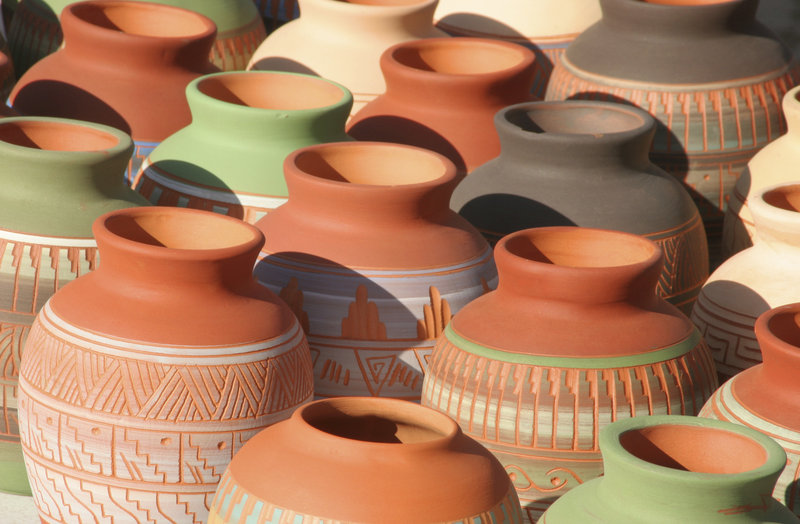 Surrounding downtown you'll find a sprinkling of modern art galleries, particularly in the Congress Street district; there are more galleries a few blocks north in the Warehouse Arts District (centered at 6th Avenue and 6th Street). For more information on galleries, check hotel brochure racks for the Central Tucson Gallery Association's Downtown Art & Lunch guide map, or phone (520) 629-9759.
Without question, downtown's most eclectic shopping and dining area is 4th Avenue (between 9th Street and University Boulevard). With the exception of a prehistoric Dairy Queen, you won't see a single chain store or restaurant (not even a Starbucks) on the entire strip, which is exactly how Tucson hipsters like it.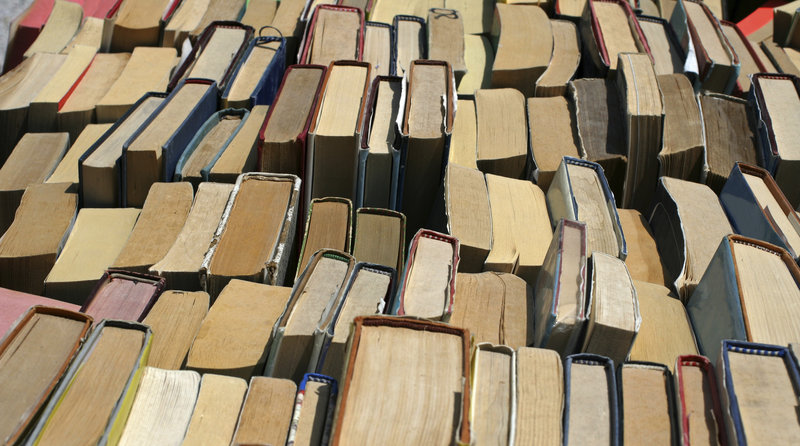 This is a college town, so books are big. Antigone Books , 411 N. 4th Ave., has a feminist bent. If you need a copy of "Eat Pray Love," there's no danger Antigone is sold out. In addition to edgy, female-focused fare and other off-beat titles, there's a selection of cute gift items. One musty whiff of The Book Stop , 214 N. 4th Ave., and you know you've ascended to used-book heaven.
Fashionistas will find two of the street's best clothing boutiques at Zoe Boutique , 3065 N. Campbell Ave., where items range from trendy to funky-casual, and Desert Vintage , 403 N. 6th Ave. The latter is the destination for hunting 1920s flapper dresses, bellbottoms and poodle skirts.
MarkHatfield/iStockphoto.com
Tucson's Map & Flag Center, 3239 N. First Ave., is a bit off the beaten path, but a must for backcountry adventurers. The store carries topographic maps for the entire state, plus travel guidebooks and detailed road maps.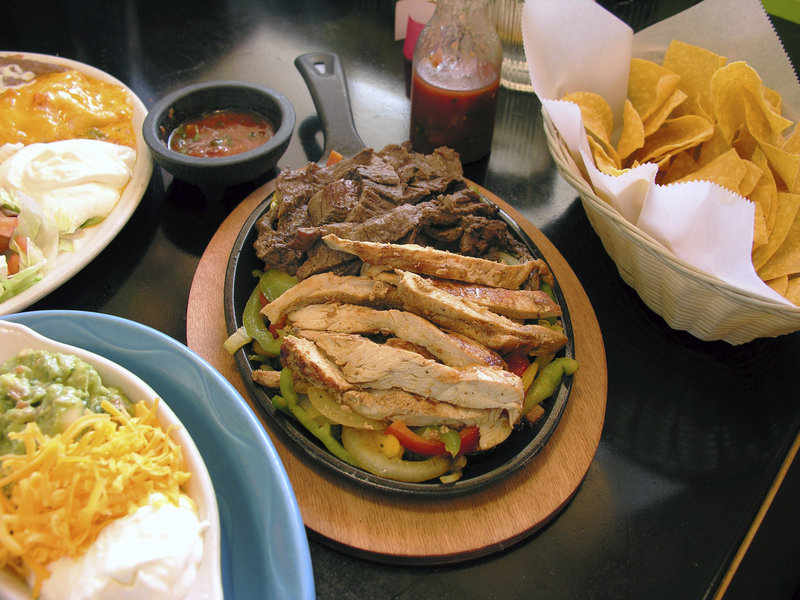 scott1235/iStockphoto.com
As for malls, Tucson isn't in league with Phoenix, but it's no slouch, either. Tucson Mall , 4500 N. Oracle Rd., is the city's biggest center followed in size and variety by Park Place Mall , 5870 E. Broadway Blvd. Outlet fanatics can bargain hunt at the Foothills Mall , 7401 N. La Cholla Blvd. Shop under blue skies at La Encantada , 2905 E. Skyline Dr., an open-air haven with eight diverse places to eat, most of them with local roots, and high-end shops (think Brooks Brothers and Louis Vuitton); there's an Apple Store in case your iPod's on the fritz as well as year-round special events.
For a shopping courtyard filled with unique specialty boutiques, try the hacienda-style St. Philip's Plaza, at the southeast corner of Campbell Avenue and River Road. The plaza's Bahti Indian Arts specializes in Native American art and crafts. On Saturday and Sunday, the plaza hosts a farmers market; the Saturday market also includes an artisans market.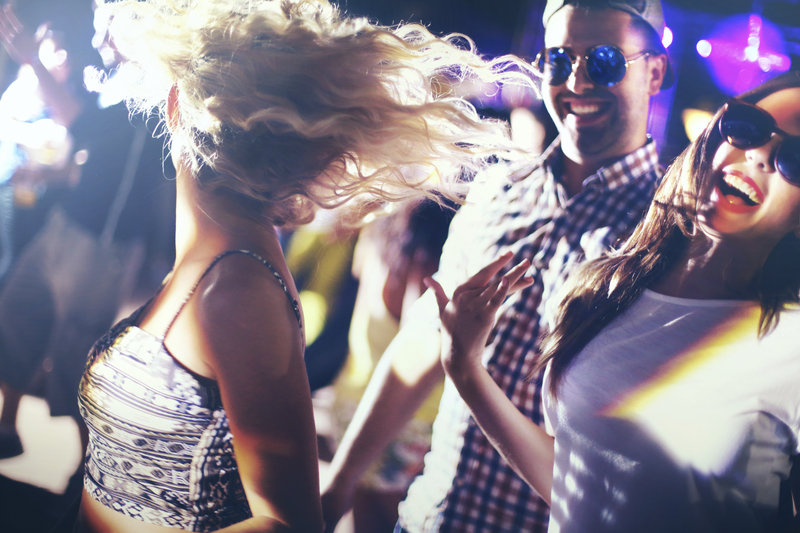 Tucson Nightlife
Tucson's nightlife is mainly concentrated in the downtown area. Whether you choose to catch a live band, sip designer cocktails or guzzle beer alongside UofA students, many spots are within walking distance of one another.
Club Congress, 311 E. Congress St., has been called one of the country's best live music clubs by Esquire magazine. Just off the lobby of the historic
Hotel Congress
, the venue books mostly local and regional alt-rock bands. The stage, backed with red velvet drapes and framed by Gothic-style metalwork, overlooks a dance floor that's shoulder-to-shoulder on weekends; phone (520) 622-8848.
If you'd rather skip the club and its surprisingly high cover charge, yet still be able to hear the music, opt for the Hotel Congress' lobby bar. The décor is classic Southwest Deco, the scene is laid-back and there's a casual patio out back as well.
Across the street is the Rialto Theatre , 318 E. Congress St., a restored 1920 vaudeville and movie palace that now hosts mid-level touring acts (think Bon Iver, Lucinda Williams and Fleet Foxes); phone (520) 740-1000.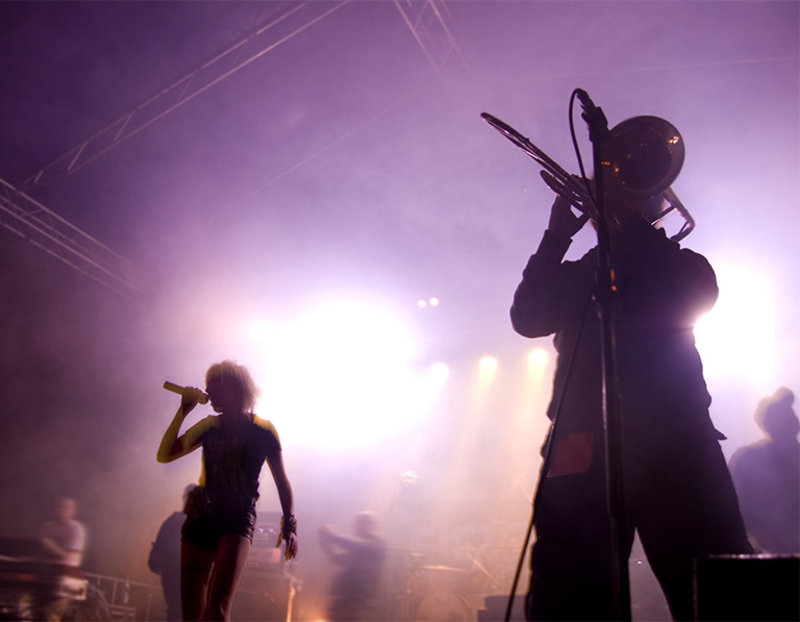 Shutterstock.com/Milosz Aniol
The miraculously rehabilitated Fox Tucson Theatre , 17 W. Congress St., screens classic movies just as it did back in its 1930s and '40s heyday. Also equipped with a stage and near-perfect acoustics, the Fox books live music acts and ballet performances; phone (520) 547-3040.
Downtown's tiny The Screening Room , 127 E. Congress St., shows a mix of recent box office smashes and indie fare; phone (520) 882-0204. Even better is The Loft Cinema, 3233 E. Speedway Blvd. (a few minutes east of the UofA campus), which has three screens and runs film festival standouts and theme nights like "Mondo Mondays" and "Scream-o-rama"; phone (520) 795-7777.
Fourth Avenue is loaded with casual bars and pubs popular with UofA students. On the upscale side is Sky Bar , 536 N. 4th Ave., a sleek space that's a chill-out café by day and a hip bar by night. DJs spin techno and house beats on weekends; there's live jazz and blues on Tuesday. Every night, flat-screen TVs show astronomical images taken from the bar's very own telescope; phone (520) 622-4300.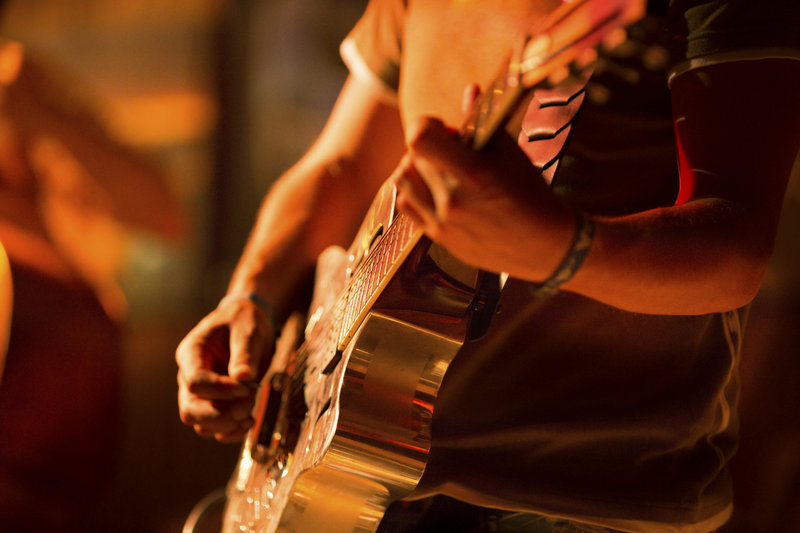 deepblue4you/iStockphoto.com
If it's live music you're after, The Flycatcher , 340 E. 6th St. (corner of 4th Ave. and 6th St.) is the neighborhood's best bet. The majority of acts playing this funky club/bar are local indie rock bands, but a quick scan of the schedule will turn up some folk, bluegrass and acoustic singer-songwriter acts as well; phone (520) 207-9251.
For country music you'll need to gas up the F-150 and head to east Tucson. Opened in 1962, The Maverick Live Country Club , 6622 E. Tanque Verde Rd., offers live music Tuesday through Saturday; phone (520) 298-0430.
Romantics in the mood to clink wine glasses, hear a jazz pianist and gaze out at the twinkling city lights should head for the hilltop
Hacienda del Sol Guest Ranch Resort
, 5501 N. Hacienda del Sol Rd. Both the elegant Terraza Garden Patio and Lounge and the comfy private Joesler Room are classy spots for a tête-á-tête; phone (520) 299-1501.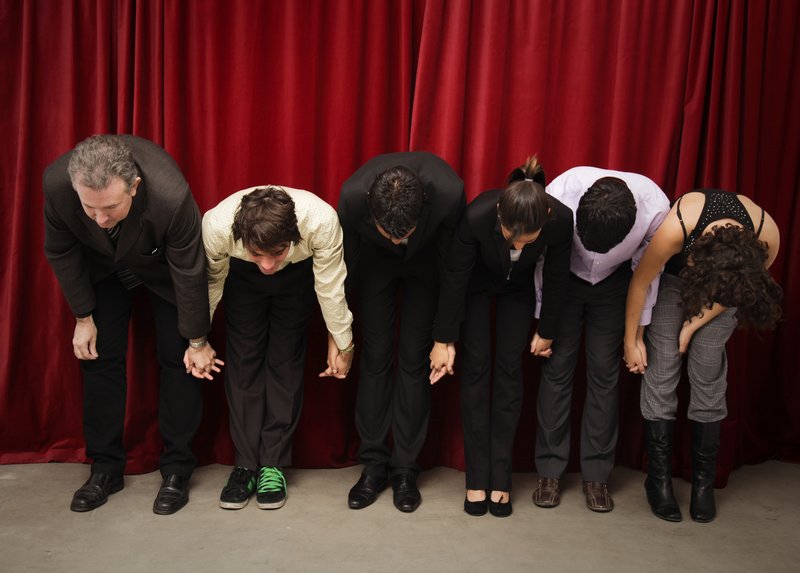 Tucson Performing Arts
When it comes to enjoying theater during your vacation, Tucson offers many choices. Top billing is given to the Arizona Theatre Company, Arizona's professional state theater. This premier company performs six plays during its September through May season at the Temple of Music and Art, (520) 622-2823, 330 S. Scott Ave. A forum for experimental theater is The Invisible Theatre, (520) 882-9721, 1400 N. 1st Ave., which stages six plays between September and June.
If you're looking for things to do with kids, the Gaslight Theatre, (520) 886-9428, 7010 E. Broadway, offers entertainment for the entire family. The melodramas, comedies and musicals produced here encourage audience participation; reservations are required. The University of Arizona adds to Tucson's theater offerings. The school's resident company, (520) 621-7008, 1025 N. Olive St., presents its offerings of musicals and serious drama in spring, summer and fall, while the UA Presents series brings national touring companies to Centennial Hall, (520) 621-3341, 1020 E. University Blvd.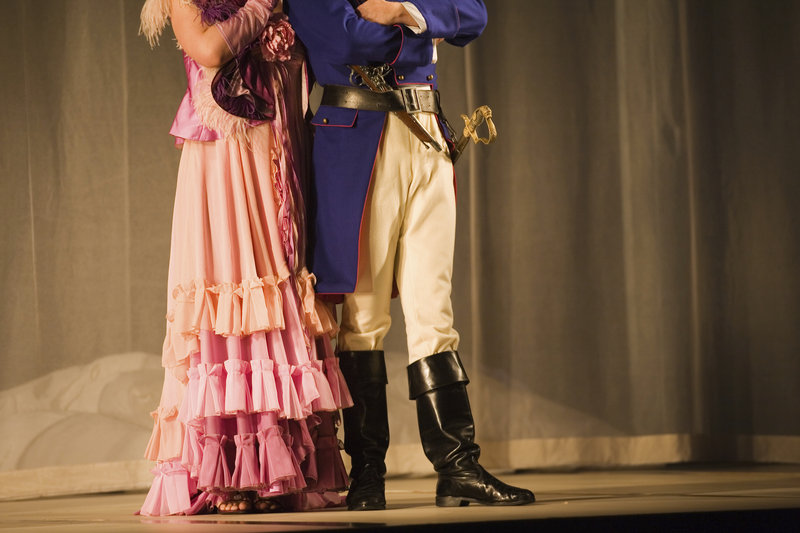 No bit players, Tucson's opera company plays a major part in the performing arts arena. Accompanied by a full orchestra from October through April, members of the Arizona Opera, (520) 293-4336, present five operas at Tucson Music Hall, 260 S. Church Ave.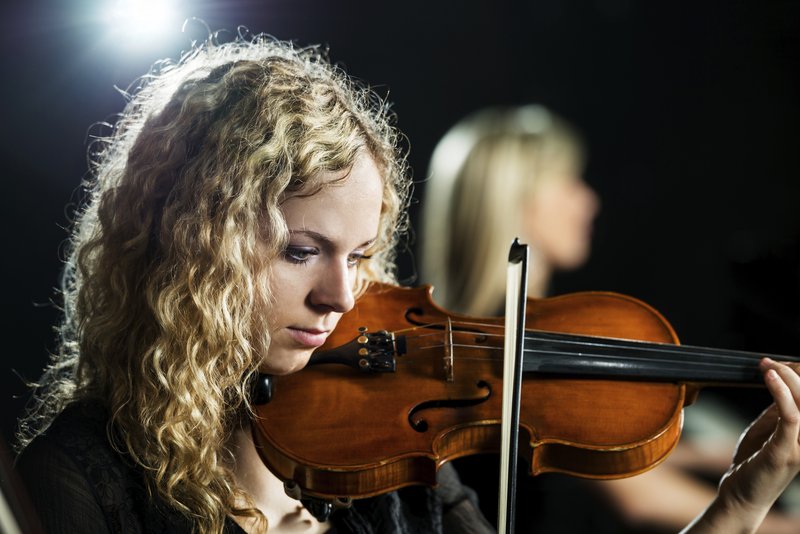 skynesher/iStockphoto.com
Completing the cultural scene are the city's orchestras. The Tucson Symphony Orchestra, (520) 882-8585, plays both classical and pop music in the Tucson Music Hall September to May. Under the desert skies at the DeMeester Outdoor Performance Center in Reid Park, the Tucson Pops Orchestra, (520) 722-5853, entertains audiences in the spring and fall. From September through May the University of Arizona's Centennial Hall resounds with sounds from Broadway shows to jazz to chamber music performed by guest artists and musicians.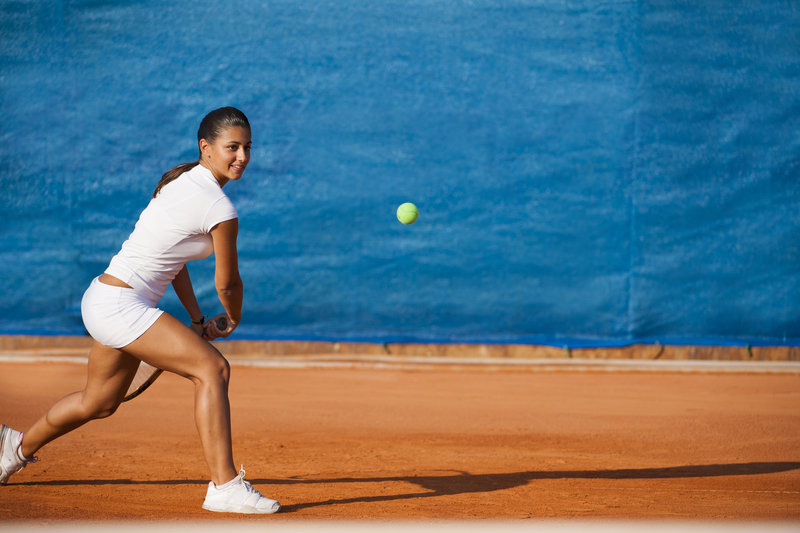 Tucson Sports & Recreation
Tucson is America's Winter Training Capital, and an athlete's mid-winter dream. With comfortable temperatures and abundant sunshine, it's almost impossible to lose a training day—no matter what your sport.
Tucson's city parks and Pima County parks offer facilities for almost any activity. A number of swimming pools and tennis, racquetball and handball courts are available as well as picnic areas, playgrounds, and soccer and ball fields. For information about facilities and reservations for their use contact the Pima County Parks and Recreation office at 3500 W. River Rd., (520) 724-5000, or Tucson Parks and Recreation at 900 S. Randolph Way, (520) 791-4873.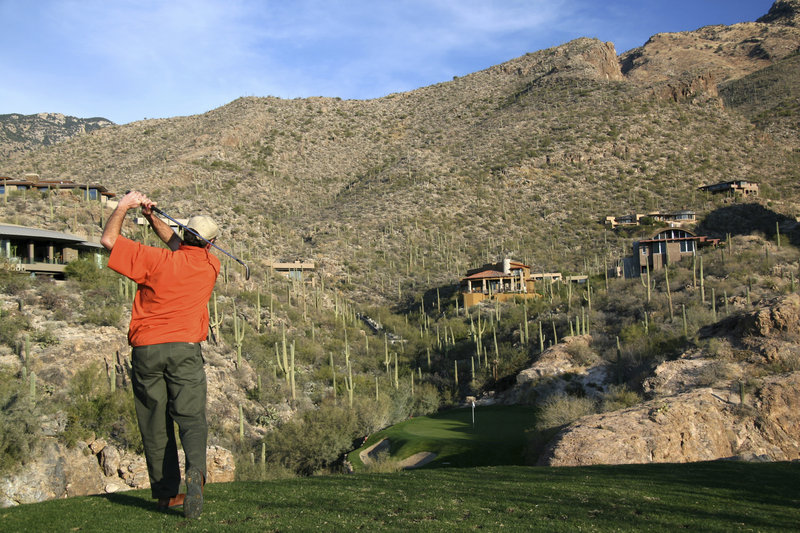 ImagineGolf/iStockphoto.com
Tucson's climate is made to order for golf addicts. More than 60 courses are in the region—everything from world-renowned resorts to public access courses. The jaw-dropping topography and rugged desert terrain of the real Southwest have ignited the imaginations of the greatest golf course architects. Some were designed by Robert Cupp, Tom Fazio, Arthur Hill, Robert Trent Jones and Jack Nicklaus along with newcomer Notah Begay III.
Among the courses in Tucson are: Hilton Tucson El Conquistador Golf and Tennis Resort's Pusch Ridge and Cañada courses, (520) 544-5000, 10000 N. Oracle Rd. and 10555 N. La Cañada Dr.; Omni Tucson National, (520) 297-2271, 2727 W. Club Dr.; Randolph Municipal, (520) 791-4161, 600 S. Alvernon Way; and Ventana Canyon, (520) 577-1400, 6200 N. Clubhouse Ln. Also in the area is Canoa Ranch Golf Club, (520) 393-1966, at 5800 S. Camino del Sol in Green Valley.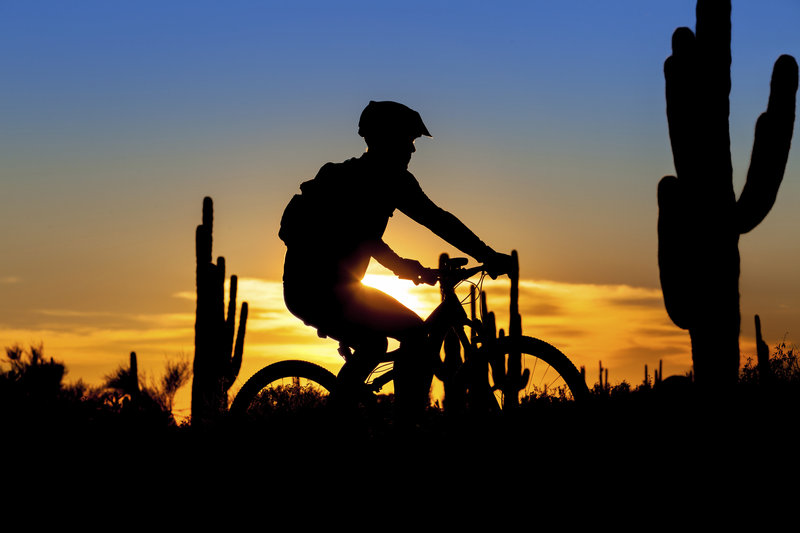 Doug Bennett/iStockphoto.com
Ranked by several elite bicycling publications as one of America's most bike-friendly cities, Tucson also is home to what has been called one of the premier organized rides in the United States—El Tour de Tucson attracts more than 9,000 bicyclists of all ages and abilities each November.
Hiking is probably the best way to get up close and personal with the flora and fauna of the Sonoran Desert. Tucson Mountain Park is laced with hiking trails and is among Tucson's most fun places to go. The Santa Catalina Mountains offer many areas of unspoiled beauty as well. Hiking permits are required for some areas. Empty vehicles will be fined or towed if a permit is not displayed. For more information about permits and National Forest fee areas, contact the Coronado National Forest office in Tucson; phone (520) 388-8300. Catalina State Park , (520) 628-5798, has trails that can challenge the experienced hiker but not intimidate the novice; two longer trails begin at the end of the park's paved road. For more information about hiking, phone the county's recreation office at (520) 724-5000. Hike In Tucson directs guided hiking trips along several area trails; phone (520) 477-6867 or (877) 445-3749.
Another great way to see the countryside is on a trail ride. Several stables offer half-day, full-day and overnight horseback riding trips into the mountains and desert. Check hotel brochure racks for stables. Skiing is available at Mount Lemmon Ski Valley, a scenic 30-mile drive northeast from Tucson. The southernmost ski area in the nation, Mount Lemmon offers both downhill and cross-country skiing. A scenic sky ride on the ski lift is offered during the off-season. Phone (520) 576-1400 for snow condition updates.
The University of Arizona's Wildcats excite crowds during the football, baseball and basketball seasons. Home football games are played at Arizona Stadium, baseball players batter up at Hi Corbett Field and basketball teams tip off at McKale Memorial Center.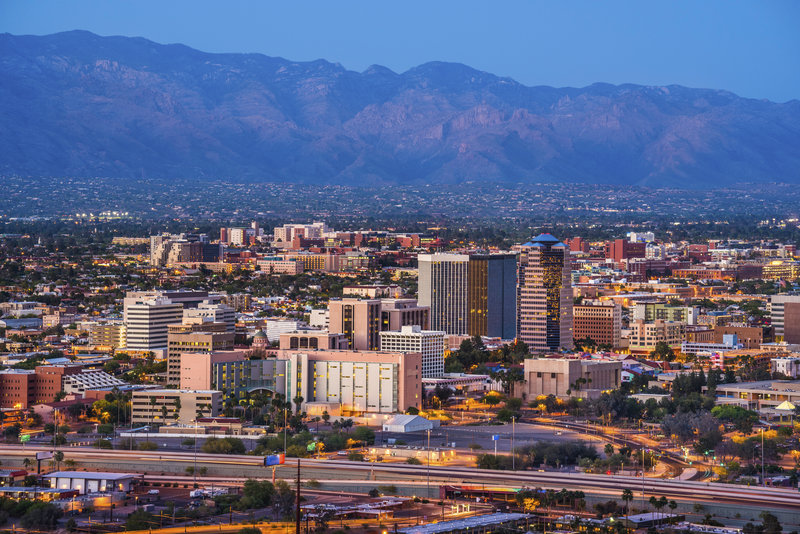 David Sucsy/iStockphoto.com
Bus Tours
Gray Line, (520) 622-8811 or (800) 276-1528, offers sightseeing tours to Tucson's major sites as well as trips to Tombstone and the Grand Canyon. Overnight and multiple-day tours are available.
Walking Tours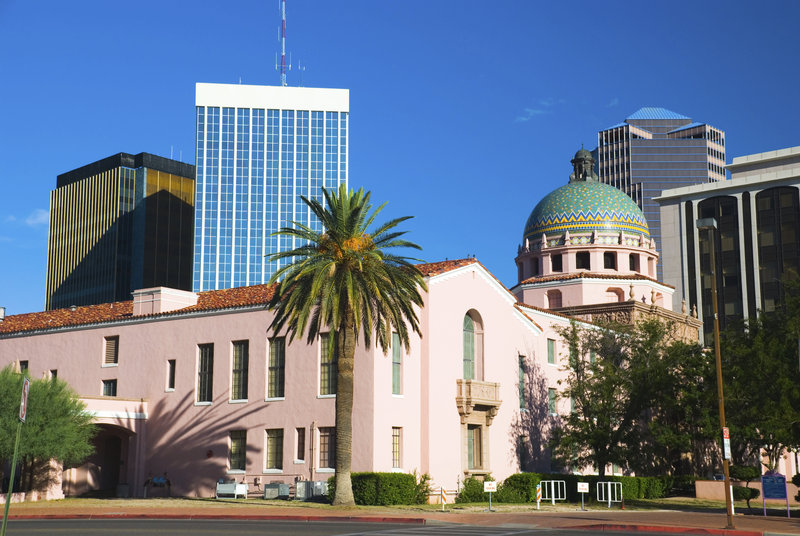 Dave15957/iStockphoto.com
For those who prefer to explore the city and its environs on their own, the Visit Tucson Official Travel Guide, distributed by the Visit Tucson, 100 S. Church Ave., contains walking tour information; phone (520) 624-1817 or (800) 638-8350 to have a free copy mailed to you before your trip. Visitors may also pick up a destination guide at the Tucson Visitor Center at 110 S. Church Ave., Suite 7199 (in La Placita Village), Mon.-Fri. 9-5, Sat.-Sun. 9-4 (closed weekends in summer).
Looking for other things to see in Tucson? While you're at the visitor center ask for the free Presidio Trail Historical Walking Tour brochure, which includes a map of the Presidio Trail, a bright turquoise stripe painted on the sidewalks that wind through the heart of downtown Tucson. The 2.5-mile trail begins at the intersection of Church and Washington streets and passes more than 20 numbered historical sites, including the Pima County Courthouse and the Tucson Museum of Art and Historic Block. If you follow the trail without the walking tour brochure and its written descriptions, don't worry; most sites on the tour are marked by plaques.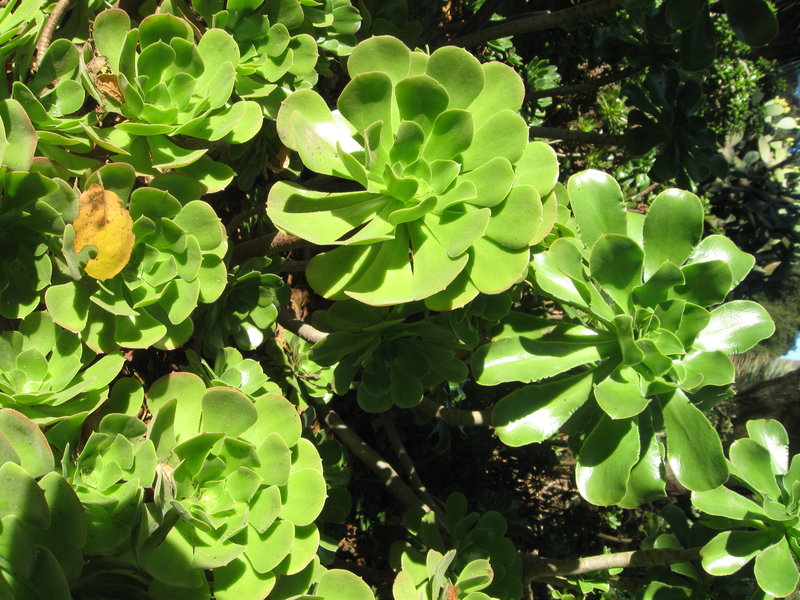 1-day Itinerary
AAA editors suggest these activities for a great short vacation experience.
Morning
The sun rising over the Sonoran Mountains provides a pleasing light that's perfect for exploring Tucson's rugged terrain. Tread carefully around the prickly saguaros—scene-stealing cacti that dot the landscape and appear on everything from salsa jars to shoot-'em-up Westerns.
At the
Arizona-Sonora Desert Museum
(2021 N. Kinney Rd.), you'll find a world-class zoo, museum and botanical garden all rolled into one. Fun things to do include investigating how saguaros provide valuable habitat for wildlife, enjoying a live-animal demonstration or walking one of the desert trails. Start early: Temperatures can climb into the 100-plus range during the summer.
If you'd like to wander farther than the museum's trails allow, explore
Tucson Mountain Park
(W. Gates Pass Rd. & S. Kinney Rd.). With approximately 20,000 acres, the park welcomes hikers, mountain bikers and equestrians alike, and no wonder—the views from Gates Pass Scenic Overlook are superb.
Did you spot unidentified wildlife? A visit to the
International Wildlife Museum
(4800 W. Gates Pass Rd.) might clear up the mystery. Its interactive displays feature more than 400 species of preserved birds, insects and mammals in natural surroundings.
The tile-decorated surfaces at
Teresa's Mosaic Cafe
(2456 N. Silver Mosaic Dr.) provide a colorful backdrop for plates of huevos divorciados and huevos rancheros. The latter were even featured on the Food Network's "Throwdown With Bobby Flay," where the chef tried his hand at the dish. Though the egg specialties are hard to beat, try a cheese crisp.
Afternoon
Sure to inspire your own vacation photographs, the
Center for Creative Photography
(1030 N. Olive Rd.) offers ever-changing exhibits. It's also the museum that photographer Ansel Adams co-founded at University of Arizona, so make an appointment to survey its permanent collection.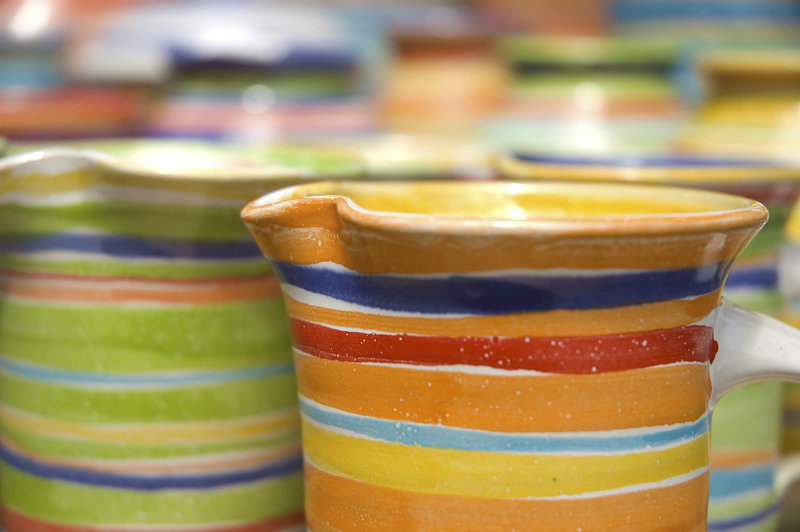 The
Arizona State Museum
(1013 E. University Blvd.), also on campus, highlights local indigenous cultures using pottery, textiles and baskets as well as field notes and drawings.
Stick to
The Postal History Foundation
(920 N. First Ave.) for your fix of stamps and postal history. The structure—assembled circa 1895 from a prefabricated "post office kit"—was moved a few times before serving as a museum. Guests still can mail letters and packages from the full-service post office.
After licking envelopes and mailing presents, visit
Magpie's Gourmet Pizza
(605 N. 4th Ave.) for some finger-licking food. Made fresh to order, foodies can choose from a variety of toppings to create their own pie. Offering everything from salads and subs to calzones and oven-roasted wings, the restaurant also features delectable desserts.
A half mile south, across from the Convention Center, the
Cushing Street Bar & Restaurant
(198 W. Cushing St.) is an 1860s landmark serving up cuisine with a Southwestern flair as well as events and live music.
The atmospheric
Main Dining Room at the Arizona Inn
(2200 E. Elm St.) awaits. Things for couples to do include ordering the pastry chef's selection of small bites or enjoying a nightcap to end the evening on a warm note.