Introduction Tucson's historic Hotel Congress once billed itself as the place "where summer spends the winter." Indeed, for years this diverse little city smack-dab in the middle of Sonoran Desert cactus country was mainly a magnet for "snowbirds" and retirees. Of course, the secret's out now and many have discovered Tucson is more than just a warm place to pilot a golf cart onto the 15th fairway in January.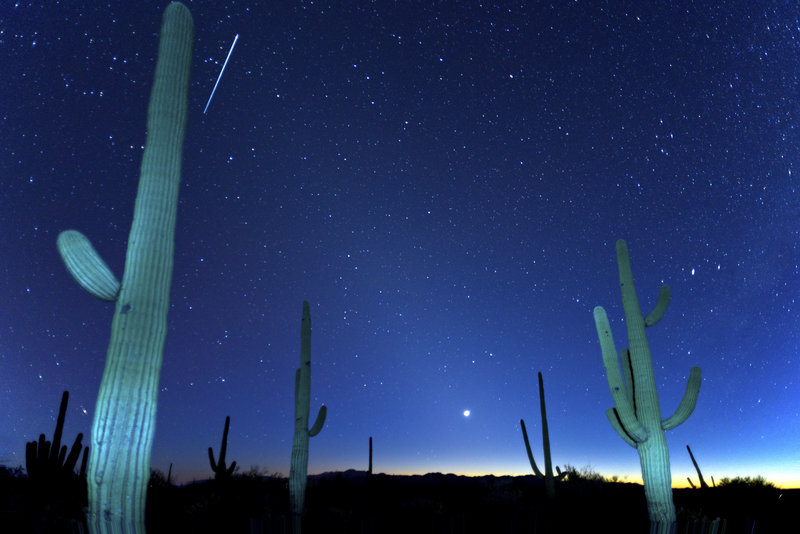 Sam Camp/iStockphoto.com
With its famed mild climate and sunny skies, outdoor activities abound in Tucson. Mountain ranges ring this city of some half-million souls, and the towering cacti of Saguaro National Park flank its east and west sides. The hiking, biking, horseback riding and photography opportunities are outstanding. Even the briefly sizzling summer season bears nature's gifts, punctuated by stunning monsoon storms that bring a chance to view dazzling lightning displays.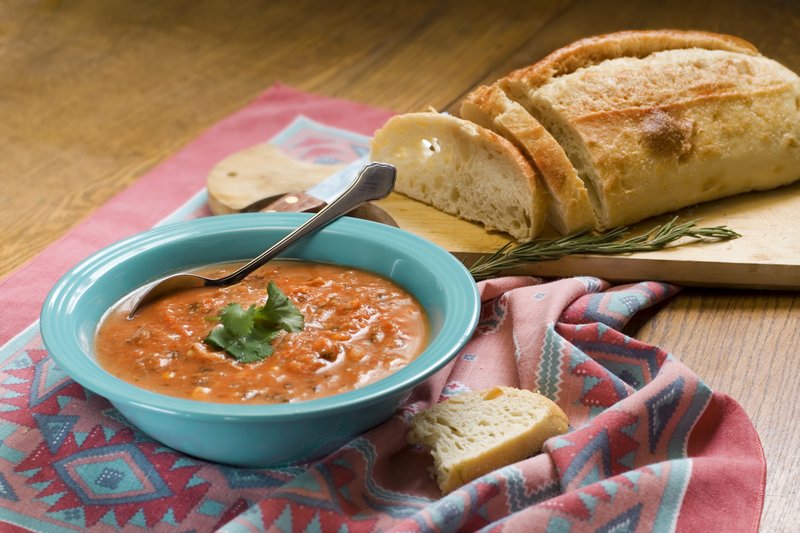 about3 istock 2980333 Christine Glade P/iStockphoto.com
If beautiful surroundings and reliably warm weather are Tucson's main drawing cards, its ace in the hole is its culture. Tucson's strong sense of place is evidenced in its cultural heritage—rooted in Spanish, Mexican and Western influences—and can be tasted in its Southwestern cuisine. Tucson stakes its claim as home to the best 23 square miles of Mexican food in the U.S. Crack open a menu at one of Tucson's excellent local restaurants, admire the often cutting-edge works at the Tucson Museum of Art or go shopping for Native American crafts in the Old Town Artisans galleries.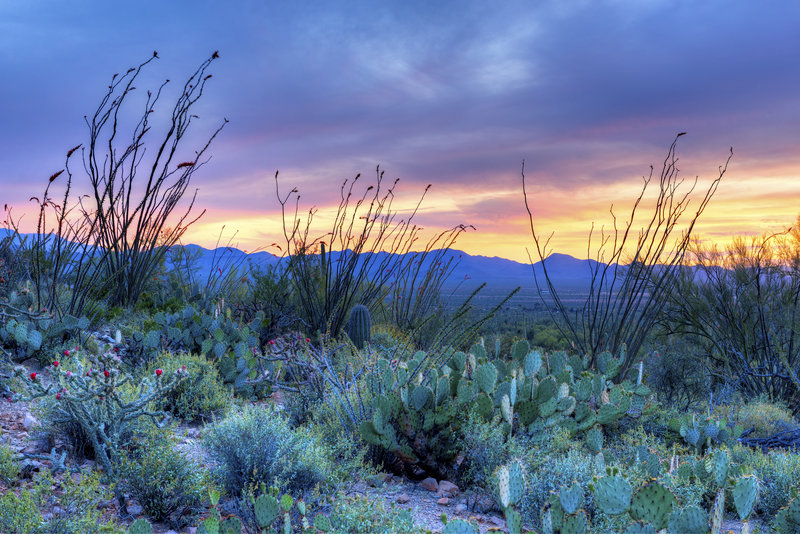 tonda/iStockphoto.com
Home to the University of Arizona, Tucson has a college town feel as well. Naturally, some of the nightlife is of the beer-swilling co-ed variety. But the town's healthy population of artsy bohemian types means there's a thriving indie music scene too. If your tastes lean more toward ballet, opera and theater, downtown is your destination. Explore the creative heart of the city to experience prohibition-era lounges, dancing, and mojitos on the patio under the stars.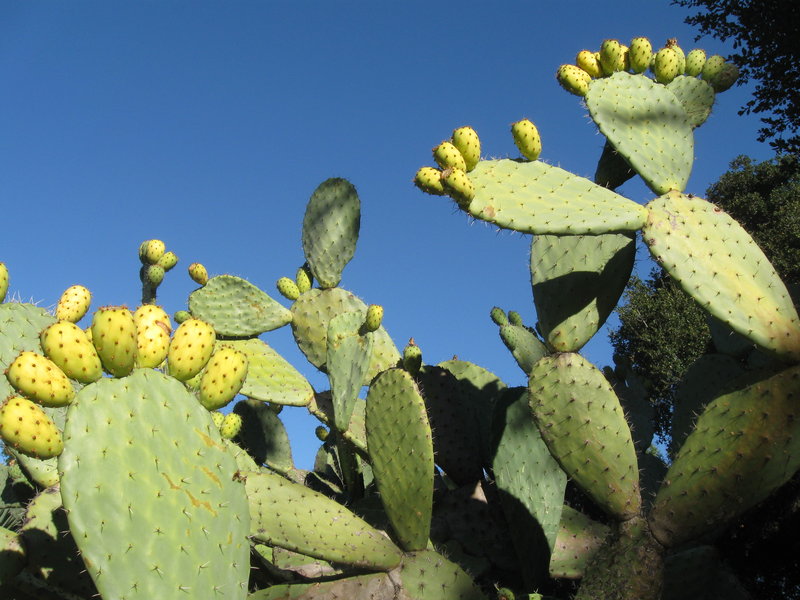 AAA/Greg Weekes
Two of Tucson's AAA GEM attractions are reason enough alone to book a flight or gas up the tank. The wonderful Arizona-Sonora Desert Museum is more zoo/botanical garden than traditional museum. And its location in Tucson Mountain Park (next door to Saguaro National Park) is superb. One of the country's most beautiful examples of Spanish Mission architecture lies about 15 minutes southwest of downtown at the Mission San Xavier del Bac, also known as "White Dove of the Desert." All this, and more, awaits you under the Tucson sun.
Getting There
By CarTucson's major approach and through-route is I-10, the nation's southernmost transcontinental highway. Primarily an east-west route, it angles into the city from the southeast and the northwest. Northbound, I-10 intersects with I-19 in south Tucson and then continues along the west side of the city, providing access to the downtown area. Once I-10 leaves the city, it proceeds northwest to Phoenix, 120 miles away.
A major approach from the west is I-8, which originates in San Diego and joins with I-10 about midway between Phoenix and Tucson. Because both I-10 and I-8 traverse desert country, some of their sections are subject to dust storms, particularly in spring and early summer. Local radio stations broadcast advisories during these fluctuating weather conditions, and interstate signs with changeable messages warn motorists.
A well-known route reaching Tucson from the north is SR 77. One of the area's oldest two-lane routes, it is especially scenic. South of Tucson, I-19 leads to the Mexican border at Nogales.
Getting Around
Street SystemTucson is laid out in a grid pattern. Numbered streets run east-west to the south of Speedway Boulevard, and numbered avenues run north-south to the west of Euclid Avenue. Address numbers start at the intersection of Broadway, the north-south divider, and Stone, the east-west divider. Unless otherwise posted the speed limit on most streets is 25 to 40 mph.
ParkingMetered parking is available on many downtown streets, but be sure to check signs and meters for restricted times and limits. There also are a number of commercial garages and lots. Rates average around $2 per hour or $5 per day.
Public TransportationSun Link, Tucson's modern streetcar system, began operating in 2014. The 3.9-mile system features 23 stops and connects downtown Tucson with the University of Arizona campus, Main Gate Square, the 4th Avenue Business District and the Mercado District. Several Sun Link stations are decorated with sculptures by various artists, including an eye-catching, 6-foot-tall human head made up of small, steel letters at the E. Helen Street and N. Warren Avenue station.
Riding Sun Link requires either a 1-day SunGO ticket, which costs $4, or a one-way fare of $1.50; 50c (ages 65+ with valid ID and the physically impaired). Reloadable SunGO Cards, transfers and 30-day tickets also are available. Tickets can be purchased at vending machines at each Sun Link stop, and each ticket must be validated once you are on board by tapping it against one of four validators. Phone (520) 792-9222 for more information.
Sun Tran, Tucson's bus service, operates a fleet of modern buses. The Ronstadt Transit Center, on 6th Avenue between Congress and Pennington streets, is the main downtown station. The fare to all points is $1.50; 50c (ages 65+ with valid ID and the physically impaired); free (ages 0-5). Fares can be paid to the bus driver or at self-serve ticket machines (cash only).