Tucson Sports & RecreationTucson is America's Winter Training Capital, and an athlete's mid-winter dream. With comfortable temperatures and abundant sunshine, it's almost impossible to lose a training day—no matter what your sport.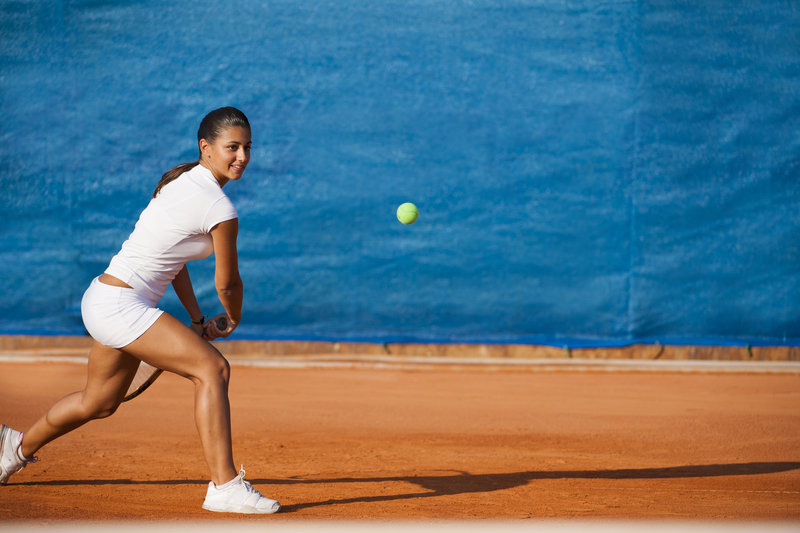 technotr/iStockphoto.com
Tucson's city parks and Pima County parks offer facilities for almost any activity. A number of swimming pools and tennis, racquetball and handball courts are available as well as picnic areas, playgrounds, and soccer and ball fields. For information about facilities and reservations for their use contact the Pima County Parks and Recreation office at 3500 W. River Rd., (520) 724-5000, or Tucson Parks and Recreation at 900 S. Randolph Way, (520) 791-4873.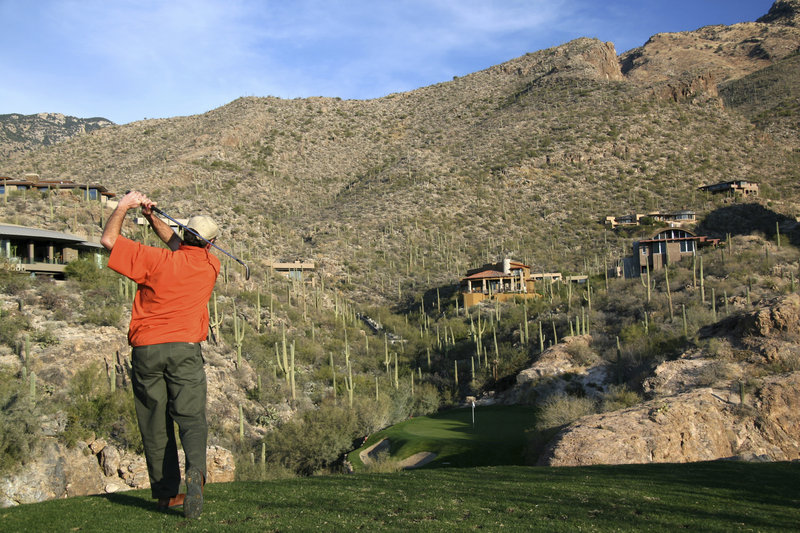 ImagineGolf/iStockphoto.com
Tucson's climate is made to order for golf addicts. More than 60 courses are in the region—everything from world-renowned resorts to public access courses. The jaw-dropping topography and rugged desert terrain of the real Southwest have ignited the imaginations of the greatest golf course architects. Some were designed by Robert Cupp, Tom Fazio, Arthur Hill, Robert Trent Jones and Jack Nicklaus along with newcomer Notah Begay III.
Among the courses in Tucson are: Hilton Tucson El Conquistador Golf and Tennis Resort's Pusch Ridge and Cañada courses, (520) 544-5000, 10000 N. Oracle Rd. and 10555 N. La Cañada Dr.; Omni Tucson National, (520) 297-2271, 2727 W. Club Dr.; Randolph Municipal, (520) 791-4161, 600 S. Alvernon Way; and Ventana Canyon, (520) 577-1400, 6200 N. Clubhouse Ln. Also in the area is Canoa Ranch Golf Club, (520) 393-1966, at 5800 S. Camino del Sol in Green Valley.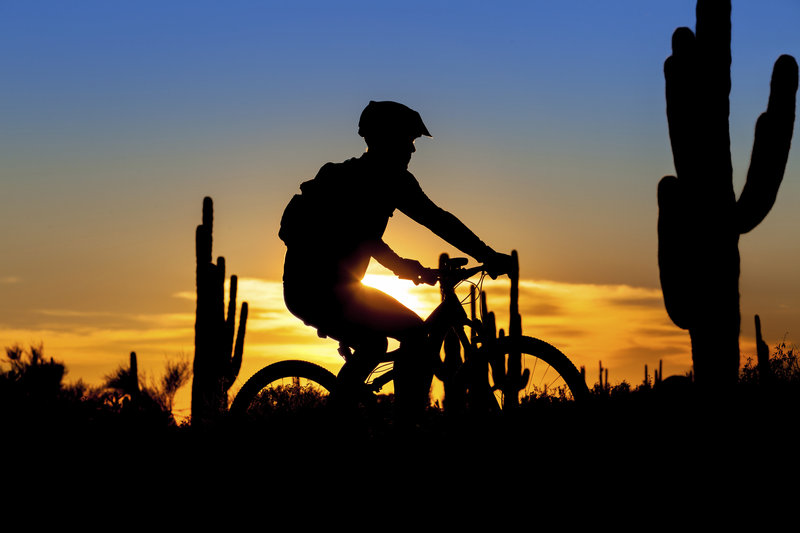 Doug Bennett/iStockphoto.com
Ranked by several elite bicycling publications as one of America's most bike-friendly cities, Tucson also is home to what has been called one of the premier organized rides in the United States—El Tour de Tucson attracts more than 9,000 bicyclists of all ages and abilities each November.
Hiking is probably the best way to get up close and personal with the flora and fauna of the Sonoran Desert. Tucson Mountain Park is laced with hiking trails and is among Tucson's most fun places to go. The Santa Catalina Mountains offer many areas of unspoiled beauty as well. Hiking permits are required for some areas. Empty vehicles will be fined or towed if a permit is not displayed. For more information about permits and National Forest fee areas, contact the Coronado National Forest office in Tucson; phone (520) 388-8300.
Catalina State Park , (520) 628-5798, has trails that can challenge the experienced hiker but not intimidate the novice; two longer trails begin at the end of the park's paved road. For more information about hiking, phone the county's recreation office at (520) 724-5000. Hike In Tucson directs guided hiking trips along several area trails; phone (520) 477-6867 or (877) 445-3749.
Another great way to see the countryside is on a trail ride. Several stables offer half-day, full-day and overnight horseback riding trips into the mountains and desert. Check hotel brochure racks for stables. Skiing is available at Mount Lemmon Ski Valley, a scenic 30-mile drive northeast from Tucson. The southernmost ski area in the nation, Mount Lemmon offers both downhill and cross-country skiing. A scenic sky ride on the ski lift is offered during the off-season. Phone (520) 576-1400 for snow condition updates.
The University of Arizona's Wildcats excite crowds during the football, baseball and basketball seasons. Home football games are played at Arizona Stadium, baseball players batter up at Hi Corbett Field and basketball teams tip off at McKale Memorial Center.