AAA Inspection Details
Trendy food skillfully presented in a remarkable setting.
Presentation, Ingredients, Preparation, Menu
Attentiveness, Knowledge, Style, Timeliness, Refinement
Style, Materials, Tables, Seating, Ambience, Comfort
Restaurants have overall ratings in the top 20% for their Diamond Rating level, plus no member complaints in the past 12 months.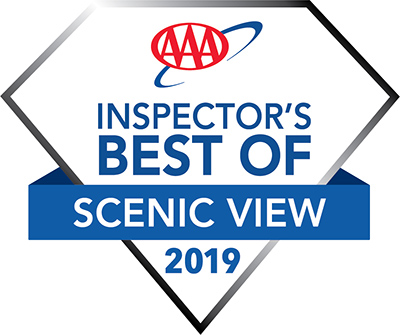 The large patio is a favorite spot of mine for watching the sunset in the valley while having a great cocktail. You can see for miles!
AAA Inspector Notes
Located on the 15th floor with panoramic views of the valley, this spacious restaurant boasts a trendy, yet elegant, interior. On windy evenings it is not advised to take your dinner outdoors, but all guests have access to the large patio for a little sunset gazing. Attentive service and an elevated menu featuring steaks and seafood is offered. The menu also features some game options such as bison and elk.
Reservation
Reservations suggested.
Location
9800 E Talking Stick Way 85256
Parking
on-site and valet.
More Information
Fine Dining. Dinner served. Full bar, patio dining.