AAA Inspection Details
Noteworthy by meeting the industry-leading standards of AAA inspections.
Presentation, Ingredients, Preparation, Menu
Attentiveness, Knowledge, Style, Timeliness, Refinement
Style, Materials, Tables, Seating, Ambience, Comfort
Restaurants have overall ratings in the top 20% for their Diamond Rating level, plus no member complaints in the past 12 months.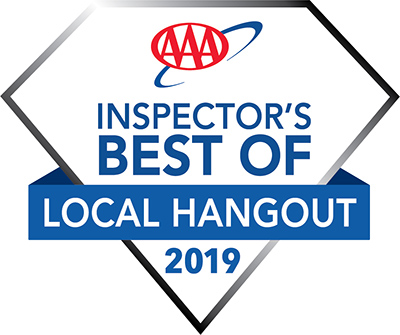 With the look of a typical diner, I was wowed by the delicious meal. Locals know this spot as there is almost always a wait time for a table.
AAA Inspector Notes
This casual, cozy neighborhood diner offers simple breakfast and lunch items with a flair. Farm-fresh ingredients and a classically-trained chef equals an elegant, healthy, delicious meal. Daily specials can include everything from grilled scallops to cheese blintzes with fresh blueberries. Expect a wait on weekends.
Location
2901 4th St 95409
Parking
on-site and street.
More Information
Diner. Breakfast and lunch served. Beer & wine, Sunday brunch.