AAA Inspection Details
Distinctive fine dining, well-serviced amid upscale ambience.
Presentation, Ingredients, Preparation, Menu
Attentiveness, Knowledge, Style, Timeliness, Refinement
Style, Materials, Tables, Seating, Ambience, Comfort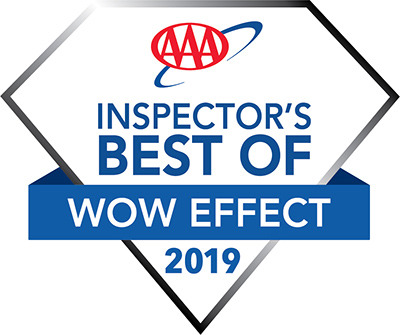 I've never had so much fun getting to a restaurant! The gondola and snowcat ride create a true sense of adventure.
AAA Inspector Notes
This mountainside restaurant, modeled after a European chalet, features elevated dining in an elegant yet unpretentious atmosphere with classic ski lodge décor. The seasonal prix-fixe menu offers three or four courses and a five course chef's tasting option, which features regional fare such as rabbit, bison or Colorado lamb. The restaurant is accessed by a scenic gondola followed by a short snowcat or four-wheel drive shuttle.
Reservation
Reservations required.
Location
Vail Mountain-Game Creek Bowl 81658
More Information
Fine Dining. Dinner served. Full bar. No A/C.