AAA Inspection Details
Distinctive fine dining, well-serviced amid upscale ambience.
Presentation, Ingredients, Preparation, Menu
Attentiveness, Knowledge, Style, Timeliness, Refinement
Style, Materials, Tables, Seating, Ambience, Comfort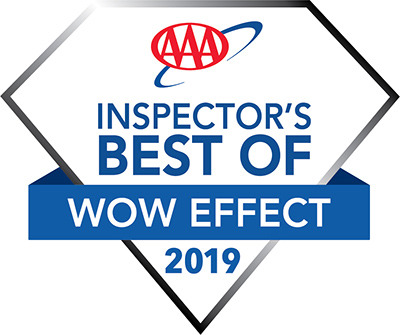 Each dish is created with an unmatched imaginative and artistic flair that keeps heads turning and jaws dropping as everyone reaches to take a photo.
AAA Inspector Notes
Distinctive presentations of fresh offerings from the sea and local markets await you here. Come prepared for an exciting night out! This is fun food: upscale dining with a dramatic flair, so be prepared to whip out your camera phone. Starters range from the "Strike Out Sliders" to "Lobster Pop-Tarts." There is an option to order from a prix fixe menu to enjoy a number of dishes shared family style.
Reservation
Reservations required.
Location
1427 West Ave 33139
Parking
valet and street only.
More Information
Fine Dining. Dinner served. Full bar, patio dining.