AAA Inspection Details
Trendy food skillfully presented in a remarkable setting.
Presentation, Ingredients, Preparation, Menu
Attentiveness, Knowledge, Style, Timeliness, Refinement
Style, Materials, Tables, Seating, Ambience, Comfort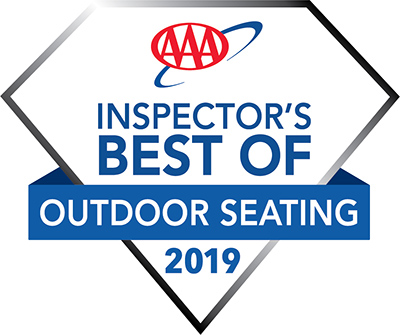 During sunny, summer days, I find the large, outdoor patio overlooking the Columbia river and surrounding hills to be a great place to take friends.
AAA Inspector Notes
Check out this casual riverfront restaurant where smart guests reserve a riverview table or request outdoor seating on the deck in season. With garden greens, kale, iceberg wedge, roasted beets and tuna to choose from, the salads are fresh and plentiful. Several warm sandwiches or fish and chips served with either salmon or cod round out lunch. Dinner has several seafood choices along with short ribs, a great rib-eye steak and the chef's favorite "pasta." Lighter fare is served in the lounge.
Reservation
Reservations suggested, for dinner.
Location
1108 E Marina Way 97031
More Information
Casual Dining. Breakfast, lunch and dinner served. Full bar, patio dining, happy hour.