AAA Inspection Details
Trendy food skillfully presented in a remarkable setting.
Presentation, Ingredients, Preparation, Menu
Attentiveness, Knowledge, Style, Timeliness, Refinement
Style, Materials, Tables, Seating, Ambience, Comfort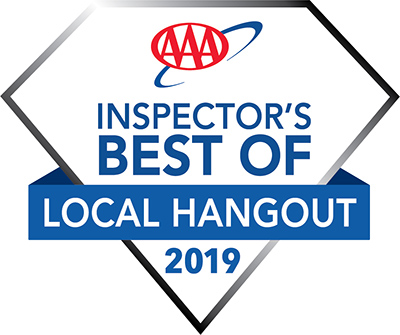 This is one of my go-to favorites for a night of great food and a fun atmosphere.
AAA Inspector Notes
This is the place to be for a night of enjoyable food and a fun, relaxed atmosphere. Wonderful menu selections will make your decision of what to eat a hard one. Start with the edamame or the Wagyu tataki; both are perfect for sharing. The "Stoned Steak," cooked at your table on hot rocks, is a good choice for dinner and as entertaining as it is tasty.
Reservation
Reservations suggested.
Location
1120 McGavock St 37203
Parking
valet and street only.
More Information
Fine Dining. Dinner served. Full bar, happy hour. Accessibility (Call).