AAA Inspection Details
Trendy food skillfully presented in a remarkable setting.
Presentation, Ingredients, Preparation, Menu
Attentiveness, Knowledge, Style, Timeliness, Refinement
Style, Materials, Tables, Seating, Ambience, Comfort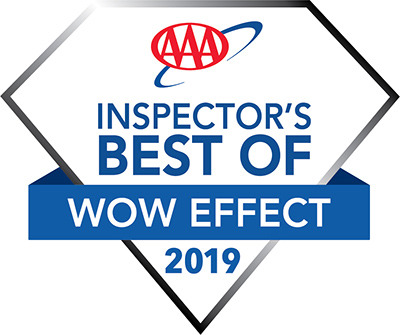 A pick of mine because every dish is a pleasant surprise. Unique ingredients, perfect seasoning and skilled preparation have me coming back for more.
AAA Inspector Notes
This is one of the city's favorite restaurants with friendly, interesting décor and a wide range of menu options. Duck, pork, chicken and beef are all prepared with skill to be flavorful and appealing. The trendy place is located in upscale Alamo Heights.
Location
5011 Broadway Ave 78209
More Information
Fine Dining. Lunch and dinner served. Full bar.