AAA Inspection Details
Noteworthy by meeting the industry-leading standards of AAA inspections.
Presentation, Ingredients, Preparation, Menu
Attentiveness, Knowledge, Style, Timeliness, Refinement
Style, Materials, Tables, Seating, Ambience, Comfort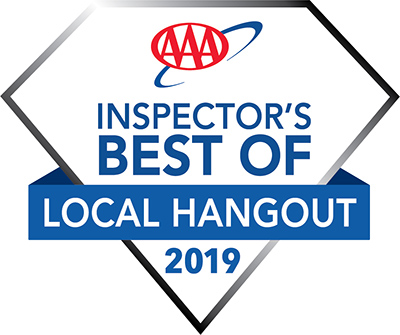 This restaurant provides a slice of local nostalgia. I find the energetic buzz of this eatery, serving hearty all-day breakfast, to be contagious.
AAA Inspector Notes
Historic. Built as a gas station in the 1900s, the restaurant was restored to its original charm in 2012 and is a must see when visiting Logan. A few made-from-scratch favorites include addictive chicken and biscuits, house-cured corned beef sandwich and a daily "Mac of the Day." The family-style breakfast feeds four adults and is a big hit. A much talked about cinnamon roll is only available on the weekend. The patio features a large fireplace and views of the mountains.
Location
1435 Canyon Rd 84321
More Information
Casual Dining. Breakfast and lunch served. Patio dining.