AAA Inspection Details
Trendy food skillfully presented in a remarkable setting.
Presentation, Ingredients, Preparation, Menu
Attentiveness, Knowledge, Style, Timeliness, Refinement
Style, Materials, Tables, Seating, Ambience, Comfort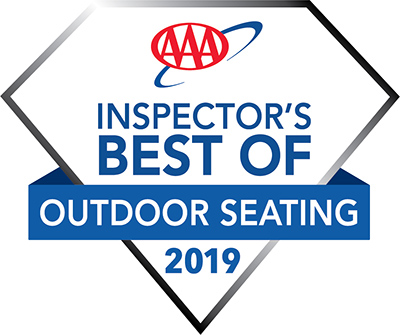 When entertaining guests from out of town, I've found that the small outdoor patio gets you as close to Elliott Bay and the passing ships as possible.
AAA Inspector Notes
Boats nearly hit the windows as they pass by the spot on Pier 67. When the weather is too nasty to take advantage of the seasonal deck seating, diners can watch the fish circle lazily in the bright tanks. Creative seafood dishes are served with artful flair.
Reservation
Reservations suggested.
Location
2411 Alaskan Way, Pier 67 98121. Station: Seattle Center
More Information
Casual Dining. Breakfast, lunch and dinner served. Full bar, patio dining, Sunday brunch, happy hour.