AAA Inspection Details
Noteworthy by meeting the industry-leading standards of AAA inspections.
Presentation, Ingredients, Preparation, Menu
Attentiveness, Knowledge, Style, Timeliness, Refinement
Style, Materials, Tables, Seating, Ambience, Comfort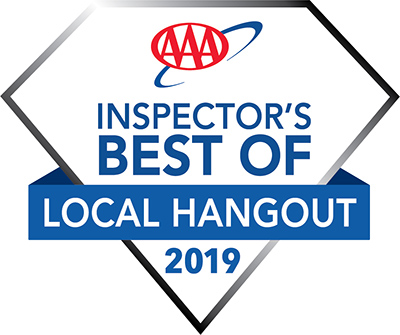 Whether by boat from the river, by car from Minnesota or on foot from downtown, I enjoy watching patrons arrive from all directions.
AAA Inspector Notes
This spot is especially busy during the summer months due to its great patio dining overlooking Lakefront Park and the St. Croix River. While reservations are recommended for inside, outdoor seating is strictly first come, first served. The ambience and service style are relaxed and comfortable. Menu highlights include meats prepared in a wood-fired rotisserie oven, fresh seafood, salads and a few pasta dishes. Try the local favorite: fresh Parmesan-crusted walleye with Minnesota wild rice.
Location
500 1st St 54016
More Information
Casual Dining. Lunch and dinner served. Full bar, patio dining, Sunday brunch, happy hour.