AAA Inspection Details
Trendy food skillfully presented in a remarkable setting.
Presentation, Ingredients, Preparation, Menu
Attentiveness, Knowledge, Style, Timeliness, Refinement
Style, Materials, Tables, Seating, Ambience, Comfort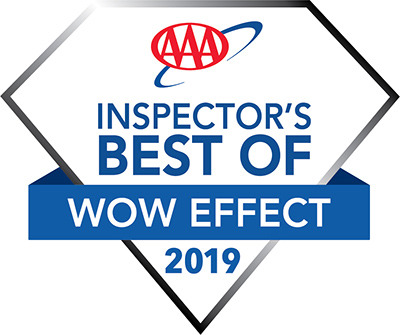 The domed ceiling, elegant chandeliers, rich wood trim and stained glass windows are breathtaking for me. The chicken schnitzel is also excellent.
AAA Inspector Notes
Classic Historic. This family-owned restaurant has been a local favorite since 1902. Meals are prepared in the German tradition with a continental flair and served by staff dressed in traditional German garb. The refined dining room features a gorgeous domed ceiling, colorful stained glass windows and rustic wood carvings. Notable menu items include oxtail soup, sauerbraten and homemade apple and cherry strudel. More than 100 imported and domestic beers are served and the wine list boasts many vintage options.
Reservation
Reservations suggested.
Location
1041 N Old World 3rd St 53203
Parking
on-site and valet.
More Information
Fine Dining. Lunch and dinner served. Full bar.