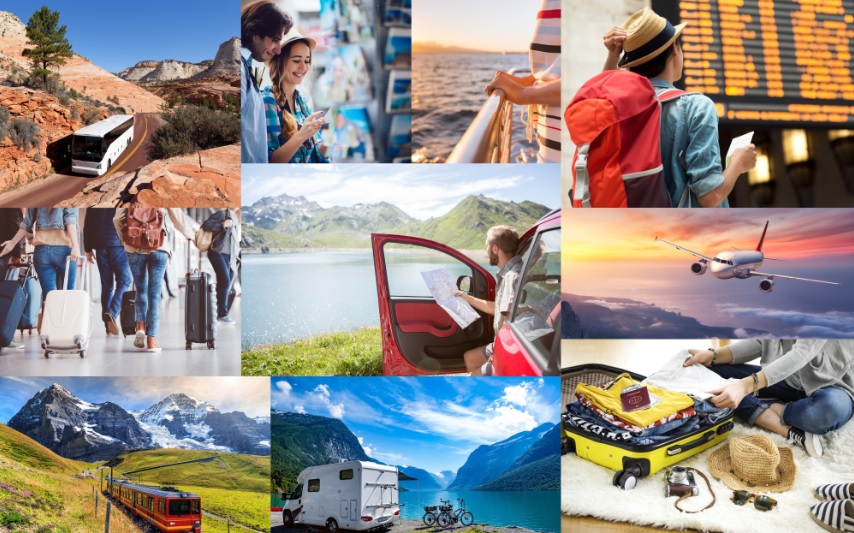 Overview
Anchorage, on a high bluff enfolded by the two branches of Cook Inlet, lies as far west as the Hawaiian Islands and as far north as Helsinki, Finland. The tides in the inlet rise from 30 to 33 feet, and the surrounding mountains loom several thousand feet overhead. The protective mountain barrier and the proximity of the ocean afford Anchorage a surprisingly moderate climate, relative to most of Alaska.
Anchorage is Alaska's largest city and is home to almost half of the state's residents. While not a dazzling metropolis, each summer the city is beautifully decorated with almost 100,000 hanging flower baskets brimming with brightly colored blooms.
Established in 1915 as the construction headquarters for the Alaska Railroad, it is the transportation and business center of south-central Alaska and a major winter recreation area. Anchorage's heritage as a road town is recalled by a number of historic buildings, notably the
Pioneer Schoolhouse
in Ben Crawford Memorial Park and two nearby one-room log cabins.
Reminders of Native American and even Russian influences can be found. In downtown, several landmarks denote Alaska Native heritage. For Russian heritage with a distinct Dena'ina Athabascan influence, Eklutna Historical Park—30 miles from downtown—is a good bet mid-May to mid-September; phone (907) 688-6026 for more information.
Anchorage suffered from the effects of the 1964 Good Friday earthquake, one of the strongest in history, which destroyed much of downtown.
Earthquake Park
, at the west end of Northern Lights Boulevard, has a walking trail and interpretive signs that provide information about the massive temblor. The 134-acre park also provides a stunning vista of Cook Inlet.
The dramatic beauty of the nearby mountains, inlets and glaciers offers an easily accessible sampling of Alaska's natural splendors. Two roads affording beautiful views link to Anchorage; scenic SR 1/9 (Seward Highway) extends south to Seward, and SR 1 (Glenn Highway) extends north to Glennallen.
From Anchorage visitors also can take various sightseeing tours of the area, including the Kenai Peninsula and places of interest inaccessible by road. Among the more novel sightseeing trips are dog sled tours, which leave from the Alyeska Resort and Ski Area December through March. Trolley tours given by
Anchorage City Trolley Tours
depart daily May through September from the Log Cabin Visitor Information Center at Fourth Avenue and F Street; phone (907) 276-5603 or (888) 917-8687.
The Park Connection offers twice-daily shuttle service from Anchorage to Denali National Park and Preserve and Seward mid-May to mid-September; phone (907) 344-8775 or (800) 266-8625.
Float trips on the Matanuska River depart by van from Anchorage to the launch point. Panning for gold is available an hour from downtown. For a different perspective, try flightseeing—operators can be found at the airport and Lake Hood.
Gray Line of Alaska
, (907) 264-7983 or (888) 425-1737, and Princess Rail Tours, (800) 426-0500, offer a float adventure on Eagle River; tours to Utqiaġvik (Barrow), Juneau, Kodiak Island, Kotzebue, Matanuska Valley, Nome, Portage Glacier and Prudhoe Bay; fishing on the Kenai River; cruises on Prince William Sound to Columbia Glacier; and a city tour of Anchorage. There's also
Alaska Tour & Travel
, which offers transportation and tours across Alaska, including Fairbanks, Whittier and various national parks; phone (800) 208-0200.
Most agencies offer 2-, 3- and 4-day round trips between Anchorage and Denali National Park and Preserve. The trips include travel in railway cars equipped with glass ceiling panels. Many of these companies also offer longer excursions to the interior and cruises up the Inside Passage.
Then there are places to explore independently. Ship Creek, with multiple access points along East Ship Creek Drive, is a popular sport salmon fishery and salmon viewing area. King salmon run in June and silver salmon from mid-July to late September. During these months, fishermen line the banks from the mouth of Ship Creek upstream to the Chugach Power Plant Dam. Several viewing platforms span the creek between Whitney Road and the Ship Creek walking trail. The Bait Shack, 212 W. Whitney Rd., sells fishing licenses and rents tackle and fishing gear; phone (907) 522-3474. The William Jack Hernandez Sport Fish Hatchery is 2 miles upstream from the mouth of the creek at the corner of Reeve Boulevard and Post Road. The hatchery's visitor corridor is open 8 a.m. to 4 p.m.; phone (907) 269-2000 for more information.
Bring the outdoors inside: The Alaska Center for the Performing Arts Sydney Laurence Theatre, at 621 W. 6th Ave., presents a 40-minute, large-screen slide show called "AurorA" that displays a series of stunning images of the aurora borealis synchronized to classical music. Shows are offered daily late May through August; tickets are available at the door. Phone (907) 263-2993 to confirm schedule information
Anchorage serves as the starting line for the 1,049-mile
Iditarod Trail Sled Dog Race
, which begins the first Saturday in March. The actual mileage of the 2018 race is 1,112 miles; however, 1,049 is often used as a symbolic figure because the distance is always more than 1,000 miles, and 49 was added to symbolize Alaska's place as the 49th state to enter the Union. Dogs and mushers travel over the Alaska Range and across frozen Norton Bay, arriving in Nome nearly 2 weeks later.
The
Bear & Raven Adventure Theater
, 315 E St., offers "The Amazing Trail," a 30-minute multimedia presentation relating the history of the Iditarod race as well as interactive sledding, ballooning and fishing exhibits. The theater is open mid-May to mid-September and during the Iditarod; phone (907) 277-4545.
Visitor Center
Visit Anchorage
524 W. Fourth Ave. Anchorage, AK 99501-2212. Phone:(907)276-4118 or (800)446-5352
Self-guiding Tours
A guide outlining a walking tour and driving tours north and south of the city is available at Log Cabin Visitor Information Center, Fourth Avenue and F Street; phone (907) 257-2363.
Major Marine Tours see Seward
PORTAGE GLACIER RECREATION AREA see Chugach National Forest
Trans Arctic Circle Treks see Fairbanks