Baltimore Performing ArtsMusic Concerts in Baltimore
The pleasures of good music can be found in the concerts, ballets and other musical programs presented by the Baltimore Symphony Orchestra. The orchestra performs throughout the season at Joseph Meyerhoff Symphony Hall, 1212 Cathedral St., and is one of the many fun things for couples to do in Baltimore; phone (410) 783-8100.
Hopkins Plaza offers free concerts once a month May through October. Concerts—some of which are free—are regularly scheduled at the acoustically superb Miriam A. Friedberg Concert Hall of the Peabody Institute of Music, 17 E. Mount Vernon Pl.; phone (667) 208-6620. Cultural and sporting events take place at Royal Farms Arena; phone (410) 347-2020.
Theaters and Other Venues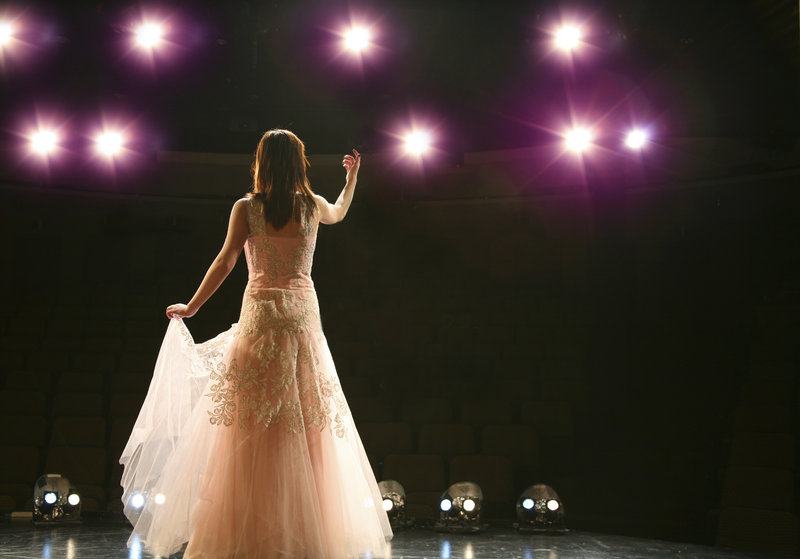 goodynewshoes/iStockphoto.com
Baltimore's major regional theater is Center Stage, 700 N. Calvert St., which produces a variety of contemporary and classic plays; phone (410) 332-0033. Drama devotees can enjoy touring Broadway shows as well as the classics at the Hippodrome Theatre at the France-Merrick Performing Arts Center, 12 N. Eutaw St.; phone (410) 837-7400 for schedule information. Other dramatic offerings are staged at the theaters of the Arena Players, 801 McCulloch St., (410) 728-6500; the Chesapeake Shakespeare Company, 7 S. Calvert St., (410) 244-8570; Everyman Theatre, 315 W. Fayette St., (410) 752-2208; and the Vagabond Players, 806 S. Broadway, (410) 563-9135.
The Strand Theater Co., (443) 874-4917, performs at 5426 Harford Rd.
Within the Station North Arts and Entertainment District are the Baltimore Improv Group, which performs in the Mercury Theater at 1823 N. Charles St., (888) 745-8393; Single Carrot Theatre, 2600 N. Howard St., (443) 844-9253; and The Charles Theatre, 1711 N. Charles St., (410) 727-3456, which shows a variety of new, classic and foreign films. The district features outdoor murals as well.
The Theater Project, 45 W. Preston St., is the city's center for avant-garde productions; phone (410) 752-8558. The Cockpit in Court Summer Theatre of Essex Campus of the Community College of Baltimore County presents musicals, dramas and comedies throughout the summer; phone (443) 840-2787.
In the mood to see a stand-up comedian? Plan a trip to the Baltimore Comedy Factory, (410) 547-7798, in the Best Western Plus Hotel at 5625 O'Donnell St.
Several dinner theaters are in and around the city. Toby's Dinner Theatre is located in Columbia at 5900 Symphony Woods Rd.; phone (410) 730-8311 or (800) 888-6297.
For schedules of current theatrical and musical offerings check the local newspapers.