Baltimore SightseeingThe Baltimore Visitor Center, 401 Light St., offers a combination ticket called the Harbor Pass, which provides admission to the National Aquarium and Top of the World Observation Level and your choice of the American Visionary Art Museum or Port Discovery Children's Museum and Babe Ruth Birthplace Museum or Reginald F. Lewis Museum of Maryland African American History & Culture. Valid for 4 consecutive days, the Harbor Pass costs $53.95; $37.95 for ages 3-12.
Several tour companies offer guides who will accompany you on specialized tours focusing on Baltimore historical sites, architecture or art. Tour companies include Baltimore Rent-A-Tour, (410) 464-7994, and Presenting Baltimore Inc., (410) 539-1344. City Hall also offers tours; phone (410) 396-4947.
Boat Tours Visitors who would rather not walk between the attractions, restaurants and communities along the Inner Harbor have another, more scenic option: water taxis that run approximately every 15 minutes in season (Memorial Day-Labor Day), and about every 45 minutes the rest of the year. The taxis operate Mon.-Thurs. 11-11, Fri.-Sat. 10 a.m.-11 p.m. and Sun. 10-9, May 1-Labor Day; Mon.-Thurs. 11-8, Fri.-Sat. 10 a.m.-11 p.m. and Sun. 10-8, in Apr. and day after Labor Day-Oct. 31; daily 11-6, rest of year (weather permitting). Boats do not run Jan. 1, Thanksgiving, Christmas Eve, Christmas and Dec. 31. One-way adult pass $8; $7 (ages 3-10 and 65+). Unlimited 1-day pass (get your hand stamped on board) $14; $7 (ages 3-10 and 65+).
Inner Harbor stops include The Rusty Scupper Restaurant; the Maryland Science Center, IMAX Theater and Davis Planetarium; Harborplace; the National Aquarium; Pier 5; and Harbor East. Boats also travel to Maritime Park, Fell's Point, Captain James Landing, Canton Waterfront Park, Tide Point and Fort McHenry National Monument and Historic Shrine. Phone (410) 563-3900 or (800) 658-8947.
Note: Landing #17 (Fort McHenry) is serviced by water taxis Apr.-Sept. Weekends and summer holidays are the most crowded times, and there may be a wait to board a boat at any time. Visitors are not permitted to park their car at the fort and then get on a water taxi; you must ride the boat to the fort in order to reboard.
Food ToursThe following bulleted tour is presented for informational purposes as a service to members and has not been inspected by AAA.
Walking Tours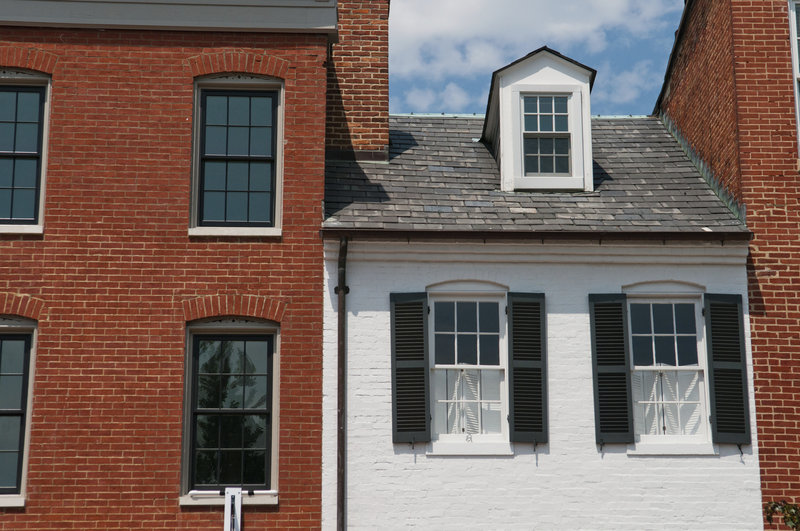 Montes-Bradley/iStockphoto.com
Baltimore's old neighborhoods add much to the city's charm. A pleasant day can be spent visiting the historic areas of Federal Hill, Fell's Point and Mount Vernon Place, or such ethnic neighborhoods as Little Italy.
"Urban homesteading" got its start in Baltimore's old neighborhoods. Under this program, an old house was purchased for as little as $1 with the understanding that the resident would restore or remodel it within a certain number of years. The eye-catching results can be seen in the Otterbein area on Conway Street near Sharp Street and in the Stirling Street section off the 1000 block of Monument Street.
Literature, maps and brochures for a walking tour of the city may also be obtained from the visitor center; phone (877) 225-8466. A variety of options are available, including heritage, ghost and architectural tours. In addition, find information and things to do at the visitor kiosk at Baltimore's Penn Central Station.
Baltimore National Heritage Area Walking Tours