Get to Know Charm City
A relaxed vibe permeates Baltimore, attracting millions of travelers each year to this charming destination overflowing with culture, crabs and historical treasures—from waterfront communities to harbors to a myriad of attractions, inviting hotels and delectable local restaurants.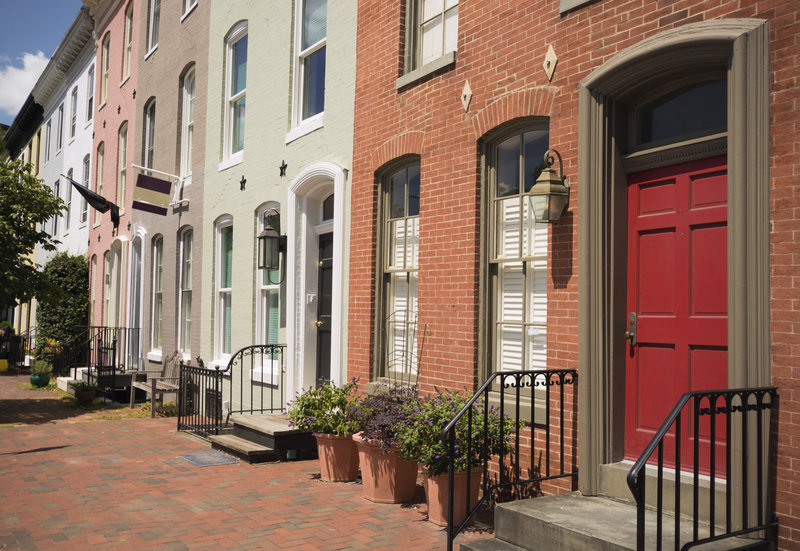 gregobagel/iStockphoto.com
While exploring Baltimore, stroll through the different neighborhoods including the Inner Harbor district—a scenic waterfront that's home to dozens of retail shops, places to eat and museums. Other jaunts include Little Italy, a restaurant enclave where you'll smell enticing aromas.
The Westside's African American culture flourishes with shops, entertainment and fun things to do. Cab Calloway, Louis Armstrong and Nat King Cole performed in Westside nightclubs during jazz music's heyday. Experience an eclectic atmosphere of urban hipsters and trendy boutiques in the old mill town of Hampden, made famous by filmmaker and neighborhood native John Waters.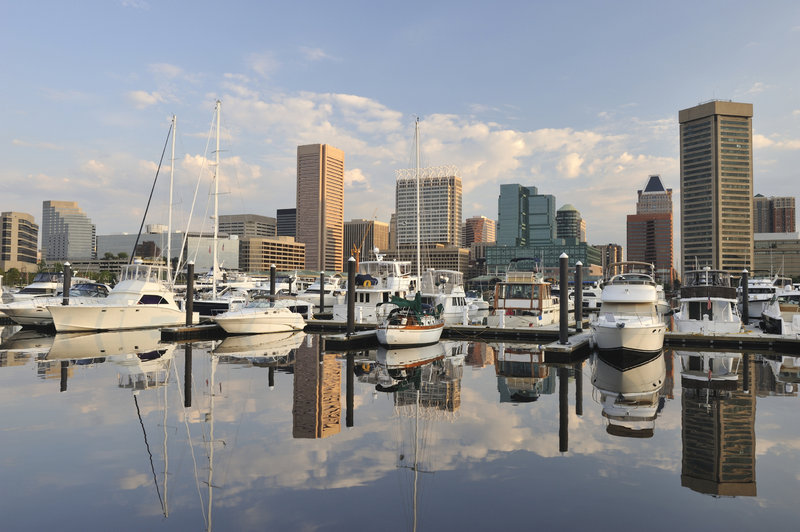 aimintang/iStockphoto.com
Discover Baltimore's British ancestry in Fell's Point. The area is named after English Quaker William Fell who founded a ship building company here in 1726. Cobblestone streets lead the way to 18th- and 19th-century homes, antique stores, pubs and Chesapeake Bay cuisine. Fell's Point also has a bohemian ambience comparable to Greenwich Village in New York or Georgetown in Washington, D.C. The history-haven path continues as you travel through Federal Hill, Mount Vernon and Canton.
Getting There
By CarA network of superhighways makes Baltimore easily accessible from all directions. From the south the main approach is I-95, with access to the downtown area via I-395 and the Baltimore-Washington Parkway. Traffic from the west approaches downtown via I-70 and US 40.
Access from the north is via I-83, while traffic from the northeast arrives on I-95. The Baltimore Beltway (I-695); the four-lane Harbor Tunnel Thruway (I-895), a toll road; and the Fort McHenry Tunnel (I-95), also a toll road, combine to provide a complete bypass of the city.
Air TravelBaltimore/Washington International Thurgood Marshall Airport (BWI), about 10 miles south of downtown, is reached via I-195 off I-95 or SR 295 (Baltimore-Washington Parkway). Check with your local AAA travel advisor for help finding cheap airline flights to Baltimore. Taxi fare to downtown is $5.15 for the first mile and $2.50 for each additional mile; phone (410) 859-1100. The Airport Shuttle providing service to downtown hotels is about $27-$40 for the first passenger and $11 per additional passenger; phone (800) 776-0323 or (410) 381-2772. Private limousine service to downtown hotels is $81.90 including gratuity for sedans (1-4 people). Larger vehicles are also available; phone (301) 231-6555.
Light rail trains depart BWI Terminal E and make numerous stops downtown; travel time is about 20 minutes. One-way fare is $1.80 per adult. Amtrak and MARC commuter trains stop at the BWI Rail Station located about 1 mile from the airport. Free shuttle buses connect the two.
Getting Around
Street SystemCharles/St. Paul Street separates east and west Baltimore; Baltimore Street divides the city's north and south sections. Numbered streets run east and west. Except for Eutaw Street, most downtown streets are one way.
The city speed limit for most areas is 30 mph, or as posted. Rush hours are from about 7:30 to 9 a.m. and from about 4 to 6 p.m. Avoid driving during rush hours if possible. A right turn on red is permitted, unless otherwise posted.
ParkingParking on the street is controlled by meter. Many municipal metered parking lots are in and near downtown. Rates at the numerous commercial lots and garages average $3-$7 an hour.
Public TransportationBaltimore's public transportation consists of buses, a metro subway, light rail and MARC commuter trains. Buses cover most of the city while the trains connect downtown with many surrounding areas. The one-way fare for bus, metro subway and light rail is $1.80, with an additional 50c for express bus routes. Exact fare is required, and the fare box accepts only dollar bills and tokens. Bus and train schedules vary depending on the route and day of the week; some trains operate on weekends. MARC trains do not operate most holidays. A $4.20 unlimited-use day pass is good on the bus, subway and light rail systems. MARC train fares range from $5-$17 depending on the distance. Discounts are available for senior citizens, passengers with disabilities, children and regular commuters. The MTA Visitors Ride Guide provides information about the systems. For additional information, phone (410) 539-5000, (866) 743-3682 or TTY (410) 539-3497.
Free, energy-efficient Charm City Circulator buses travel four routes through downtown Baltimore. The Orange Route runs along east-west Lombard and Pratt streets between Little Italy and the Hollins Market. The Purple Route runs from Charles Village to the Penn Station MARC station south through Mount Vernon and downtown to Federal Hill. The Green Route covers the eastern side of the city, including Fell's Point, Johns Hopkins University and City Hall. The Banner Route connects the Inner Harbor with Fort McHenry. Buses operate Mon.-Thurs. 7 a.m.-8 p.m., Fri. 7 a.m.-midnight, Sat. 9 a.m.-midnight, Sun. 9-8. Phone (410) 350-0456 for additional information.
The Baltimore Metro subway system runs from downtown at Johns Hopkins Hospital northwest to Owings Mills Station at I-795 and Painters Mill Road with 14 intermediate stations. Free parking is available at some of the stations. The system operates Mon.-Fri. 5 a.m.-midnight and Sat.-Sun. and holidays 6 a.m.-midnight.
Light RailLink service runs between Hunt Valley and Glen Burnie, with spur lines serving Baltimore/Washington International Thurgood Marshall Airport and Penn Station. There are 33 intermediate stops, and parking is available at some of the stations. Trains operate Mon.-Fri. 5 a.m.-midnight, Sat. 6 a.m.-midnight and Sun. and holidays 11 a.m.-7 p.m.