Halifax NightlifeThe Pub Life
For the most part, the pub life is the nightlife in Halifax. If downing a pint or two while perched on a bar stool isn't your style, we have a few other ideas, including karaoke and a disco if you want to dance the night away. Any way you slice it, Halifax has a lot of fun things to do for those who love the nightlife.
A large concentration of pubs is conveniently located in downtown Halifax on and near the waterfront. One of the most favorite downtown watering holes is Durty Nelly's Irish Pub (1645 Argyle St.), an original Irish pub in the truest sense. Built in Ireland, the pub was dismantled and moved piece by piece in 2008 to Halifax, where it was reassembled. At roughly the halfway point between the harbor and the Halifax Citadel National Historic Site, it's a great place to recharge before or after hoofing it through the hilly waterfront district. Clap along to ceilidhs (traditional Gaelic folk dances) on Thursday nights or test your memory with trivia night on Mondays. Phone (902) 406-7640.
The Marquee Ballroom (2037 Gottingen St.) is where you'll want to go if you like live shows by alternative, punk and indie bands. In 2019, the Marquee welcomed The Dead South and Tokyo Police Club to its stage as well as popular Canadian acts. There also are themed dance nights, including That 90s Night and It Felt Like a Kiss, featuring Motown, Stax and soul.
When the weather warms up, head for the great outdoors, by which we mean downtown's open-air patios. In summer months, hanging out on a patio and sharing laughs and drinks is one of the most fun things to do with friends in Halifax. Enjoy warm breezes at Stubborn Goat Beer Garden (1599 Lower Water St.). It fronts Halifax Harbour, so you'll have amazing views; phone (902) 405-4554. Note: The beer garden is closed during cold weather, as are all outdoor patios.
Open year-round, the Old Triangle Irish Alehouse (5136 Prince St.) has live music every night, charges nothing to get in and has an outdoor patio that's open when the weather cooperates; phone (902) 492-4900.
Locals say that Stillwell Beer Garden (5688 Spring Garden Rd.) has the best beer selection in Halifax. Whether that's true or just close to true, it does get rave reviews for its craft beers. The bar also serves snacks made to complement the beer; phone (902) 478-4211.
More Evening Experiences
If pubs aren't your cup of tea (or glass of beer), try these options on for size.
Do you dig karaoke? If you fancy yourself a future Taylor Swift or a top contender for "The Voice" and like to sing at the top of your lungs, try out Bearly's House of Blues & Ribs (1269 Barrington St.) on Wednesday nights. There's also comedy from 8:30-10 p.m. on Wednesdays and a blues jam every Sunday night. Stick to this place for a variety of entertainment and you really can't go wrong; phone (902) 423-2526.
If you're on the prowl for something sweet, go ahead and indulge at The Middle Spoon Desserterie & Bar (1563 Barrington St.). Delectable desserts and handcrafted cocktails (for your friends who prefer something more grown-up) are on the menu. Settle into a comfy armchair and dig into scrumptious brownie pie or lemon pavlova, or opt for a sundae smothered with gummy bears, berries and hot fudge. Creatively named drinks like "Mom Jeans" and "Violet Fizz" are equally yummy. The desserterie opens at 4 p.m. and closes between 11 p.m. and 1 a.m., depending on the day; phone (902) 407-4002.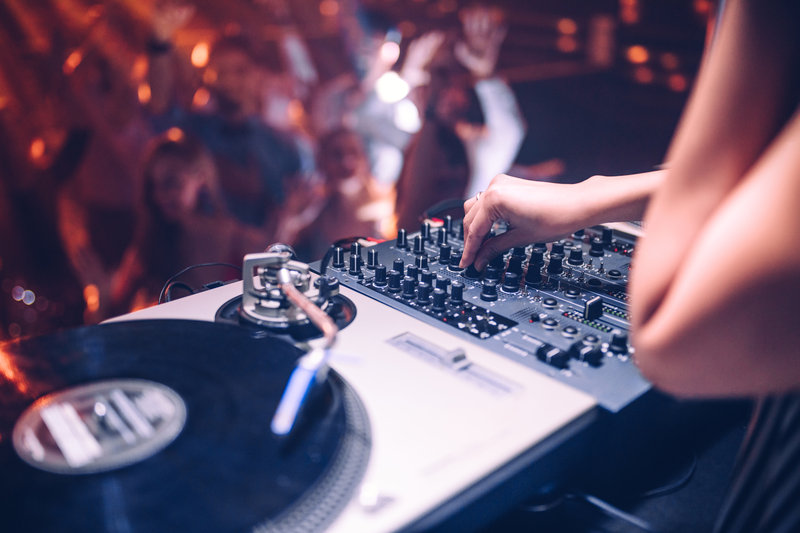 iStockphoto.com/bernardbodo
When you just have to get your groove on, boogie into Reflections Cabaret (5187 Salter St.) and dance until the cows come home (which is 4 a.m., incidentally). International deejays spin dance music in this LGBTQI-friendly club, open Thursday through Saturday. Also on the calendar are theme parties and drag shows; phone (902) 422-2957.