One Day in HalifaxAAA editors suggest these activities for a great short vacation experience.
Morning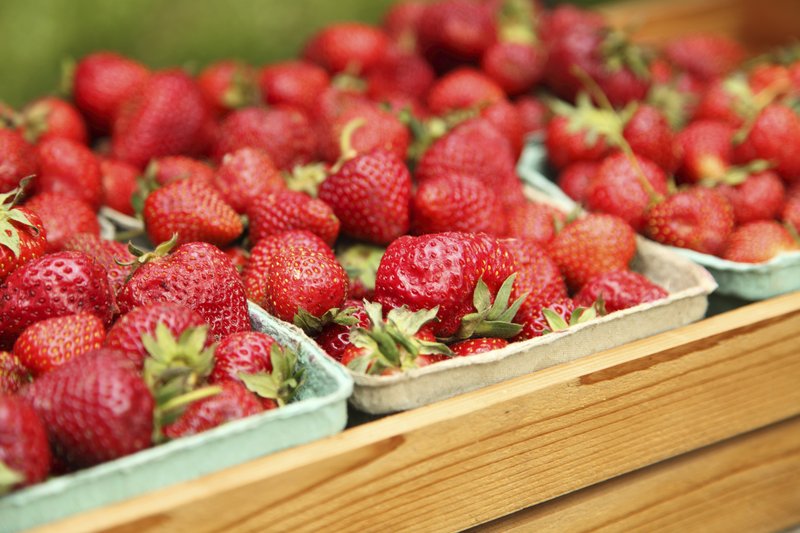 Rob Mattingley/iStockphoto.com
Start your day at Halifax Seaport Farmers' Market (1209 Marginal Rd.), created by a royal proclamation in 1750. Although it has changed locations and is now on the waterfront, the bustling market is a great place to eat, as it houses more vendors than you can count hawking locally grown fruits and vegetables, baked goodies, local wine and beer, and fresh meats and fish. If you're looking for out-of-the-ordinary souvenirs, pick up some pewter jewelry, sea-glass art or Mi'kmaq dream catchers. Grab some tea or coffee and a delectable fresh pastry to go, and head out to the boardwalk.
You'll find plenty of selfie opportunities as you stroll along the wooden boardwalk, one of the longest in North America. Pop into some of the galleries and shops along the way, or just window shop. Take a selfie in one of the orange hammocks placed by the city on the boardwalk, and when you see three oddly bent lamp posts (aka the drunken lamp posts) on South Battery Pier near Bishop's Landing, don't resist the urge to snap a pic for your Instagram.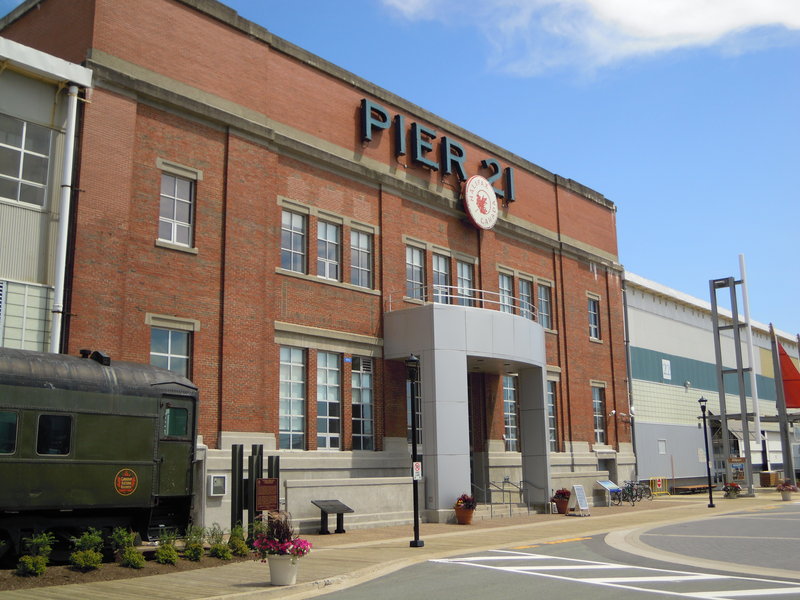 Wilimedia Commons / CC BY SA/Skeezix1000
Explore the Canadian Museum of Immigration at Pier 21 (1055 Marginal Rd.), where, from 1928 to 1971, 1.5 million immigrants entered to begin new lives as Canadians. Listen to compelling firsthand accounts of what it was like to travel across the Atlantic Ocean, check out the personal belongings and luggage of these newcomers, and wander through the train cars that they rode to their new homes in other parts of Canada.
Afternoon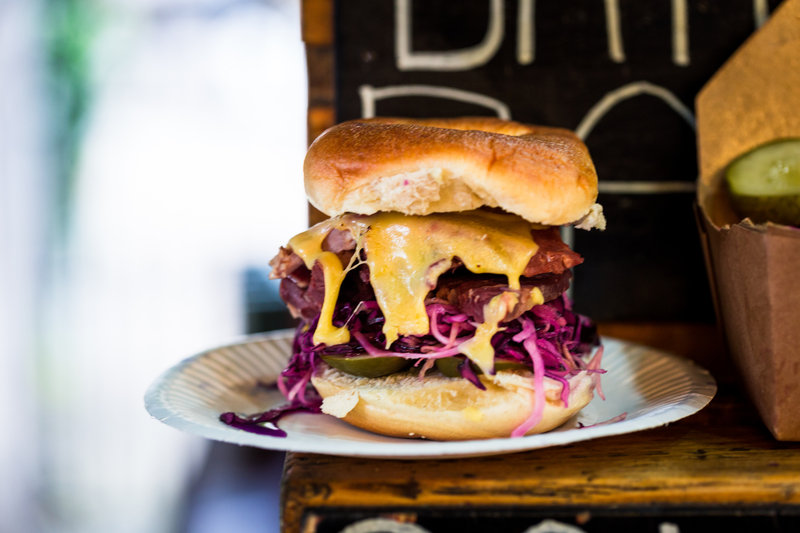 coldsnowstorm/iStockphoto.com
Break for lunch at The Stubborn Goat Gastropub (1579 Grafton St.), a nearby restaurant that's close to the waterfront. Its rustic yet comfy décor will make you feel right at home as you dig into delish dishes like woodstone oven-fired pizzas, tofu bao buns smothered with chili-mango aioli and Buffalo chicken mac and cheese.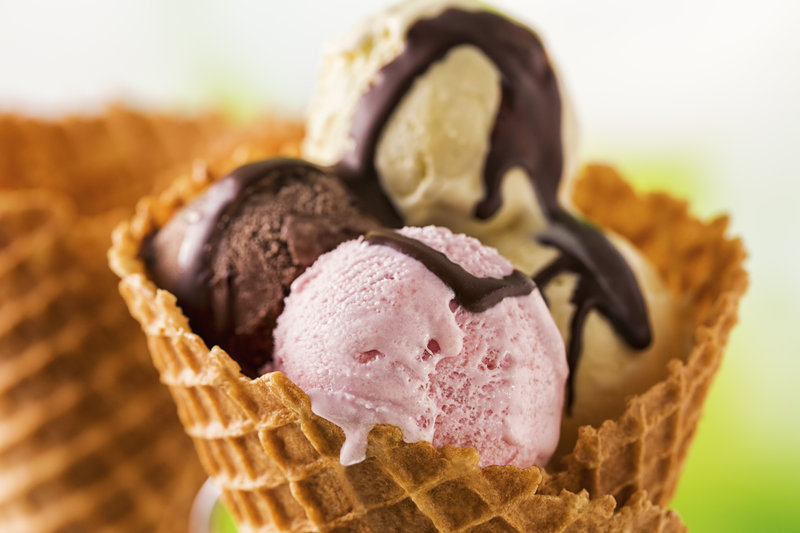 vGMVozd/iStockphoto.com
Indulge your sweet tooth with some hand-paddled ice cream at Sugah! (1479 Lower Water St.). Watch as locally grown fruits are mixed into your favorite flavor on a marble slab to create inventive combinations; try blueberries mixed into Belgian chocolate. Snap up some candy in flavors that are definitely not run-of-the-mill, like beer-and-pretzel brittle or dark chocolate bars with Nova Scotia sea salt.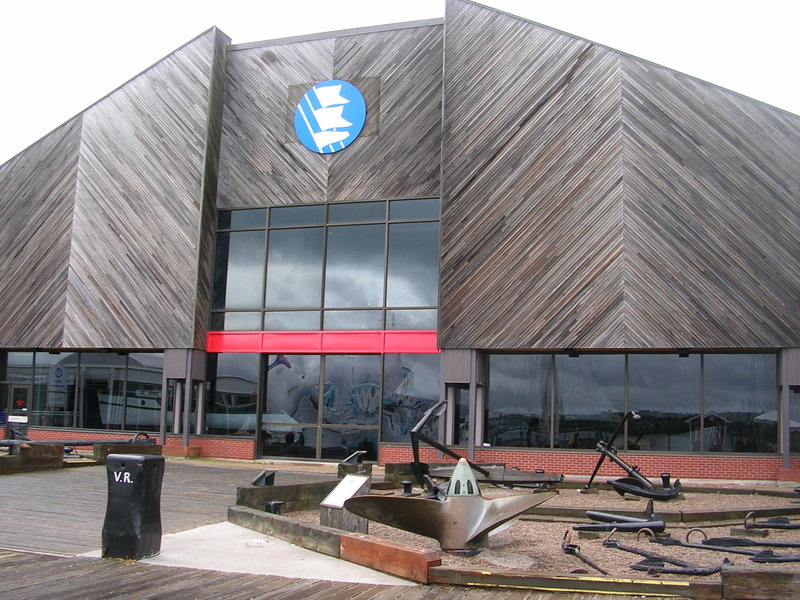 Courtesy of Wikimedia Commons
Immerse yourself in the province's fascinating marine history at the Maritime Museum of the Atlantic (1675 Lower Water St.). The RMS Titanic sank off the coast of Nova Scotia in 1912, and the museum houses a treasure trove of unusual pieces salvaged from the ill-fated ship, including first-class dinnerware, a mahogany cabinet from a first-class bathroom and a pair of leather shoes that belonged to a 19-month-old boy. Visitors can also see models of a lifeboat and a deck chair that had been used on the vessel.
Evening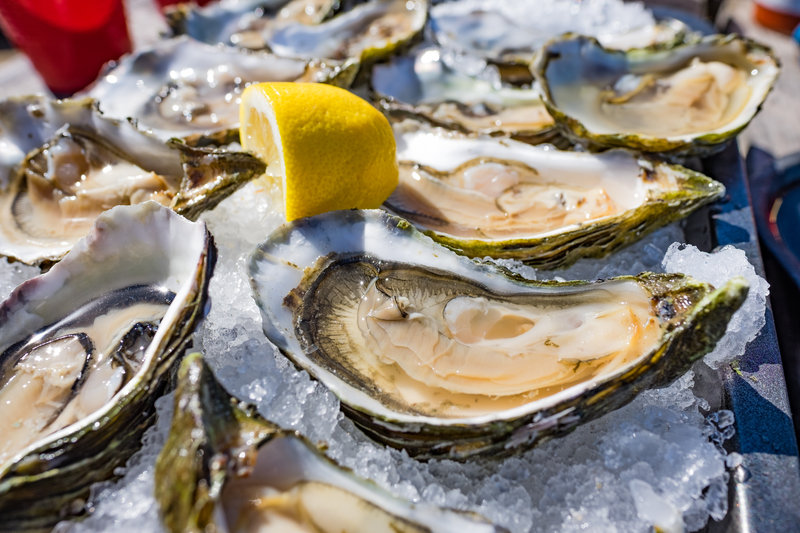 iStockphoto.com/Larry Zhou
Time for dinner! If you're wondering where to eat, grab a table at the Waterfront Warehouse Restaurant & Oyster House (1549 Lower Water St.) and dive into heaping plates of local seafood like Digby scallops, clams or lobster. Oyster lovers will be thrilled with the dozen or so varieties they can choose from, all plucked from local waters. Upside-down canoes, oars and ropy nets dangle from the ceiling, so if you like kitschy nautical décor, you've come to the right place.
If the night is still young and you want to sample nightlife Halifax-style, there are plenty of pubs and bars along and near the waterfront. If the weather's warm enough, many of them have patios so you can also enjoy the lovely weather, and some serve food into the wee hours if you're looking for a place to eat. The live music scene is hopping, and fans will easily find a spot to suit their tastes. Take a seat inside The Lower Deck Pub (1887 Upper Water St.) to catch live rock and folk bands, or head to The Old Triangle Irish Alehouse (5136 Prince St.) to see Celtic step dancing.