Montreal EventsIn addition to its many cultural and historic landmarks, this destination hosts a number of outstanding festivals and events that may coincide with your visit.
A hub on the international film festival circuit, Montréal welcomes a remarkable variety of programs each year. The granddaddy is the Montréal World Film Festival (Festival des Films du Monde de Montréal), a competition similar to those held at Cannes and Venice. Staged from late August to early September, the event occupies various theaters throughout the area. This competition, where more than 400 Canadian and foreign films are shown (many making their international debut), is a highlight of Montréal's cultural agenda. In addition to screenings in traditional theaters, films also can be seen on a giant outdoor screen.
Other significant festivals include the International Festival of Films on Art (Festival International du Film sur l'Art) in March; and the 3-week St-Ambroise Fringe Festival in June.
Premier sporting events include the 50-kilometre (31-mi.) Tour de l'Île de Montréal , which brings 25,000 cyclists to the city in early June; the July Valleyfield International Regatta , said to be the largest speedboat event in North America; and Canada's international tennis championships, the Rogers Cup (Coupe Rogers), in August.
The city's other events cover a broad spectrum. Each new year gets off to a frosty start with the ice sculptures and competitive winter sports of The Snow Festival (La Fête des Neiges) for four weekends beginning in mid-January. Grab your mittens and join the event's polar bear mascot Boule de Neige (Snowball) and his band of friends to celebrate winter with imaginative ice and snow sculptures, live performances, tube slides and ice slides, curling, ice-skating and dog sleds.
The Montréal High Lights Festival (Festival Montréal en Lumière), which lasts from mid-February to early March, calls itself "three festivals in one." The Performing Arts part of the triad stages music, dance and theater events; Illuminart features interactive art displays downtown and light projection and video mapping effects on buildings; and the Fine Dining program brings together some of the finest international chefs and wine producers and the chefs from Montréal's best restaurants.
With the approach of summer, festivals begin to proliferate. Cycling pedals to the front for 8 days from late May into early June during Go Bike Montreal Festival (Festival Go vélo Montréal). Events include The Metropolitan Challenge, a choice of routes through Montréal's scenic countryside; the self-explanatory Bike-to-Work; Un Tour la Nuit, an easy night outing ending in an evening soiree; and the grand finale, the festive Tour de l'Île, when cyclists claim sole ownership of Montréal's streets.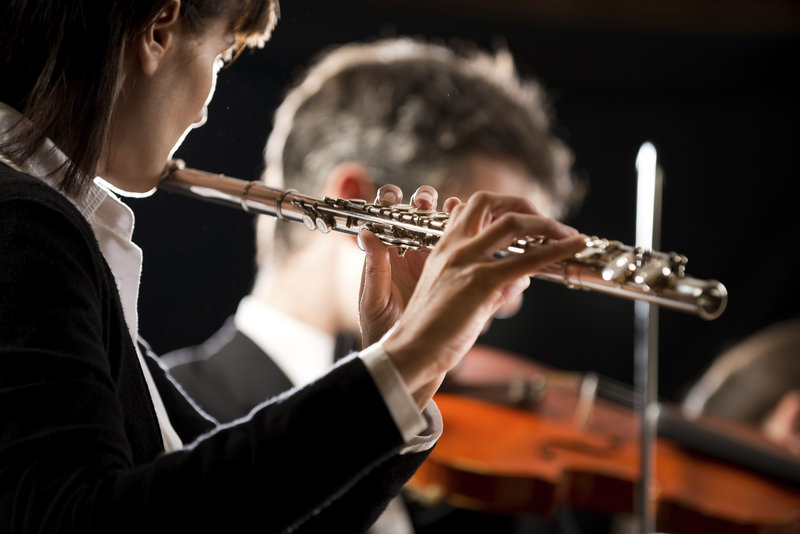 AAA/iStockphoto.com
The Montréal International Music Competition (Concours Musical International de Montréal), held at the Place des Arts, begins in late May and runs into the first week of June. Each year, the competition focuses on strings, piano or voice categories. The Montréal Chamber Music Festival (Festival Musique de chambre Montréal) fills the city with the sound of music for 2 weeks in June. A jazz series adds a different note to the melodies created by renowned classical chamber music ensembles. Concerts scheduled throughout the festival present traditional works of Beethoven, Brahms and Mozart as well as the upbeat, improvisational rhythms of jazz.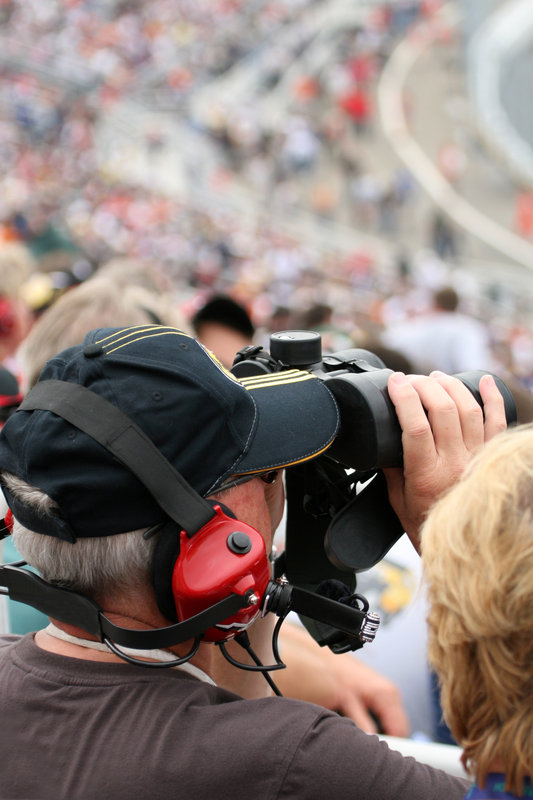 iStockphoto.com/Onfokus
Bring your sunscreen and earplugs and join the crowds heading to the Gilles-Villeneuve Circuit on Île Notre-Dame in early June for Formula 1 racing at its best. The Canadian Grand Prix (Grand Prix du Canada) is preceded by a week of race-related festivities, exhibits and shows.
If you speak French (or even if you don't), one of Montréal's top events offers a great opportunity to experience Montréal's francophone culture. For 11 days in June, Francos of Montréal provides a lineup of shows celebrating French music and songs from around the world. The performances can be enjoyed both in concert halls and on the streets of downtown Montréal.
The St-Jean-Baptiste Celebration on June 24 is an official holiday honoring the patron saint of French Canadians. Bonfires, fireworks, dancing and music are among the day's events and activities.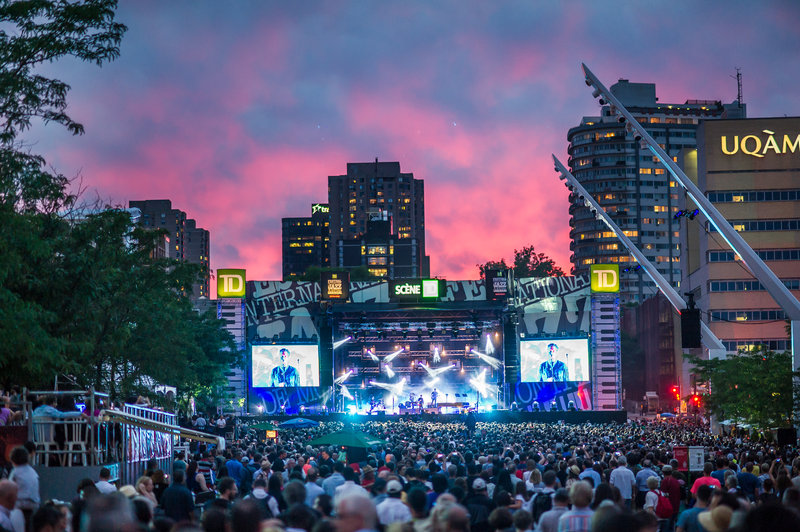 AAA/Benoit Rousseau
Over the years such luminaries as Count Basie, Miles Davis, Ella Fitzgerald and Wynton Marsalis have wowed the crowds at the Festival International de Jazz de Montréal , held in late June to early July. Though tickets to some of the roughly 500 events can be pricey, more than 350 concerts are free, with outdoor sound stages set up in downtown Montréal.
The Just for Laughs Festival (Festival Just pour rire) is a program of comedy acts from around the world. With both indoor and outdoor venues, the event is a fixture on Montréal's calendar from mid- to late July. Performers are both established comedians and newcomers. Many acts perform for free in the Latin Quarter on rue St-Denis; admission is charged for others taking place in theatres, including the gala show at the St. Denis Theatre. Some acts are in French and some are presented in English.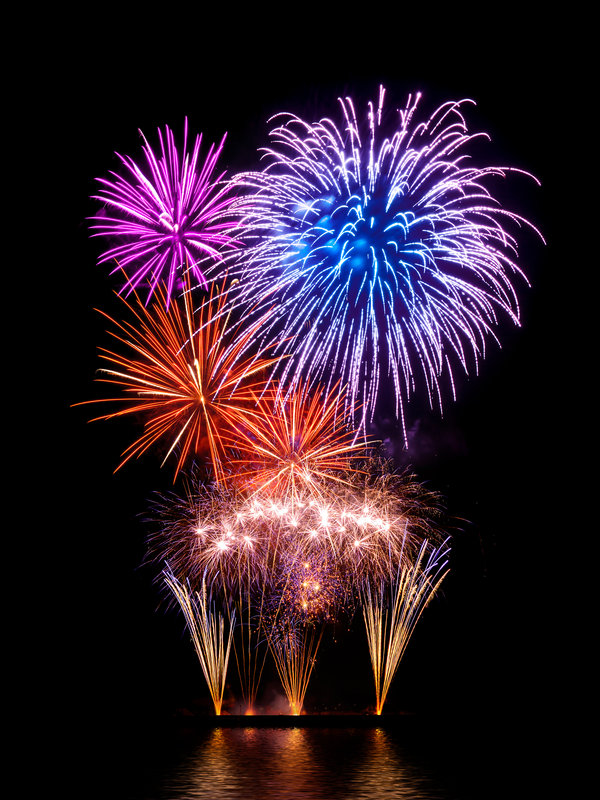 iStockphoto.com/Smileus
The skies explode with pyrotechnical masterpieces during the Montréal International Fireworks Competition (L'International des Feux Loto-Québec), held in July, as countries from around the world vie for supremacy in their art. More than 2 million enthusiasts each year look forward to the event, held at La Ronde, the amusement park on Île Ste-Hélène. The park provides an ideal backdrop for the 30-minute, perfectly synchronized pyromusical presentations. The winners receive coveted Jupiter trophies, named after the Roman god of light and the sky.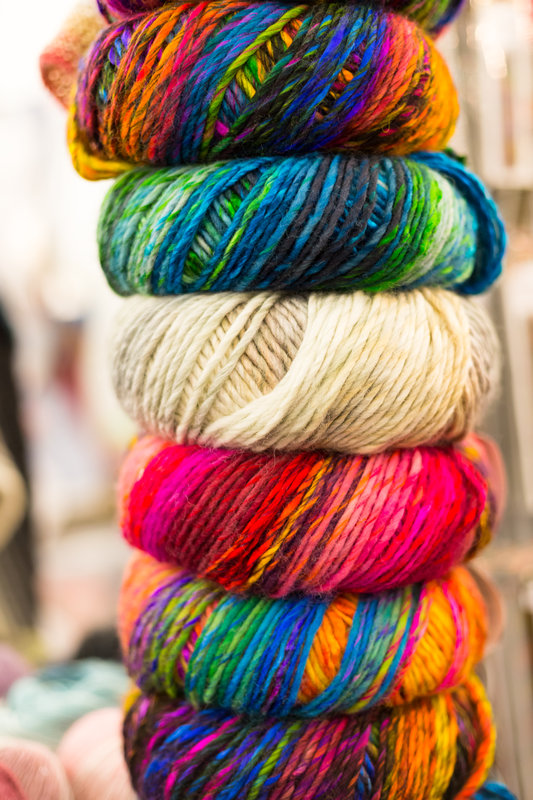 iStockphoto.com/w-ings
Finally, December ushers in scores of Christmas festivities as well as the Québec Handicraft Show (Salon des métiers d'arts du Québec), during which more than 325 artisans sell one-of-a-kind wares at Place Bonaventure.
See all the AAA recommended events for this destination.