Montreal Performing Arts With its distinctly European tastes and modern air, Montréal would seem to be a hotbed of innovative performing arts. But the cultural scene here actually is relatively new. It wasn't until the 1960s that theater, cinema and dance hit the city with full force. Today there are many things to do for those who enjoy the performing arts. French-language productions are presented at about 20 theaters around town, and the city is hailed within the province for its provocative avant-garde cinema. The city's cultural heart, a 1-square-kilometre area known as the Quartier des Spectacles, is home to more than 80 cultural venues, including the Place des Arts cultural complex, 175 rue Ste-Catherine Ouest, and Édifice 2-22, a contemporary exhibition hall, which also contains the city's cultural information center La Vitrine, at boul. St-Laurent and rue Ste-Catherine Est, the artistic neighborhood's epicenter. Connecting theaters, art galleries and other cultural attractions is the Luminous Pathway, which consists of a sidewalk light trail of red dots and stunning architectural lighting, illuminated installations and video projections.
Dance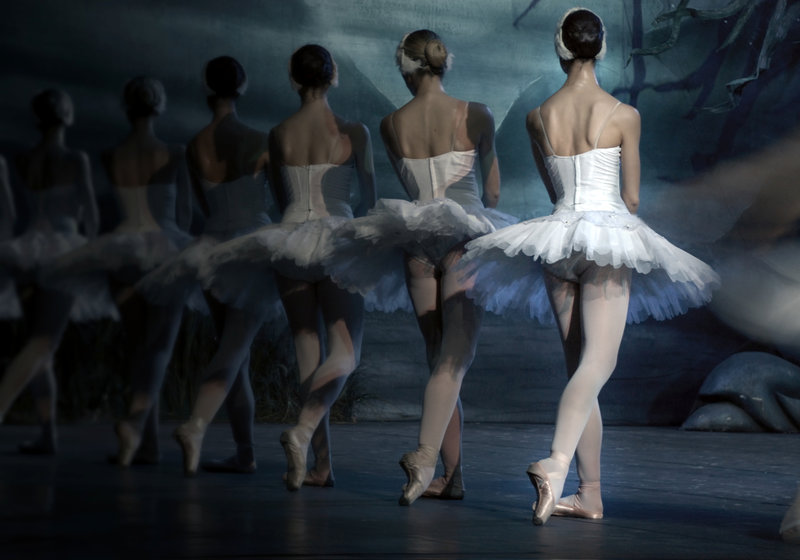 tunart/iStockphoto.com
The Grand Canadian Ballet of Montréal (Les Grands Ballets Canadiens de Montréal), performing both classical and modern repertory at Place des Arts, has attracted enthusiastic audiences for 60 years. The troupe has toured internationally and has featured the works of many new Canadian composers and choreographers. Its December production of "The Nutcracker" is a big seasonal event in Montréal; phone (514) 842-2112 or (866) 842-2112 for the box office.
FilmMontréal is host to many film festivals. Cinéma du Parc, 3575 av. du Parc in the Galeries du Parc mall, is an independent theater that shows a combination of first releases, alternative and cult films presented in English or with English subtitles; phone (514) 849-0269.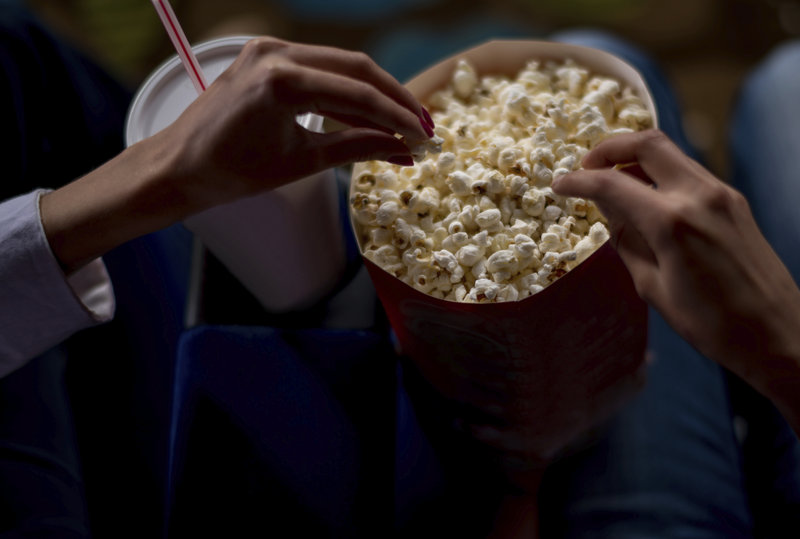 andresr/iStockphoto.com
The city's mainstream multiplex movie theaters include Cinema Banque Scotia Montréal (977 rue Ste-Catherine Ouest), (514) 842-0549, and Cineplex Odeon Quartier Latin (350 rue Emery), (514) 866-0111.
MusicThe world-renowned Montréal Symphony Orchestra (Orchestre symphonique de Montréal) performs during its regular season at the Montréal Symphony House (Maison symphonique de Montréal), 1600 rue St-Urbain at Place des Arts; phone (514) 842-9951 or (888) 842-9951. If you're looking for free things to do, attend one of the free summer Concerts in the Parks. Performances are also held at the Notre-Dame Basilica of Montréal (Basilique Notre-Dame du Montréal) on rue Notre-Dame. Concerts usually begin between 6:30 p.m. and 8 p.m.; phone (514) 842-2925 or (866) 842-2925.
At the Montréal Museum of Fine Arts (Musée des beaux-arts de Montréal) at 1339 rue Sherbrooke Ouest, musical performances by ensembles and solo artists take place regularly at the Bourgie Hall, housed in an 1894 church; phone (514) 285-2000, ext. 4, or (800) 899-6873.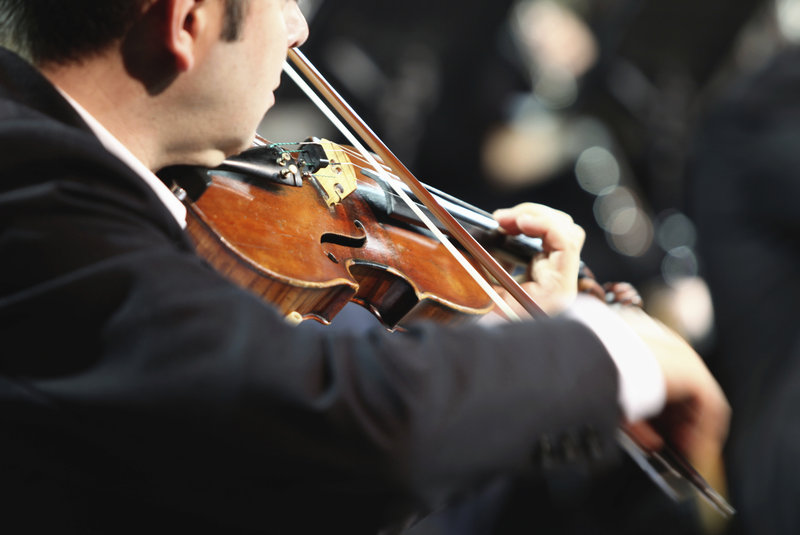 choja/iStockphoto.com
The Metropolitan Orchestra (Orchestre Métropolitain) promotes classical music while preparing new generations of musicians. The orchestra's regular season performances are at the Maison symphonique de Montréal in Place des Arts; phone (514) 842-2112 or (866) 842-2112 for the box office.
Operated year-round by the Montréal International Jazz Festival (Festival International de Jazz de Montréal), state-of-the-art concert venue L'Astral, 305 rue Ste-Catherine Ouest at the multifaceted Rio Tinto Alcan Festival House (Maison du Festival Rio Tinto Alcan), boasts intimate cabaret-style seating as well as standing room for 600 music lovers; phone (514) 288-8882.
OperaFounded in 1980, the Opera of Montréal (L'Opéra de Montréal) is a young assemblage that stages five productions, both traditional and lesser-known, annually at Place des Arts. All operas are presented with English and French subtitles. The company's season runs from September through June; phone the box office at (514) 985-2222 or (877) 385-2222.
TheaterMontréal's most extraordinary and popular theatrical event is perhaps Cirque du Soleil (the name means "Circus of the Sun"). The modern, extravagant affair, which was founded in the city in 1984, is a circus without animals. The performers' kaleidoscopic shows—which include a mix of theatrical gymnastics, vertical pole-walking, music and fantastic special effects—captivate audiences of all ages. Having already achieved cult status on its American tours, the troupe stunned European audiences during its debut visit in 1996 and now has multiple resident and touring shows around the world. Although its headquarters, creation studio and International Circus School are in Montréal, it has no permanent show in its home city, but every so often the distinctive striped big top is erected at the Old Port to showcase a new production; phone (514) 722-2324 for performance dates and admission costs. Also on the Cité des Arts du Cirque site, in the Saint-Michel neighborhood, TOHU is an intimate performance venue offering a chance to enjoy the same type of circus arts on a smaller scale and is a fun place to go with kids; phone (514) 376-8648 or (888) 376-8648.
The Old Stock Exchange building at 453 rue St-François-Xavier now is home to the Centaur Theatre, (514) 288-3161, Montréal's primary venue for English-language drama and musicals. Centaur's seven-play lineup has included contemporary Canadian dramas and Broadway hits. The Dora Wasserman Yiddish Theater, founded in 1958, stages two plays a year in Yiddish. Each runs for 4 weeks or longer, usually in June and November, at the Segal Centre for Performing Arts (5170 ch. de la Côte-Ste-Catherine), which presents theatrical and musical performances; phone (514) 739-2301 for general information or (514) 739-7944 for the box office.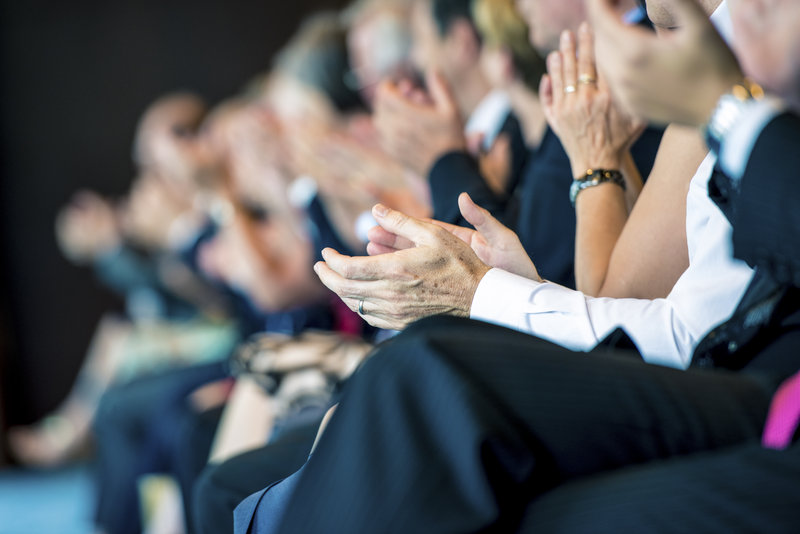 AAA/iStockphoto.com
At least 10 major French theater companies in the city stage productions stretching from classics to farce. Théâtre de Quat'Sous, 100 av. des Pins Est, (514) 845-7277; Théâtre du Nouveau Monde, 84 rue Ste-Catherine Ouest, (514) 866-8668; and Théâtre d'Aujourd'hui, 3900 rue St-Denis, (514) 282-7516 offer eclectic French fare from September through May. Théâtre du Rideau Vert, 4664 rue St-Denis, unveils mostly French classics and modern works by Québec playwrights year-round; phone (514) 844-1793. The Théâtre Jean-Duceppe, at 175 rue Ste-Catherine Ouest in the Place des Arts, presents contemporary works examining society and mores from September to mid-May; phone (514) 842-2112 or (866) 842-2112.
Open-air theater draws crowds during the summer to Lafontaine Park and Île Ste-Hélène. The Repercussion Theatre puts on Shakespearean productions at various Montréal parks in July and August; phone (514) 931-2644.