In DepthNote: For current information about safety/security issues in Puerto Vallarta, refer to the U.S. State Department website (travel.state.gov).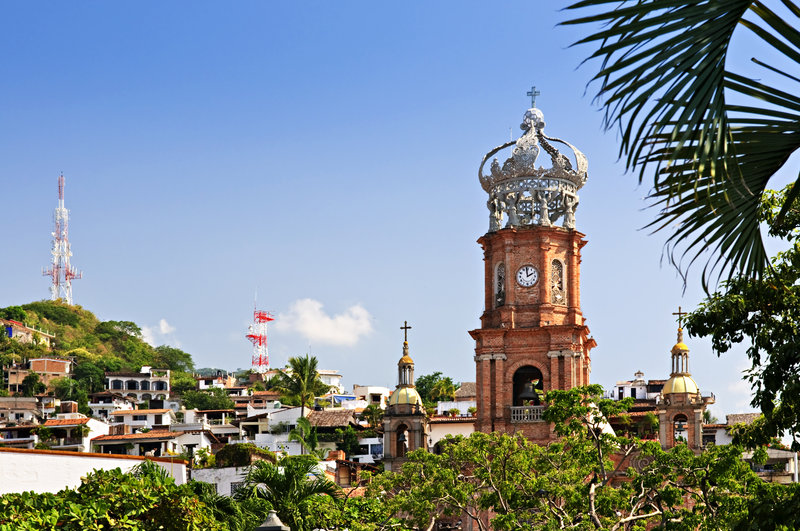 Elenathewise/iStockphoto.com
Adventurous travelers began visiting Puerto Vallarta during the 1940s and '50s, but it took a Hollywood director and a scandalous romance to put Vallarta on the mass tourism radar. Elizabeth Taylor came to Puerto Vallarta in 1963 to be near Richard Burton, who was on location filming John Huston's "The Night of the Iguana," as the two were having a highly publicized extramarital affair. Photographers followed their every move, and Puerto Vallarta instantly became world famous.
Along cobblestone streets you'll find the usual line-up of gringo-friendly businesses, from casual Mexican restaurants and hip clothing boutiques to American chain stores and party-til-dawn nightclubs. But Vallarta (as the locals call it) also has an artistic bent. Surrealistic sculptures dot the bustling beachfront malecón (boardwalk), a prime destination for sunset strolls.
One-of-a-kind art galleries and shops fill the compact downtown area. Souvenir stalls line shady Isla Río Cuale, a long, slender islet in the middle of the Río Cuale, the river that bisects the downtown area on its journey from mountains to sea.
The Marina Vallarta complex sits just north of the Hotel Zone. Here, discount chains like Costco and Walmart serve an ever-growing population of Mexican transplants and expatriates from el norte. Yet somehow such name-brand consumerism doesn't overshadow Vallarta's prevailing Old Mexico charm.
As for when to visit Puerto Vallarta, the weather is balmy year-round, but it's nicest from mid-December through mid-April. This is also the time to see migrating humpback whales that swim down from the frigid Arctic to the warm Pacific waters. Book your travel reservations several months in advance to guarantee cheap airline flights if you intend to visit during the winter high tourist season.
Vallarta is very casual; most visitors wear shorts and T-shirts. Slacks or nice jeans for men and summer-type dresses for women are appropriate for more upscale restaurants and some nightclubs. A sweater comes in handy for winter evenings; effective sunscreen is a must all year.
Pack a hat and bring along an effective insect repellent, as mosquitoes can be a nuisance at any time of year. A formula containing at least 40 percent DEET will usually do the trick. If you arrive without bug spray, Autan Classic is a widely available Mexican brand.