Victoria Sightseeing
Boat Tours
Sightseers using Victoria as a base for their vacation can explore the Gulf Islands and Vancouver by ferry from Swartz Bay, north of Victoria via Hwy. 17; for schedule and toll phone BC Ferries at (250) 386-3431 or (888) 223-3779.
Opportunities for whale watching are offered by several boating companies, the oldest of which is Orca Spirit, 146 Kingston St.; phone (250) 800-3747 or (877) 815-7255. A whale-watching trip is a great option for group travel and one of the fun things to do with friends in Victoria.
Bus and Carriage Tours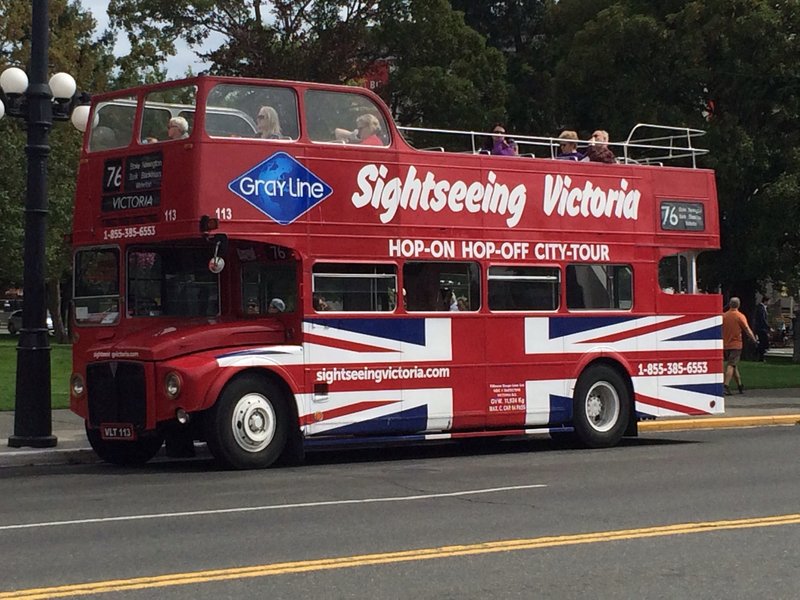 AAA/Inspector 557
Guided tours of the city in red double-decker buses from London enhance Victoria's British atmosphere. Many of these tour operators are found along Belleville and Menzies streets by the harbor. Gray Line, 4196 Glanford Ave., (250) 385-6553 or (855) 385-6553, conducts bus tours, including a hop-on, hop-off service; tickets can be purchased at a kiosk at 721 Government St.
Narrated horse-drawn carriage tours of the city are offered by several companies, including Tally Ho Carriage Tours , phone (250) 514-9257, and Victoria Carriage Tours , phone (250) 383-2207 or (877) 663-2207. All tours leave from the corner of Belleville and Menzies streets.
Driving Tours
The Visitor Centre has information about things to do and such scenic routes as Marine Drive along the shoreline, a trip to Sooke Harbour on the west coast and the Malahat Drive, which runs along the east coast and reaches an elevation of 381 metres (1,250 ft.). The trip to Butchart Gardens is one of the most popular drives, following Hwy. 17 and Hwy. 17A through the rural communities and pastoral valleys of the Saanich Peninsula.
Walking Tours
Victoria is the perfect size for visitors keen on walking. A favorite thoroughfare of strollers and shoppers is Government Street, graced by banners and five-globe Victorian lampposts supporting baskets of geraniums and petunias. Stop in at the Visitor Centre for details and destination information, or contact your local AAA travel agency for help with vacation packages and travel tips.