Shopping in Washington, D.C.The nation's capital overflows with souvenir opportunities. For an "official" vacation keepsake from the Executive Mansion stop at the gift shop in the White House Visitor Center (M: Federal Triangle), at 1450 Pennsylvania Ave. Another place to purchase official souvenirs is the White House Historical Association, located at 740 Jackson Pl. N.W. (in one of the handsome town houses that border Lafayette Park).
A common sight along Constitution Avenue and other locations near the National Mall are the souvenir vendor trucks selling toys, trinkets and stuffed animals and festooned with D.C.-themed T-shirts and hats. Food trucks cater to sightseers on the go with hot dogs, soft pretzels, popcorn, pizza slices, ice cream and soft drinks in case you're wondering where to eat.
Gift shops in the Smithsonian museums and the West and East buildings at the National Gallery of Art are popular things to do in Washington, D.C., as they offer all sorts of quality merchandise, from framed reproductions of famous paintings to lovely note cards. Thumb through books about historic expeditions and famous artists, appraise jewelry from around the world, or delight kids with toy dinosaurs and cuddly "Teddy" Roosevelt commemorative teddy bears.
Away from the National Mall
Hiding amid the usual retail chain suspects in the Penn Quarter district (M: Gallery Place-Chinatown)—Aveda and Urban Outfitters—are some cool specialty stores and fun local restaurants. Peruvian Connection (950 F St. N.W.) has alpaca sweaters and leather jackets, while Mia Gemma (933 F St. N.W.) specializes in handmade jewelry. Then take a peek at the rock 'n roll merchandise in the Hard Rock Cafe, E and 10th streets N.W.
Items in the gift shop at the National Building Museum, on F Street between 4th and 5th streets N.W. (M: Judiciary Square), include architecture and design books as well as fun stuff like robot salt and pepper shakers. At the National Portrait Gallery, 8th and F streets N.W. (M: Gallery Place-Chinatown), you can purchase matted prints of well-known artworks and china modeled after pieces in the White House.
Top-secret souvenirs at the International Spy Museum (700 L'Enfant Plaza S.W.) include a document-scanning pen, mirrored rearview sunglasses, fake moustache kits and "pigeon poop" candy.
Souvenir kiosks and a range of casual eateries are located in the soaring Main Hall at Union Station, just off Massachusetts Avenue N.W. on Capitol Hill (M: Union Station). The East Hall Gallery has a couple of shops offering art and gifts. There's also a two-level mall that has chains like Ann Taylor, H&M, L'Occitane, Swarovski, Uniqlo and Victoria's Secret, plus a food court on the lower level.
Foodies flock to Union Market (1309 5th St. N.E.) to buy everything from fresh produce to handcrafted items from a pop-up store. In the evenings it's one of the most fun things to do with friends; tables fill with people enjoying frosty libations or treats from one of the food places.
Explore the Suburbs
Chevy Chase straddles the D.C./Montgomery County border and is one of metropolitan Washington's most exclusive addresses. Chevy Chase Pavilion, situated above the Friendship Heights Metro station on Wisconsin Avenue, offers J. Crew and other mall-oriented stores. Directly across Wisconsin Avenue is four-level Mazza Gallerie, anchored by fashionable Neiman Marcus and Saks Fifth Avenue Men's Store are here as well.
Travel a bit farther up Wisconsin Avenue to find The Collection at Chevy Chase (M: Friendship Heights), a gaggle of high-end boutiques like DePandi and Tiffany & Co.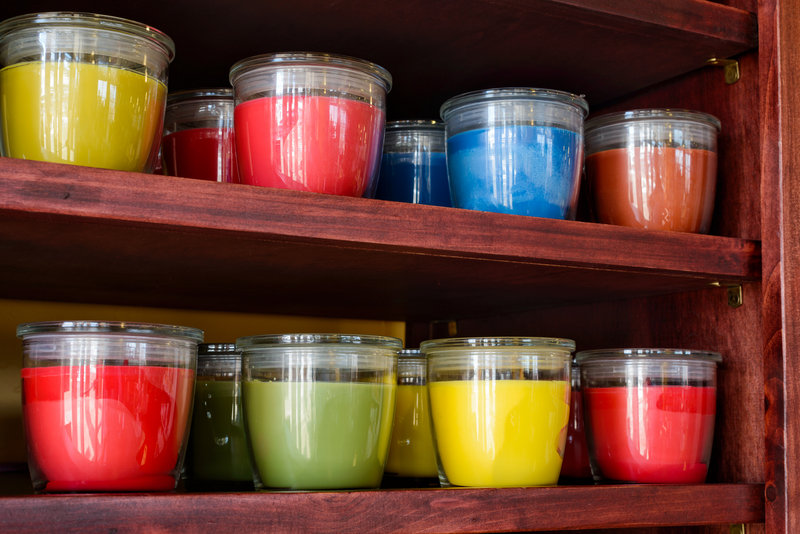 iStockphoto.com/Adventure_Photo
A huge Bloomingdale's anchors another swanky Chevy Chase shopping destination, The Shops at Wisconsin Place (M: Friendship Heights). Here you'll find Cole Haan, Eileen Fisher, Sephora and Tabandeh, among other stores. Head to Marshall's (5333 Wisconsin Ave. N.W.) for big savings on men's and women's designer threads, shoes, handbags and accessories.
The City's Trendy Shopping District
Crowds, traffic congestion, a severe parking shortage and the absence of a convenient Metro station (the closest stop is Foggy Bottom-GWU on the Orange/Blue Line) don't keep shoppers from making the trip to Georgetown . The Banana Republic at the intersection of M Street and Wisconsin Avenue N.W. is as good a place as any to start.
Both Wisconsin and M are lined with stores and boutiques. Impeccable British tailoring is a hallmark of the high-end sportswear at Rag & Bone (3067 M St. N.W.).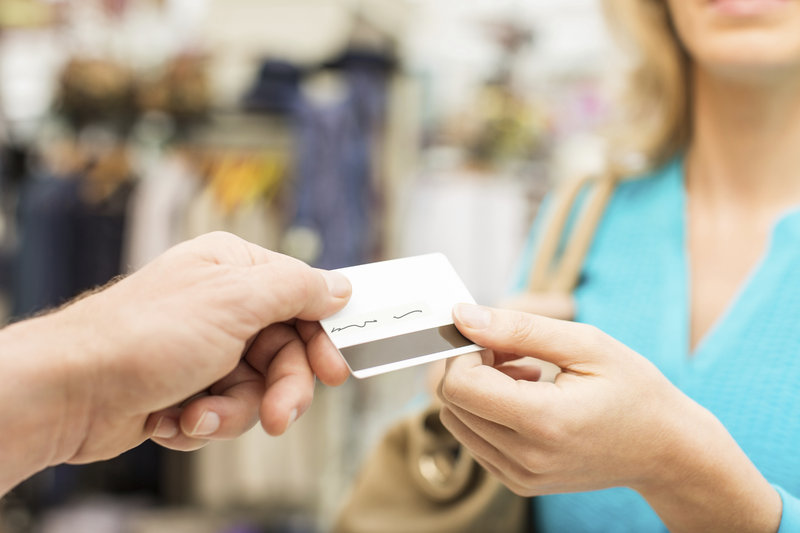 iStockphoto.com/londoneye
The two-story designer showroom at Hu's Wear (2906 M St. N.W.) offers edgy couture from designers like Alexander McQueen. At A Mano (1677 Wisconsin Ave. N.W.), the whimsically painted tableware, fruit basket centerpieces and imported French stone fountains are like stepping into a European country garden. Along lower Wisconsin Avenue are reliable retailers like Ralph Lauren and Abercrombie & Fitch.
Upscale resale shop Inga's Once is Not Enough (4830 MacArthur Blvd. N.W.) has quality couture frocks and accessories by brands like Chanel, Gucci and Prada.
Georgetown Park, 3222 M St. N.W. adjacent to the Chesapeake and Ohio Canal, was once a major indoor mall, but in recent years has changed dramatically into a mixed-use development. It now contains a handful of chain retailers like Forever 21, T.J. Maxx, Anthropologie and J. Crew.
Northwest Neighborhoods
Connecticut Avenue N.W. in the vicinity of Dupont Circle (M: Dupont Circle) is lined with classic retailers (Brooks Brothers, Gap), as well as boutiques like Betsy Fisher. Second Story Books & Antiques (2000 P St. N.W.) offers more eclectic shopping; think vintage books, movies and music.
Kramerbooks & Afterwords Café (1517 Connecticut Ave. N.W.) is not only a longtime D.C. hangout but one of the few bookstores where the aroma of sizzling burgers greets you when you walk in the door, courtesy of the sit-down restaurant at the back. There's also a bar where you can relax at a small table and peruse your literary purchases; phone (202) 387-1400.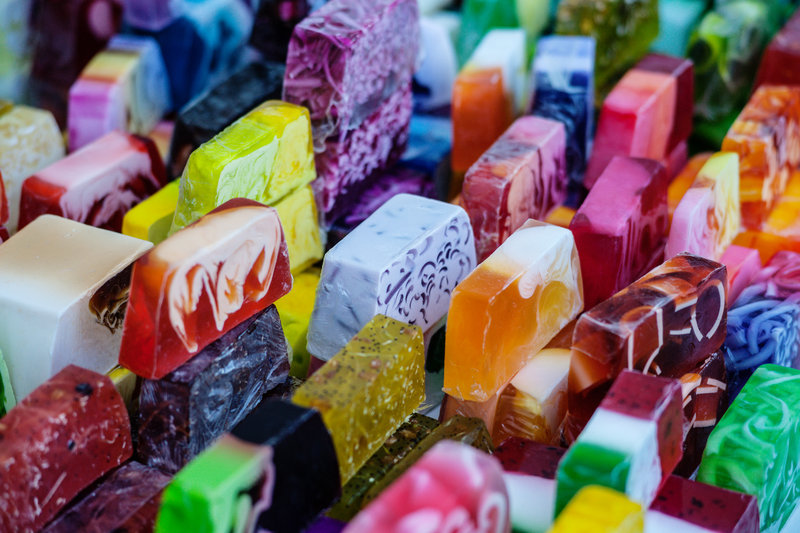 iStockphoto.com/bbstudio_aad
Adams Morgan (M: Woodley Park-Zoo/Adams Morgan) is well known for its places to eat, bars and nocturnal carousing masses, but it also has shops selling funky knickknacks, home decor, hookahs, and Caribbean- and African-inspired clothing. Many of them are on 18th Street N.W. between Florida Avenue and Columbia Road. The "architectural antiques" at The Brass Knob (2311 18th St. N.W.) include garden ornaments, stained glass and Gothic-style hanging lanterns.
The U Street Corridor (M: U Street/African-Amer Civil War Memorial/Cardozo), along U Street N.W. from Florida Avenue east to 13th Street, is another hot nightlife area that's also a good place to investigate offbeat shops occupying refurbished row houses. GoodWood (1428 U St. N.W.) has pricey antiques in a mishmash of styles.
Travel to Virginia
Two worthy shopping destinations are a short hop from the District line. Just across the Potomac in Arlington, Va., is Fashion Centre at Pentagon City (M: Pentagon City), where a spectacular glass atrium encloses some 170 stores on four levels. In addition to anchors Macy's and Nordstrom, you'll find Armani Exchange, Hugo Boss and many others.
Just south of D.C., Old Town Alexandria is ideal for window shopping. From the King Street Metro station, hop on a DASH city bus to get around town (fare $1.75), or take the free King Street Trolley east toward the Potomac River waterfront. There are trolley stops every two to three blocks; get off at the last one to browse the paintings, handcrafted jewelry and ceramics at the Torpedo Factory Art Center and meet the artists responsible for these lovely wares.
Walk along King Street's brick-paved sidewalks, where Old Glory flaps in the breeze above galleries crammed with antiques, boutiques with an international selection of merchandise and stores featuring high-end housewares. Storefront windows are framed by colorful flower boxes and wooden shutters; inside Old Town shops you'll find everything from whimsical stationery and unusual trinkets to patriotic T-shirts and hand-woven Tibetan rugs.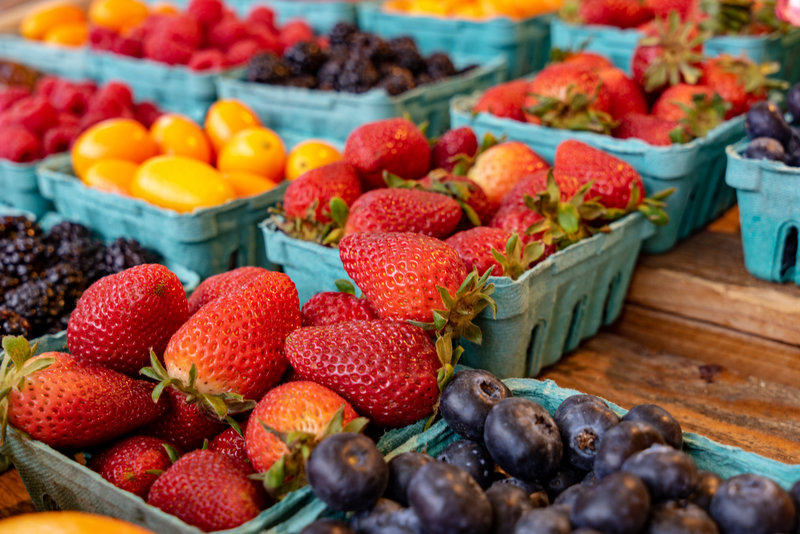 iStockphoto.com/MarkHatfield
On Saturday mornings year-round from 7 until noon the Old Town Farmers Market sets up at Market Square, 301 King St. This busy plaza next to City Hall, the steeple-topped brick edifice on King Street between Fairfax and Royal streets, is the site of one of the nation's oldest continuously operating farmers markets (George Washington sent Mount Vernon-grown produce here to be sold). Reconnect with Alexandria's past while browsing for local products or specialty items like hand-made cutting boards.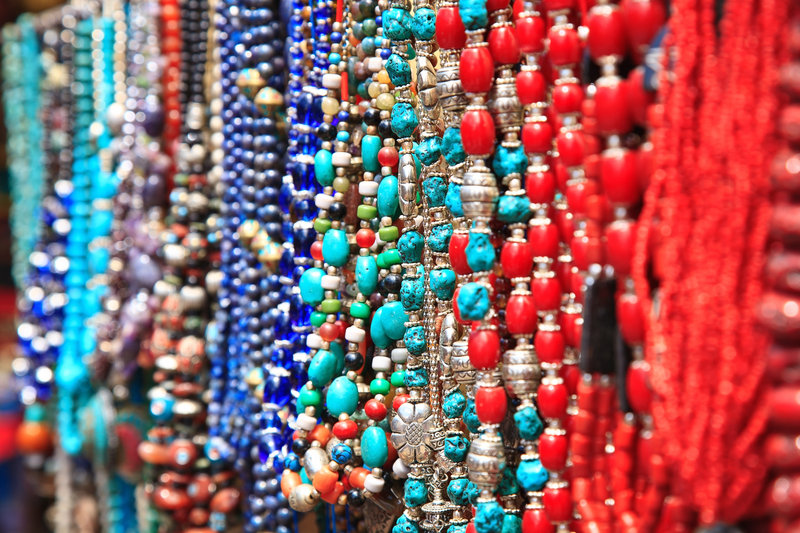 iStockphoto.com/DrRave
For a day of outlet shopping make the trek to Potomac Mills, 25 miles south of Washington just off I-95 (exit 156/Potomac Mills), about a 45-minute drive (depending on traffic). This huge mall, which draws busloads of D.C.-area shoppers and regional bargain hunters from as far away as Pennsylvania, bills itself Virginia's biggest tourist destination. Snatch up bargains at Saks Fifth Avenue—OFF 5TH, Nordstrom Rack and the Banana Republic Factory Store.