Washington, D.C., Events
In addition to its many cultural and historic landmarks, this destination hosts a number of outstanding festivals and events that may coincide with your visit. With so many fun things to do, you'll never have to wake up wondering what to do today.
Hardly a week goes by without the nation's capital throwing a festival or observing a commemorative anniversary. The calendar commences with the Washington Winter Show in early January. More than 40 vendors exhibit antiques and decorative arts at The Katzen Arts Center, 4400 Massachusetts Ave., N.W. on the campus of American University. The closest Metro station is Tenleytown-AU (Red Line); free shuttle service is available to the campus.
In mid-January Martin Luther King, Jr. Day is celebrated throughout the metropolitan area. It's followed by the Chinese New Year Parade and Festival , which takes place between late January and mid-February; the exact days depend on the lunar calendar. The celebration in Chinatown includes a parade, the Dragon Dance and live music.
Presidents and St. Patrick's Day
Abraham Lincoln's Birthday on February 12 is commemorated at the Lincoln Memorial with a wreath ceremony and a reading of the Gettysburg Address. Also in February, George Washington's Birthday festivities are held at Mount Vernon and various locations in Alexandria, Va.
Although the Festival of St. Patrick takes up the entire month of March, the real celebration falls on the Sunday before March 17, when The Nation's St. Patrick's Day Parade marches down Constitution Avenue N.W. Local pubs sponsor parade parties, and the Grand Marshal often has a Washington connection (past marshals have included former Redskin John Riggins and political satirist Mark Russell).
In late March, the frequently gusty breezes of early spring are ideal for flying a kite. The Blossom Kite Festival is held on the grassy expanse of the Washington Monument grounds. Kite enthusiasts from around the world come to show off their stunt-flying skills while vying for prizes in flying, design and other competitions at this very popular family event.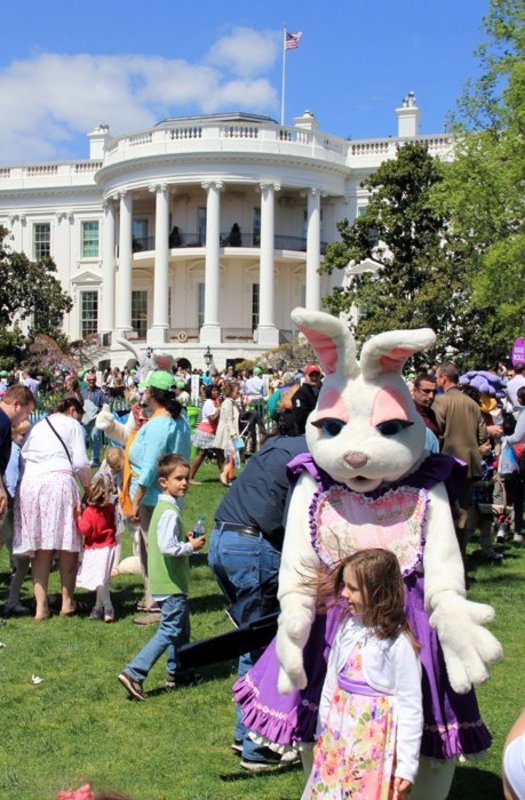 NPS
The White House Easter Egg Roll , on the Monday following Easter Sunday (weather permitting), began back in 1878. The egg roll on the South Lawn is for children under 13, but kids of all ages can participate in egg decorating and other activities; for the entire family there's live music, stage shows and special guest readers. The National Park Service distributes free timed-entrance tickets through an online lottery system. This might be an excellent event for any group travel you may be planning with your family. For details, phone the Visitors Office 24-hour information line at (202) 208-1631.
Cherry Blossom Festival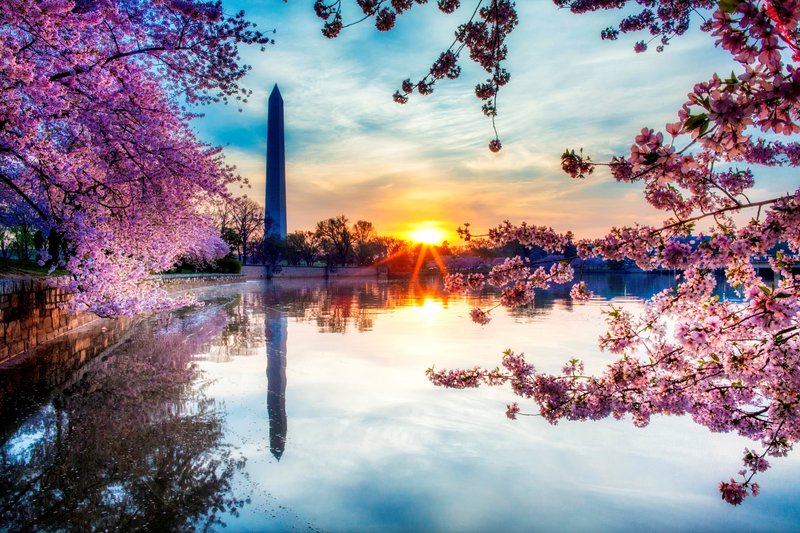 National Cherry Blossom Festival
Spring makes Washington a destination spot for seasonal travel. The season is welcomed by the opening ceremonies of the National Cherry Blossom Festival . The 3-week celebration kicks off in late March, and if the Japanese cherry trees ringing the Tidal Basin are at peak bloom at the same time the festival's opening ceremonies kick off, luck is with the city's biggest event. That confluence can be a delicate balancing act; the prediction for when peak bloom will occur can change at the last minute.
Even when Mother Nature's timing is off, however, there are plenty of activities and cultural offerings to enjoy—music, dance and martial arts demonstrations, walking tours, a lantern-lighting ceremony and a Japanese street festival. The cherry trees in the vicinity of the Jefferson Memorial are illuminated at night during the peak bloom period, providing a breathtaking sight. The grand finale is a parade along Constitution Avenue N.W. with marching bands, floats and giant balloons.
In mid-April, following the National Cherry Blossom Parade, the Sakura Matsuri Japanese Street Festival turns six blocks of Pennsylvania Avenue into a giant street party for 6 hours, offering everything from hip-hop martial arts to a sake tasting pavilion. Taste of Japan features culinary offerings from local Japanese and Asian restaurants.
Also in mid-April is the 4-day Smithsonian Craft Show , a prestigious juried show and sale featuring one-of-a-kind works in varied media, from jewelry and ceramics to wearable art. It takes place at the National Building Museum. If your vacation falls during this event, you may want to bring an extra suitcase to carry items home.
White House Garden Open for Viewing
More springtime beauty is showcased at the White House Spring Garden Tour that takes place over a weekend in mid-April. Among the gardens open to the public is the White House Kitchen Garden. A ticket is required for all attendees (including small children); free, timed tickets are distributed on a first-come, first-serve basis at the Ellipse Visitor Pavilion at 15th and E streets N.W. beginning at 7:30 a.m. on the day of the event.
Sandwiched between Rock Creek Park and the Potomac River, Georgetown is Washington's oldest neighborhood and one of its most fashionable addresses. Private homes and gardens are open to the public for the Georgetown House Tour , normally held the last weekend in April. The ticket price includes afternoon tea at historic St. John's Church on O Street N.W. Phone (202) 338-1796 for additional information.
Theaters at such venues as the Embassy of France, the Goethe-Institut Washington and the National Gallery of Art all participate in FilmFest DC . This film festival, which showcases new films and up-and-coming filmmakers from around the world, unreels during the last half of April.
On selected days throughout the first half of May Passport DC puts the spotlight on Washington's Embassy Row. Educational and cultural programs presented by participating embassies from around the world are open to the public, and there also are embassy open houses and special events featuring food, art, and music and dance presentations. Parking is limited, but free shuttle transportation is available for open houses. Phone (202) 661-7581 for additional information.
Memorial and Independence Days
Memorial Day Ceremonies take on particular resonance in Washington. Observances are held at various locations, including Arlington National Cemetery, the Vietnam Veterans Memorial and the United States Navy Memorial.
The National Mall is the site of the Smithsonian Folklife Festival , which begins in late June and runs for approximately 2 weeks. It's a showcase for global music, song and dance as well as the arts of cooking, crafting and storytelling. Better yet, the festival encourages active participation, whether it's sampling traditional foods or talking with one of the artisans as they demonstrate their skills. Dress for hot (and usually humid) weather, and take advantage of Metrorail as parking in the vicinity of the Mall is extremely limited.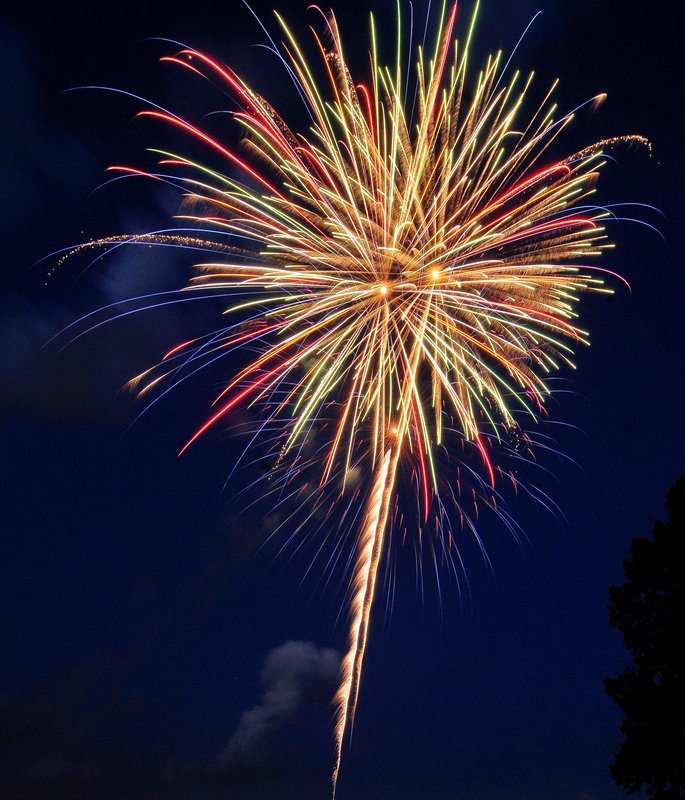 iStockphoto.com/Martin Wheeler
What better day to be a proud American than on July 4? A Capitol Fourth—America's Independence Day Celebration pulls out all the stops. A noon parade down Constitution Avenue is followed by an afternoon of entertainment and events on the Mall, evening symphony concerts and, of course, rip-roaring fireworks bursting over the Washington Monument. Grab dinner from nearby restaurants that offer a variety of things to eat, and then enjoy the show. (Definitely take public transportation if you plan on attending this always-packed event.)
Citi Open is not only one of the country's top men's tennis tournaments but one of the first to adopt the "open" format, allowing both amateurs and professionals to compete. It's held in late July and early August at the William H.G. FitzGerald Tennis Center, a 7,500-seat stadium at 16th and Kennedy streets N.W. in Rock Creek Park. Phone (202) 721-9500 for the tournament hotline.
Closing Out Summer in Style
Celebrate the end of summer on Adams Morgan Day , usually the second Sunday in September. Businesses promote their products, artists display their work and nearby restaurants dish up Central American, Caribbean and African specialties. There's also live music and activities for kids. It takes place along 18th Street N.W. between Florida Avenue and Columbia Road. Street parking in this area is extremely limited, but the Woodley Park-Zoo-Adams Morgan Metro station (Red Line) is within walking distance.
Sponsored by the Library of Congress, the National Book Festival brings lovers of the written word to the Walter E. Washington Convention Center, 801 Mt. Vernon Pl. N.W., in late September. Festival attendees can meet authors, poets and illustrators, have books signed and attend an evening program that features a screening of a classic film adapted from a book. There are activities for kids as well.
Also in late September, Fiesta DC salutes Latino culture with the Parade of Nations along Pennsylvania Avenue N.W., a children's festival, arts and crafts, and all sorts of tempting Latin-American food. This huge festival coincides with Hispanic Heritage Month celebrations from mid-September to mid-October.
The equestrian set hits downtown's Capital One Arena for the Washington International Horse Show in late October. It brings the nation's top horses and riders for barrel racing, dressage events and show jumping competitions. It's not all about horses, however; the Jack Russell terrier races are equally crowd-pleasing.
Marathon and Holiday Events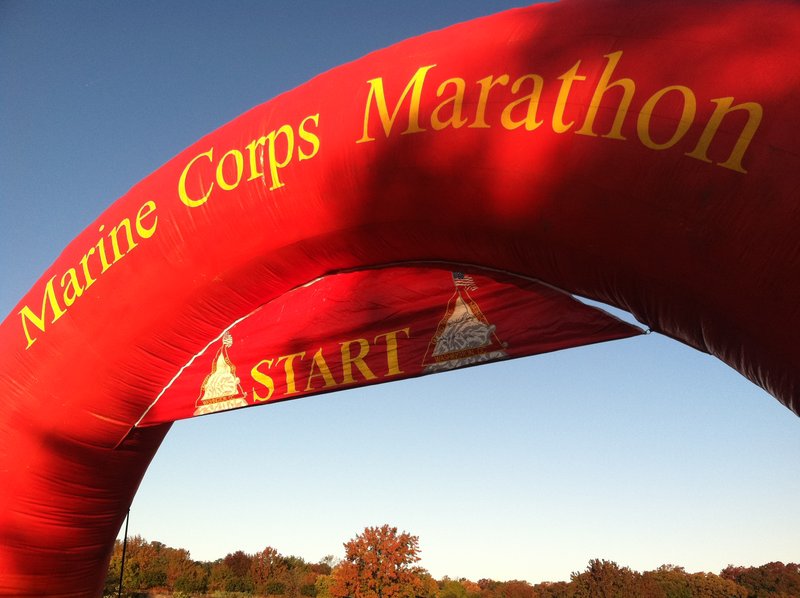 AAA/Photo submitted by Janet Brindle Reddick
The Marine Corps Marathon , also in late October, tests the mettle of long-distance runners who start in Arlington and end at the Marine Corps War Memorial in Arlington National Cemetery. In between they navigate a 26.2-mile course through Arlington, Georgetown and the District. It's known as "The People's Marathon" because it welcomes first-timers as well as veterans. If you don't relish the physical challenge, pick a spot along the course and cheer on the participants. Registration is open to anyone 14 years of age and older, and participants can walk the course as long as they maintain a 14-minute-per-mile pace as far as the 14th Street Bridge (mile marker 20). For marathon information phone (703) 784-2225.
Washington's holiday season is ushered in by the National Christmas Tree Lighting . On the first Thursday in December the national Christmas tree—a living tree on the Ellipse, just south of the White House—is illuminated. The accompanying pageant features a message of peace from the president, famous entertainers and a military band. A ticket (which must be obtained via an online lottery sponsored by the National Park Service) is required to attend.
Following the ceremony, the national tree and the Pathway of Peace—smaller, decorated trees representing each of the 50 states, plus five territories and the District—can be seen daily through Jan. 1; the tree lights are turned on each evening from dusk until 11 p.m. Street parking is very limited in the vicinity, so taking public transportation is recommended.
See all the AAA recommended events for this destination.