More Than Just "Winterpeg"
So you say Winnipeg is too cold. The better to keep your Slurpee from melting! For years the city, known for winters so long and harsh that it is sometimes affectionately called Winterpeg, has held the title of Slurpee Capital of the World. But if you're not convinced that consuming the slushy drinks in frigid weather is a good time, you can find plenty of fun things to do indoors to make your trip worthwhile.
The Winnipeg Symphony Orchestra, Manitoba Opera and Canada's Royal Winnipeg Ballet are part of a flourishing arts scene. You'll also find theater to suit all ages and interests. Learn about Manitoba's history and people in The Manitoba Museum, and while you're there, be sure to visit The Planetarium and The Science Gallery. You can even take a tour of the Royal Canadian Mint to see where all of Canada's circulation coins are made.
flickr/Jimmy Emerson, DVM
Another recommendation is to visit in the summer, when you can take advantage of the countless outdoor recreational activities available. Spend some time at The Forks, an ancient meeting site at the confluence of the Red and Assiniboine rivers. Here you can shop for local foods and unique souvenirs at The Forks Market or take a narrated boat tour on the river. View wildlife at Assiniboine Park's zoo or the FortWhyte Alive urban nature park, home to a herd of grazing bison. Just don't forget to pick up a Slurpee afterward.
From Fur Trading to Founding
The real estate agent's cry of "Location, location, location!" could have been invented in Winnipeg; the position of Manitoba's capital has determined the city's past and present. Archeological evidence shows that Winnipeg has been an important place of settlement for more than 6,000 years.
The confluence of the Red River, which flows south to north, and the Assiniboine River, whose eastward flowing waters were a main route of Western exploration, led to the founding of fur-trading posts in the early 18th century near Winnipeg's present site. The fertile lands created by the rivers later drew farmers and other settlers.
Still later, the area's position south of the rocks and peaks of the Canadian Shield meant that roads and railroads were forced to meet at Winnipeg, making it the point through which the eastbound raw materials of the West and the westbound manufactured goods of the East passed. Profiting by the hydroelectric power generated from its rivers, the city emerged in the 20th century as a manufacturing center.
French Canadian explorer and trader Pierre Gaultier de la Vérendrye founded Fort Rouge at the confluence of the rivers in 1738. This fur-trading post was succeeded by Fort Gibraltar, built by the North West Co. in 1804, and Fort Garry, founded by the Hudson's Bay Co. in 1821. In the same year, Lord Selkirk brought a party of Scottish settlers to these fertile lands, a move that greatly disturbed the trappers and voyageurs who feared the destruction of their livelihoods.
The settlement managed to survive, shifting from trapping and hunting to agriculture. Because of aggressive Canadian advertising campaigns in Europe and a homestead policy similar to that being used to settle the plains of the United States, large numbers of immigrants began to move into the area in the 1860s.
In 1873 the village was incorporated and named for the Cree Nation words win ("muddy") and nipee ("water"). The railroad helped Winnipeg's growth still further: In 1876 the city began to ship wheat east, and when the Canadian Pacific Railway connected the coasts in 1885, freight and passengers began to flow through the city in both directions.
Winnipeg's diversity mirrors the many nationalities of its settlers, drawn by agriculture, the railroad or industry. From countries throughout Great Britain and Europe they came, creating a cultural mix reflected in the city's skyline, which includes the neoclassical splendor of the Manitoba Legislative Building, the century-old buildings of the Exchange District and the rounded spires of the Ukrainian Orthodox Cathedral.
Archeological digs have uncovered evidence that The Forks' current site was a seasonal meeting place for aboriginal peoples more than 6,000 years ago. Tools, bones, footprints and pottery have been unearthed at the site located at the confluence of the Red and Assiniboine rivers. Still a meeting place, The Forks now has amenities like a food hall with numerous places to eat, a playground, entertainment venues, a skate park and a hotel. The Manitoba Children's Museum, the Canadian Museum for Human Rights and the Assiniboine Riverwalk are three highlights.
The Golden Boy, sculpted by Georges Gardet of Paris, is a 5.25-metre-tall (17.2-ft.) statue sheathed in 24 karat gold leaf atop the dome of the Manitoba Legislative Building. The statue was diverted on its journey from a French foundry during World War I, while the vessel carrying it transported troops for 2 years. After crossing the Atlantic many times, the golden immigrant was finally placed where he stands today, one hand holding aloft the torch of progress, the other cradling a symbolic sheaf of wheat.
By Car
Forming a circle around Winnipeg is a perimeter highway. To the north of the Trans-Canada Highway, the major approach from the east and west, this perimeter road is designated Hwy. 101. To the south of the Trans-Canada Highway it is numbered Hwy. 100.
There are three major approaches to the perimeter highway: the Trans-Canada Highway, which approaches from both the east and west, and Hwy. 75, which approaches from the south. To the west of the city the Trans-Canada Highway is posted Hwy. 1W; from the east, Hwy. 1E.
Within the perimeter highway all three major approaches change designation: Hwy. 1W becomes Metro Rte. 85, Hwy. 1E becomes Metro Rte. 135, and Hwy. 75 becomes Metro Rte. 42.
Getting Around
Generally, rush hour in Winnipeg is from 7:30 to 9 a.m. and 3:30 to 5:30 p.m. and should be avoided if possible. If driving during these times, be careful and be patient; the city's speed limit is 50 kilometres per hour (30 mph) unless otherwise posted.
Note the pedestrian crosswalks marked by pavement stripes and illuminated overhead signs. All vehicles must stop if the crosswalk is occupied by a pedestrian or if a pedestrian on the curb indicates an intention to cross. No vehicle may pass another that is stopped or slowing to yield to a pedestrian. Right turns on red are permitted after a stop, unless otherwise posted.
Street System
Winnipeg's streets are laid out in a number of grids, but each is oriented to a different compass direction. Visitors will find it easiest to orient themselves to the major thoroughfares, which have signs carrying the word "Route" and a number. Routes ending in even numbers designate north-south thoroughfares, and those ending in odd numbers designate major east-west arteries.
The primary north-south routes that cross the downtown area are 42, 52 and 62. The major east-west highways include 105, 115, 57 and 85. A good street map will help drivers to see how the various grids of named streets connect with the main numbered routes.
Parking
It is recommended for visitors to park in a commercial lot, where rates average $1–$5 per hour. Daily rates are about $10. Parking meters downtown cost $2.50–$3.50 per hour (8 a.m. to 5:30 p.m.), but most carry a 2-hour limit. Free 2-hour parking in designated metered areas downtown is offered on Saturday while parking is free all day on Sunday.
Parking is strictly controlled along major downtown streets. Cars parked between signs reading "No Parking Between" from 7 to 9 a.m. and 3:30 to 5:30 p.m. will be towed. Once a vehicle has been parked at a meter for the maximum time for which a fee can be paid, it must be moved through an intersection before parking at a different meter. Re-metering (putting additional money into the meter after time has expired) is not allowed.
Sales Tax
Manitoba's provincial sales tax is 8 percent. A 5 percent Goods and Services Tax (GST) is levied in Canada on most sales and services. There is a 5 percent accommodations tax on hotel/motel rooms where there are four or more letting rooms.
Police (non-emergency)
(204) 986-6222
Temperature
(204) 983-2050
Hospitals
Concordia Hospital, (204) 667-1560; Grace Hospital, (204) 837-0111; Health Sciences Centre, (204) 787-3661; St. Boniface Hospital, (204) 233-8563; Seven Oaks General Hospital, (204) 632-7133; Victoria General Hospital, (204) 269-3570.
Visitor Information
Tourism Winnipeg
Suite 810, One Lombard Pl. Winnipeg, MB R3B 0X3. Phone:(204)943-1970 or (855)734-2489
Air Travel
Cheap airline flights can be found from cities all over the country as well as internationally. Winnipeg James Armstrong Richardson International Airport (YWG) is about 8 kilometres (5 mi.) northwest of downtown off Metro Rte. 90. Daily bus service between the airport and downtown is provided by Winnipeg Transit routes 15 and 20 between 5:50 a.m. and 12:49 a.m. The one-way fare is $2.95; $2.45 (ages 6-16 and 65+); passengers must have exact change—bills and pennies are not accepted. Phone 311 or (877) 311-4974 for information. Taxis to downtown cost around $20 and a sedan costs around $32. Major hotels offer limousine service for travel to and from the airport.
Rental Cars
Hertz, (800) 654-3080, offers discounts to AAA members. Winnipeg locations are at Winnipeg James Armstrong Richardson International Airport, phone (204) 925-6625, and 1577 Erin St., phone (204) 925-6629. Contact your AAA travel agent to add rental car reservations to your vacation packages.
Rail Service
The VIA Rail Canada depot is downtown at Union Station, 123 Main St.; phone (888) 842-7245.
Taxis
Cab companies include Duffy's, (204) 925-0101; and Unicity, (204) 925-3131. Winnipeg rates start at $3.50 plus an average rate of $1.71 per kilometre or $2.02 per mile.
Public Transportation
Winnipeg Transit, the public bus system, serves downtown Winnipeg and its suburbs. Route maps and route information are available by phoning 311 (within Winnipeg) or visiting the Winnipeg Transit website. Bus fare is $2.95, $2.45 (ages 6-16, ages 65+ and students with ID); riders must have exact change. More than 500 of the buses have accessibility features including low floors, electric ramps and priority accessible seating.
What to Do in Winnipeg
Roam 7 kilometres of mulch and limestone trails and explore floating wetland boardwalks at
FortWhyte Alive
(1961 McCreary Rd.), a nature park where you can get up close with wildlife and spot all sorts of critters—from bison and prairie dogs to deer and Canadian geese—in their natural habitat.
Salute the province's beloved "Golden Boy" statue at the
Manitoba Legislative Building
(450 Broadway). The 5.25-metre-tall statue, gilded with 23.75-karat gold, stands atop the building's dome. A torch in one hand represents economic development and a sheaf of wheat in the other symbolizes agriculture. Visitors can tour the building on their own or with the help of a guide and see the remarkable architecture inside.
Contemplate sculptures made of caribou antlers and dozens of handmade Inuit stone carvings at the
Winnipeg Art Gallery
(300 Memorial Blvd.), a strikingly designed Modernist building with European and Canadian pieces as well as one of the world's largest collections of contemporary Inuit art.
Go on a behind-the-scenes tour of the production facilities at the
Royal Canadian Mint
(520 Lagimodiere Blvd.), where billions of Canadian circulation coins roll off the assembly line each year. Touring the mint is one of the many educational and fun things to do in Winnipeg.
Survey the city skyline and the spot where the Red and Assiniboine rivers meet from a six-story-high viewing platform atop
The Forks Market
(1 Forks Market Rd.) at
The Forks
, one of the city's most popular gathering places. Inside the market are dozens of food stalls and mini restaurants where you can sample the best of Winnipeg cuisine. The Forks is also home to the
Canadian Museum for Human Rights (CMHR)
(85 Israel Asper Way), where powerful exhibits encourage visitors to discuss and take action to promote human rights. A glass spire at the top of the museum offers panoramic views of downtown.
Hunt for treasures in the Exchange District (just north of Portage and Main), a historic neighborhood with early-20th-century architecture and independent shops and places to eat. If you're interested in an indoor shopping destination, you'll find more souvenir stores and local goodies at
The Forks Market
and in
Johnston Terminal
(25 Forks Market Rd.).
Chant "GO Jets GO" like a true Jets fan at Bell MTS Place (300 Portage Ave.), where you can cheer on the Peg City's home team during a fast-paced hockey game. Just don't forget to wear your blue and white.
Stroll on winding paths around flower beds in the English Gardens at
Assiniboine Park
(2355 Corydon Ave.), then explore the
Leo Mol Sculpture Garden
, where bronze statues and a water feature are highlights. If wildlife viewing is among your top things to do, visit
Assiniboine Park Zoo
for a peek at lions, tigers and bison. Snap a selfie with the statue of Winnie the Bear and his owner located by the Nature Playground; the lovable bear cub was the inspiration for A.A. Milne's character Winnie-the-Pooh. The 10-acre Arctic species exhibit, Journey to Churchill, includes polar bears, musk ox, wolves, ringed seals and harbor seals.
Pack a picnic basket and head to
Kildonan Park
(2015 Main St.) for a bit of R & R and a stroll along the Red River on a tree-shaded path. Catch a Broadway-caliber musical on summer nights at the park's outdoor theater, Rainbow Stage, and don't miss the Witch's Hut (think "Hansel and Gretel") at the park's northern end.
Cross the Esplanade Riel footbridge and step into St. Boniface, the French-speaking district filled with some of Winnipeg's oldest buildings. Visit
Le Musée de Saint-Boniface Museum
(494 Taché Ave.) for a lesson on Louis Riel and other early settlers, then stop by Riel's gravesite marked by a red granite tombstone in the churchyard of the St. Boniface Cathedral (180 Avenue de la Cathedrale).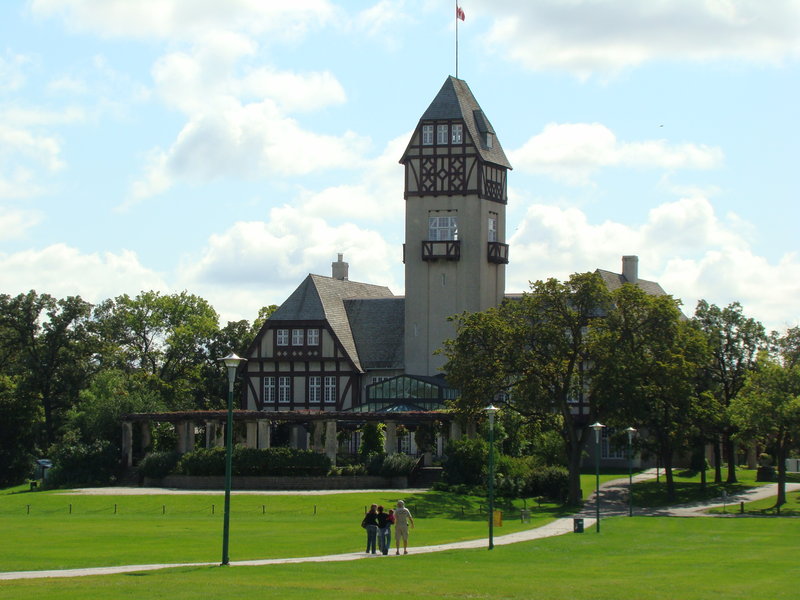 Wikimedia Commons / CC BY SA/Shahnoor Habib Munmun
Winnipeg Travel with Kids
Things to Do With Kids Under 13
Little ones can burn off excess energy at
Assiniboine Park
(2355 Corydon Ave.), where the Nature Playground gets rave reviews. Colorful rubber "mountains" encourage running up and down between slides, swings, net ladders, a crow's nest and other creative play areas. See if you can find the statue of Winnie the Bear and his owner near the playground; the black bear cub was the inspiration for A.A. Milne's character Winnie-the-Pooh.
Visiting the Nature Playground is just one of the many fun things to do at Assiniboine Park. Stroll around the duck pond, grab lunch at the café or take a ride on the miniature steam train. Another kid-friendly spot is the
Assiniboine Park Zoo
(2595 Roblin Blvd.), where you can check out polar bears, wolves, tigers and shaggy-coated musk oxen, among other species.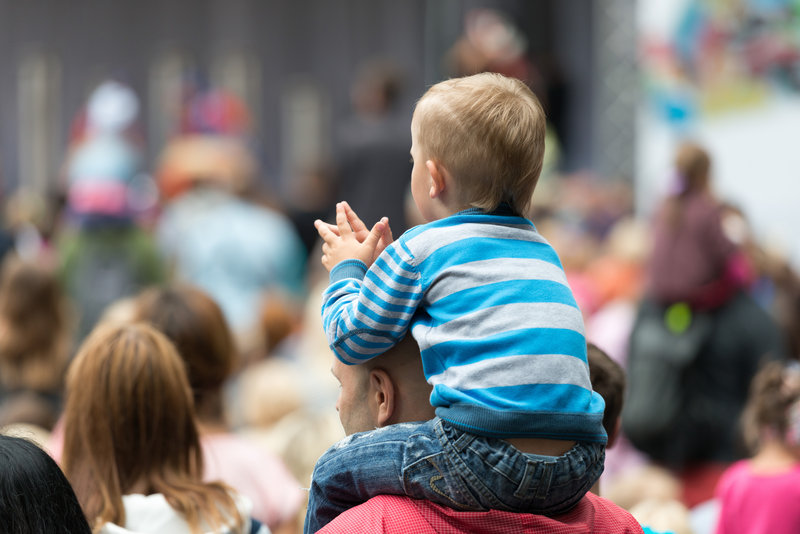 Looking for family-friendly activities in June? The
Winnipeg International Children's Festival
(1 Forks Market Rd.), aka "Kidsfest," boasts a full schedule of interactive and fun activities for kids including storytelling, theater, live music performances, puppetry, acrobatic acts and dance. A one-time admission fee covers all events during this 4-day festival.
Reward good behavior with a sweet treat from Sargent Sundae (2053 Portage Ave.), a popular spot for ice cream near Assiniboine Park. There's almost always a line out the door at this local favorite, especially on hot summer days. Two points to note: it's cash only, and it's open seasonally, March through November.
Things to Do With Teens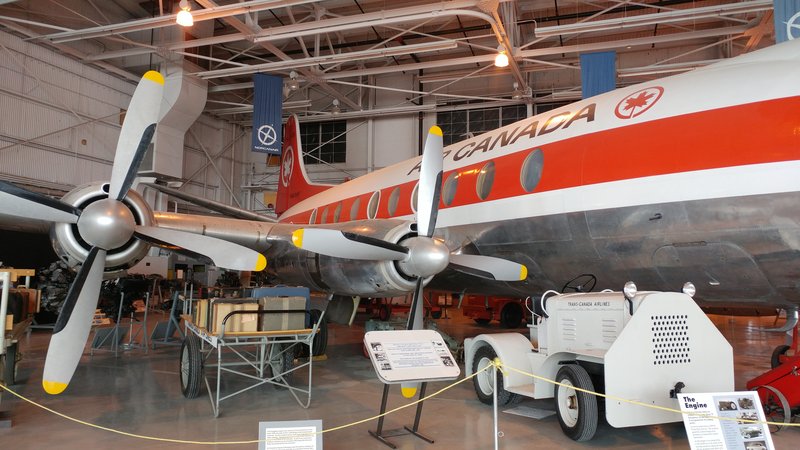 Wikimedia Commons / CC BY SA/Johnnyw3
Snap an Instagram-worthy photo at the
Royal Aviation Museum of Western Canada
(958 Ferry Rd.). Housed in an aircraft hangar, the museum showcases restored bush planes, military aircraft and commercial airliners. You can even get a peek inside a 1970s Air Canada jet in near-perfect condition.(Note: The museum is temporarily closed until late 2020 as it relocates to a new facility.)
Ditch the mall and head to The Exchange District (near Portage Avenue and Main Street), a 20-square-block area with early-20th-century buildings housing specialty shops, clothing boutiques, vintage stores and cafés. It's easy to hop from one store to the next and browse all sorts of goods in search of the perfect souvenir to remember your trip to Winnipeg.
Part natural history museum, part science gallery and part planetarium,
The Manitoba Museum
(190 Rupert Ave.) is a good spot to spend a day if you're wondering what to do with kids and teens. Walk-through galleries and detailed dioramas introduce visitors to Manitoba history, while planetarium shows offer a high-tech look at the solar system.
What to Do for All Ages
Celebrate the start of summer at one of the top family events in Winnipeg—the
Red River Exhibition
(3977 Portage Ave. W.). Nicknamed "The Ex," the 10-day fair boasts what is said to be the world's largest traveling midway, with about 50 rides and coasters to entertain kids both big and small. Other highlights include dog agility shows, a petting zoo, nightly concerts and plenty of deep-fried fair foods.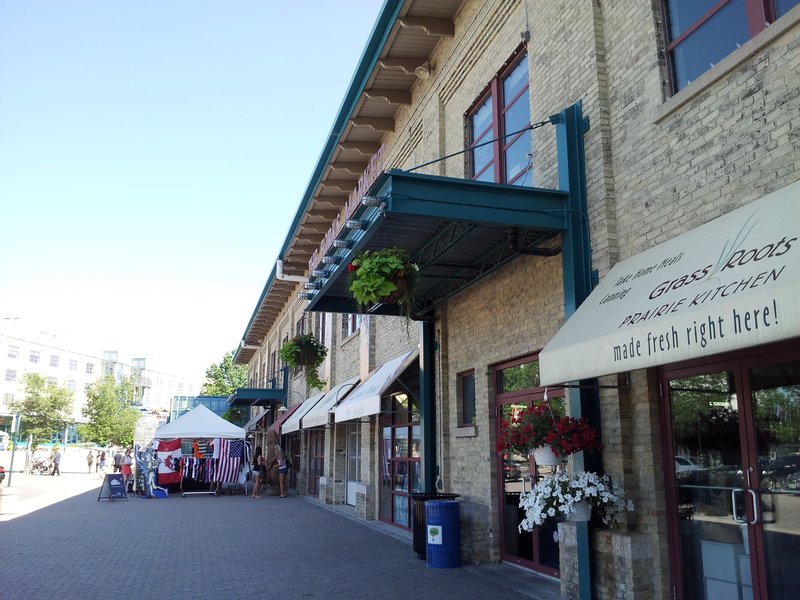 A gathering place for visitors and Winnipeggers alike,
The Forks
(1 Forks Market Rd.) is the spot for shopping, dining, entertainment and outdoor recreation. Kids will make a beeline for the imaginative Variety Heritage Adventure Park playground and splash pad, while older teens will want to browse the shops and food stalls in Johnston Terminal and
The Forks Market
.
Root for the home team at a Winnipeg Goldeyes baseball game, a sure bet for family fun in Winnipeg. The minor league team plays ball at Shaw Park (1 Portage Ave.) from May to late August. Hot dogs for the kiddos, craft beer for the parents and crowd-pleasing entertainment for all guarantees a day that is memorable for the whole family.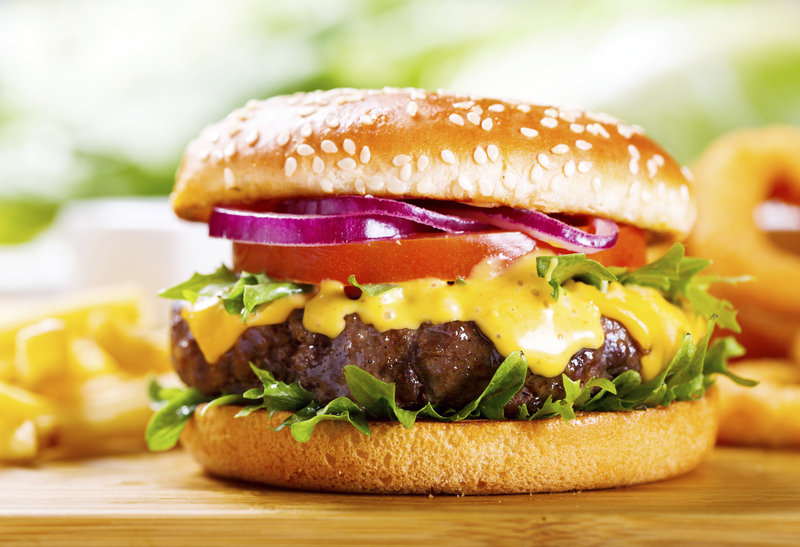 Finding places to eat with kids can be a challenge, but
Stella's Café
(166 Osborne St.) makes it easy. A local favorite for kid-friendly dining, Stella's has a casual atmosphere and simple, fresh dishes that are sure to please picky eaters. Order off the breakfast menu (available all day) or choose from lunch items like grass-fed burgers, pasta bowls or chili.
flickr/Ann & Peter Macdonald
Shopping in Winnipeg
The intersection of Portage Avenue and Main Street is a good starting point for a shopping trip. Just one block north of the intersection is the Exchange District, a vibrant and historic shopping destination filled with more than 40 restaurants and 80 stores including clothing boutiques, vintage shops and toy stores. Portage Place connects the Hudson's Bay store to other department stores with an extensive system of skywalks.
Find Treasures in Historic Areas
Winnipeg has a historic area where shoppers can browse through goods of today amid structures of the past and find plenty of fun things to do. The Forks Market is behind Union Station, off Main Street (near Portage and Main). The shops and nearby restaurants are located in an indoor market with some 80 vendors selling everything from fresh fish and baked goods to arts and crafts items. Johnston Terminal, across from the market, offers specialty boutiques and places to eat.
More Places to Shop
Shopping for Western wear and accessories on your vacation? Check out factory outlet stores like Canada West Boots, 1250 Fife St., or MWG Factory Outlet, 1147 Notre Dame Ave.
More than 70 shops and local restaurants can be found at Osborne Village, between River and Wardlaw avenues 2 blocks south of the Manitoba Legislative Building.
Travelers in search of a truly unique souvenir may want to browse the native arts and crafts and western wear available at Winnipeg Outfitters Inc. at 250 McPhillips St.
Malls and Familiar Stores
Visitors who like their shopping climate-controlled and under one roof can visit the malls at cityplace, 333 St. Mary Ave. at Hargrave Street; Garden City, 2305 McPhillips St., with Canadian Tire and Winners as its anchor stores; Grant Park, 1120 Grant Ave., with McNally Robinson Booksellers and Canadian Tire; Kildonan Place, 1555 Regent Ave. W., with H&M, Marshalls, HomeSense and Urban Planet; Polo Park, 1485 Portage Ave., which has Hudson's Bay as an anchor; Portage Place, 393 Portage Ave.; or St. Vital Centre, 1225 St. Mary's Rd., with Hudson's Bay as its anchor stores.
Check Out Local Farmers' Markets
Looking for things to do this weekend? On Saturdays from 8 to 3 mid-May through October 31, Wednesdays from 11 to 3 mid-May through September 30 and Saturdays 9-1 mid-October through December 29, the St. Norbert Farmers' Market, 16 kilometres (10 mi.) south of downtown at 3514 Pembina Hwy., offers baked goods, fresh produce, flowers, furniture, jewelry and other locally made items from more than 70 vendors. It also hosts a bi-weekly indoor market on Saturdays from 10-1, November to Victoria Day.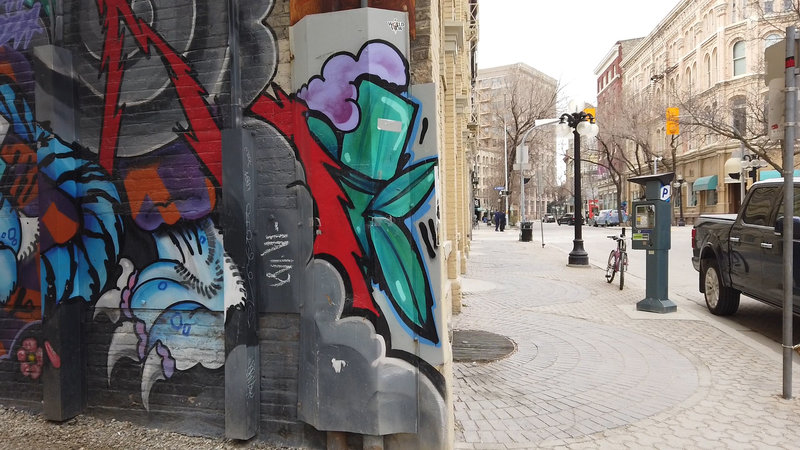 Winnipeg Nightlife
Winnipeg offers plenty of things to do after dark. Whether you're in the mood for cocktails and local beers or a night out at a Winnipeg Jets hockey game, here are some of your best options for Winnipeg nightlife. (Note: The legal drinking age in Winnipeg, Manitoba, is 18 years of age.)
Best Nightlife in Downtown Winnipeg
Chat with artists and browse pop-up shops during First Fridays in the Exchange, a free event held on the first Friday evening of the month in the Exchange District. Participating art galleries, boutiques and Winnipeg bars in the Exchange District (a 20-block area centered at 133 Albert St.) cater to the after-dark crowd with special events and deals from 5 to 9 p.m.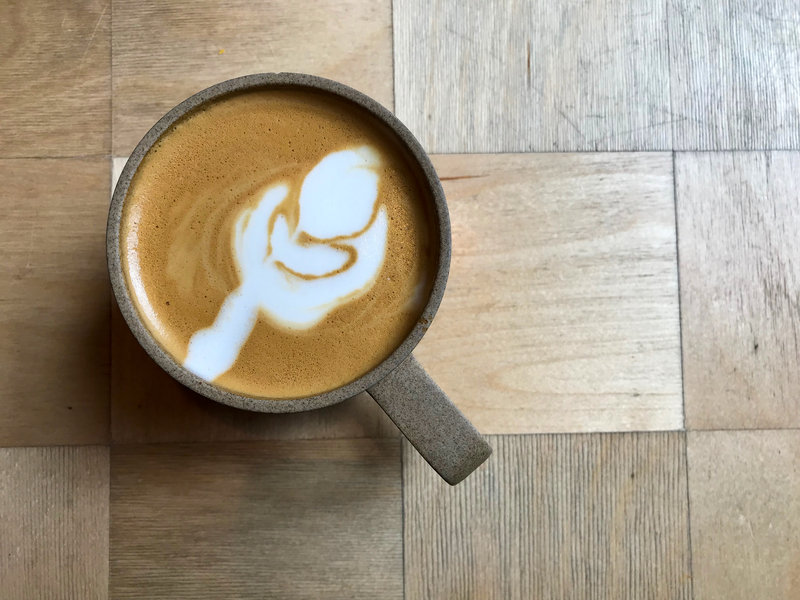 Coffee shop and restaurant by day, bar and event space by night, hipster-friendly Forth (171 McDermot Ave.) promises a night out like a true Winnipeg local. Head down to the basement level for specialty cocktails, live music and various events in a candlelit room (just not on Mondays when the bar is closed), or ascend to the rooftop patio (open Tues.-Sat. weather permitting) for drinks with a view. Check their website to see what's on.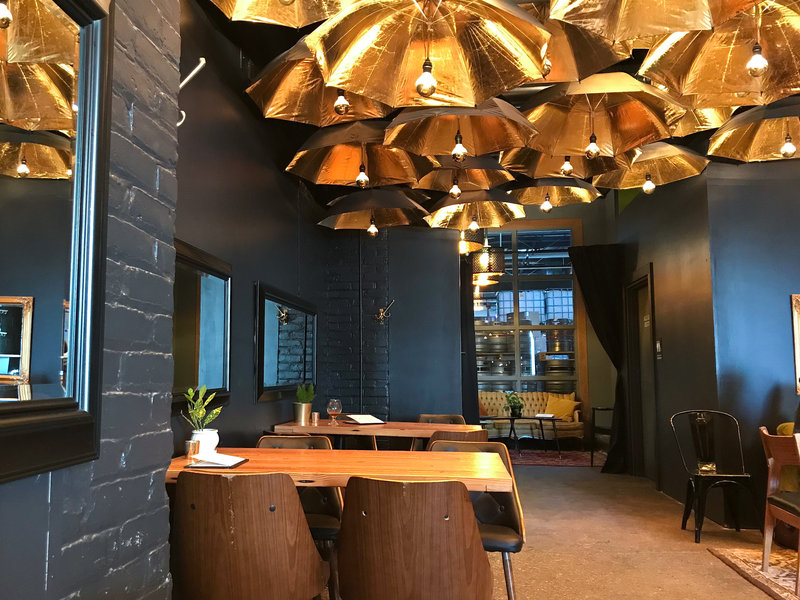 If you speak the language of hops and IBUs, you'll be happy to know that Winnipeg's craft beer scene is booming thanks to recent changes to Manitoba liquor laws. Two Winnipeg brewpubs are worth a stop: Nonsuch Brewing Company (125 Pacific Ave.) pours Belgian-style ales in a cozy, Instagram-worthy taproom, while Little Brown Jug (336 William Ave.) serves their signature pale ale in an industrial building that once served as the livery stables for City Hall. (Note: Many Winnipeg breweries are closed on Sundays and Mondays.)
Best Nightlife Near The Forks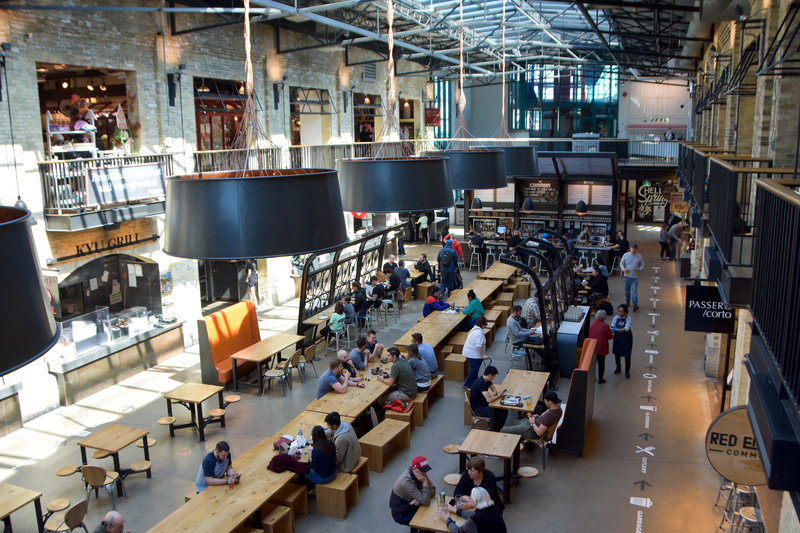 Gather 'round long communal tables and sip on Canadian craft beers and international wines at The Common, located inside The Forks Market food hall (1 Forks Market Rd.). If you'd rather wander than sit, you can take your drinks with you as you browse the market's food stalls and kiosks on the ground floor. Expect a great selection of libations, as The Common's beer and wine lists are carefully curated by one of the top sommeliers in the world.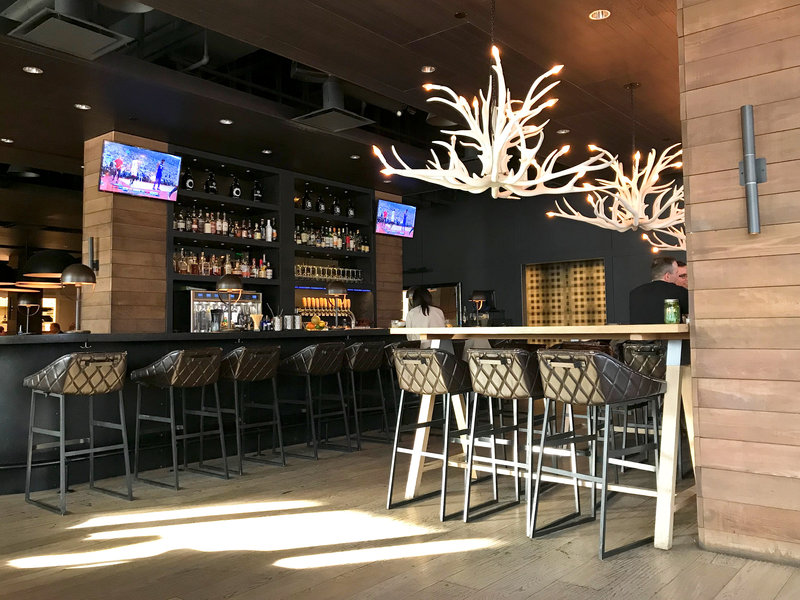 Linger over handcrafted cocktails, desserts, digestifs and non-alcoholic cocktails at
SMITH
, the AAA Three Diamond restaurant inside
Inn at the Forks
(75 Forks Market Rd.). The lounge is a popular place to congregate on Friday and Saturday evenings for live music, and an outdoor patio draws a crowd in summer.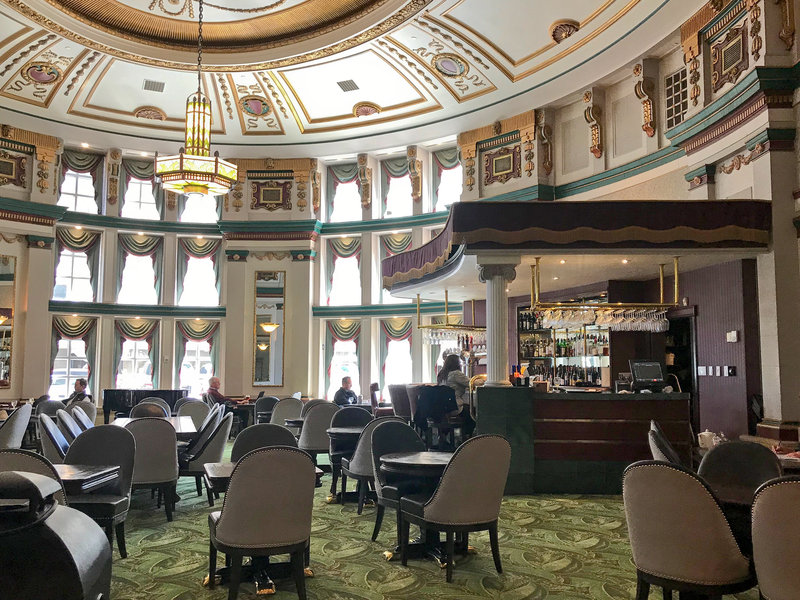 Another Winnipeg hotel bar near The Forks has a good nightlife scene: The Palm Lounge at
The Fort Garry Hotel Spa & Conference Centre
(222 Broadway). A soaring domed ceiling and nightly live music will make for a memorable evening whether you're looking for a romantic night out or a nightcap after a long day of sightseeing.
While many bars in Winnipeg are closed on Sundays, the Times Change(d) High & Lonesome Club (234 Main St.) throws its doors wide open on Sunday evenings for its long-running blues jam, a favorite among Winnipeggers. You can count on live music a few other nights of the week at this gritty-yet-friendly honky-tonk; check the online calendar for the current schedule.
Family-Friendly Nightlife with Kids
Music performers, face painters, vendor booths and a family-friendly beer and wine garden are among the big draws at the Downtown Winnipeg Night Market, held on the last Friday of the month in June, July and August. Vendors set up shop at Manitoba Hydro Place Plaza (360 Portage Ave.) and along Kennedy Street between Portage and Graham avenues from 4 to 11 p.m.
Hockey is big in the 'Peg, and cheering on the National Hockey League's Winnipeg Jets at a home game is one of the fun things to do with kids in Winnipeg after dark. Home games take place at Bell MTS Place (300 Portage Ave.), said to be one of the loudest arenas in the league. The Jets' regular season runs October through April.
Winnipeg Performing Arts
Dance, Opera and Orchestras
If you're looking for cultural things to do in Winnipeg, you're in luck, as there are many venues that celebrate the performing arts around the city. Canada's Royal Winnipeg Ballet, Winnipeg Symphony Orchestra and Manitoba Opera perform in Centennial Concert Hall, 555 Main St., opposite City Hall. The oldest company in Canada and the second oldest in North America, Canada's Royal Winnipeg Ballet is known for its versatile style and performs an eclectic mix of classical and contemporary ballets. At-home performances are from October through May. For ticket information phone (204) 949-3999.
The Winnipeg Symphony Orchestra performs mid-September to May and offers classical, contemporary and popular orchestral music; for concert information phone (204) 949-3999. The Manitoba Opera performs October through May; phone (204) 942-7479, or (204) 944-8824 for tickets.
Modern dance is presented by Winnipeg's Contemporary Dancers from October through April at the Rachel Browne Theatre, 211 Bannatyne Ave.; for information phone (204) 452-0229.
Theater Venues
Theater lovers and those looking for things for couples to do can enjoy performances of the classics, comedies and modern dramas at the Royal Manitoba Theatre Centre (Royal MTC) John Hirsch Mainstage, 174 Market St., from October to May; for general information or tickets phone (204) 942-6537. The Royal MTC Tom Hendry Warehouse Theatre, 140 Rupert Ave., (204) 942-6537, is a good destination for alternative theater performances from November to April. The Lyric Theatre, 55 Pavilion Crescent, just east of the Pavilion in Assiniboine Park, (204) 927-6000, is an outdoor theater showcasing performances by the Winnipeg Pops Orchestra, the Winnipeg Symphony Orchestra and other musical groups.
For adults and young people interested in fun things to do with friends, the Prairie Theatre Exchange, at Portage Place, 393 Portage Ave., (204) 942-5483 for ticket information, presents a season of modern Canadian plays from October to April. Rainbow Stage in Kildonan Park offers musicals in a covered outdoor theater from June through August; phone (204) 989-0888 or (888) 989-0888. Celebrations Dinner Theatre, 1824 Pembina Hwy. in the Canad Inns Destination Centre Fort Garry, combines an original, three-act musical comedy with a four-course dinner for a one-stop evening out; phone (204) 982-8282.
A variety of theatrical productions for children of all ages is presented at the Manitoba Theatre for Young People in The Forks; for information phone (204) 942-8898.
The Burton Cummings Theatre for the Performing Arts (The Burt), 364 Smith St., was constructed in 1906-07. Originally named Walker Theatre, it was designed to host ballets, Broadway shows and operas. The Burt now offers touring shows and concerts by top-name performers; phone (204) 987-7825.
The French Canadian heritage of St. Boniface, in the heart of the French district, is remembered through the support of the Centre Culturel Franco-Manitobain at 340 Provencher Blvd.; phone (204) 233-8972. The center is the home of such cultural groups as Le Cercle Molière theater company (North America's longest running theater company), phone (204) 233-8053; the dance group L'Ensemble Folklorique de la Rivière Rouge, phone (204) 233-8972; and the choral groups L'Alliance Chorale Manitoba and La Chorale des Intrépides; phone (204) 233-7423 for more information.
Winnipeg Sports & Recreation
Devotees of organized sports will find many opportunities to cheer on the local teams in Winnipeg. Canadians love hockey, and those who fancy flying sticks and flashing skates will find the National Hockey League's Winnipeg Jets facing off against their opponents downtown at Bell MTS Place (formerly MTS Centre, 300 Portage Ave.), September through April. Also at this venue is the Manitoba Moose of the American Hockey League, who play October through April; phone (204) 987-7825.
Football fans can watch the Canadian Football League's Winnipeg Blue Bombers play at IG Field at the University of Manitoba from June to November; phone (204) 784-2583 for office. The American Association of Independent Professional Baseball's Winnipeg Goldeyes play at Shaw Park (near The Forks at 1 Portage Ave. E.) from May to late August; phone (204) 982-2273 for tickets.
Sports car racing enthusiasts converge at the Red River Co-op Speedway, (204) 582-0527, on Cartier Road, Ste. Adolphe, off Hwy. 75, 8 kilometres (5 mi.) south of St. Norbert, from May through October (weather permitting).
Assiniboia Downs, 3975 Portage Ave. at the Perimeter Highway, offers Thoroughbred racing early May to late September. Simulcast races are offered year-round; phone (204) 885-3330.
Note: Policies concerning admittance of children to pari-mutuel betting facilities vary. Phone for information.
Other spectator sports and things to see in Winnipeg include minor league hockey, curling and ringette games, held at municipal skating rinks, and cricket played in Assiniboine Park. Ringette, similar to hockey, is a popular women's sport developed in Canada.
There are 27 golf courses in the Winnipeg area. Nine-hole public courses include Crescent Drive, 781 Crescent Dr., (204) 986-5911; Harbour View, 1867 Springfield Rd., (204) 222-2751; The Players Course, 2695 Inkster Blvd., (204) 697-4976; and Winnipeg Canoe Club, 50 Dunkirk Dr., (204) 233-1105. Among the 18-hole public courses are Kildonan Park, 2021 Main St., (204) 986-5679; Tuxedo, 400 Shaftesbury Blvd., (204) 888-2867; Meadows at East St. Paul, 2511 McGregor Farm Rd. N. (adjacent to Hwy. 59), (204) 667-4653; Shooters Family Golf Centre, 2731 Main St., (204) 339-2326; and Windsor Park, 10 Des Meurons St., (204) 986-3006. John Blumberg, 4540 Portage Ave., (204) 986-3490, offers both nine- and 18-hole layouts.
Winnipeg has 115 tennis courts, some lighted for night matches. Many courts are at community centers. Championship matches are held during the summer at various locations throughout the city. Squash, handball and racquetball players can find courts at a number of athletic clubs and local universities. For information contact Sport Manitoba; phone (204) 925-5600.
Fans of bicycling and in-line skating take to the marked paths in Winnipeg's city parks. Bicycle trails along less-traveled side streets in and around Winnipeg also have been established. A multi-use path along the Red River connects the Exchange District with Osborne Village and offers great views of the waterfront; the stretch through Stephen Juba Park is particularly scenic.
In winter, The Forks offers ice-skating on the Red River Mutual Trail, said to be the world's longest naturally frozen skating trail. Warming huts are stationed along the trail, and rental skates are available in season (typically January through March).
Cross-country skiing, tobogganing and ice-skating facilities are available at Assiniboine, Kildonan and St. Vital parks; facilities for ice-skating also are found at numerous schools and community clubs. Downhill skiing is available at Springhill Winter Park Ski Area, (204) 224-3051, near Birds Hill Provincial Park at the junction of Hwy. 59N at the Floodway; and Stony Mountain Ski Area, (204) 344-5977, 11 kilometres (6 mi.) north of the Perimeter Highway on Hwy. 7. Birds Hill Provincial Park, (204) 654-6730, also is a site for snowmobiling and cross-country skiing.
Swimming can be pursued all year in Winnipeg, where numerous indoor pools include those at four YM-YWCAs; phone (204) 947-3044. The Pan Am Pool, 25 Poseidon Bay, is one of the largest indoor bodies of water in Canada and is open all year; phone (877) 311-4974.
Many recreational activities and fun things to do are available at the Harbour View Recreation Complex in the northeastern section of Winnipeg in Kilcona Park, 1867 Springfield Rd. At this 162-hectare (400-acre) park are facilities for miniature golf, lawn bowling, shuffleboard and horseshoes as well as tennis courts, a 27-hole golf course and a driving range during the summer. Golf and tennis lessons are available April to October. Ice-skating, tobogganing and cross-country skiing are available during the winter. Phone (204) 222-2751.
Train Tours
Antique rail cars pulled by a vintage locomotive take passengers on 3-hour trips departing from Inkster Junction Station, 3 kilometres (1.9 mi.) west of Hwy. 90 off Inkster Boulevard. The Prairie Dog Central Railway makes a stop at a country market destination in Grosse Isle. The scenic ride operates weekends and holidays, May through September; phone (204) 832-5259.
Walking Tours
Looking for fun things to do with friends or ideas for group travel? Take a self-guiding tour of the city's urban areas that begins and ends at
The Forks Market
. Maps highlighting more than 50 cultural, historical and modern points of interest in downtown Winnipeg and Old St. Boniface are available at visitor centers at
The Forks
, Tourisme Riel (219 Provencher Blvd.), Downtown Winnipeg BIZ (426 Portage Ave.), The Exchange District BIZ (492 Main St.) and on the Tourism Winnipeg website. Other themed travel tours and vacation packages are available; phone (204) 958-4640 or check with your local AAA travel agency.
Guided walking tours of the 20-block Exchange District near Portage Avenue and Main Street are available June through Labour Day weekend. Departing from Old Market Square at the corner of King St. and Bannatyne Ave., these tours visit many of Manitoba's finest historical buildings; for schedule information phone (204) 942-6716.
Although now part of Winnipeg, the historical district of St. Boniface (across the Esplanade Riel footbridge) has retained its French Canadian identity. A monument honoring the explorer Pierre Gaultier de la Vérendrye is on Taché Avenue opposite St. Boniface Hospital. Also in St. Boniface is the grave of Louis Riel, leader of the Métis and of the provisional government 1869-70. The grave is at Taché and Cathedral avenues in the churchyard of the St. Boniface Cathedral. Guided walking tours of the St. Boniface area are available Victoria Day through Labour Day or by request; phone (204) 233-8343 or (866) 808-8338 for information and reservations.
1-day Itinerary
AAA editors suggest these activities for a great short vacation experience.
Morning
Kick off your tour of the Peg City with an early start at
Stella's Café
(166 Osborne St.) just across the Assiniboine River in Osborne Village. This casual-yet-trendy eatery serves up yummy homemade breakfast foods all day, with options like heart-shaped waffles, baked eggs and fluffy banana pancakes topped with wild blueberries. Put in a takeout order for grilled cinnamon buns.
After breakfast, a walking tour of vibrant and artsy Osborne Village is a must. Hunt for chic shoes, vintage threads or secondhand records in the stores along Osborne Street. The Village is a charming mix of old and new, with modern high-rises standing alongside turn-of-the-20th-century stone buildings.
One of the best ways to get acquainted with Winnipeg in summer is by boat aboard
Splash Dash Guided River Tours
. Relax as your guide shares entertaining stories about city history on a 30-minute sightseeing cruise of the Red and Assiniboine rivers. Tours depart every 15 minutes from the dock at The Forks, but a water taxi can pick you up from any of seven city docks, including one at Osborne Street Bridge at the north end of Osborne Village.
Afternoon
A great place to disembark is
The Forks
, the popular outdoor gathering spot where the Red and Assiniboine rivers meet. Make your way to
The Forks Market
(1 Forks Market Rd.) and
Johnston Terminal
(25 Forks Market Rd.), where you'll find coffee bars, souvenir shops and food stalls housed in renovated buildings from the railway era. For a casual alfresco lunch,
Smith
(the restaurant at
Inn at the Forks
, 75 Forks Market Rd.) is a sure bet.
Follow the river walk north along the Red River to the Provencher Bridge. Look for the strikingly designed Esplanade Riel footbridge and cross the river to St. Boniface, Winnipeg's historic French district. At Tache and Cathedral avenues next to St. Boniface Cathedral is the grave of Louis Riel, the Métis leader celebrated as Manitoba's founder. Constructed in 1908 and severely damaged by fire in 1968, the beautiful stone façade of the cathedral is a magnificent photo spot. A stop at
Le Musée de Saint-Boniface Museum
(494 Taché Ave.) can provide a good overview of local history.
Back in downtown Winnipeg, spend the rest of the afternoon at
The Manitoba Museum
(190 Rupert Ave.). Climb aboard a full-size replica of the "Nonsuch," the British ship whose 1668 voyage to Hudson Bay opened western Canada to commerce. In the Urban Gallery, walk the streets of Winnipeg circa the 1920s in a recreated streetscape, complete with wooden boardwalks and boomtown-era storefronts.
Evening
Treat yourself to a fancy meal at a local restaurant.
Hy's Steakhouse & Cocktail Bar
(1 Lombard Pl.) offers perfectly prepared steaks in an upscale atmosphere. Seemingly made for special occasions is
529 Wellington
(at 529 Wellington Crescent), where you'll find an excellent selection of Canadian Prime beef and Manitoba wines served in a restored mansion. You can dine in a converted 1913 train station—complete with an attached rail car—at
Resto Gare
(630 Des Meurons St.), known for its French-Canadian cuisine.
Looking for fun nightlife options? When the sun goes down, head to the Exchange District (just north of Portage and Main). The 20-block historic area gets its name from the Winnipeg Grain & Produce Exchange that formed here in the late 1800s. Today the district is chock-full of shops, bars and a few breweries known to attract a nighttime crowd. Find a bench in Old Market Square (Bannatyne Avenue and King Street) for prime people-watching or, if you're lucky, watch an outdoor performance on the stage during summer months.
If indoor performances are more your style, take in a show at the Royal Manitoba Theatre Centre (MTC) Mainstage (174 Market Ave.). The theater presents classics, comedies and modern dramas October through May. Or, reserve seats at Centennial Concert Hall (555 Main St.) to see the Canada's Royal Winnipeg Ballet. For information and tickets, phone (204) 942-6537 for the MTC Mainstage or (204) 956-2792 for the Royal Winnipeg Ballet.
Spring Brings Music and Fun
Get Outside in Summer
Holiday Displays in Winter