AAA Inspection Details
Trendy food skillfully presented in a remarkable setting.
Presentation, Ingredients, Preparation, Menu
Attentiveness, Knowledge, Style, Timeliness, Refinement
Style, Materials, Tables, Seating, Ambience, Comfort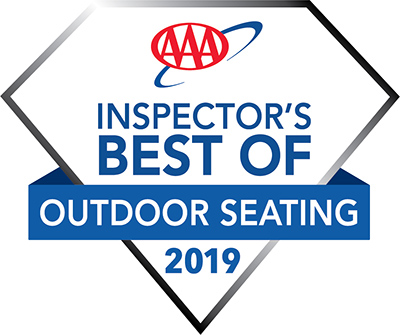 The backyard wine garden with its intimate string lighting and shady trees was a refreshing spot for me to relax before my meal.
AAA Inspector Notes
A creative menu using locally sourced seasonal products predominantly from Texas farmers and food artisans is featured. The ingredients are fresh and the flavors pop in your mouth with each bite. The cozy size dining room is decorated with a chic design. There is limited seating and most tables have a communal arrangement and the service is casual. The outdoor wine garden is a lovely place to enjoy a beer and wine with friends or family. The bar is nestled by trees setting the tone for a relaxing backyard feel to it. A full menu is available.
Reservation
Reservations required.
Location
1807 S 1st St 78704
Parking
on-site and street.
More Information
Casual Dining. Dinner served. Beer & wine, patio dining, happy hour. Accessibility (Call).