As oceangoing cruise ships grow ever larger—becoming more and more like small floating cities—you might long for something smaller scale and less crowded. Enter river cruises, an increasingly popular alternative offering a more intimate experience that you'll share with a couple hundred people instead of a few thousand.
You might not have the oh-my-gosh, big-ship amenities like rock climbing walls, multi-story waterslides or observation pods suspended hundreds of feet above the sea, but on a river cruise you'll have a long list of destinations to choose from that are far beyond the reach of the seafaring mega-ships.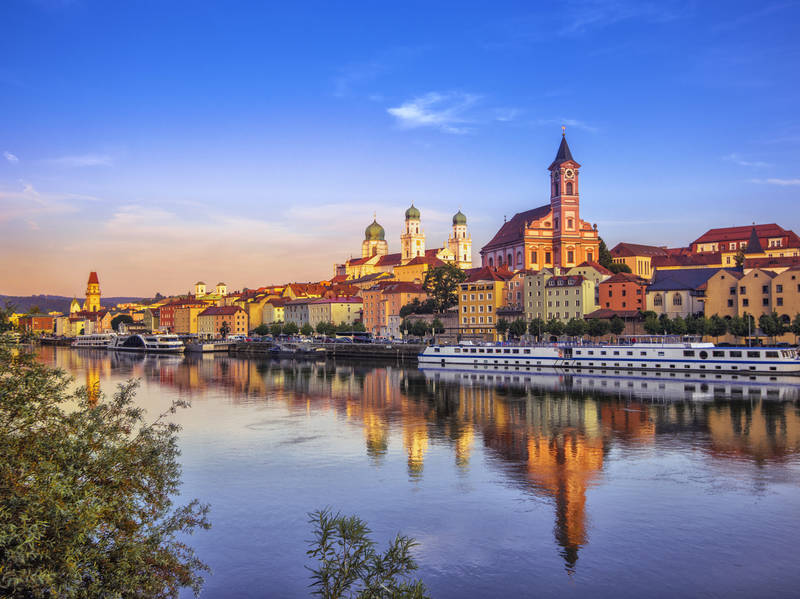 iStockphoto.com/Juergen Sack
AAA's Take on European River Cruises
Among the most frequently booked itineraries are European river cruises along the Rhine and Danube that treat passengers to amazing up-close views of castles, tidy vineyards and centuries-old towns and villages. What's more, river ships make sightseeing incredibly convenient by dropping off guests near the top things to see at each port and often remaining docked late into the evening, allowing guests more time to explore and even sample the local nightlife.
There are several European river cruise lines to choose from. Take a look at a few of the exciting itineraries offered by AAA preferred travel suppliers, and remember that booking with AAA Travel means access to special savings with AAA Members receiving even more benefits.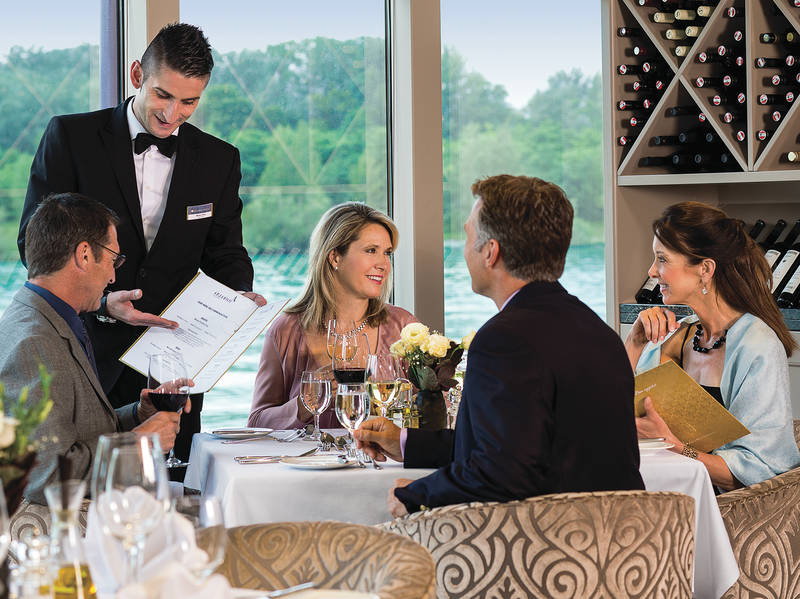 Courtesy of AmaWaterways
AmaWaterways
Re-creating the experience of being on a luxurious yacht, AmaWaterways encourages you to unpack and relax in your spacious stateroom as the ship brings the stunning scenery to you. Included in the price are shore excursions at every port of call, dinner at the Chef's Table specialty restaurant and bicycles for your use to explore the countryside on your own or with a guided tour.
One of AmaWaterways most popular cruises is along the Danube from Budapest to Vilshofen. Passengers will marvel at the architecture of three national capitals—Budapest, Bratislava and Vienna—complete with splendid palaces and cathedrals.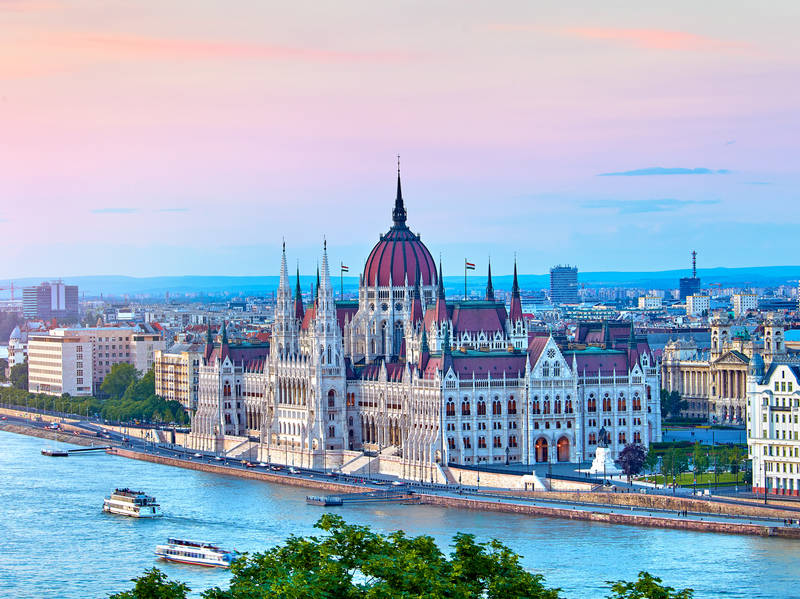 iStockphoto.com/Yasonya
Tauck
Tauck has been delivering singular travel experiences for more than 90 years, and it continues this tradition with its European river cruises. Tauck specializes in immersive cultural experiences and off-the-beaten path excursions along with providing top-notch comfort and luxury. Like offerings from other river cruise companies, many of the details are included in the total price, leaving you with nothing to do but to sit back and enjoy.
On its journey between Vilshofen and Budapest, Tauck's Blue Danube cruise floats through Austria's Wachau Valley with its beautiful vineyards, castles and medieval villages. Distinctive off-river additions to this trip include a private tour of a monastery in Prague as well as excursions to Salzburg, setting for "The Sound of Music," and picturesque Cesky Krumlov in the Czech Republic.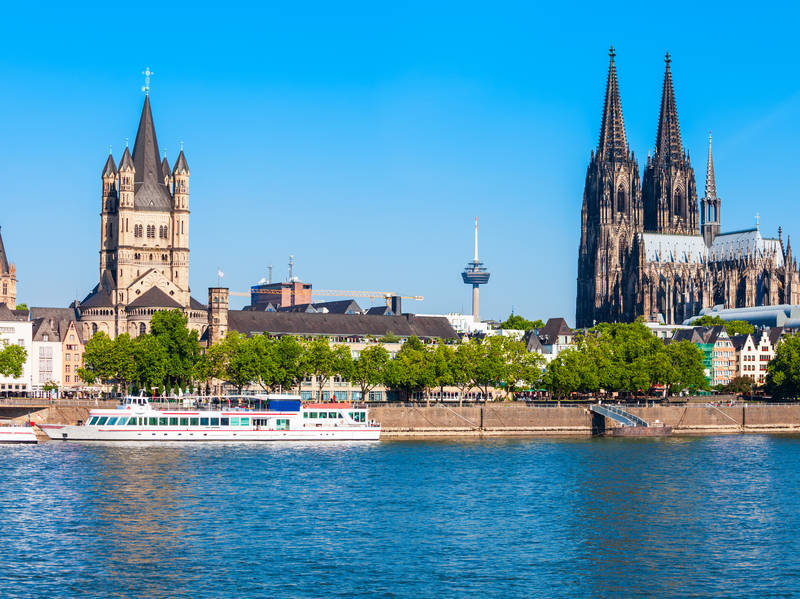 iStockphoto.com/saiko3p
Uniworld
Uniworld describes its ships as a "fleet of luxurious floating boutique hotels" and prides itself on the all-inclusive amenities it offers like onboard yoga classes and exclusive shore excursions. It is also known for its impeccable service and highly trained staff.
One standout itinerary Uniworld has created is its Castles Along the Rhine cruise, which takes in such historic cities as Cologne and Strasbourg and winds through Alsace, one of Europe's most romantic destinations. The blend of French and German cultures here has produced deliciously distinctive food and wine, which passengers have ample opportunity to savor during their trip.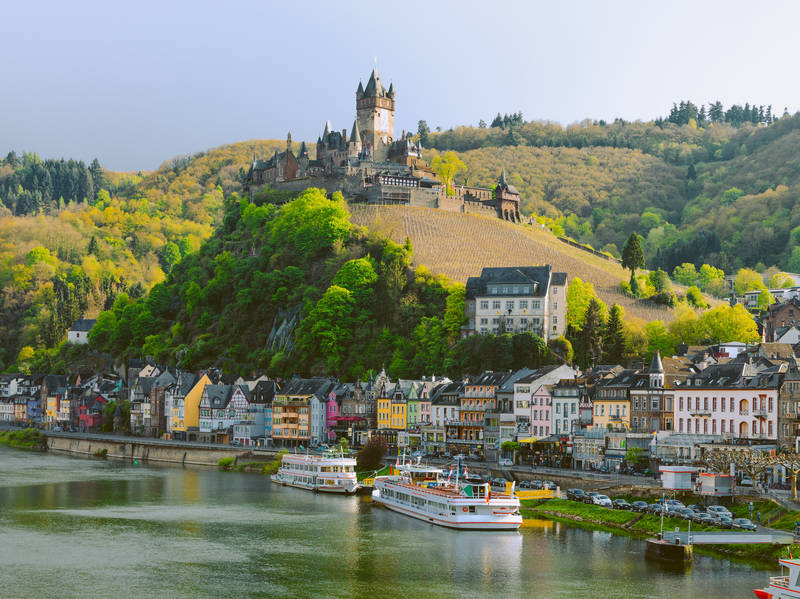 iStockphoto.com/serts
Viking
Viking has been a big player in the river cruising industry for more than 20 years, and during that time they have perfected their innovative ship designs. Their top-of-the-line Viking Longship series features airy spaces, large windows and sleek Scandinavian décor in both the staterooms and public areas. Everything has been carefully crafted to enhance passenger comfort while making the most of the amazing scenery along their selected routes.
Viking also offers many fun things to do, one of them being a Rhine Getaway cruise, which explores the Rhine River between Basel and Amsterdam, an unforgettable route lined with ancient castles, medieval towns, terraced vineyards and soaring cathedrals. Along the way passengers visit Koblenz, known for 700-year-old Marksburg Castle; Cologne, a modern city first established as a provincial capital of the Roman Empire; and Kinderdijk, where you can snap photos of iconic Dutch windmills.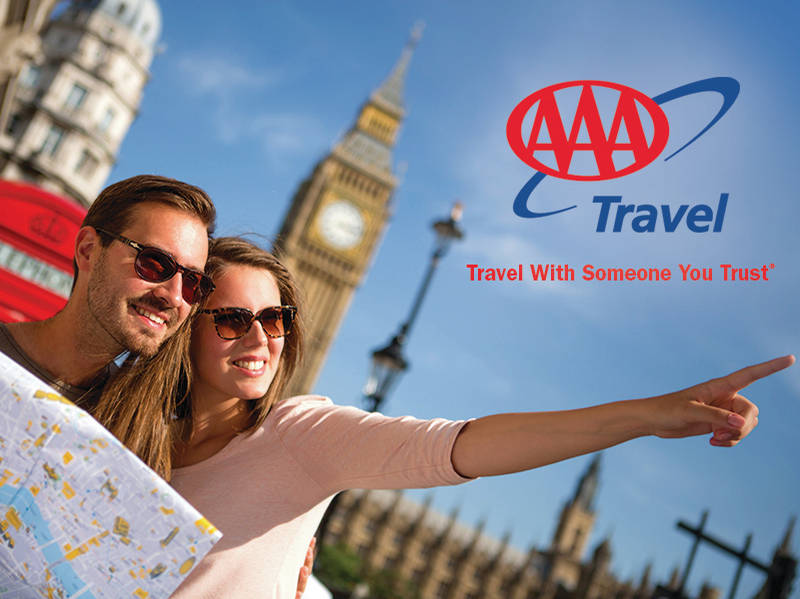 AAA
Start Your Next Vacation with AAA
AAA Travel provides peace of mind when you travel—before, during and after your vacation! Members enjoy the advantages of membership including exclusive benefits, savings, map routing and travel planning, plus additional travel needs such as
AAA Travel Guides
, TourBook® guides, passport photos,
International Driving Permits
and travel insurance. Your next vacation starts with AAA—your complete travel solution. Visit
AAA.com/Travel
.