Best Attractions in CharlestonIn a city with dozens of attractions, you may have trouble deciding where to spend your vacation time. Here are the highlights for this destination, as chosen by AAA editors. GEMs are "Great Experiences for Members."
A Trip Into History
When it was settled in 1670 by British traders, Charleston was named Charles Towne in honor of King Charles II. Charles Towne Landing State Historic Site captures the essence of the Colonial era on 664 acres surrounding the site of the first settlement, across the Ashley River from present-day Charleston. Highlights include artifacts, archeological digs, a replica of a 17th-century ship and a visitor center with interactive exhibits.
That Lowcountry plantations are nearly intact is a marvel. Three along the Ashley River, each architecturally unique, document the antebellum culture—slavery, agriculture, horticulture, architecture, trade, society and so forth. Magnolia Plantation and Gardens , a AAA GEM destination, has been lovingly maintained by Drayton family descendants since 1676; the gardens are said to be America's oldest. Drayton Hall is one of the South's finest examples of preserved Georgian-Palladian architecture. With its formal gardens, terraced lawn and stately house full of museum-quality artwork and family collections, the AAA GEM Middleton Place evokes Southern plantation refinement. House, grounds, nature or wetlands tours (or varying combinations thereof) are available at each location.
Beautiful Architecture
A city ordinance prohibits the destruction of buildings over 75 years old. As you travel through Charleston on foot, look for preservation society plaques identifying historic properties, especially the hundreds of meticulously restored houses. While most are privately owned, the following of exceptional interest, all AAA GEMs, do offer tours: Edmondston-Alston House , Heyward-Washington House , Nathaniel Russell House and Calhoun Mansion .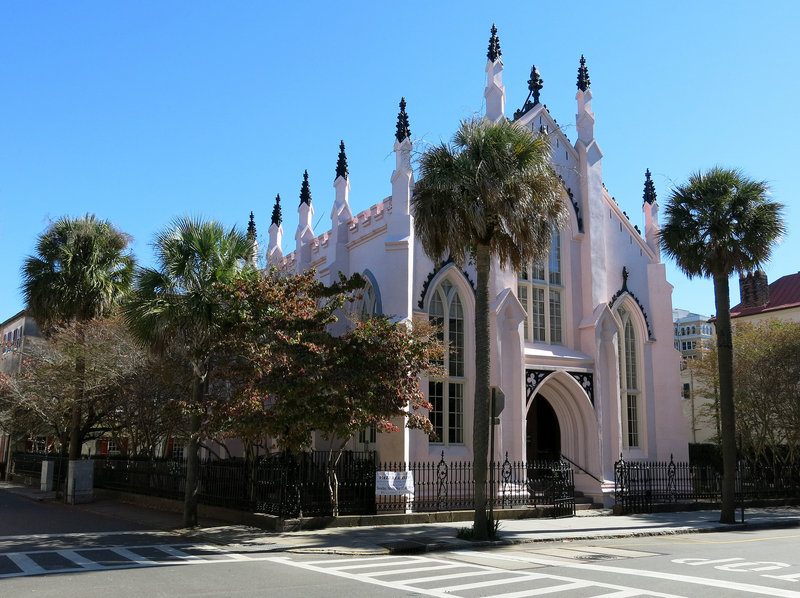 flickr/Spencer Means
Church steeples are among Charleston's tallest structures, and none stands more prominently than the 186-foot spire of AAA GEM St. Michael's Church , constructed in 1761. Multiple spires topped with finials top the 1845 Gothic Revival-style Huguenot Church , another AAA GEM. Other noteworthy examples of ecclesiastical architecture include Kahal Kadosh Beth Elohim , a Jewish synagogue, and the imposing St. Philip's Episcopal Church, which protrudes into Church Street.
Culture Around Every Turn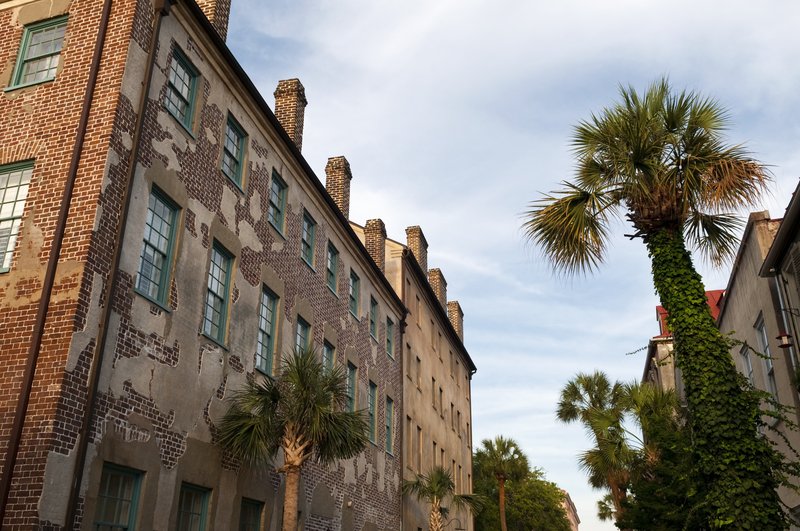 jcarillet/iStockphoto.com
Contemporary Charleston's cultural scene thrives with its mix of performing and visual arts, and you'll find there are many fun places to go. Standout museums include Charleston Museum , one of the nation's oldest museums, and The Gibbes Museum of Art , a AAA GEM attraction featuring outstanding American art. Historic Dock Street Theatre , another AAA GEM, frequently offers plays; visitors can tour this 18th-century classic on weekdays.
Take a Tour
Although the compact city lends itself wonderfully to independent exploration, guided tours provide an excellent introduction to history, architecture and culture. Ghosts, gardens, Gullah, graveyards—you name the topic and there's a walking tour to cover it. If you're searching for things for couples to do, you'll find that two of the most romantic ways to savor charming Charleston are by horse-drawn carriage and an evening harbor cruise. In addition to providing a climate-controlled environment for city sightseeing, motorized tours usher passengers to the outlying plantations in comfort.
Many bus and van tours pick up passengers at their place of lodging and then head to the Charleston Visitor Center on Meeting Street for the official start of the tour. If you don't stop here with a tour group, go on your own to pick up free tourist information and view "Forever Charleston" ; the orientation film is designed to help you prioritize your list of things to do. Tip: If you're going to be in the area for a few days, the Charleston Heritage Passport, a discount attraction ticket giving admission to multiple must-see points of interest, offers great savings and can be purchased at the center.
Explore the Waterfront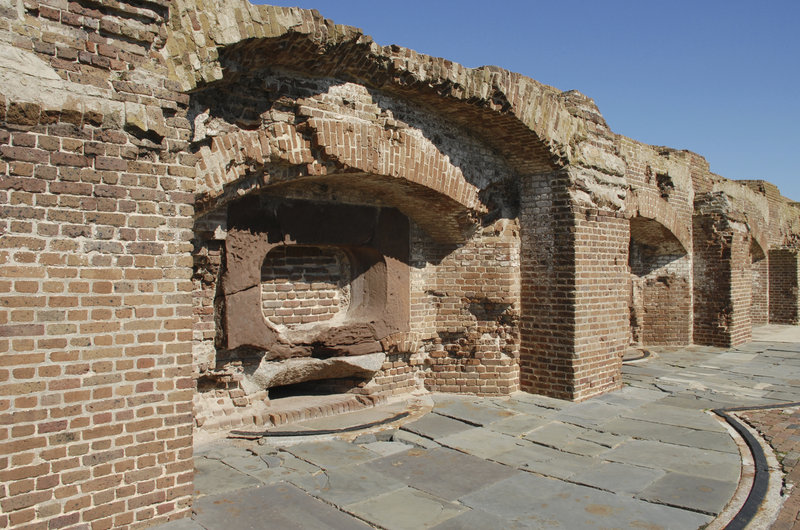 Brian Swartz/iStockphoto.com
Charleston's two riverfronts are a source of fun things to do for locals and visitors alike. White Point Garden, also known as Battery Park, is one of the oldest and most-visited public spaces. Fronting The Battery , Charleston's premier address with its colorful display of mansions, the park hugs the lower tip of the peninsula at the confluence of the Ashley and Cooper rivers, allowing for extended views across the harbor—all the way to Fort Sumter. Aquarium Wharf, farther north facing the Cooper River, is home to the South Carolina Aquarium , a AAA GEM attraction; the wharf's Liberty Square (next to the aquarium) features the Fort Sumter Visitor Education Center, one of two departure points for boat trips to AAA GEM Fort Sumter National Monument .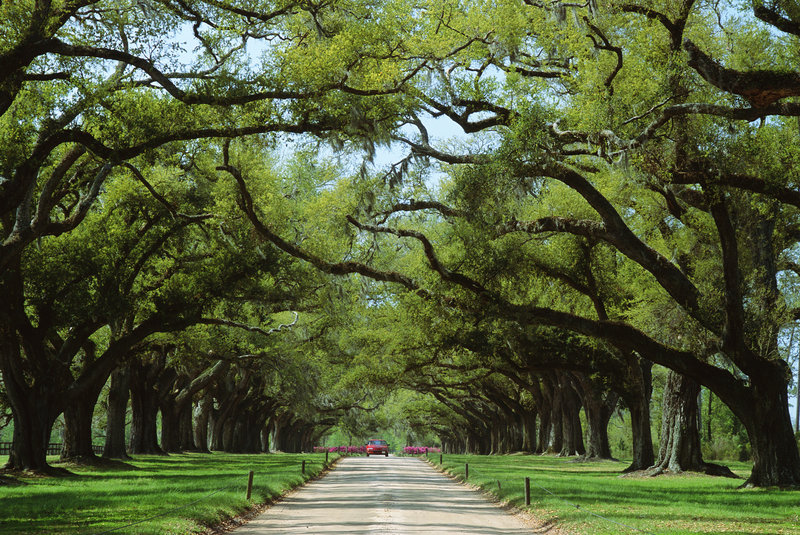 Getty Images/S Solum/PhotoLink
Tour boats to Fort Sumter also depart from Patriots Point Naval and Maritime Museum , a AAA GEM attraction across the Cooper River in Mount Pleasant . The centerpiece of this flotilla of naval vessels with military aircraft is the USS Yorktown, a World War II aircraft carrier. While in Mount Pleasant, you won't want to miss AAA GEM Boone Hall Plantation & Gardens . One of America's oldest working plantations, the estate includes a symmetrical oak allée planted in the mid-18th century, a "slave street" with eight original brick slave houses, Gullah presentations and house tours. Just east of Boone Hall is Charles Pinckney National Historic Site , the former plantation site of one of the framers of the United States Constitution.
AAA GEM Old Santee Canal Park in Moncks Corner, north of Charleston, preserves remnants of a vital canal linking the port of Charleston with inland cities. Exhibits here detail canal workings and regional history. At nearby Cypress Gardens , also a AAA GEM, visitors can follow walking paths through specialty gardens or explore the calm waters of a cypress swamp in a boat.
See all the AAA recommended attractions for this destination.