Best Restaurants in Charleston Our favorites include some of this destination's best restaurants—from fine dining to simple fare.
Charlestonians uphold Southern culture and traditions, and nowhere is this more evident than in the culinary arena. Now, as in Colonial times, Lowcountry cuisine makes creative use of abundant ingredients from coastal waters, marshes, farms and fields. World-class chefs take Southern comfort food to sophisticated levels and consistently garner industry acclaim for Charleston's finest restaurants. As a major culinary travel destination, Charleston is the New Orleans of the Lowcountry.
Go Upscale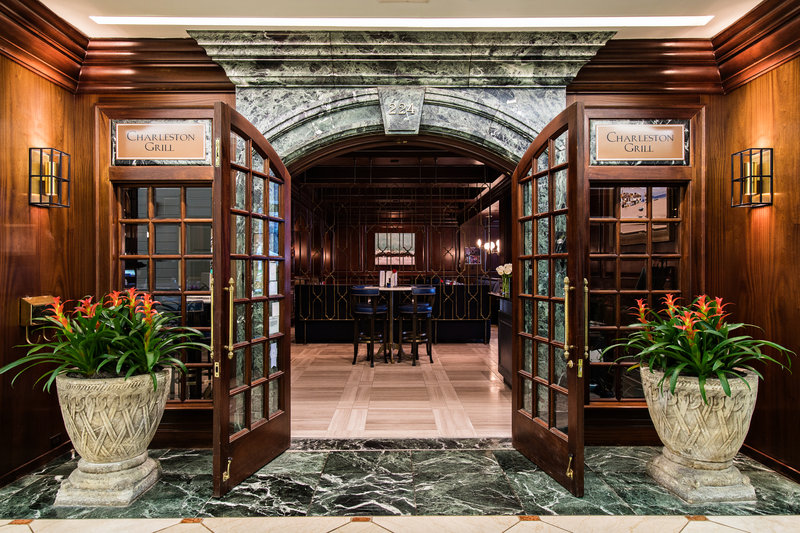 Courtesy of Charleston Grill
Whether your cravings lean toward haute cuisine or Southern comfort food, there are places to eat downtown to satisfy. The menu at Charleston Grill in The Charleston Place features traditional Lowcountry cuisine with a dash of French influence, demonstrated in such dishes as the Grilled Kurobuta Pork Chop and the enticing Seared Flounder & Shrimp. The wait staff is well-versed in all menu selections, and the sommelier is ready to help you navigate the 1,300-plus vintage wine list. With low lighting, dark wood paneling and live jazz, Charleston Grill's upscale ambience comes off relaxed, while still being on the list of things for couples to do. The popularity of the restaurant has made it a destination in its own right.
At High Cotton you'll find straightforward, flavorful dishes prepared from the choicest meats, seafood and produce. Consider these menu options: Lowcountry boil, stuffed rabbit loin, grilled swordfish or a whopping 34-ounce rib-eye steak. Start or end the evening in the lounge, one of the most popular watering holes in the city. Housed in a historic warehouse, this chic destination exudes Southern gentility and dignified ambience.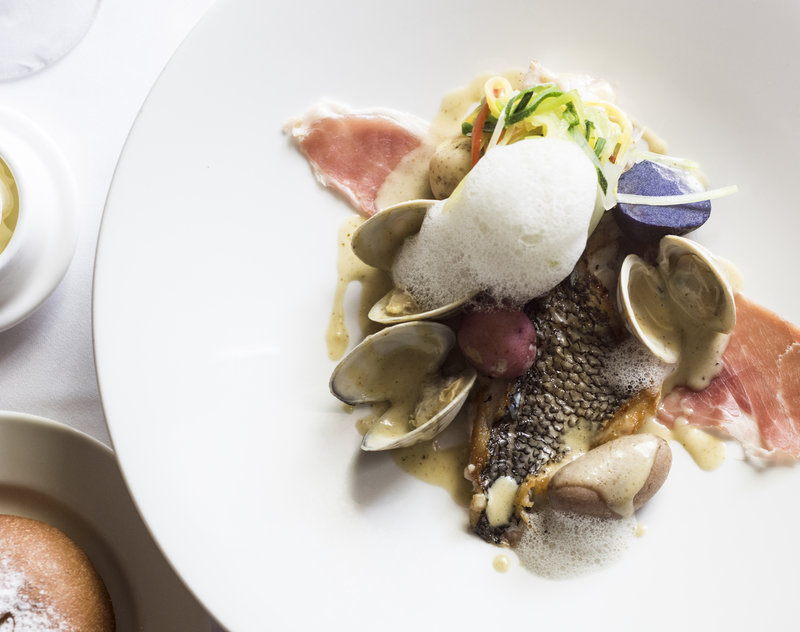 Charming Inns
Circa 1886 operates out of the elegantly remodeled carriage house of the Wentworth Mansion. Charleston's rich culinary history serves as the chef's inspiration for contemporary gourmet cuisine that reflects the availability of seasonal ingredients. The Sake Brined Salmon, 1855 Beef Tenderloin and Broken Arrow Ranch Antelope Loin are some of the representative dishes. Like many restaurants of its caliber, Circa 1886 is staffed with an accomplished pastry chef, so save some of your vacation calories for dessert.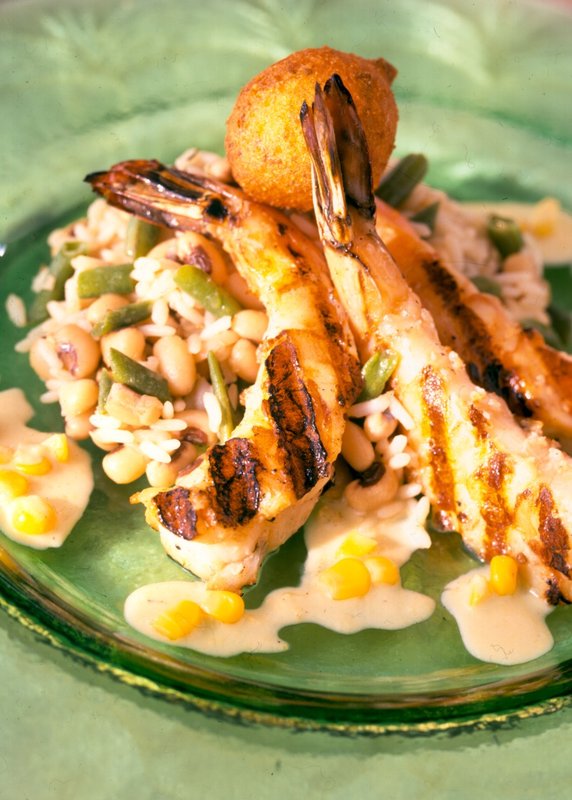 Lou Hammond & Associates
A seamless marriage of cosmopolitan accents and Charleston gentility, Peninsula Grill is simultaneously refined and relaxed. Velvet-lined walls and the plush interior of this restaurant bespeak the atmosphere of a cosmopolitan supper club from another era. And why not? Peninsula Grill is in the historic Planters Inn .
Modern Classic
More than 30 years in operation and a host of industry accolades have earned 82 Queen Restaurant its place in Charleston restaurant lore. The chef honors his trade by presenting a diverse menu of Lowcountry favorites with French, Caribbean, English and African culinary influences. If you're looking for a slice of authenticity during your trip, consider a representative dinner with fried green tomatoes or fried oysters for an appetizer, followed by the jambalaya or roasted rack of lamb as an entrée, finished off with crème brûlée or Bourbon pecan pie for dessert. Seating is available in multiple dining rooms of a restored house or outside in a lovely garden courtyard around an oversize magnolia tree.
Farm to Table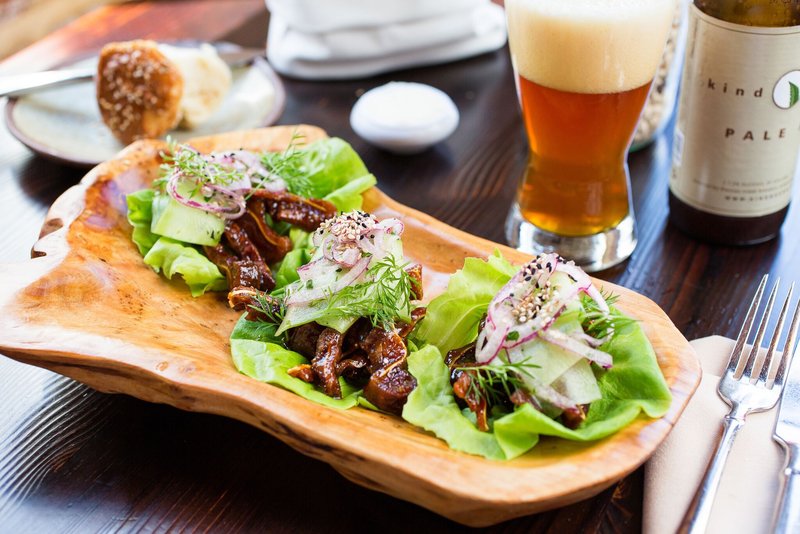 Courtesy of HUSK
Heralded for its farm-to-table approach, casual-chic Husk occupies a renovated antebellum mansion on Queen Street (the historic brick house next door is home to Husk's cozy bar). Though the menu changes daily, you can always count on creatively tweaked Southern classics that incorporate only the finest ingredients from the chefs' heirloom garden and from regional meat, poultry and seafood suppliers. Offerings might include country ham with acorn pancakes; deviled eggs with pickled okra and trout roe; and glazed pork ribs with lima beans and pickled peaches.
Communal Dining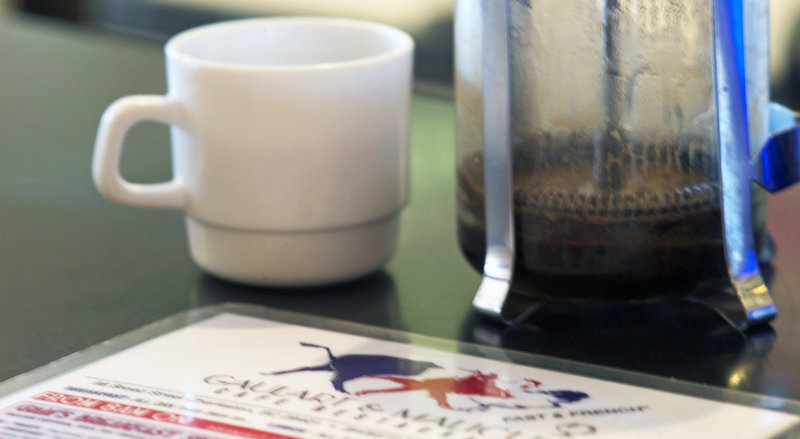 AAA/Thuyvi Gates
The menu of nouveau French cuisine at bustling Gaulart & Maliclet Cafe Restaurant features a variety of sandwiches, fresh breads, pates, cheeses, ooh-la-la desserts and wines as well as seafood, chicken and vegetarian entrées. The popular Thursday night fondue is one of the best fun things to do with friends while visiting Charleston. Expect seating at community tables or counters, and don't be surprised by the frenetic pace of the servers.
See all the restaurants for this destination.