ShoppingWhether you are looking for designer fashions or clothing from grandmother's attic, it can be found in Cincinnati's array of department stores, boutiques and specialty shops. Downtown offers Brooks Brothers, Macy's, Saks Fifth Avenue and Tiffany & Co.
Trendsetters will want to plan a trip to Mount Adams, a San Francisco-style hillside shopping and dining destination. Novelty shops and fashion boutiques are scattered among local restaurants, nightspots and parks. Collegiate-style attire is found in Clifton, where many shops cater to University of Cincinnati students.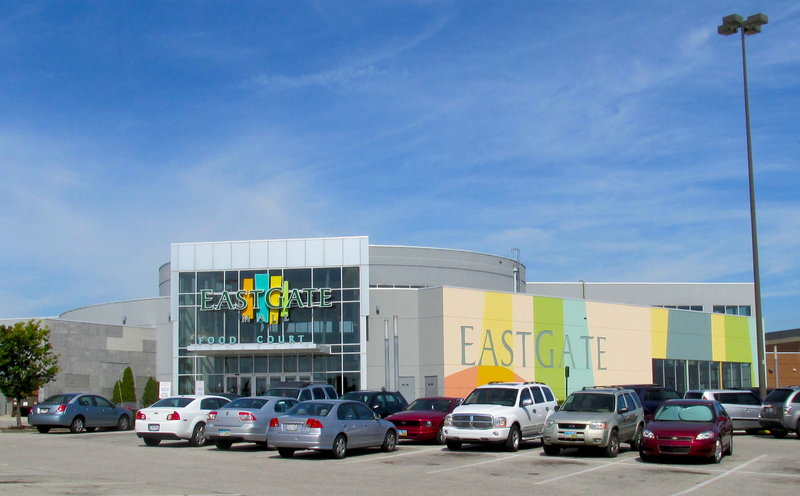 Wikimedia Commons/Aesopposea
Consumer frenzy also can be satisfied at shopping malls, including Eastgate Mall , I-275 exit 63B; Florence Mall , in Florence, Ky.; Kenwood Towne Centre , off I-71N exit 12 or I-71S exit 11 at 7875 Montgomery Rd.; Northgate Mall , I-275 exit 33; and Tri-County Mall , I-275 exit 42. Rookwood Commons & Pavilion, off I-71 exit 6, houses around 45 upscale shops, and Crestview Hills Town Center in Crestview Hills, Ky., offers 300,000 square feet of shops and places to eat.
Bargain hunters will love the Cincinnati Premium Outlets only 30 miles north of downtown. Die-hard discount shoppers can travel 60 miles northeast to Tanger Outlets in Jeffersonville, Ohio (8000 Factory Shops Blvd.).
Findlay Market , Race and Elder streets, is an open-air marketplace that is a Cincinnati tradition. In operation since 1852, it offers a variety of ethnic foods within an old world atmosphere.