About Holland Settled by Dutch immigrants in 1847, Holland retains the essence of a Dutch town. Even if you do nothing more than drive or walk around looking at scenery, you'll be greatly rewarded. The Victorian architecture is one of the appeals of downtown—along, of course, with all those springtime tulips. Millions of blooming tulips in the parks and neighborhoods provide a spectacular floral display from late April to mid-May. Markers and plaques document local heritage and some of the historic buildings. When you're downtown you won't have far to go before encountering a piece of public art; there are more than a dozen sculptures and statues. Hope College, Lake Michigan, Lake Macatawa, sand dunes and a lighthouse (affectionately called "Big Red") add to the area's picturesque attributes.
Holland has three public beaches: Holland State Park at 2215 Ottawa Beach Rd., Tunnel Park at 66 N. Lakeshore Dr., and Laketown Beach, west off 64th Street on 142nd Avenue. The 157-foot Mount Pisgah sand dune, just east of Holland State Park in neighboring Park Township, affords a panoramic view of Holland via a boardwalk and stair system; Lake Michigan, Big Red and Lake Macatawa can be seen. Park in the lot near Black Lake Avenue and Ottawa Beach Road.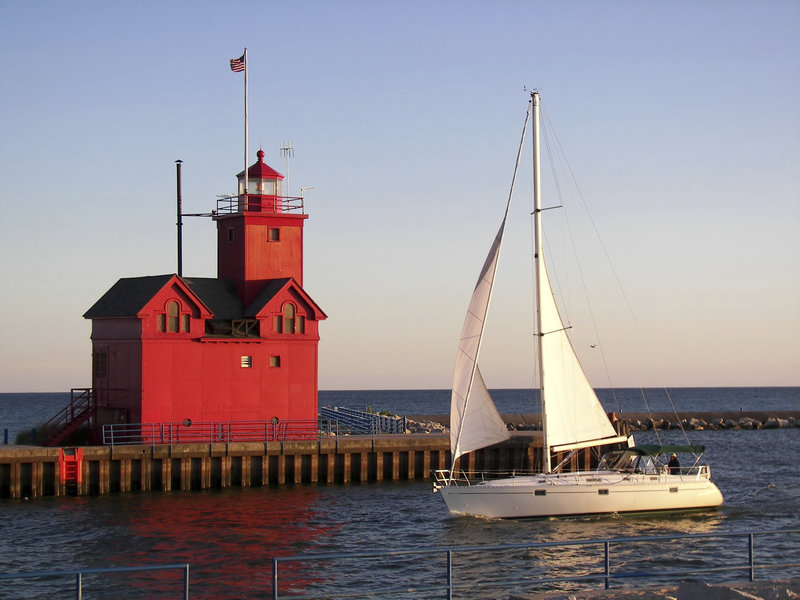 liveslow/iStockphoto.com
There is no shortage of recreational opportunities. You can go biking, hiking, fishing, golfing, cross-country skiing, snowshoeing and snowboarding; the Holland Area Convention and Visitors Bureau has brochures about bike paths, fishing and winter activities. Boat launches for Lake Macatawa are at Dunton Park; Kollen Park; and on Ottawa Beach Road near Anchorage Marina, on the northwest section of the lake.
On Friday evenings in summer (6:30-8:30, early June through late August), free concerts are held in Kollen Park.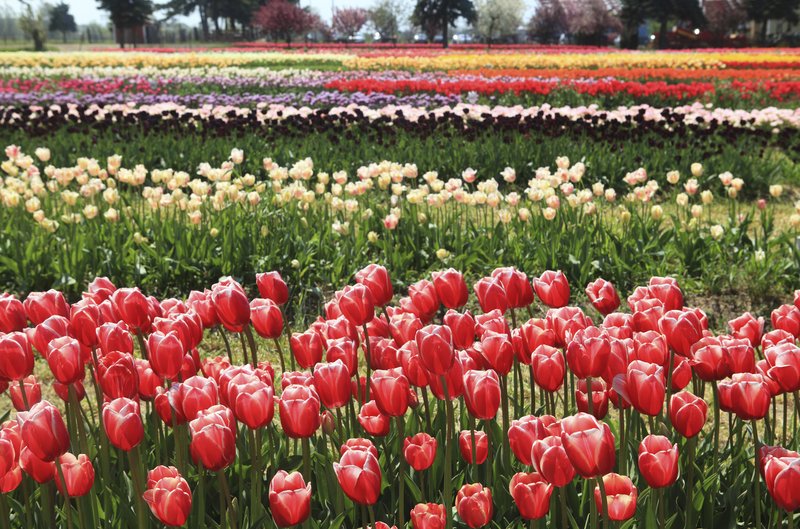 Dole08/iStockphoto.com
Tulip Time Festival, held for one week in early May, features tulip lanes covering 6 miles and numerous activities, including Dutch dancing, arts and crafts exhibits, parades, children's events, concerts, fireworks and more.
Visitor Centers Holland Area Convention & Visitors Bureau 78 E. 8th St. Holland, MI 49423. Phone:(616)394-0000 or (800)506-1299
Self-guiding ToursThe visitor guides available at the convention and visitors bureau contain self-guiding routes mapping out several of the historic downtown buildings as well as the public art locations.
ShoppingThere are several art galleries downtown, and the many boutiques sell a wide assortment of merchandise, including apparel, books, cards, gift items, home furnishings and jewelry. From mid-May to mid-December a farmers market offers fresh finds Wed. and Sat. 8-3. Winter shopping is simple thanks to the town's snowmelt system, which keeps downtown streets and sidewalks snow-free during the winter.
Things to Do Cappon & Settlers House Museums
De Klomp Wooden Shoe and Delftware Factory