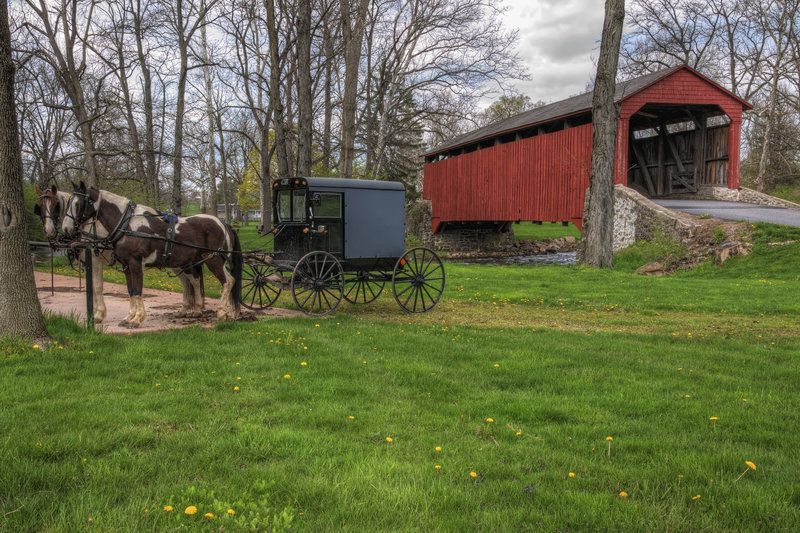 michaelmill/iStockphoto.com
Description
During the Revolutionary War Lancaster was the largest inland city in the Colonies. It was capital of the nation for 1 day on Sept. 27, 1777, when Congress stopped in Lancaster as it fled Philadelphia after the Battle of Brandywine. Lancaster was the state capital 1799-1812.
The city is in the heart of Lancaster County and is known for its Amish and Mennonite population, its picturesque and productive farms and its heaping platters of Pennsylvania Dutch food. The Discover Lancaster Visitors Center, off US 30, presents a brief orientation to the area through multimedia displays, brochures, maps and an art gallery.
Shopping
Farmers markets
at various locations around town offer such delicacies as souse, schmiercase, cup cheese, schnitz, old-fashioned Bavarian pretzels and shoofly pie.
Central Market
, Penn Sq., has been operating since the 1730's in what is said to be the oldest farmers market building in the country. Visitors can shop for fresh fruits, vegetables, flowers, meats and baked goods. The site is open Tues. and Fri. 6-4 and Sat. 6-2.
Lancaster has a large number of factory outlets, including the Tanger Outlet Center, featuring more than 85 outlet stores and Rockvale Square Factory Outlet Village, at SR 30E and SR 896, another large center with nearly 80 factory stores. Several specialty shops are located on Lincoln Highway E.