Bars & Nightlife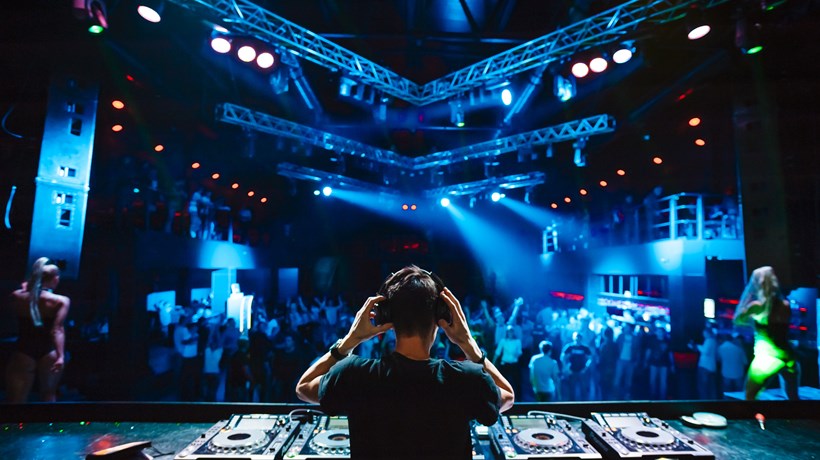 glazok90/Shutterstock.com
London's nightlife is one of the most vibrant and varied in the world, with everything from mega clubs to live music. And from trendy bars to traditional British pubs.
Spots in central London like Soho and Leicester Square attract visitors most nights of the week, but if it's the more trendy venues you're interested in why not try neighborhoods like Hoxton and Shoreditch in East London, or Brixton and Clapham in South London.

Here's just a taster of what London has to offer on a night out, including quality pubs and bars, world-renowned clubs, live music venues and much more.
Ministry of SoundConverted from an old bus station in the 90s, the Ministry of Sound is a legendary spot in London's clubbing scene, and it's an international brand, too. Located close to Elephant and Castle, south of Waterloo, the club boasts five rooms, four bars, a VIP lounge, a courtyard area and what's said to be the world's best sound system.
Read More...Address: 103 Gaunt Street, Elephant & Castle, London
Email: info@ministryofsound.com
Phone: +44 20 7740 8600
Website: www.ministryofsound.com
Operating Hours: Fri 10:30pm–6am, Sat 11pm–6am. Last entry at 4am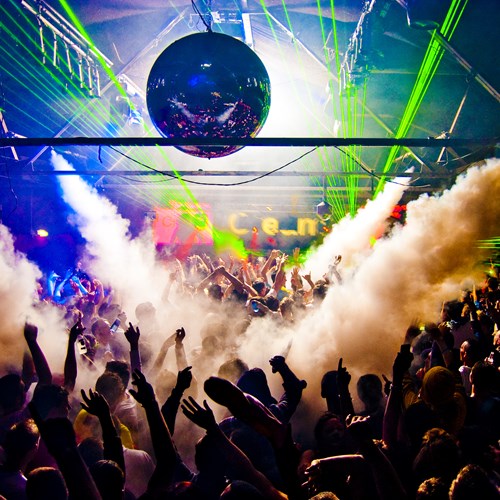 Anthony Mooney/Shutterstock.com
Vaulty TowersRun by the creative minds behind The Vaults, Vaulty Towers is a bar that perfectly captures the whimsical essence of the experimental art space beneath. It's packed with curios like an exaggeratedly tall bar stool, or a table disguised as a secret tree house. Whimsy runs through the drink menu, too: negronis are served on tap, and there is a genuine creative touch to everything they do, down to a makeshift spinning wheel to determine your pick of drink if you're so inclined.
Read More...Address: 34 Lower Marsh, Bishop's, London
Phone: +44 20 7928 9042
Website: www.vaultytowers.london
Operating Hours: Sun–Wed noon–11pm, Thu–Sat noon–midnight
More Info: Vaulty Towers is a cashless venue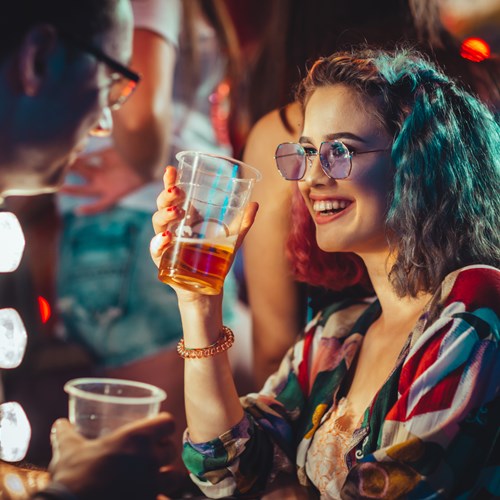 astarot/Shutterstock.com
Marksman Public HouseMarksman Public House is an award-winning establishment in London's flourishing East End features a revamped 150-year-old pub, unmistakably modern yet layered with history, and an upstairs dining room where you can fully expect to be served one of the city's finest Sunday roasts.
Read More...Address: 254 Hackney Road, London
Email: bookings@marksmanpublichouse.com
Website: www.marksmanpublichouse.com
Operating Hours: Wed & Thu 4pm–midnight, Fri noon–1am, Sat 11am–1am, Sun noon–11pm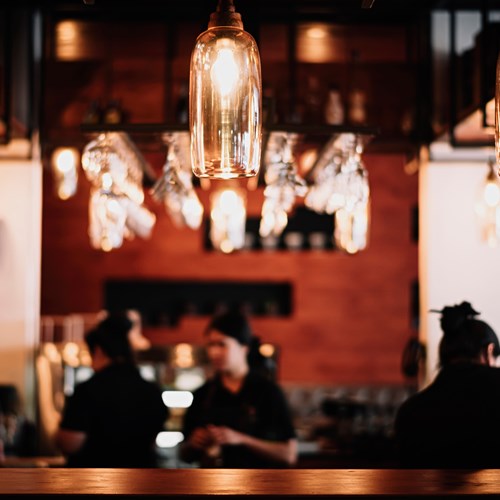 Picnote/Shutterstock.com
Mayor of Scaredy Cat TownSure, the concept of "insider-only" speakeasy is far from new, but we think this little place is worth seeking out. It's not just the satisfaction of being somewhere secret — Mayor of Scaredy Cat Town takes itself with a refreshingly healthy dose of irony, which shines through its "rules of engagement" (as point 2 reads, "The town is Scaredy Cat Town, not Cool Cats Town, the Mayor demands the highest standards of self deprecation"), all the while serving a great selection of inventive cocktails and finger foods; there's also a weekend brunch at 39£ a piece.
To get here, enter through The Breakfast Club (Spitalfields) and head straight for the Smeg fridge. Don't even think of leaving the same way you came in lest you blow their cover: there is a separate exit through the toilet.

Read More...Address: 12-16 Artillery Lane, Spitalfields, London
Phone: +44 20 7078 9639
Website: www.themayorofscaredycattown.com
Operating Hours: Mon–Wed 5pm–11:30pm, Thu & Fri 5pm–midnight, Sat noon–midnight, Sun noon–10pm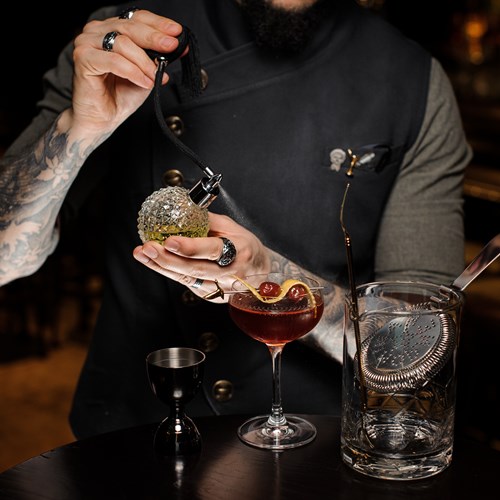 Maksym Fesenko/Shutterstock.com
The Four QuartersThe Four Quarters is a no-frills bar in Peckham with major nostalgia-factor packed full of retro arcade games. Each game is only 25 pence to play, so you can have them all, plus great vegetarian and vegan grub.
Read More...Address: 187 Rye Lane, Peckham, London
Phone: +44 7943 366 002
Website: www.fourquartersbar.co.uk
Operating Hours: Mon 5:30pm–11pm, Tue & Wed 5:30pm–1am, Thu 5:30pm–1:30pm, Fri 5pm–2am, Sat 1pm–2am, Sun 3:30pm–11pm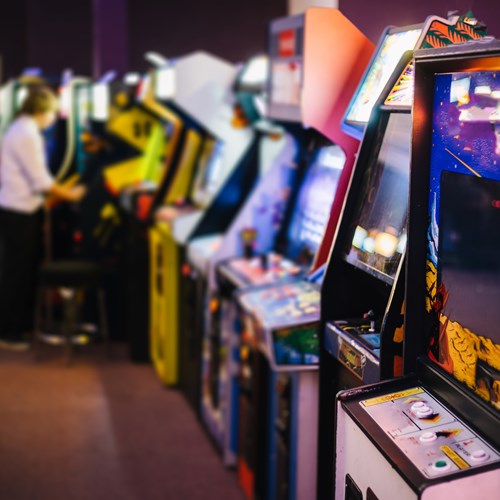 Atmosphere1/Shutterstock.com
Ladies & GentsWhat could easily have been a gimmick actually became one of Kentish Town's favorite watering holes: a former public toilet transformed into a below-ground bar. There is another one in Camden now — walk up or down Kentish Town Road if either is full.
Read More...Address: 2 Highgate Rd, Kentish Town, London
Phone: +44 20 7813 7562
Website: www.ladiesandgents.co
Operating Hours: Thu 5pm–11:30pm, Fri & Sat 5pm–2am, Sun 5pm –11:30pm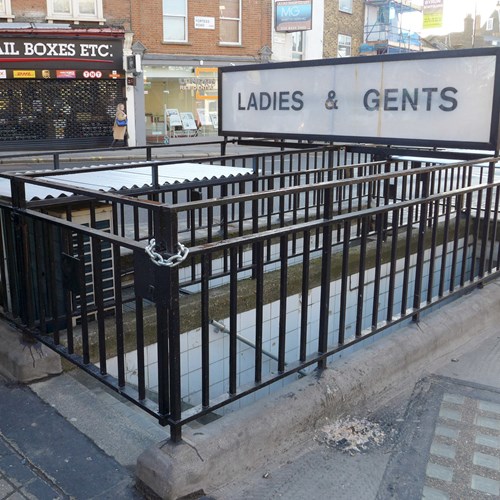 Ewan Munro/Flickr
The VaultsHoused deep below the ground (underneath London's Waterloo station) are The Vaults: a one-of-a-kind venue for experimental art in all its forms. Their calendar is updated regularly, and since anyone can rent a space to host an event (all rooms are for hire), the selection is expectedly both quirky and robust.
Read More...Address: Leake Street, Bishop's ward, London
Phone: +44 20 7401 9603
Website: www.thevaults.london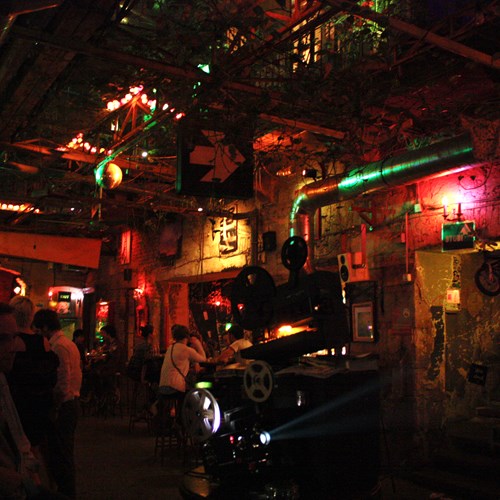 Daniel Edwins/Flickr
The Argyll ArmsKnown for its real ales, traditional pub grub and beautiful Victorian decor with mahogany paneling, The Argyll Arms is a slice of old London in the bustling shopping district of Oxford Street. Completed in 1742, the Grade II listed pub is named after the second Duke of Argyll and there is a rumor that a secret tunnel once connected the pub to the duke's mansion.
Read More...Address: 18 Argyll Street, London
Phone: +44 20 7734 6117
Website: www.nicholsonspubs.co.uk/restaurants/london/theargyllarmsoxfordcircuslondon
Operating Hours: Daily noon–10pm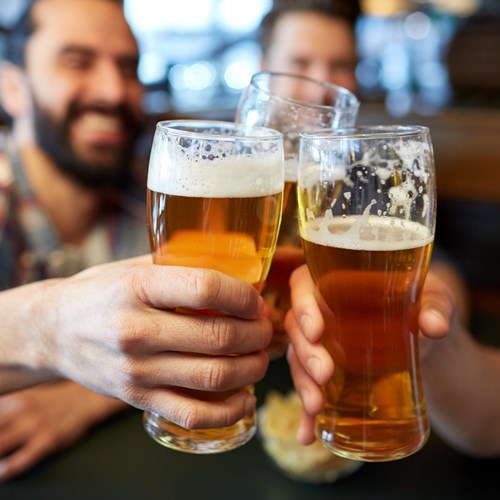 Syda Productions/Shutterstock.com
SohoThe energetic streets of Soho are the most popular nightlife destination. The neighborhood still retains a somewhat risqué vibe with bars, cafes and restaurants that cater to hip crowds of international creatives. Soho is also known as the center of LGBTQA+ community, so don't miss out on all the gay and lesbian party spots in the area.
Soho is an absolute must-see, since it's so multifaceted. Dean, Frith, Beak, and Old Compton streets are lively around the clock, and long-running Ronnie Scott's Jazz Club can be found here. Shaftesbury Avenue attracts theatre-goers, while Carnaby, Oxford and Regent streets and the iconic Liberty's department store are there for your shopping needs. Music shops, small cafes and quaint bakeries are on every corner!

Read More...Address: Soho, West End, London
Website: www.thisissoho.co.uk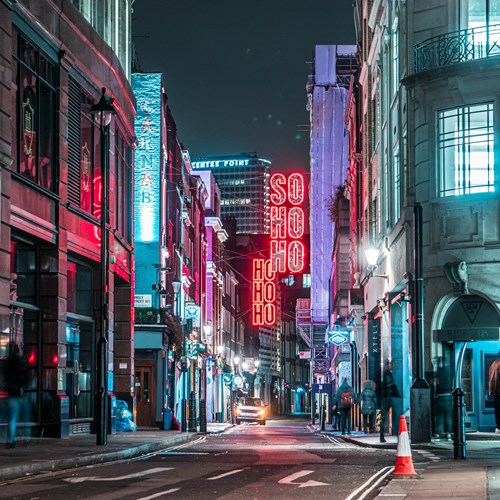 Mikel Parera/unsplash.com
The Top Secret Comedy ClubIn keeping with its name, the Top Secret Comedy Club is perhaps London's best kept secret when it comes to comedy entertainment. But watch out — it's unlikely to stay this way for long! Dishing out the jests, the quips and the witticisms every night of the week are a range of both well-established and up-and-coming comedians. At prices accessible beyond belief, you can find yourself spending the evening (and only a pound or two) at one of the city's most interesting comedy venues.
Read More...Address: 170 Drury Lane, London
Email: info@thetopsecretcomedyclub.co.uk
Phone: +44 7956 539 784
Website: www.thetopsecretcomedyclub.co.uk
Operating Hours: Mon–Fri 6pm–11pm, Sat 2pm–11pm, Sun 2pm–10:30pm
Tickets: Prices vary depending on event. Sometimes the entry is free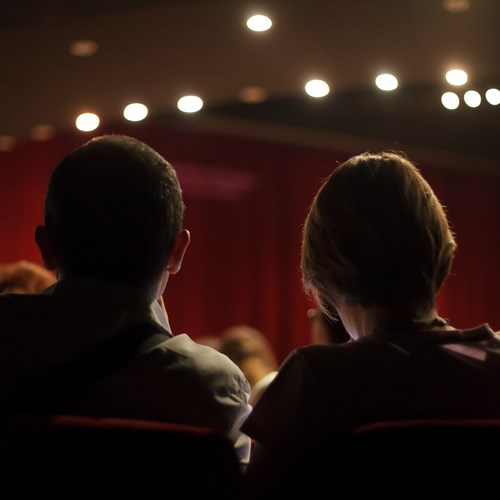 aerogondo2 / Shutterstock.com
Ronnie Scott's Jazz ClubRonnie Scott's Jazz Club is perhaps the capital's most iconic jazz venue. Up and running since 1959, Ronnie Scott's has had the pleasure of hosting some of the world's most renowned musicians. Whether it's the weekly jam sessions in the upstairs cocktail bar or any of the top notch live bands playing in the main club, it is guaranteed you will enjoy the evening in style in one of the coolest and classiest places in London.
Read More...Address: 47 Frith Street, Soho, London
Phone: +44 20 7439 0747
Website: www.ronniescotts.co.uk
Operating Hours: Open daily. See website for exact opening hours
More Info: Booking a spot in advance is highly recommended
Tickets: Prices vary depending on event.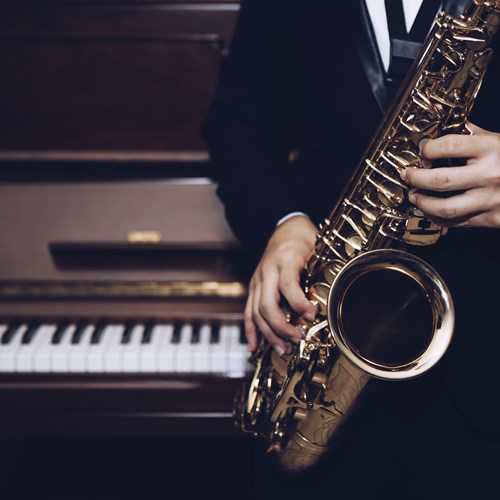 Freedom Studio/Shutterstock
The King's Head Theatre PubA cheaper and more authentic alternative to the glamor of London's West End can be found hidden away upstairs or downstairs in many pubs across the capital. The King's Head in Islington was the first theater pub to open since Shakespearean times. And if you're willing to leave the city center for an evening, The King's Head offers theater, musicals and stand-up comedy. This is where a handful of world-renowned actors started off before being propelled to fame and where many a successful West End production was born. Make sure to have a look at the shows on their website and see if anything catches your eye before booking tickets.
Read More...Address: 115 Upper Street, Islington, London
Email: kingsheadtheatre@youngs.co.uk
Phone: +44 0207 226 8561
Website: www.kingsheadtheatrepub.co.uk
Operating Hours: Daily noon–11pm. Kitchen open until 9pm
Tickets: Prices vary depending on event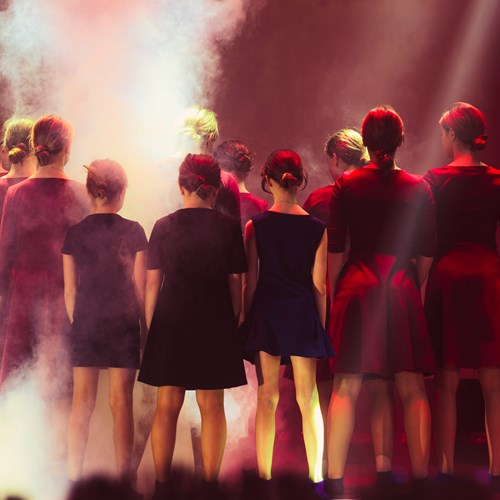 Shymanska Yunnona / Shutterstock.com
The Atlas PubThe Atlas Pub is a warm and relaxing venue, where you'll find stylish wood paneling, fresh flowers and a brick fireplace. It also has a fine selection of wines and ales, a menu full of delicious and diverse dishes, and is the location of The London Wine Academy's popular wine workshops.
Read More...Address: 16 Seagrave Road, Fulham, London
Email: reservations@theatlaspub.com
Phone: +44 20 7385 9129
Website: www.theatlaspub.co.uk
Operating Hours: Mon–Fri 4pm–11pm, Sat noon–11pm, Sun noon–10:30pm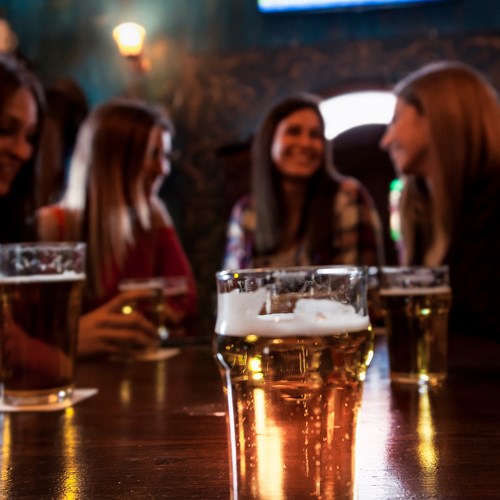 marino bocelli/Shutterstock.com
Gordon's Wine BarThought to be London's oldest wine bar — established in 1890 — Gordon's is a wonderfully atmospheric venue that feels like something from another era. This candlelit cellar-bar serves a wide range of wines, sherries and ports from the barrel, as well as big hearty meals. Always busy, you're advised to arrive around 4pm if you want to bag a table.
Read More...Address: 47 Villiers Street, London
Email: info@gordonswinebar.com
Phone: +44 20 7930 1408
Website: www.gordonswinebar.com
Operating Hours: Mon–Sat 11am–11pm, Sun noon–10pm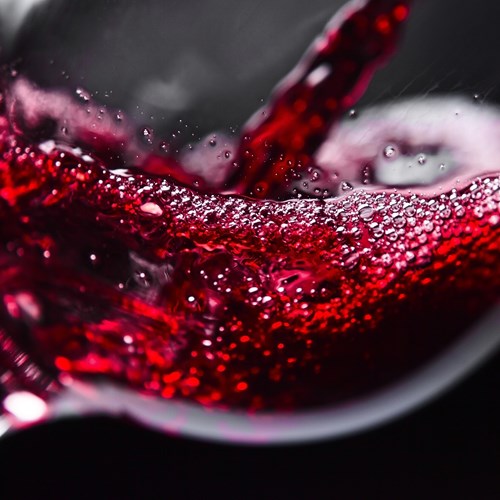 Igor Normann/Shuttlestock.com
The RoxyBelow the busy streets of London's West End lies informal basement bar The Roxy. Popular with everyone from students to the after-work crowd, The Roxy has six weekly club nights pumping out popular, electronic and alternative music. Happy hour kicks off at 5pm and ends at 8.30pm.
Read More...Address: 3-5 Rathbone Place Marylebone, London
Phone: +44 20 7255 1098
Website: www.theroxy.co.uk
Operating Hours: Mon 10pm–3am, Tue–Thu 5pm–3am, Fri & Sat 5pm–3:30pm, Sun closed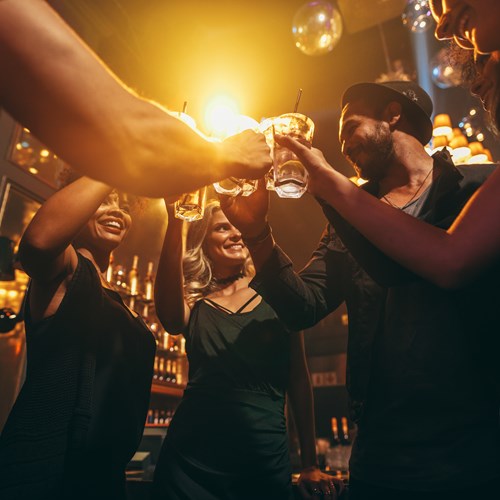 Jacob Lund/Shutterstock.com
The Prince AlfredEstablished in 1863, The Prince Alfred has retained much of its period features, including the original Victorian snugs — each with its own door onto the street and separated from each other by a wooden partition with a small access door. The PA, as it is known locally, also serves food in the adjoining Formosa dining room, and is located close to the picturesque waterside of Little Venice.
Read More...Address: 5a Formosa Street, London
Email: princealfred@youngs.co.uk
Phone: +44 20 7286 3287
Website: www.theprincealfred.com
Operating Hours: Mon–Fri noon–11pm, Sat 10am–11pm, Sun noon–10:30pm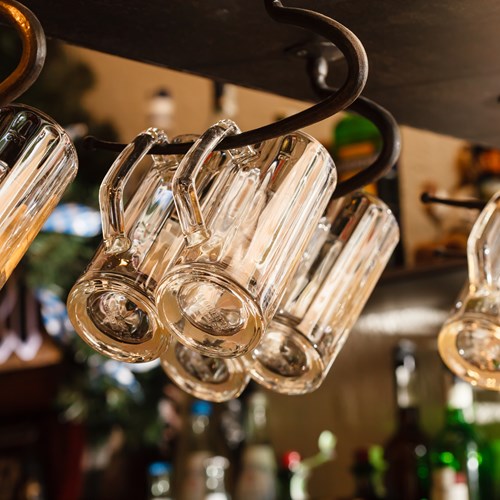 Shebeko/Shutterstock.com
The Hippodrome CasinoJust like Leicester Square, where it is located, the five-floor Hippodrome Casino is glitzy and vibrant. Aside from the gaming areas, there are live shows, six bars, a restaurant, two lounges and an outdoor smoking and cigar bar. The heart of it all is the Heliot bar on the first floor balcony, serving classic cocktails with a Hippodrome twist.
Read More...Address: Leicester Square, London
Email: info@hippodromecasino.com
Phone: +44 207 769 8888
Website: www.hippodromecasino.com
Operating Hours: 24/7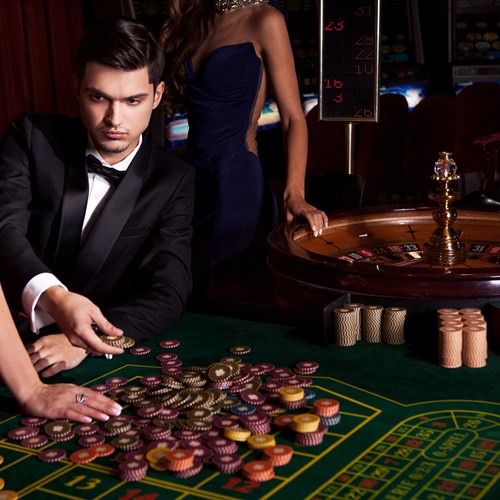 AS Inc/Shutterstock.com