Introduction Bienvenue! "Welcome" to Montréal. This vibrant city known for its joie de vivre is a treat for the senses. Visually, Montréal is stunning. Set on an island in the St. Lawrence River, the city is a photographer's delight. Its imposing modern skyline punctuated with skyscrapers confirms its status as one of Canada's leading contemporary, metropolitan areas. In contrast, the narrow, 18th-century cobblestone streets of Old Montréal (Vieux-Montréal) recall the days of Ville Marie, the city's original settlement.
At the heart and summit of the city is Mont Royal, the mountain in the middle of the island French explorer Jacques Cartier climbed and named in 1535. The mountain is now part of Mont-Royal Park, an oasis of greenery designed by landscape architect Frederick Law Olmstead. The site is a favorite of Montréalers for a nature escape and impressive views of the city, river and countryside.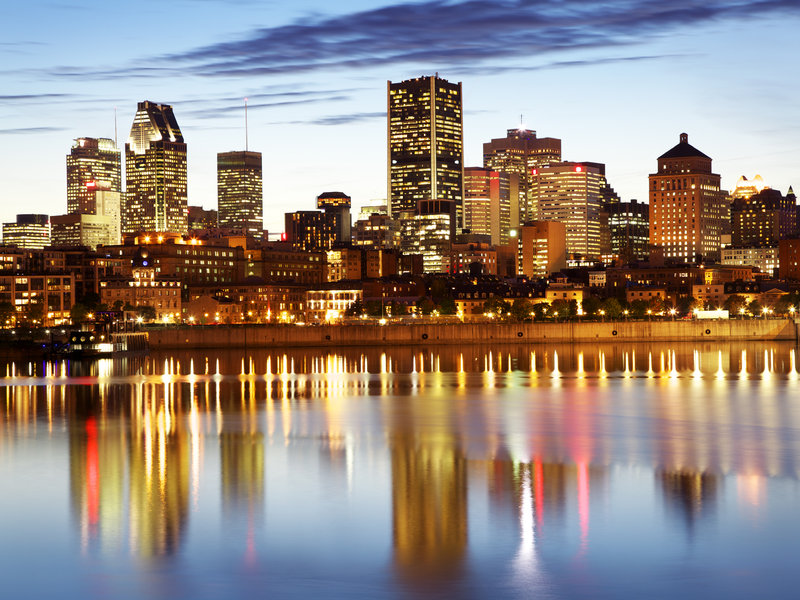 Vladone/iStockphoto.com
Montréal is a pleasure to explore on foot while you're on vacation; by horse-drawn carriage (calèche); or, sheltered from the elements (especially in winter), underground in a veritable subterranean city known as Underground Montréal, where buildings, shops, restaurants, theaters and métro stations are connected by more than 33 kilometres (21 mi.) of passageways.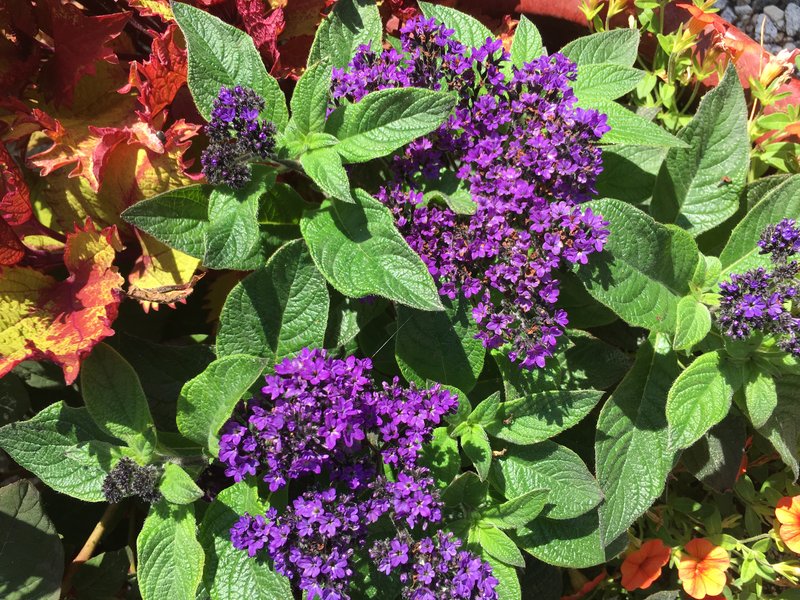 AAA/Inspector 602
This cosmopolitan, sophisticated city is distinctly European in nature and proud of its Gallic heritage. And although the melodious flow of the French language is heard throughout Montréal, as might be expected in the second-largest French-speaking city in the world (though most Québecois also are fluent in English), a third of the population is non-French.
Getting There
By CarThe major highway route from the United States is I-87, which becomes Autoroute 15; I-87 enters Canada from northeastern New York. Autoroute 10 enters the city from the Eastern Townships and Vermont. From the east across the Champlain Bridge, Autoroute 20 allows controlled access to the downtown areas, and Autoroute 40 proceeds along the north shore of the St. Lawrence River. The Montréal Laurentian Autoroute, Hwy. 15, arrives from the north, while Autoroute 40 enters Montréal from the west.
Air TravelMontréal-Pierre Elliott Trudeau International Airport (YUL), formerly Montréal-Dorval Airport, 22 kilometres (14 mi.) west of downtown in Dorval, handles commercial flights. Terminal exit signs direct travelers to Hwy. 20, which becomes Hwy. 720 (Autoroute Ville-Marie). From here, the exits to rues Guy, Atwater and de la Montagne provide access to downtown and Old Montréal.
Taxis to downtown are fixed at $40 from Montréal-Trudeau. Limousines are $55–$60; to other destinations the minimum rate is $17, then charged according to the meter for a taxi, minimum $50 for a limousine, with a rate card according to destination. The 747 Express Bus operates 24 hours daily and provides transportation between Montréal's central transit station (Berri-UQAM) and the airport with a journey time between 45 and 70 minutes, depending on traffic. The fare, which includes a 24-hour pass for the city's bus and subway network, is $10; only coins are accepted for payment aboard the 747; tickets can also be purchased from machines on the arrivals level, and city transit passes are also accepted. A second 747 bus route has been added, providing service to Lionel-Groulx station daily between 11 a.m. and 8 p.m., with a journey time of 25 to 35 minutes. STM bus 204 also serves the airport and regular bus 209 connects with the Roxboro-Pierrefonds commuter train station; the fare for either bus is $3.25 (exact change required). A free shuttle bus connects air travelers with the nearby VIA train station in Dorval; phone (514) 989-2626 or (888) 842-7245.
Nearly all major rental-car companies serve Montréal, and desks are inside airline terminals at Montréal-Trudeau. Be prepared for a high provincial tax on car rentals and an extra charge for insurance coverage. For the best prices, reservations should be made several weeks in advance, especially during peak seasons. Local AAA/CAA clubs can provide this assistance or additional information. Hertz, (514) 842-8537, (800) 263-0600 in Canada for English speakers, (514) 636-9530 or (800) 263-0678 in Canada for French speakers, or (800) 654-3131 outside Canada, offers discounts to AAA/CAA members.
Getting Around
Street SystemMontréal can be a tricky place to navigate until you fully understand its odd layout. The city is on an island in the St. Lawrence River, which generally flows west to east from the Great Lakes to the Atlantic Ocean. The banks of the St. Lawrence are known as the north shore and south shore, even though the river flows almost due north where it meets Montréal. Consequently, the streets that run parallel to the river are labeled from boulevard St-Laurent east-west, even though they actually run north-south; those perpendicular to the water, though nearly east-west, are labeled north-south.
Though it makes for an odd sensation at sunrise, it is easiest to orient yourself as if the harbor were to your south. Accordingly, the principal east-west streets downtown include boulevard René-Lévesque, rue Ste-Catherine, boulevard de Maisonneuve and rue Sherbrooke. The main downtown arteries running north-south include rue Crescent, rue McGill, rue St-Denis and boulevard St-Laurent.
In Old Montréal, rues St-Jacques, Notre-Dame, St-Paul and de la Commune are the main thoroughfares running parallel to the south shore. Avenues du Mont-Royal and Laurier are the major streets north of the downtown area, near Mont-Royal Park.
Boulevard St-Laurent is the dividing point between east and west (est and ouest) in Montréal. North-south streets do not have an equivalent dividing line, but numbers start at the south shore and climb with the topography. Even-numbered addresses are on the south and west sides of streets, odd-numbered addresses on the north and east sides.
Expressways in Québec are called autoroutes, and two such highways provide quick routes around the city. Canada's premier highway, the Trans-Canada, forks when it reaches Montréal, with Autoroute 40 crossing the northern side east to west and Autoroute 20 traveling along the south side. Though always well-patrolled, neither route is well-maintained. Both may have limited access. For those who want to bypass downtown Montréal (heading for the airport from the east or for a suburb), the new Autoroute 30, to the south of the city, is very useful. It avoids the bottleneck of the tunnel under the river, not to mention the city traffic, and links up with Autoroute 20 for easy access. Since it is fairly new, the surface is better than most Québec roads.
Avenues De Lorimier and Papineau merge south of rue Ontario as the Jacques-Cartier Bridge, which crosses the St. Lawrence River to the islands of Ste-Hélène and Notre-Dame.
Drivers should be aware that right turns on red lights are illegal in Montréal.
ParkingMost major downtown office buildings, shopping centers and hotels have underground parking; Place d'Youville, the Montréal World Trade Centre, Place Jacques-Cartier and Quai de l'Horloge all have lots. There is metered street parking in most commercial areas though parking generally is prohibited on main arteries during rush hours, 7-9 a.m. and 4-6 p.m. Regulations are posted on white signs throughout the city. Rates vary from lot to lot, but normally range $3-$5 per hour or $8-$18 per day. For further information, phone (514) 868-3737. On-street parking meters are charged according to which of the four zones they are in, ranging from $1.50 to $3 per hour (including tax). Rates are posted on the meters. The chargeable period is Mon.-Fri. 9-9, Sat. 9-6, Sun. 1-6. The Plateau-Mont-Royal borough has a different system.
Public TransportationSociété de transport de Montréal (STM) provides clean, safe and comfortable bus, Métro (subway) and commuter train service throughout greater Montréal. Tickets are good for both bus and Métro. Transfer tickets are valid in any direction for the next 90 minutes; request one when you pay your fare. Buses on major routes operate through the night. Depending on which line, the last departure for each of the Métro lines varies (12:15 a.m.-12:50 a.m.) Monday through Friday; final departures on Saturday and Sunday nights are offered from 12:15 a.m. to as late as 1:30 a.m. Service for all lines resumes at 5:30 a.m.
A ticket good for a one-way trip is sold at subway stations for $3.25; $2.25 (ages 6-17 and 65+). A two-trip ticket is $6; $4 (ages 6-17 and 65+). Several fare options are offered. For short visits, the best deal is a 1-day tourist card for $10 or a 3-day card for $18. A weekly card can be purchased for $25.75; $15.75 (ages 6-17 and 65+). A monthly card costs $83; $49.75 (ages 6-17 and 65+). Rechargeable and non-rechargeable smart cards are available as well. Métro tickets are good on buses, but if you don't have a ticket, you must have exact change. Contact STM for further details; (514) 786-4636, option 4, or TTY (514) 280-5252.
Murals, sculpture, stained glass windows, enameled frescoes and ceramics adorn the 68 Métro stations. Artistic themes range from city history to the abstract. Métro developments include new rolling stock and an extension to three of the four lines. For the bus system STM has installed an iBus monitoring system with digital signage on all buses, at 26 passenger terminals and in 64 métro station entryways, and real-time information is available on smart phone apps, SMS and the web; next-stop announcements are standard on all buses. Hybrid biodiesel-electric buses are now standard for all public transit in the province, and by 2030, STM aims to reduce consumption of petroleum products by 40 percent; all-electric buses are being purchased, with the goal an all-electric system by 2040.
Note: Attraction listings often include the nearest Métro (M:) station or stations. Consult a transit map to determine which train line is nearest and most direct. Pick up a free STM guide and commuter train schedule at ticket booths; phone (514) 786-4636 or TTY (514) 280-5252.