A Trip Through Stanley ParkStanley Park is the crown jewel in a city uncommonly blessed with scenic attributes. It is not only a paradise for walkers, hikers, cyclists and adventure travel enthusiasts, but also a truly delightful wooded retreat that's all the more special for being only a stone's throw away from downtown Vancouver's skyscrapers. It's frequently at the top of the list of the best things to do in Vancouver, and one of the best ways to experience the park is to walk the seawall promenade around its perimeter, a distance totaling a bit more than 9 kilometres (5.6 mi.) that you can take at a leisurely or vigorous pace. Discover what to do in Stanley Park and fun places to go with this guide.
Start at English Bay Beach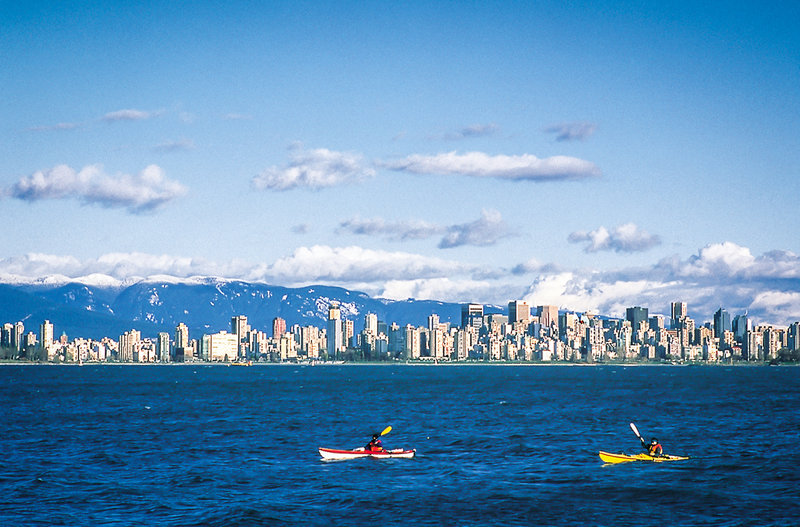 Courtesy of Destination British Columbia
A good starting point for a trip into Stanley Park is English Bay Beach in the West End neighborhood; just follow the paved seawall path. (There is a designated lane for walkers and a separate one for cyclists and roller bladers.) One of the best things about this walk is that it offers an uninterrupted series of scenic water views. To your left, keep an eye out for the stacked stone sculptures that people construct when the rocky beach is accessible during low tide; some of them are quite elaborate.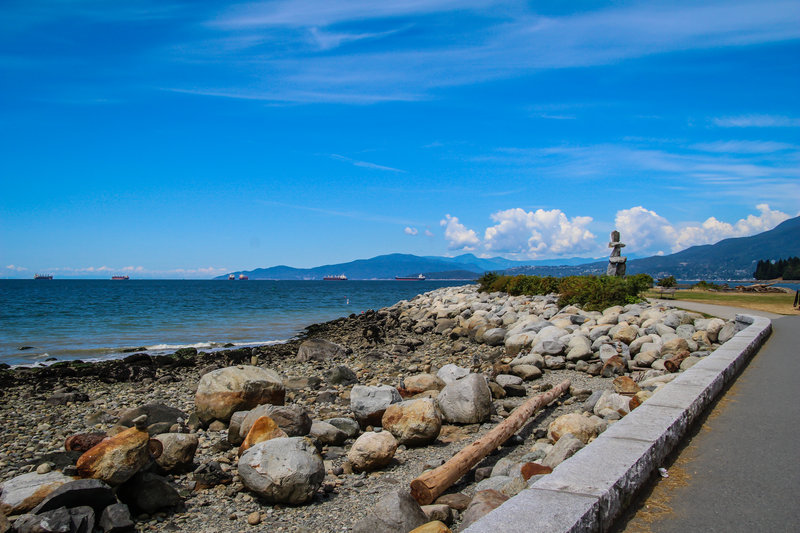 AAA/Diana Beyer
Once past the swimming pool and facilities at Second Beach, you'll leave many of the casual strollers behind. Between Second Beach and Third Beach the waters of English Bay sparkle in the sun as the seawall runs along sandstone cliffs and conifer-covered hillsides. Third Beach is a good destination for beachcombing at low tide, when the receding waters reveal barnacle-encrusted rocks and pieces of driftwood.
Must-See: Siwash Rock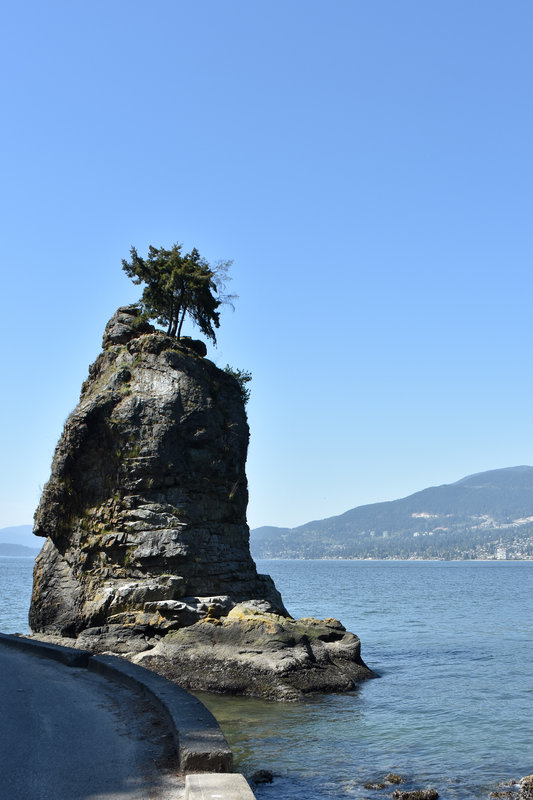 AAA/Katie Broome
Siwash Rock is a distinctive landmark you can't miss. This sea stack—a geologic feature formed when volcanic action caused a portion of rock to break free from the park foundation—is between 15 and 18 metres (50 and 60 ft.) tall. A small Douglas fir stands at its summit. Past Siwash Rock the seawall rounds the northern end of the park. At Prospect Point you'll be treated to outstanding views of the Lions Gate Bridge and mountains rising from the opposite North Shore.
On the other side of Prospect Point the seawall runs along Burrard Inlet. Stands of Douglas fir, western hemlock and western red cedar are in full view on this stretch of the walk. The fierce-looking green dragon arching toward the water is the Empress of Japan Figurehead, a replica of a prow ornament that once graced the RMS Empress of Japan ocean liner. Just beyond the dragon is "Girl in Wet Suit," a sculpture of a woman sitting on top of a rock about 9 metres (30 ft.) offshore. Although at first glance you might think she's a mermaid, this girl is wearing flippers and has a scuba mask on her head.
Totem Tales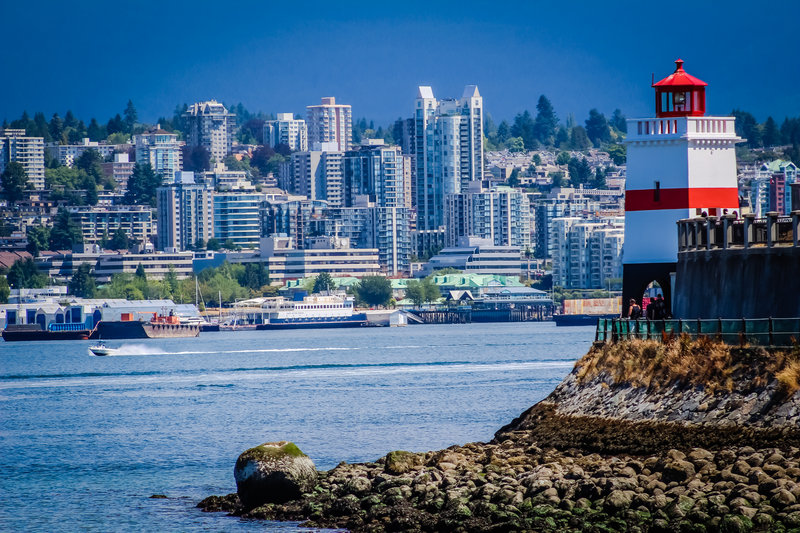 AAA/Diana Beyer
Before reaching Brockton Point you'll see Stanley Park's totem poles standing in a clearing to your right. Interpretive plaques explain the significance of each pole's symbolic figures. Beyond the totems sits the squat Brockton Point Lighthouse. The 9 O'Clock Gun is an old cannon near the tip of Brockton Point; it used to be fired at 6 p.m. to signal the end of the fishing day. Although it goes off electronically these days, the sound is still loud enough to make you jump.
Back to the West End
After curving around Brockton Point the seawall runs along the shore of Coal Harbour. There are superb views of the downtown skyline and the yachts and other pleasure craft docked at the harbor. Keep following the paved walkway until you reach the Georgia Avenue park entrance, which will take you back to the West End. Relaxing at one of the cafes or casual places to eat along Denman Street is a perfect way to end this Stanley Park jaunt. You've earned it.