Best Attractions in Vancouver
In a city with dozens of attractions, you may have trouble deciding where to spend your time. Here are the highlights for this destination, as chosen by AAA editors. GEMs are "Great Experiences for Members."
Stunning Views
A good way to start your vacation is with an eagle's-eye view of Vancouver as seen from Vancouver Lookout at Harbour Centre Tower . You'll be whisked up 168 metres (553 ft.) via glass elevators to the observation deck, where you'll see sweeping views of the city as well as its shimmering harbor and snow-dusted mountains. In North Vancouver , you can ride an aerial cable car to view Vancouver from a vantage point of 1,100 metres (3,609 ft.) at AAA GEM attraction Grouse Mountain . The view is nothing short of spectacular and there's plenty to do, including helicopter and sleigh rides, guided forest strolls, a lumberjack show and a wildlife refuge. Also in North Vancouver is AAA GEM attraction Capilano Suspension Bridge Park , where you'll cautiously walk 70 metres (230 ft.) above a 300-year-old rain forest and watch as artists carve totem poles at the carving center.
The highest point in Vancouver is the incongruously named Little Mountain at Queen Elizabeth Park . You'll marvel at the 360-degree view of the city's skyline from Little Mountain's lookouts. The park also contains a rose garden and an indoor tropical conservatory with dozens of free-flying exotic birds.
Lush Gardens
Vancouver's moderate climate and frequent but light rains create the perfect environment for lush gardens throughout the city. Stanley Park , a AAA GEM attraction, boasts elegant manicured gardens and tangles of old-growth forests. The park, surrounded on three sides by water, also features several beaches and is bordered by a 10-kilometre (6.5-mi.) seawall for walkers, joggers and cyclists. Horse-drawn carriage rides are a pleasing way to take to travel through the park and take in this bit of heaven on earth. With one visit you'll see why Stanley Park frequently tops the lists on travel sites of the best things to do in Vancouver.
AAA/Diana Beyer
VanDusen Botanical Garden is another AAA GEM attraction that has taken full advantage of the local climate. You'll find 40 themed gardens with azaleas, roses, Japanese maples and giant sequoias as you wander the meandering paths of this 22-hectare (55-acre) paradise. A highlight is an Elizabethan hedge maze made of 3,000 pyramidal cedars; try to find your way from the entrance to the exit without getting lost. The 28 hectares (69 acres) of UBC Botanical Garden at the University of British Columbia include the Asian Garden, where you can admire the rare blue Himalayan poppy. A native British Columbian rain forest garden, alpine garden and food garden are other treasures you'll unearth at this destination.
Educational Experiences
While you're on the UBC campus, take some time to explore its notable museums. The UBC Museum of Anthropology showcases the art and culture of British Columbia's Aboriginal people; among the masterpieces in its modern galleries are one of the world's finest collections of totem poles as well as aboriginal jewelry and ceremonial masks. The Pacific Museum of the Earth houses an 80-million-year-old Lambeosaurus dinosaur skeleton and a piece of the Acasta Gneiss, said to be the oldest rock in the world at more than 4 billion years old.
Neighboring Richmond is home to another AAA GEM attraction, the Gulf of Georgia Cannery National Historic Site . Take a tour of the restored 1894 salmon cannery and learn about the "fishtory" of one of Vancouver's key industries.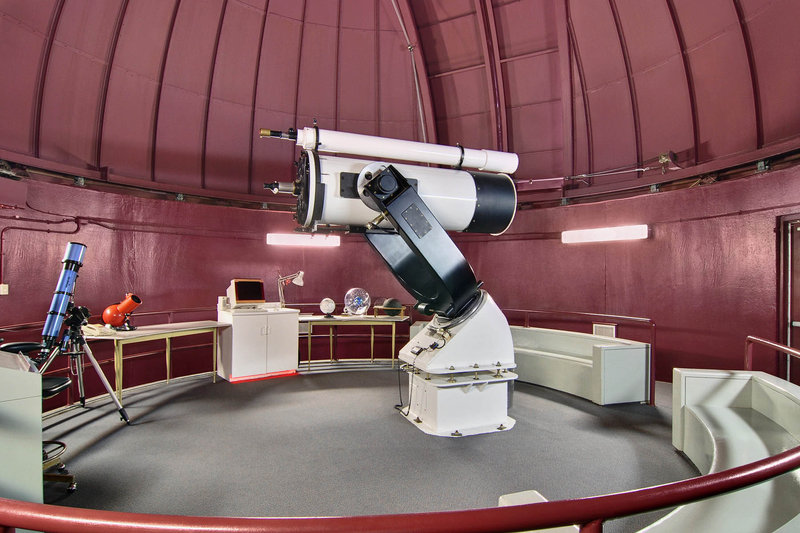 Courtesy of H.R. MacMillan Space Centre
Vancouver's Vanier Park is home to a trio of popular attractions: H.R. MacMillan Space Centre, Museum of Vancouver and Vancouver Maritime Museum. H.R. MacMillan Space Centre will take you straight to the moon as well as any other planet of your choosing via a virtual voyage on a 30-passenger spaceship, laser shows set to contemporary music and original planetarium shows. Museum of Vancouver features innovative exhibits covering the region's history, art and culture. Galleries are filled with aboriginal art, an Egyptian mummy, Pacific Rim artifacts and a collection of neon signs from the 1950s, '60s and '70s. At the Vancouver Maritime Museum , climb aboard the restored St. Roch; in 1944 it became the first ship to sail back and forth across the Northwest Passage. Children will love the museum's discovery center, where they can pilot a deep-sea robot or navigate a tugboat.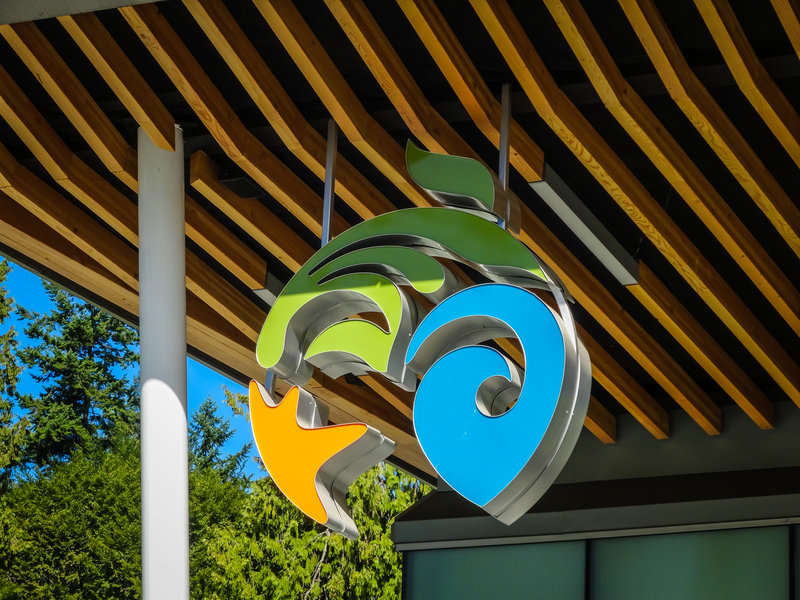 AAA/Diana Beyer
Marine animals are the main attraction at Vancouver Aquarium . Dolphins, seals and otters share the aquarium with rain forest creatures such as piranhas, sloths and crocodiles, while a tropical zone houses sharks, moray eels and brilliantly colored warm-water fish. Investigate scientific phenomena at Science World at TELUS World of Science ; kids of all ages will find fun things to do—from skiing on a simulated race course to playing music using just your feet and beams of light—in this center that makes science just plain fun.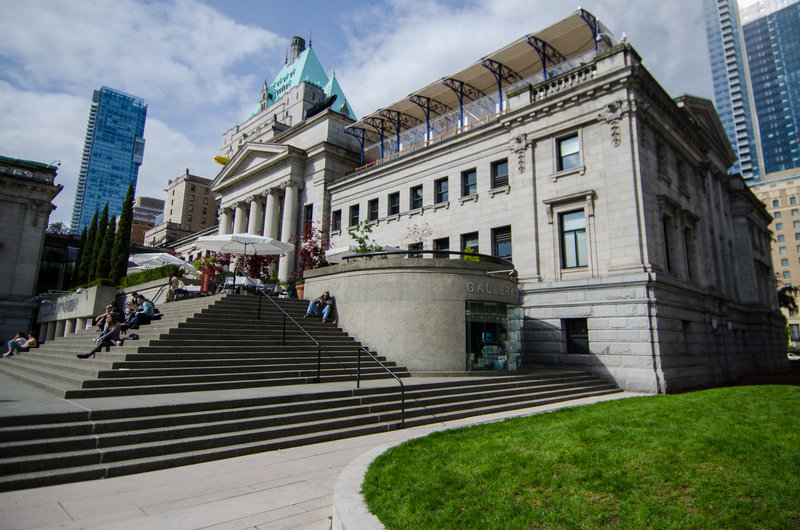 Wikimedia Commons / CC BY/Jeff Hitchcock
Lest you think that science and history are the only subjects of Vancouver's many museums, visits to the following will banish that thought. Vancouver Art Gallery is the place to go to see works by regional, national and international artists, including native Emily Carr, best known for her modernist landscapes of Vancouver's rain forests and paintings of totem poles. Sports aficionados will feel at home at BC Sports Hall of Fame and Museum , which pays homage to British Columbian sports from the 1700s to the present in its 20 galleries.
A trip to Vancouver would not be complete without exploring its Asian heritage. The Dr. Sun Yat-Sen Classical Chinese Garden in Chinatown provides a respite from the hubbub of the neighborhood's streets. The garden's design is based on the principle of yin and yang, offering peace and tranquility to all who enter. If you're wondering where to eat authentic Asian cuisine, check out local restaurants in Chinatown, along Robson Street in the West End district, and in nearby Richmond. Dozens of places offer a chance to try ramen, pho, dumplings, bubble tea and other Asian specialties.
See all the AAA recommended attractions for this destination.