Best Restaurants in Vancouver
Our favorites include some of this destination's best places to eat—from fine dining to simple fare.
See and Be Seen on Robson Street
On Robson Street, a window-shopper's dream, CinCin (pronounced chin-chin), with its bustling atmosphere, is known as the place to see and be seen. Film stars like to dine at this restaurant, so look around and see if you can spot someone famous. The large open-kitchen concept features a wood-fired brick oven where juicy rotisserie chicken turns slowly, filling the restaurant with a delightful aroma. For meat lovers, fresh seafood and meats are grilled over alderwood, enhancing them with a unique flavor. During warmer weather the heated outdoor terrace is open and overlooks Robson Street below.
Joe Fortes Seafood & Chop House is a popular San Francisco-style seafood grill found on one of Vancouver's busiest downtown corners just off Robson Street. Just who is Joe Fortes? Vancouver's beloved turn-of-the-20th-century hero was one of the city's first lifeguards who taught hundreds of local children how to swim. When he died in 1923 a monument was erected in his honor at English Bay which reads simply "Little children loved him." Today, the classically styled Canadian seafood restaurant and bustling oyster bar named after Joe is one of the city's hidden pleasures. In a typical year more than 300,000 fresh-shucked oysters are served and more than 100 types of just-caught fish are grilled to perfection. Try Joe's signature hand-cut steaks or seafood cioppino. Sunday brunches feature crab and corn fritters, lobster Benedict and live entertainment. One special highlight is a delightful rooftop garden that is a year-round destination.
Fine Dining Downtown
Bacchus Restaurant has been a CAA/AAA Four Diamond Award winner since 1998. This luxurious restaurant is in The Wedgewood Hotel & Spa , a swank boutique hotel in downtown Vancouver. The windows in the piano lounge open after dusk in the balmy summer months, providing diners and lounge patrons a great spot for people watching. The creative menu with a heavy French accent features à la carte menu items and wine pairings from a globe-spanning wine list. Choose from dishes such as seared Alaskan scallops with linguini or grilled Alberta beef tenderloin with wild mushrooms. Afternoon tea and brunch are served on weekends. You might start brunch with a bacon scallop Caesar and progress to such treats as blueberry pancakes with Quebec maple syrup.
Selections from the Sea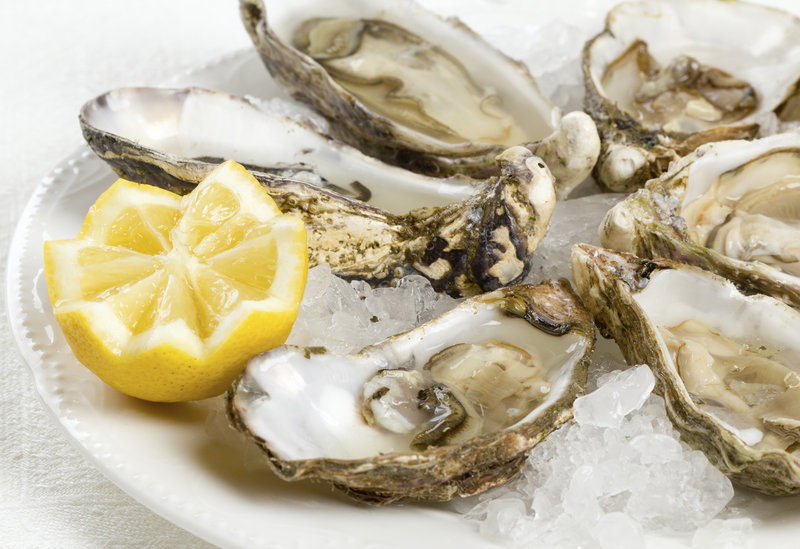 julichka/iStockphoto.com
At the end of Davie Street adjacent to False Creek, Provence Marinaside serves breakfast, lunch and dinner. Named after a small marina nearby, this restaurant's main emphasis is on freshly caught seafood, and lots of it. An extensive antipasti menu includes grilled items such as squid, scallop, lentils and bell pepper. A raw oyster bar presents a sizable selection. If you prefer the fruits of the sea grilled, steamed or seared, wise choices include whole Dungeness crab and wild prawns Provençal. Give yourself plenty of time to peruse the large wine list.
Where to Eat in Gastown
One of the top restaurants in Gastown, L'Abattoir offers fine dining in a renovated 19th-century building that once housed Vancouver's first jail. The creative menu changes often and includes such delicacies as veal tartare, roasted sea scallops, duck foie gras and chargrilled quail. The skilled preparations extend to the cocktail list, too, which earns rave reviews.
Dine in Stanley Park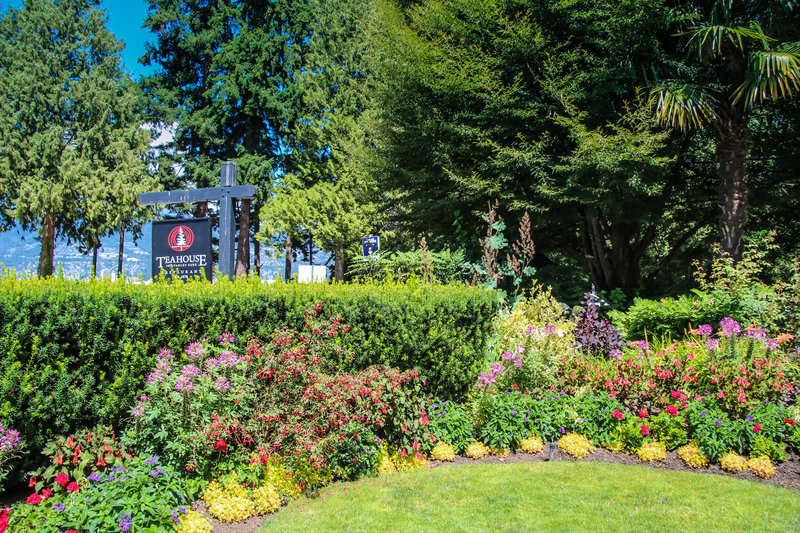 AAA/Diana Beyer
Another option if you're wondering where to eat is the Teahouse in Stanley Park. The name is a bit of a misnomer, as brunch, lunch and dinner are also served. The restaurant faces expansive English Bay with the North Shore mountains in the background—it's hard to find a better view in Vancouver, especially at sunset. The menu provides plenty of palate-pleasing dishes, especially for those who have worked up a hearty appetite after spending hours in the evergreen-scented park air. Start your meal with grilled octopus or bison carpaccio, then try coq au vin or wild mushroom ravioli for your main course. The lemon tart and chocolate Milano cake are excellent dessert options and the extensive wine list includes selections from B.C., Australia, California and Europe. Enjoying a meal at the Teahouse is among the most romantic things for couples to do in Vancouver.
West Coast Specialties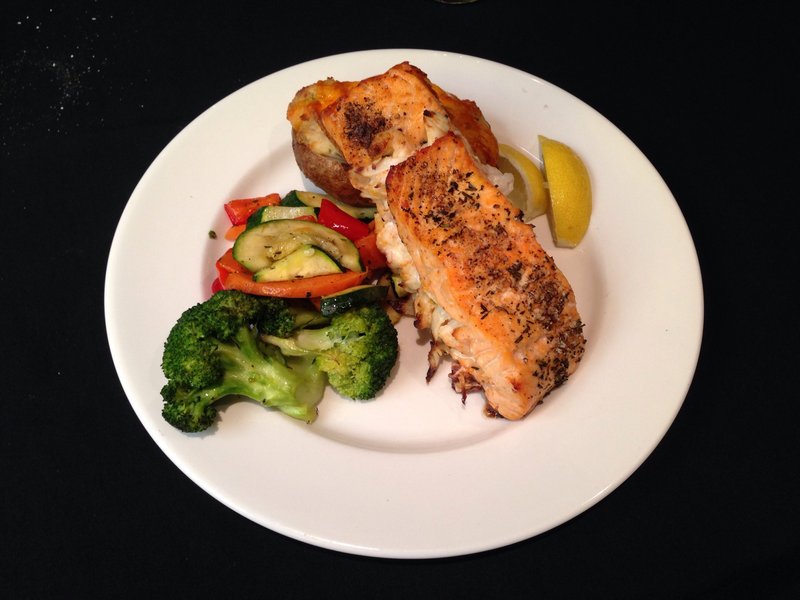 AAA/Inspector 563
Nearby restaurants outside the downtown core offer distinct dining options, too. Across English Bay in West Vancouver, the hilltop Salmon House on the Hill restaurant has been creating some of the best Pacific Rim cuisine for more than 40 years. Dramatic panoramic views of English Bay and the downtown core can be seen from every table. Fish and meats are smoked or flame-grilled and flavored with smoky-sweet green alderwood. Barbecued fresh BC salmon is Salmon House's signature dish along with a wide selection of Pacific Northwest wines. You simply can't beat the views or the food here if you're looking for a truly memorable Vancouver experience.
See all the restaurants for this destination.