Exploring Granville Island Wandering the shops, galleries and market vendors on Granville Island is often cited as one of the most fun things to do with friends in Vancouver, especially on a vacation, but do you know the history of Granville Island?
Early Beginnings
The 14-hectare (35-acre) Granville Island was created in 1915 by using material dredged from False Creek, a large tidal basin; factories producing all sorts of industrial machinery quickly sprang up to serve the construction boom in Vancouver. By World War II, the island became deserted as the boom ended and manufacturers moved to suburban areas.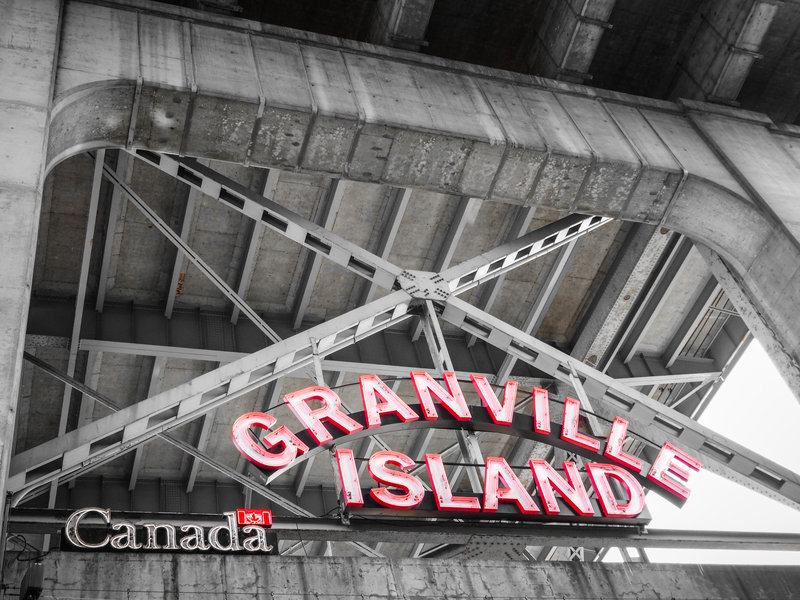 AAA/Diana Beyer
In the early 1970s, city planners began to visualize the island as a place where Vancouverites and out-of-towners could shop in an outdoor market, enjoy theater groups and street performers, imbibe an espresso, dine in local restaurants and cafés and watch artisans create works of art and handicrafts. The planners' dream was realized with the 1979 opening of Granville Island. Technically Granville Island is not even an island; it's actually a peninsula jutting out into English Bay. But Granville Island definitely has the flavor of an island, and much of that flavor comes from its main attraction, the Granville Island Public Market .
Much to See at the Market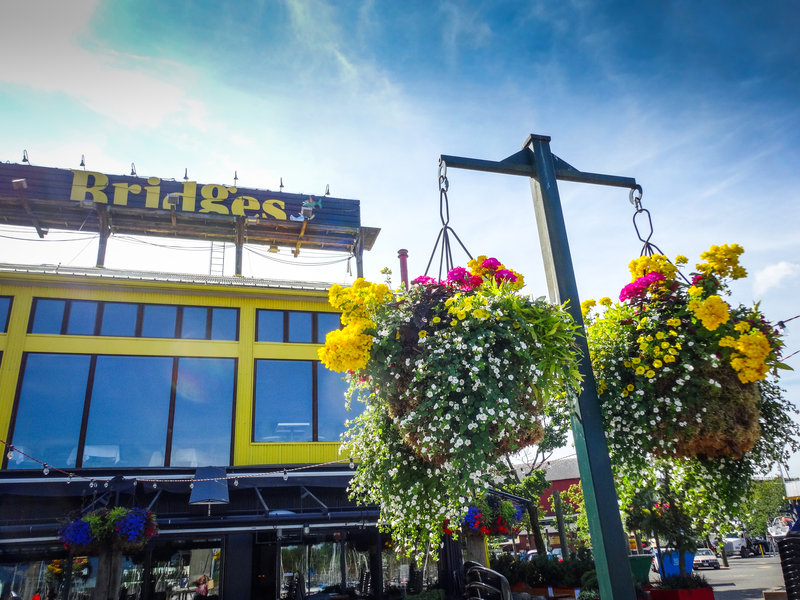 AAA/Diana Beyer
The once-abandoned warehouses, foundries and machine shops made of corrugated tin now contain market stalls where you'll find butchers, bakers, fishmongers, florists and green grocers hawking fresh fruit and vegetables. You'll also discover candy makers, ice cream stands, cheese purveyors, tea merchants and British Columbian wine sellers. Or you may choose from a selection of freshly prepared foods from many international cuisines, including Indian, Greek and Chinese food as well as sushi, tamales and fruit-filled crepes. If you're wondering where to eat and sample local cuisine, this is it.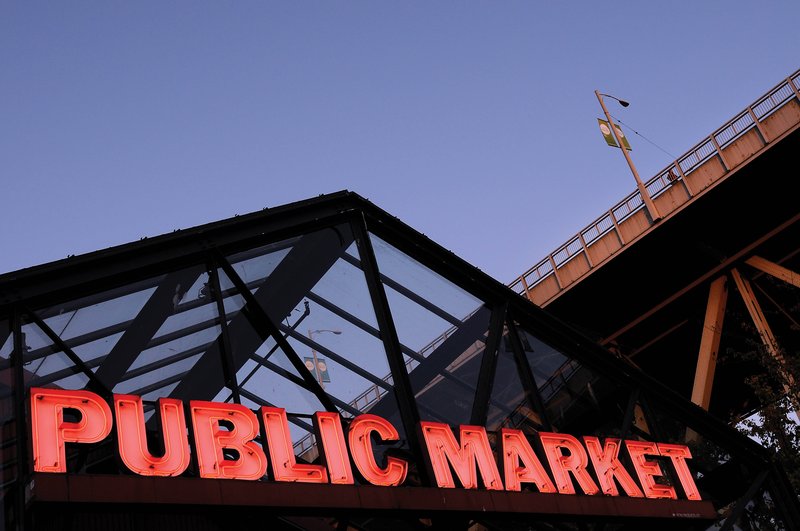 Granville Island/Dominic Shaefer
Purchase a picnic of incredible edibles, which may include a crusty sourdough baguette, artisanal cheese, a crisp apple, warm currant scones and chamomile tea, and nosh on them while watching buskers perform on the street for (almost) free (a tip is always appreciated). After you're full, go for a stroll among the island's cobbled alleys and watch weavers, guitar makers, potters and glass blowers create beautiful pieces out of raw materials, or attend a play at one of the local theaters. Children will have fun at the Kids Market, a 23-shop complex geared expressly to the little ones; they'll have a blast at the market's arcade, play area and adjacent water park, too.
Tips and Tricks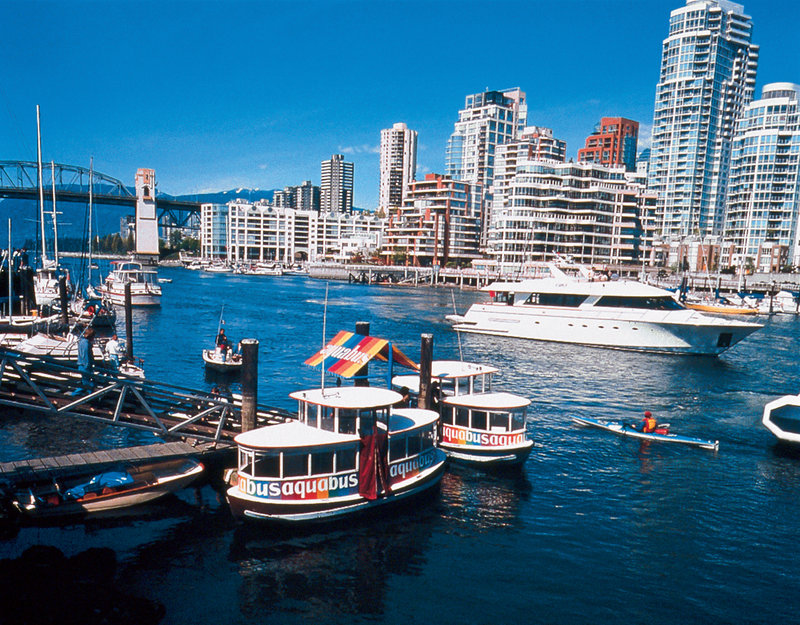 Courtesy of Vancouver British Columbia
Don't drive to Granville Island; parking is almost impossible. Instead, take the bus, hail a cab or cross the inlet in a small ferry (False Creek Ferry and Aquabus are the two private ferry companies). Walking is the best and most popular mode of transportation on the island so wear comfortable shoes. To avoid the inevitable crowds, visit during the week; Tuesday is the quietest day. Any day of the week, you'll find whatever you're looking for on Granville Island, from fresh vegetables and seafood to one-of-a-kind gifts and souvenirs.