Vancouver in 3 DaysThree days is barely enough time to get to know any major destination. But AAA travel editors suggest these activities to make the most of your trip to Vancouver.
Day 1: Morning Kick off your first day of vacation at the Vancouver Lookout at Harbour Centre Tower (555 W. Hastings St.). A glass elevator zips to the top of this 168-metre-tall (553-ft.) building, where 360-degree views of the skyline, the North Shore mountains, English Bay, Coal Harbour and Stanley Park will take your breath away. Your admission ticket is valid all day, so plan to return at dusk to see the city twinkling with lights.
Walk a few blocks toward the waterfront to reach Jack Poole Plaza (outside the Vancouver Convention Centre at 1055 Canada Pl.). Snap a photo of the Olympic Cauldron—a memento from the 2010 Winter Olympic Games held in Vancouver—before making your way to the paved waterfront Seawall, which affords great views of seaplanes and cruise ships coming and going in Coal Harbour.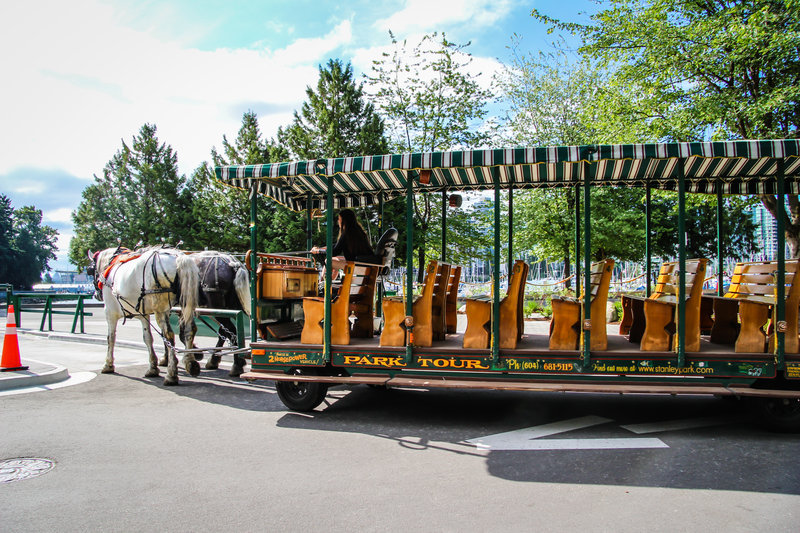 AAA/Diana Beyer
Follow the Seawall west to Stanley Park (main entrance at west end of Georgia Street), your next destination and one of the top things to do in Vancouver. (If you'd rather not walk, you can ride a TransLink bus or rent bicycles from a shop on Denman Street.) Dense forests, beautiful waterfront views, beaches, hiking trails and totem poles are just a few of the things to see within the park's 405 hectares (1,000 acres). Follow the 9-kilometre-long (5.6-mi.) Seawall promenade around the perimeter, or explore the park on a leisurely 1-hour carriage ride offered by Stanley Park Horse-drawn Tours (735 Stanley Park Dr.)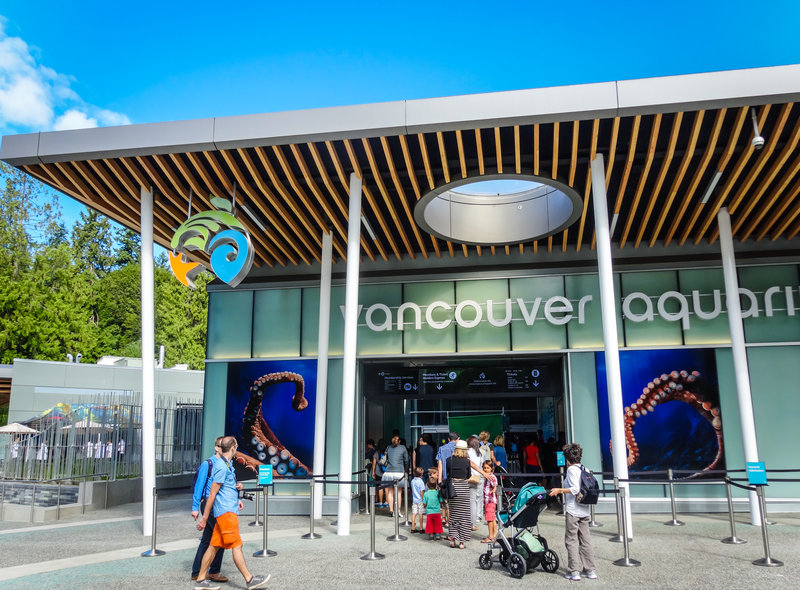 AAA/Diana Beyer
If you're traveling with kids, plan to spend at least an hour or two at the Vancouver Aquarium (in Stanley Park at 845 Avison Way), home to penguins, sea lions, otters, sharks and other creatures of the deep.
Day 1: Afternoon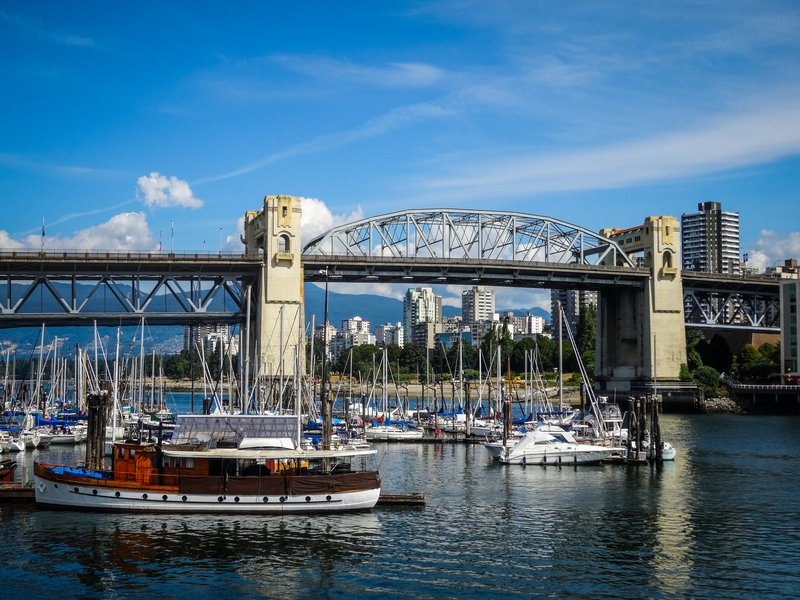 AAA/Diana Beyer
When your stomach starts grumbling for lunch, make your way to Granville Island, where the Granville Island Public Market (1689 Johnston St.) draws serious foodies. (A pleasant way to get there is by pedestrian-only ferry; Aquabus and False Creek Ferries will whisk you from downtown to Granville Island in less than 10 minutes.) Stalls at the market showcase every type of edible imaginable—all locally sourced or produced, of course—while artists and designers hawk unique gifts and souvenirs.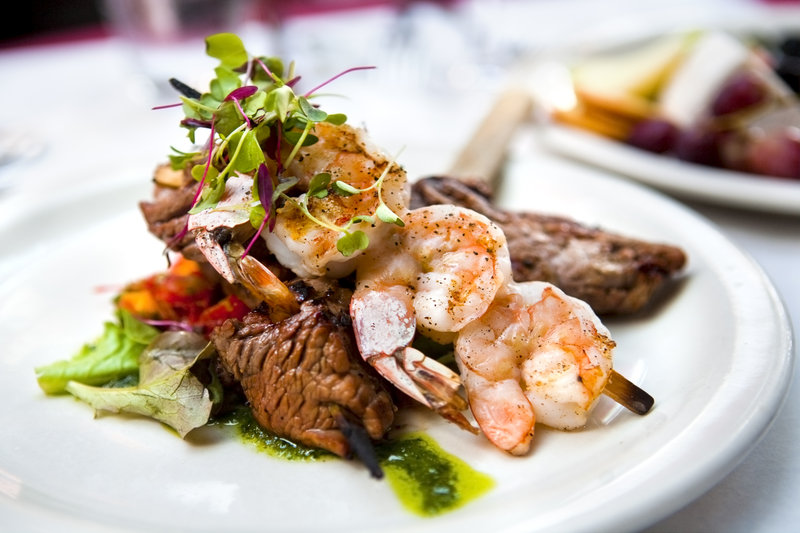 Diane Diederich/iStockphoto.com
If a sit-down lunch is in order, try The Sandbar Seafood Restaurant (on Granville Island at 1535 Johnston St.), a lively spot with an outdoor patio and picturesque waterfront views.
Back on the mainland, spend the afternoon shopping in Yaletown (bordered by Homer and Robson streets), one of Vancouver's trendiest neighborhoods. Often compared to New York's SoHo, the former warehouse district attracts the young and hip with swank furniture shops, art galleries and clothing boutiques. Another popular shopping district is Robson Street (between Burrard and Jervis streets), where you'll find recognizable brands like Banana Republic, Zara and Lululemon Athletica.
Day 1: Evening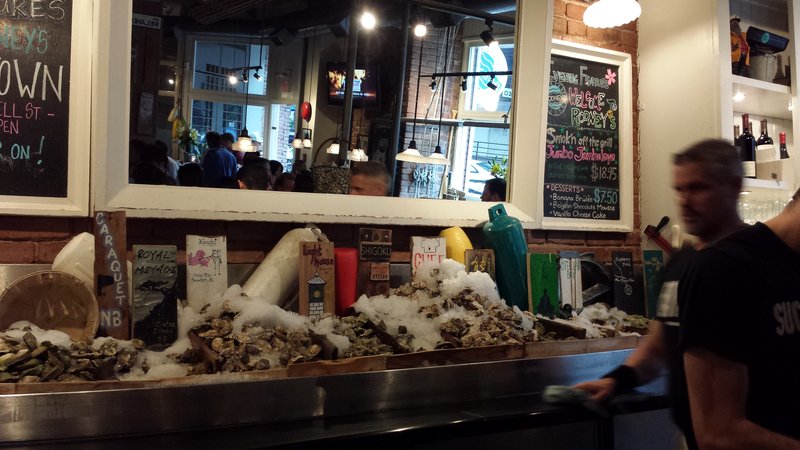 AAA/Inspector 450
There's no shortage of outstanding restaurants in Vancouver, so picking a dinner spot may take some time. Enjoy happy hour specials and casual New American cuisine at Cactus Club Café (357 Davie St.) in Yaletown; go for seafood at Rodney's Oyster House (1228 Hamilton St.); or dress up for a romantic dinner amid ivy-covered walls at Brix & Mortar (1138 Homer St.).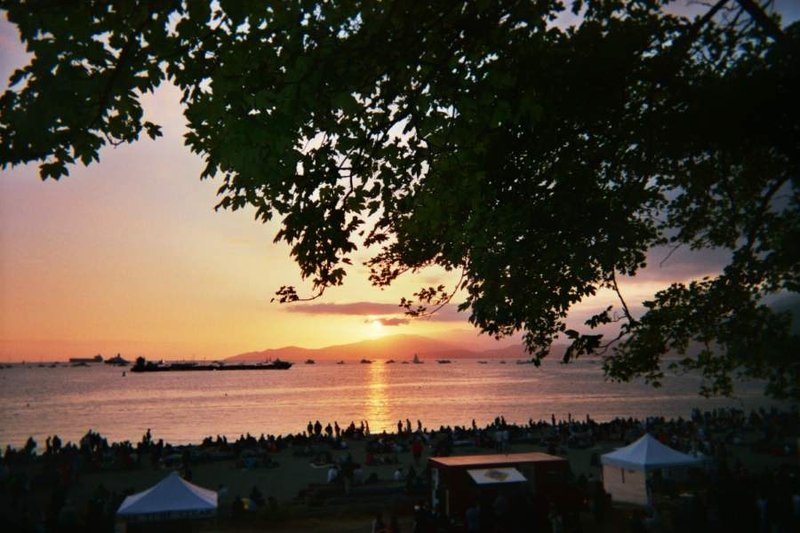 AAA/Greg Weekes
On a clear summer evening, watching the sunset from a local beach park is an activity that won't cost you a dime. Head to English Bay Beach Park (1700 Beach Ave.) or Sunset Beach (1204 Beach Ave.) with an ice cream cone or a coffee in hand. Find a seat on a driftwood log or a bench along the seawall and enjoy the show of vivid oranges and reds streaking across the sky.
Not ready to call it a night? Dozens of bars, nightclubs and music venues line downtown's Granville Street. Or join the locals for microbrews and a billiard game at Yaletown Brewing Company (1111 Mainland St.); the doors don't close until 3 a.m. on Friday and Saturday nights.
Day 2: MorningYour first day in Vancouver was spent exploring the city, but on your second day, you'll venture into the mountains on Vancouver's North Shore.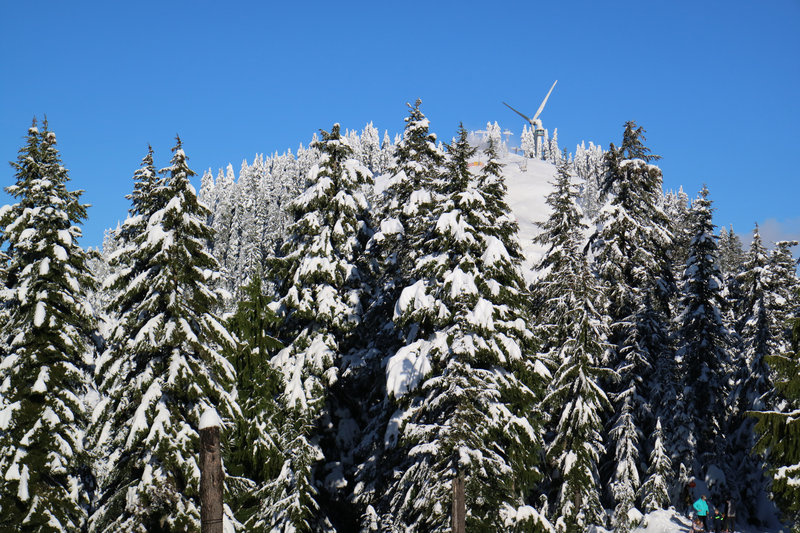 Agnesstreet/iStockphoto.com
Start your day bright and early with a trip to Grouse Mountain in North Vancouver. Summer admission (May-Sept.) includes a free round-trip shuttle from Canada Place to Grouse Mountain; if you're visiting in winter, you can use public transportation to get to the base of the mountain. Just board the SeaBus ferry at the downtown waterfront station and cross Burrard Inlet to reach Lonsdale Quay, where a TransLink bus will take you the rest of the way.
Depending on the season, activities and fun things to do at Grouse Mountain include skiing, ice-skating, sleigh rides, helicopter tours, an aerial tram ride, a lumberjack show and guided forest walks. At the Grouse Mountain Refuge for Endangered Wildlife you can meet Grinder and Coola, two resident grizzlies who were rehabilitated at the sanctuary.
Grab lunch at one of the many places to eat on the mountain and recharge before your afternoon adventure.
Day 2: Afternoon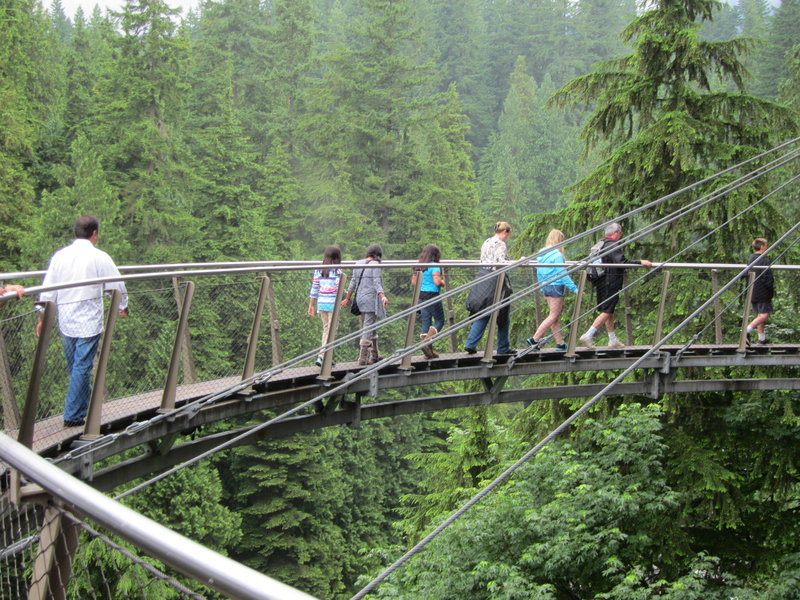 AAA/Bill Wood
Hop on the TransLink #236 bus (or make the 5-minute drive) to your next destination in North Vancouver— Capilano Suspension Bridge Park . The adventure park's main attraction is a 137-metre-long (450-ft.) swinging footbridge that crosses a densely wooded gorge 70 metres (240 ft.) above the Capilano River. After braving the bridge, take in the totem pole park, gardens, native dancers and the precarious Cliffwalk, a cliffside walkway with a rock-climber's view of the canyon.
When you've had your fill of adventurous things to do in North Vancouver, make your way back downtown and spend the late afternoon exploring Gastown, the oldest section of the city. This touristy area is a fun place to browse; antique shops, clothing boutiques, souvenir stores and art galleries line Water Street, the main thoroughfare. Don't miss a quick stop at the Gastown steam clock (at Cambie and Water streets), which attracts a crowd when it whistles and shoots steam on the quarter-hour.
Day 2: EveningYou've had a busy day of sightseeing, so why not relax over a nice dinner? Gastown has many popular restaurants from which to choose, but we recommend making reservations at L'Abattoir . Located on the site of Vancouver's first jail (but now a sleekly renovated space), L'Abattoir serves French-influenced West Coast fare (roasted sea scallops, chargrilled quail, duck foie gras with wine jelly and more) along with inventive cocktails and a wine list featuring many B.C. selections.
Day 3: MorningEvery good Vancouver itinerary should include a breakfast or brunch spot, so add Medina Café to your list. Arrive early (they don't take reservations and the wait can be long) and feast on Belgian-style waffles served with sweet-tooth-satisfying toppings like milk chocolate lavender or white chocolate pistachio sauce. On the savory side, their menu includes eggs with harissa-spiced beef, frittatas and other Mediterranean-influenced dishes.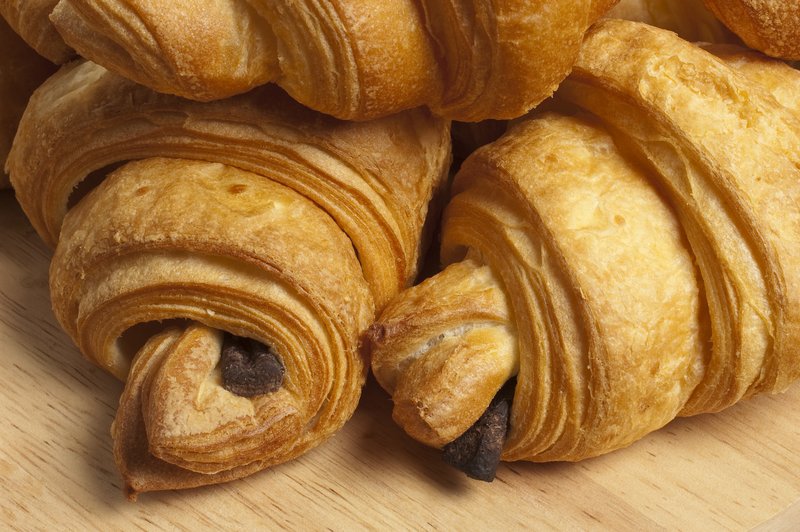 sinankocaslan/iStockphoto.com
For a grab-and-go breakfast, Breka Bakery & Café (five locations around the city) is your best bet. Croissants, doughnuts, muffins and lattes can be had for $4 or less, and they're open 24 hours a day.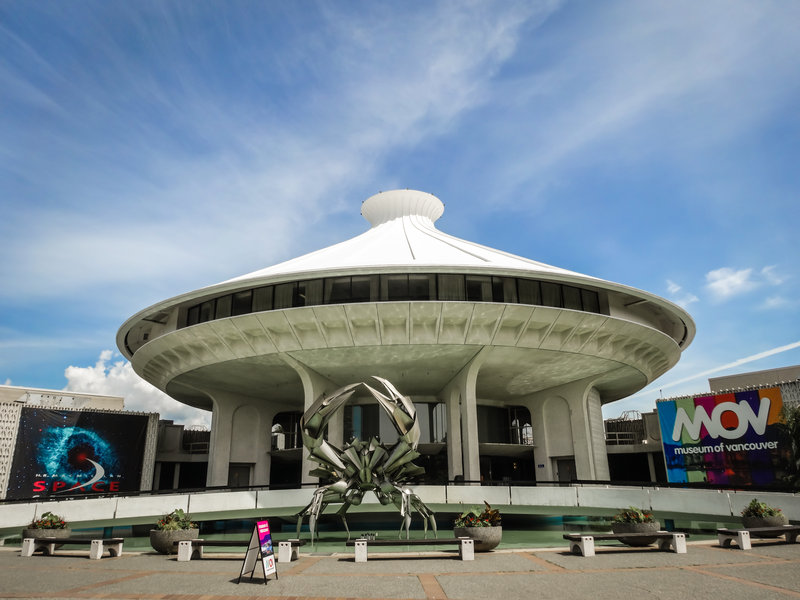 AAA/Diana Beyer
If you're traveling with kids, take your pick of three family-friendly museums in Vanier Park: the Museum of Vancouver , H.R. MacMillan Space Centre and the Vancouver Maritime Museum . The Museum of Vancouver will introduce you to the city's history, while the H.R. MacMillan Space Center presents astronomy shows, live science demonstrations and touchable moon rocks. At the Vancouver Maritime Museum, tour the 1944 St. Roch schooner, the first vessel to circumnavigate North America.
If you're not traveling with young kids, we recommend making the trip to the UBC Museum of Anthropology , located 20 minutes from downtown on The University of British Columbia campus. The museum—said to have one of the world's finest displays of First Nations art—showcases totem poles, canoes, traditional sculptures and contemporary pieces in a modern building.
Day 3: AfternoonHave lunch at Las Margaritas Restaurante & Cantina, a longtime favorite for Mexican food in the Kitsilano neighborhood. Tacos, burritos, enchiladas, complimentary chips and salsa (and perhaps a margarita?) will fuel you up for your last afternoon. The restaurant is on West 4th Avenue, the main drag in Kitsilano that's packed with surf shops, clothing boutiques and adventure sports retailers.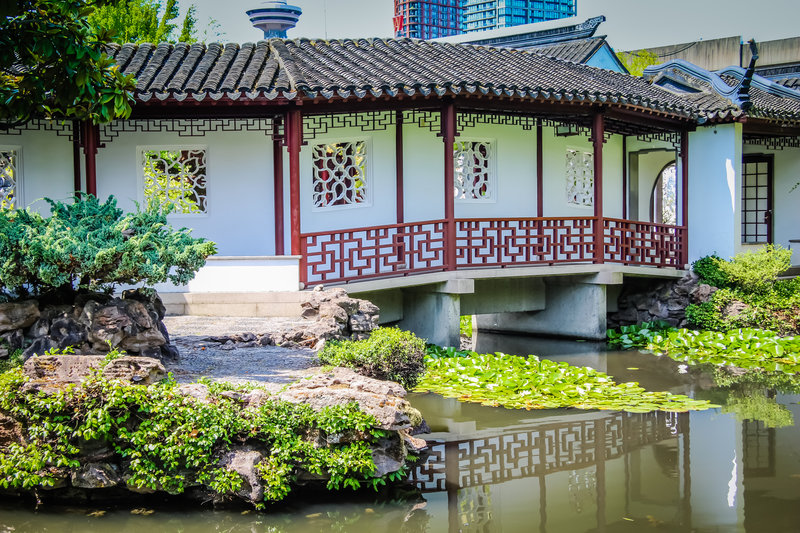 AAA/Diana Beyer
Head to North America's second-largest Chinatown (between Carrall and Gore streets) after lunch. Experience peace and harmony at Dr. Sun Yat-Sen Classical Chinese Garden , a Ming Dynasty-style garden accented with pagodas, plum trees, bamboo and jade-hued ponds. Guided tours offer the chance to participate in a Chinese tea ceremony or a tai chi session.
Day 3: EveningWrap up your day with a dinner cruise provided by Harbour Cruises . Marvel at downtown's nighttime skyline ablaze with lights as you're treated to a West Coast-style buffet and live music. The picture-postcard scenery puts the snow-sprinkled North Shore mountains and West Vancouver's shoreline front and center.