Deep in the heart of Texas lies a city that calls itself "The Live Music Capital of the World," where bumper stickers say "Keep Austin Weird," and more than a million insect-eating bats descend at twilight. University of Texas students thrive on the local music scene, and high-tech companies including Apple, IBM and Samsung provide another nickname, Silicon Hills. In Austin, you'll see well-worn cowboy boots with faded jeans or a business suit.
The city buzzes and hums (loudly) as live rock, country, Western swing, blues and Tejano music blares from honky-tonks and nightclubs in the 6th Street and Warehouse districts where there are plenty of things to do. On the flip side, Austin's symphony and opera appeal to lovers of classical music.
Glass and steel office buildings back Lady Bird Lake, a reservoir on the Colorado River popular with rowing teams. Another prized natural asset is 351-acre Zilker Metropolitan Park, where man and his best friend can cool off in chilly Barton Springs.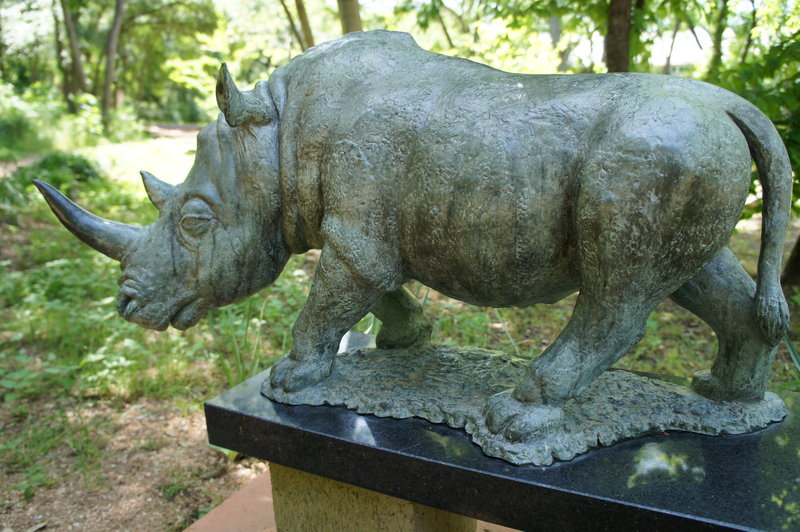 AAA/Photo submitted by Maria White
Art devotees will appreciate The Contemporary Austin—Laguna Gloria, the Mexic-Arte Museum and the Umlauf Sculpture Garden & Museum, while history buffs will cotton to the Texas State Capitol and The Bullock Texas State History Museum. Building up an appetite shouldn't be difficult in this energetic city, and when hunger strikes, you'll find not only the expected Tex-Mex and barbecue, but more sophisticated local restaurants.
Whatever your tastes, there's practically no limit to fun things to do in Austin, a city that's far from ordinary but close to perfect when it comes to having a good ol' time.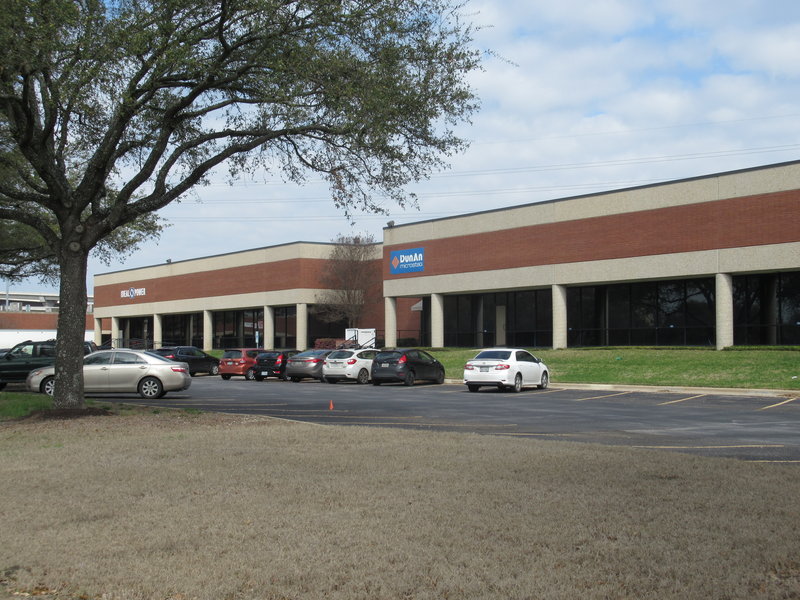 Austin's skilled labor pool—along with its 300-plus days of sunny weather, diverse scenery and supportive film commission—has attracted filmmakers, who have made it Texas's most important movie and television production hub. More than 250 feature films and television series have been filmed here in the past four decades. If you've seen "Office Space," "The Alamo," "Spy Kids," "Boyhood," "Dazed and Confused," "Slacker," "Tree of Life," "True Grit," "Texas Chainsaw Massacre," "Sin City," "Transformers 4," "The Son" or "Friday Night Lights," you've seen a made-in-Austin film.
The city's economic growth hasn't been without consequences. Since 1980 the population has more than doubled and with downtown real estate prices soaring and affluence on the upswing, gentrification has made incursions into some of Austin's most famously offbeat neighborhoods. But the city hasn't lost its counter-culture credentials thanks to the pride many Austinites take in their hippie past. And with each UT freshman class comes a regular infusion of youthful thinking and innovative ideas that are destined to keep Austin an original and vibrant travel spot for years to come.
UT also played a big role in Austin's genesis as "Live Music Capital of the World" in the 1960s and '70s. Singer Willie Nelson helped popularize Austin's country music scene, and former UT student Clifford Antone opened Antone's, his legendary "Home of the Blues," and one of the first music clubs along now club-crowded 6th Street. In 1975 Austin's reputation for live music soared when "Austin City Limits" first aired on PBS, recorded live at KLRU on UT's campus. With more than 250 live venues and major music events like the South by Southwest (SXSW) festival and the Austin City Limits Music Festival, Austin continues to welcome musicians and music lovers alike.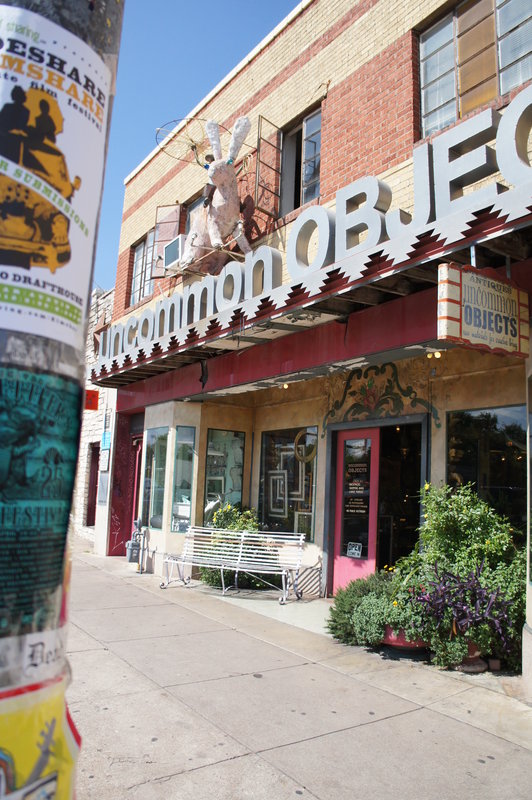 AAA/Photo submitted by Maria White
Of course, Austin is literally a capital, and reminders of its long history at the center of Texas politics are everywhere. Strolling down Austin's Congress Avenue, you can't miss a bronze statue of a woman heroically poised to light a cannon. Meet Angelina Eberly, a fiery innkeeper who in 1842 helped thwart Sam Houston, president of the Republic of Texas, in his plans to relocate the new nation's capital from Austin to a site he argued was less vulnerable to Mexican incursions. Houston ordered a detachment of Texas Rangers to remove the government archives from Austin. When Eberly discovered Houston's men loading wagons with the documents, she fired the town cannon, alerting her fellow citizens. They recovered the documents, entrusted them to Eberly, and the episode known as the Archive War ended without bloodshed. Austin became the capital again in 1844 and has remained so ever since.
One feature of the city that hasn't remained the same is the Colorado River. Several dams have been built over the years, forming the Highland Lakes, a chain of reservoirs that stretches west 163 miles and includes lakes Austin, Travis, Marble Falls, LBJ, Inks and Buchanan. In 2007, the Austin City Council renamed downtown's Town Lake to honor Lady Bird Johnson, who had championed restoration of its natural beauty. Dividing Austin in half, Lady Bird Lake features the popular Ann and Roy Butler Hike-and-Bike Trail, a 10-mile-long recreation trail lined with lush vegetation, benches, shelters and water fountains.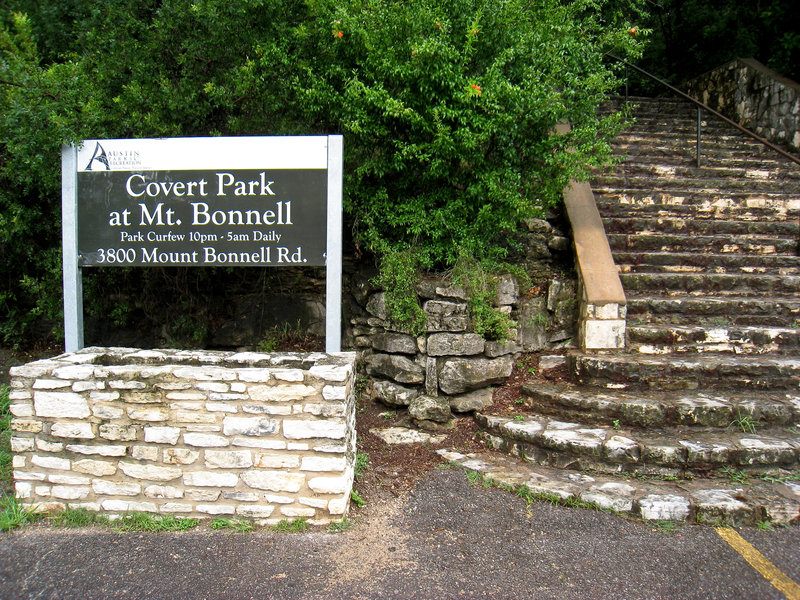 Sales Tax
Sales tax in Austin is 8.25 percent. A 15 percent tax is levied on hotel rooms.
Police (non-emergency)
311 or (512) 974-2000
Hospitals
Dell Children's Medical of Central Texas, (512) 324-0000; St. David's North Austin Medical Center, (512) 901-1000; St. David's South Austin Medical Center, (512) 447-2211; Seton Medical Center Austin, (512) 324-1000
Visitor Information
Austin Visitor Center
602 E. 4th St. Austin, TX 78701. Phone:(512)474-5171 or (866)462-8784
Air Travel
Austin is served by Austin-Bergstrom International Airport (AUS), about 5 miles southeast of Downtown Austin. Minimum fare for taxis leaving the airport is $12.30 for up to 4 passengers.
Rental Cars
Austin is served by major car rental agencies. Arrangements should be made before you leave on your trip; your local AAA club can provide this assistance or additional information. Hertz, (512) 247-7250 or (800) 654-3080, offers discounts to AAA members.
Rail Service
Amtrak train service is provided out of Austin Station at 250 N. Lamar Blvd.; phone (800) 872-7245. Austin is a stop on Amtrak's route known as "The Texas Eagle," which connects Chicago with San Antonio.
Buses
The Greyhound Lines Inc. bus station, (512) 458-3823 or (800) 231-2222, is at 916 E. Koenig Ln.
Taxis
Taxi companies serving Austin include ATX Co Op (512) 333-5555, Austin Cab (512) 478-2222, Lone Star Cab (512) 836-4900 and Yellow Cab (512) 452-9999.
Public Transportation
Bus and rail service is provided by Capital Metro; phone (512) 474-1200 for information on routes and schedules.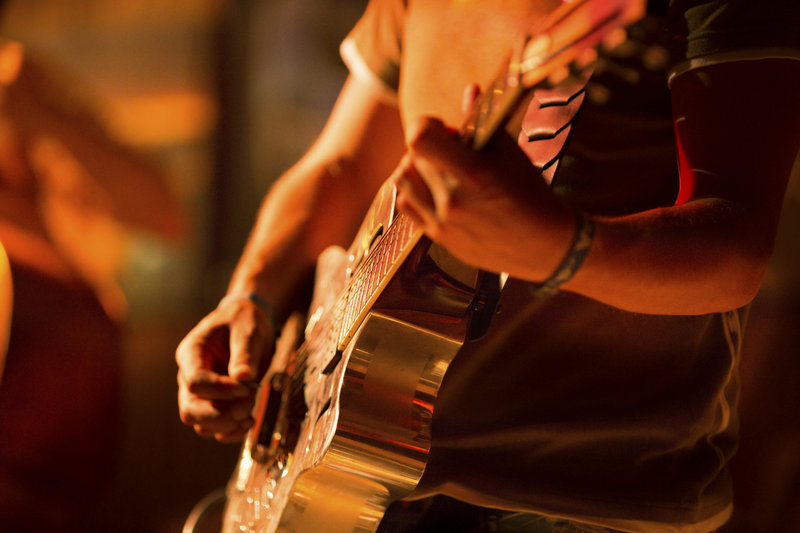 deepblue4you/iStockphoto.com
What to Do in Austin
You simply can't take a trip to "The Live Music Capital of the World" without experiencing its diverse music scene. Blues is the mainstay of Antone's, acoustic stylings fill the intimate Cactus Café, and honky-tonk singers round up crowds at the Broken Spoke.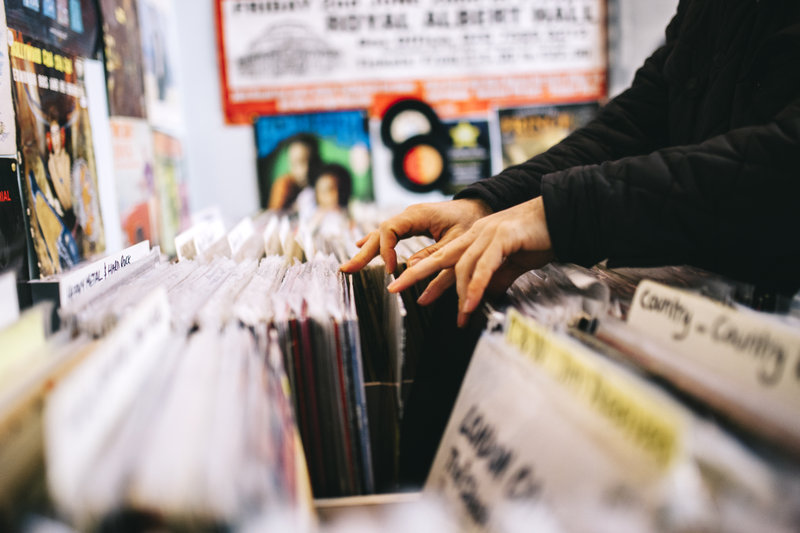 Just off W. 6th Street at N. Lamar Boulevard is Waterloo Records, where locals go to buy music. Besides having a very knowledgeable staff, Waterloo is a frequent destination for visiting musicians who put on a free show; free beer adds to the fun.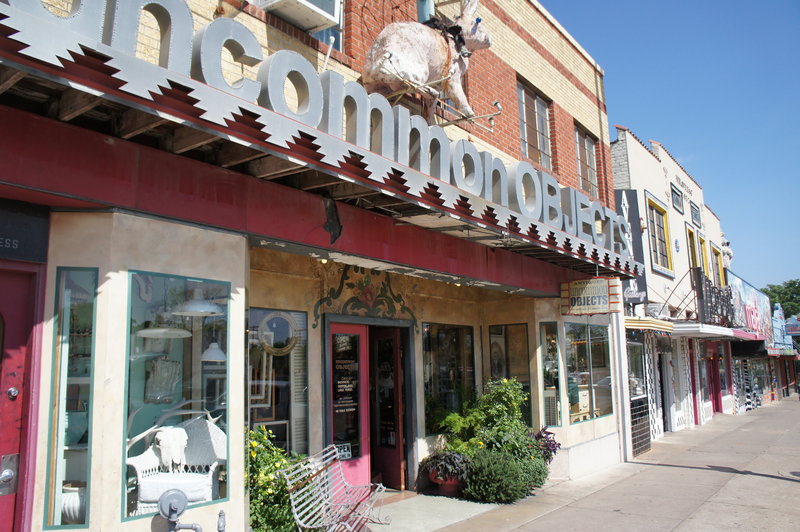 NA/Photo submitted by Maria White
View Austinites in their natural habitat in the SoCo (South Congress Avenue) district. The area is rife with hipsters weaving in and out of coffee shops, funky clothing boutiques, beauty salons, antique emporiums, art galleries, trendy restaurants and other fun places to go.
While you're on South Congress, don't miss the chance to visit the flagship location of Allens Boots, a local landmark that is the one of the best places to go to outfit yourself with a pair of proper Texas boots.
David Sucsy/iStockphoto.com
From early March through October, one of the iconic things to do in Austin is to watch the nightly flight of more than a million bats from underneath the
Ann W. Richards Congress Avenue Bridge
. The Mexican free-tails do their part to keep Austin weird while keeping the city's insect population to a minimum.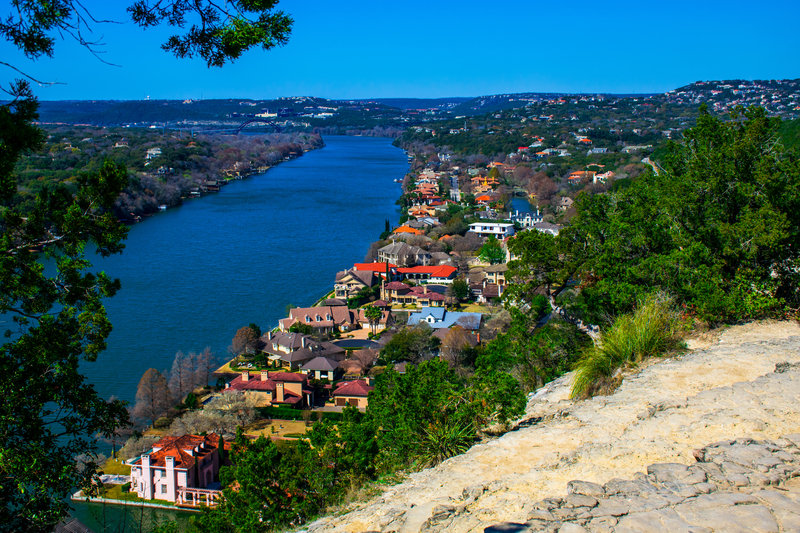 iStockphoto.com/RoschetzkyIstockPhoto
Visitors searching for active things for couples to do can hike to the top of Mount Bonnell in
Covert Park at Mount Bonnell
for a spectacular view of downtown, Lake Austin and the Hill Country. Legend has it that on a couple's first climb, they'll fall in love.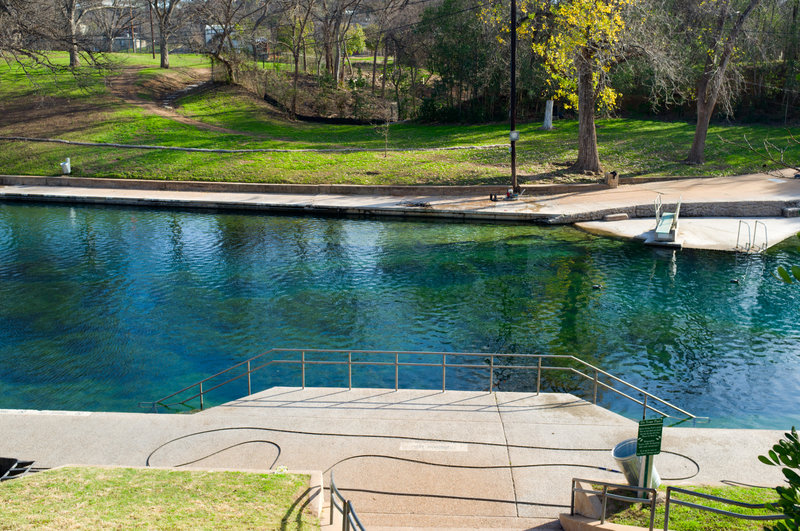 AustinArtist/iStockphoto.com
Keep your cool during those sultry Austin summers in the refreshing 68-degree Barton Springs Pool in
Zilker Metropolitan Park
. Plop down on a bench and enjoy the lush scenery or join the joggers and cyclists as your travel the 10-mile Lady Bird Lake Hike and Bike Trail; either way, you'll bask in the warm Austin sunshine.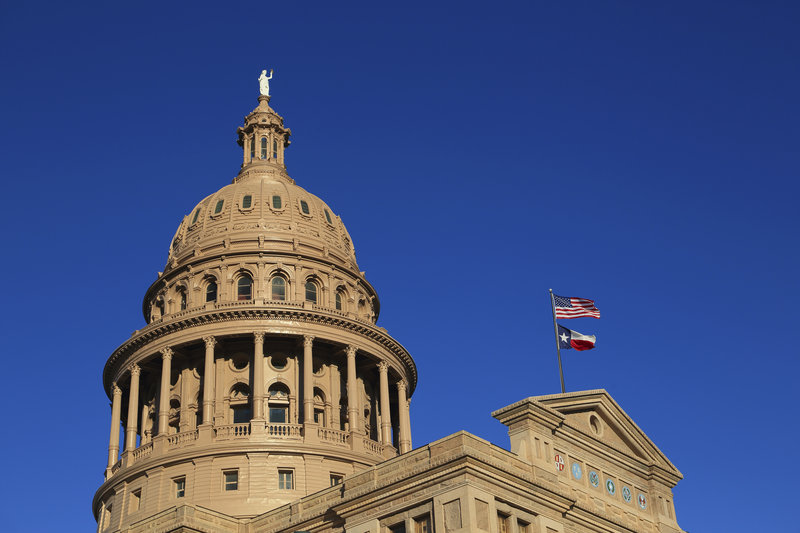 gangliu10/iStockphoto.com
They do grow 'em big in Texas, and the
Texas State Capitol
(1100 Congress Ave.) is no exception; it stands 15 feet taller than the nation's Capitol. Watch policymakers at work and view intricate architecture and state memorabilia.
Snap some selfies on the observation deck of the University of Texas Tower at
The University of Texas at Austin
, which offers fantastic 360-degree views of the university campus and the surrounding city.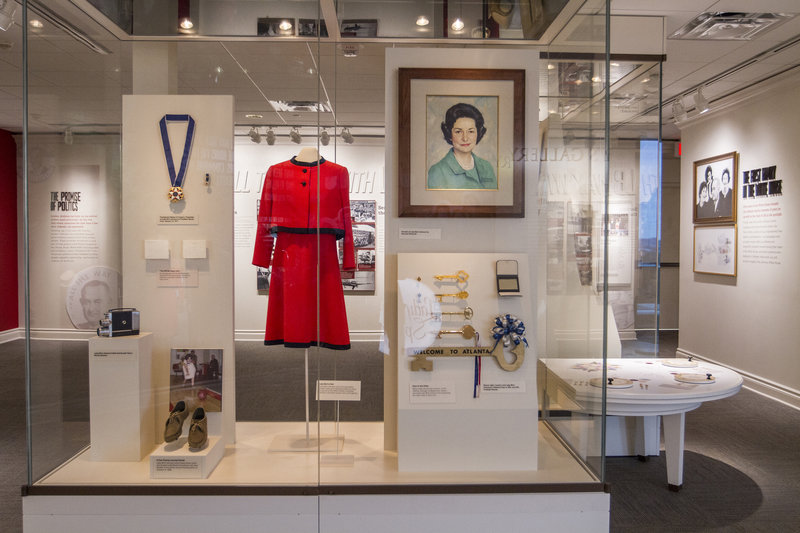 LBJ Presidential Library/Lauren Gerson
Listen as a life-size, automated figure of Lyndon B. Johnson tells amusing anecdotes at the
LBJ Presidential Library
(2313 Red River St.). Exhibits include a reproduction of the Oval Office and the president's 1968 limousine.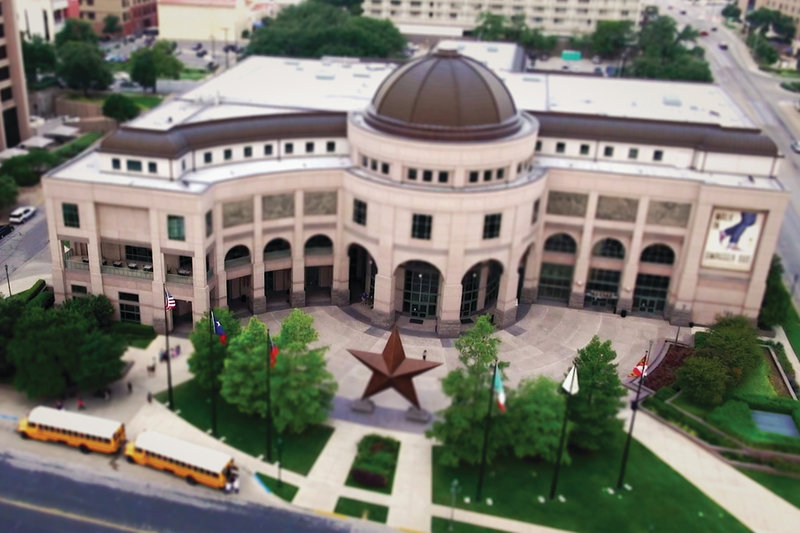 Courtesy of Bullock Texas State History Museum
Spend part of your vacation learning everything you wanted to know about Texas history—and then some—at
The Bullock Texas State History Museum
(1800 Congress Ave.). Modern technology combines with historic artifacts to tell the story of the Lone Star State.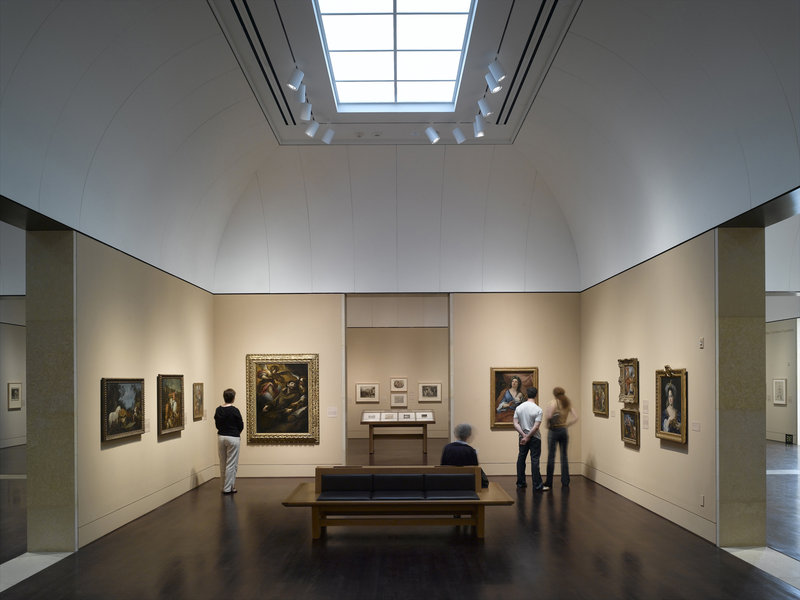 Courtesy of Austin Convention & Visitors Bureau
The Blanton Museum of Art
on the University of Texas campus is one of Austin's best places to go for art lovers. One of the largest university art museums in the country, it showcases a collection ranging from ancient Greek pottery to modern works and offers traveling exhibits throughout the year.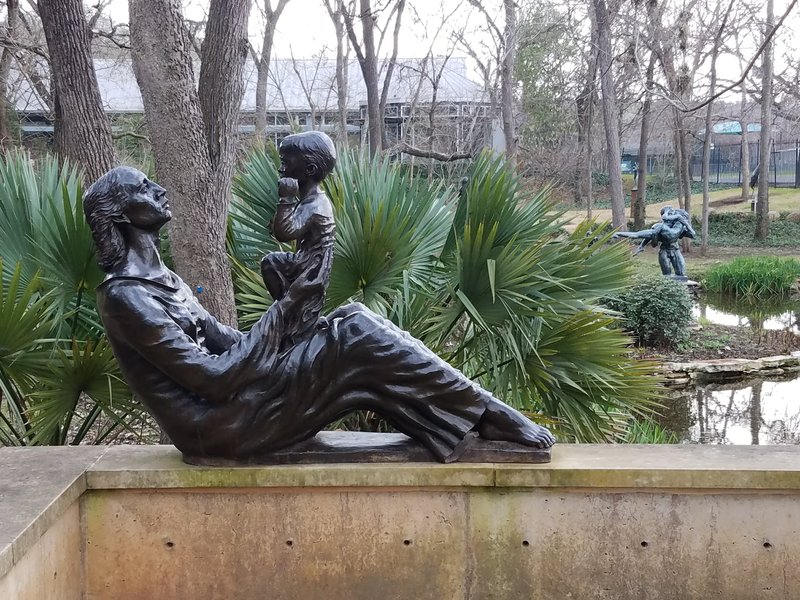 The works of American sculptor Charles Umlauf are the focus of the
Umlauf Sculpture Garden & Museum
(605 Azie Morton Rd.), where you can stroll through a lovely garden and view the diverse creations of this award-winning artist.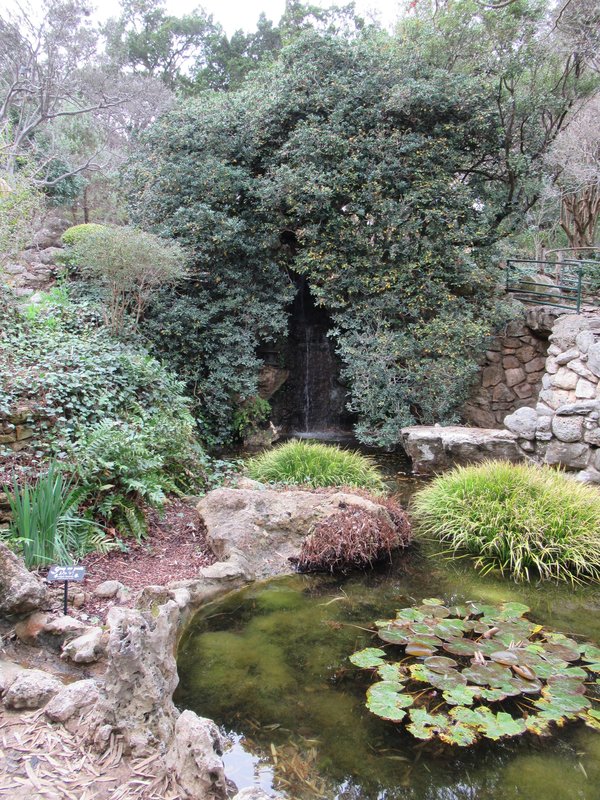 Set aside some time during your trip to explore
Zilker Botanical Garden
(2220 Barton Springs Rd.), known as "the jewel in the heart of Austin." Streams, waterfalls and koi ponds connect themed gardens such a Japanese garden, a rose garden, an herb garden and even a dinosaur habitat.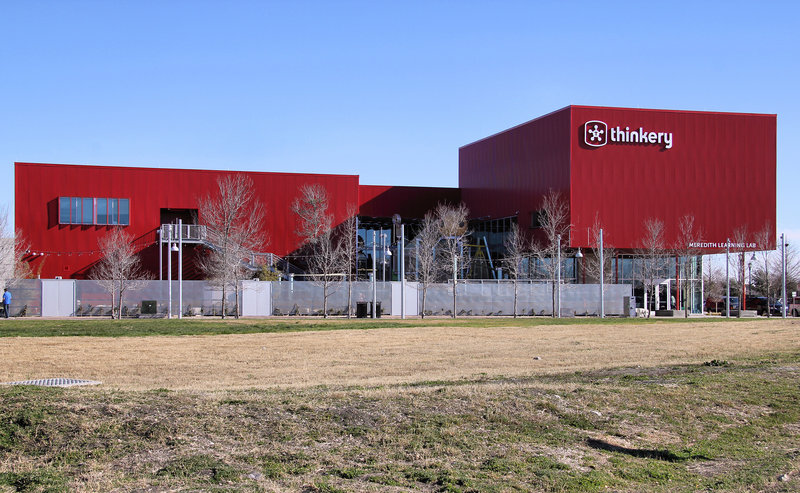 Wikimedia Commons / CC BY SA/Larry D. Moore
Under 13
Hands-on activities make learning fun for kids of all ages at
Thinkery
, 1830 Simond Ave. Science, technology, engineering, arts and math (STEAM) concepts are presented in educational experiences such as "Currents," where visitors don smocks and Crocs to explore the connections between water and sound. Kids can build and invent in the Innovators' Workshop, or head outdoors to scale the museum's climber or splash in a stream.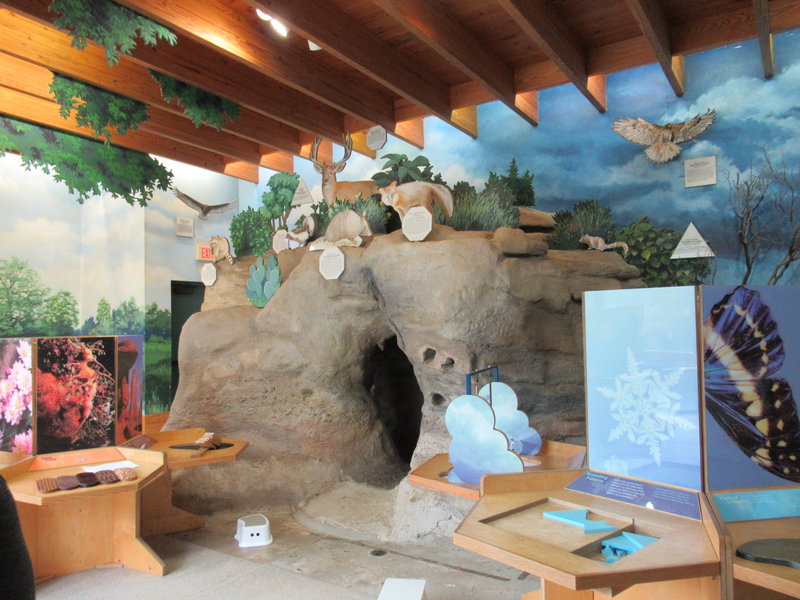 Explore hands-on exhibits both indoors and outdoors at the
Austin Nature & Science Center
, located in the Zilker Nature Preserve in Zilker Park. See nature and science exhibits, dig for fossils in the Dino Pit and explore the Nature & Science Center Forest Trail.
Hop aboard the Zilker Zephyr Miniature Train for a 20-minute trip through tunnels, over bridges and along Lady Bird Lake. Little ones will delight in the train ride and a nearby playground, and everyone will enjoy the views of the park, the lake, Barton Creek and downtown Austin.
In mid-August, cool off at the
Austin Ice Cream Festival
, where local, regional and national ice cream vendors offer samples of their newest flavors of frozen treats. Held at Fiesta Gardens along the shores of Lady Bird Lake, this family- and Fido-friendly festival offers tons of fun options such as a rock-climbing wall, the Bubble Zone, games, contests, canoe and paddleboard rentals, and live entertainment.
Teens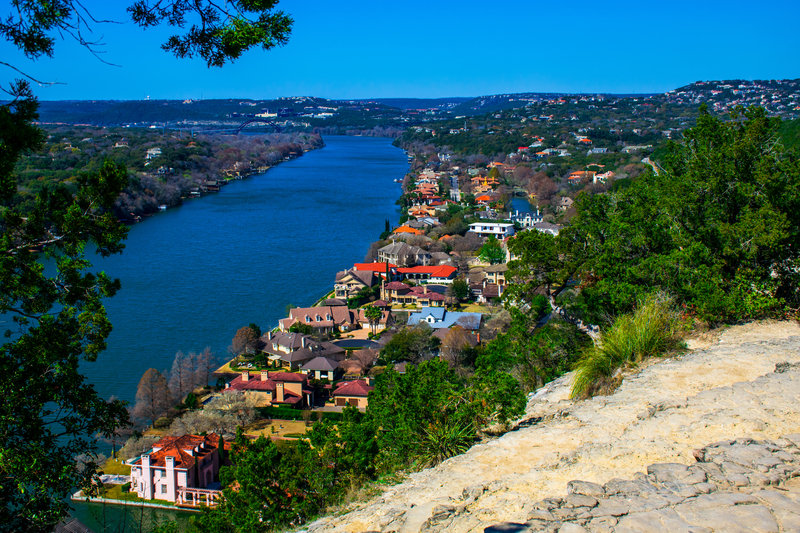 iStockphoto.com/RoschetzkyIstockPhoto
Grab a water bottle or pack a picnic and head for
Covert Park at Mount Bonnell
, where you can climb the steps to what is said to be the highest spot in Austin at 775 feet. At the top, explore a short hiking trail and take in the spectacular views of the city skyline.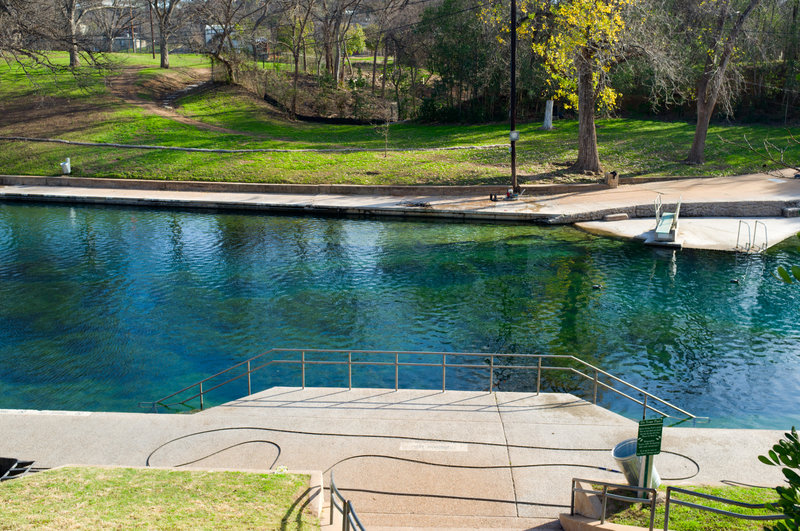 AustinArtist/iStockphoto.com
Take a dip in Barton Springs Pool in
Zilker Metropolitan Park
. This 3-acre, spring-fed pool has an average temperature of around 70 degrees, allowing for year-round swimming. The park also offers hiking and biking trails, canoeing, a museum and a sculpture garden.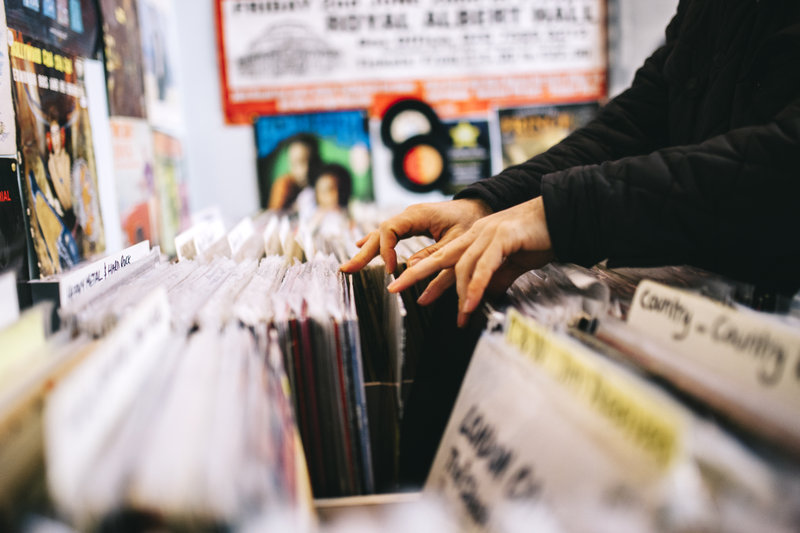 Fans of every music genre will find something to love at the Market District landmark Waterloo Records . Discover a Texas band to love or check out a CD from your favorite artist on one of the many play stations throughout the store. On select evenings each week, catch a live performance by a local or touring artist.
What to Do for All Ages
David Sucsy/iStockphoto.com
The Ann W. Richards Congress Avenue Bridge, spanning Lady Bird Lake from Cesar Chavez Street to Barton Springs Road, is home to more than a million Mexican free-tailed bats at the annual peak in August. The grassy area at the bridge's southeast corner is a great spot for viewing as the bats emerge at dusk each evening to hunt for insects. From March to October, view the bats from aboard a sunset cruise on the
Lone Star Riverboat
, which departs from the south end of the First Street Bridge.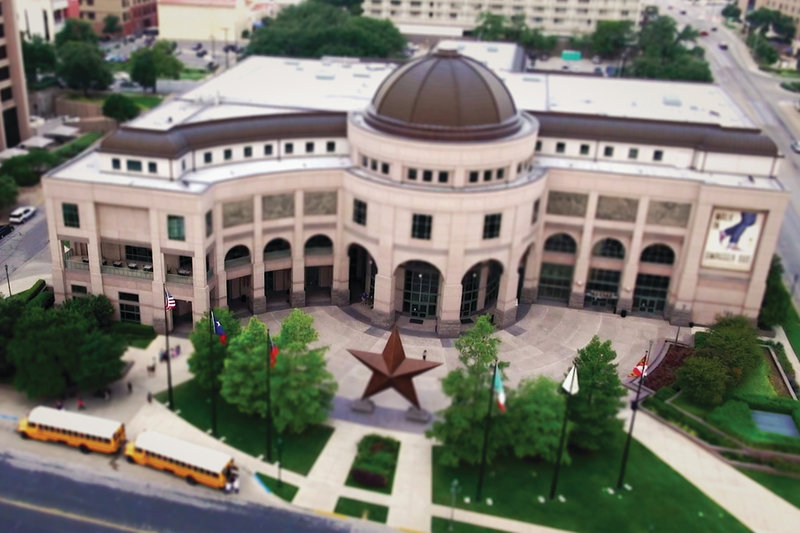 Courtesy of Bullock Texas State History Museum
The Bullock Texas State History Museum
(1800 Congress Ave.) offers three floors of interactive exhibits exploring the region's past. The Texas Spirit Theater features special effects that bring to life the Galveston hurricane, an oil gusher and a rocket launch at Johnson Space Center.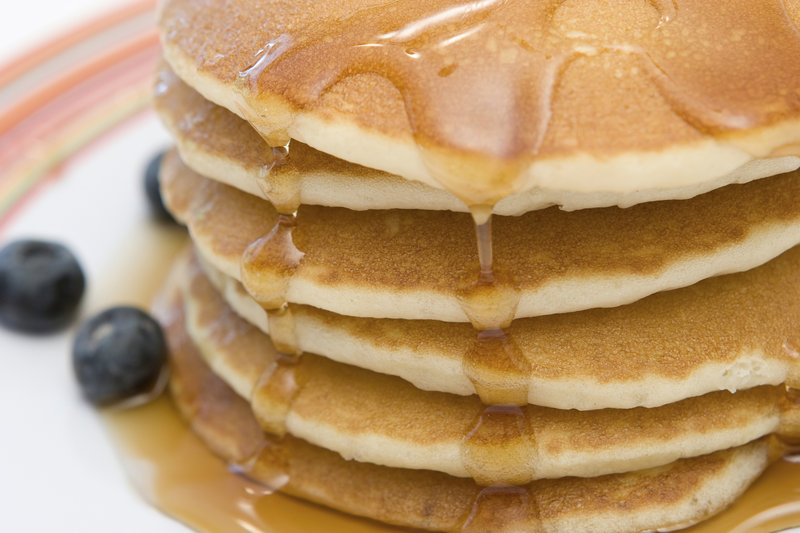 kourafas5/iStockphoto.com
You may have to get an early start to beat the breakfast crowd at
Kerbey Lane Cafe-UT
(2606 Guadalupe St.), but why hurry when you can order pancakes all day long? Choose from flavors such as gingerbread, blueberry or apple whole wheat pancakes, or go Southwest with migas, beans and rice, and tortillas. Kids eat free on Tuesdays, and entrées including mac and cheese, chicken bites and grilled cheese sandwiches are sure to please at this AAA Two Diamond spot, which has two other locations around Austin.
The SoCo (South of Congress) district is a must-do for uniquely Austin souvenirs. Along Congress Avenue south of Lady Bird Lake, you'll find offbeat local stores featuring arts and crafts, vintage clothing, folk art and novelty items. At local landmark Allens Boots , go native and outfit yourself with a pair of beautifully crafted Western boots.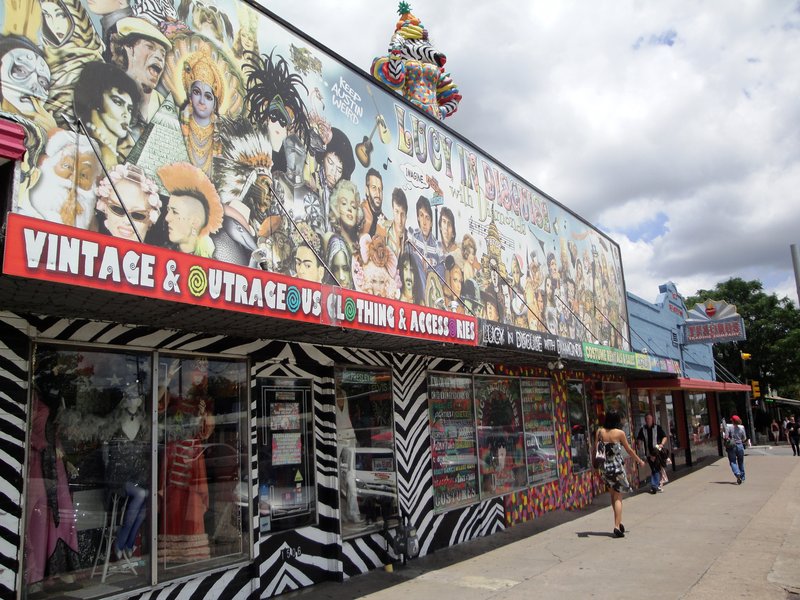 AAA/Photo submitted by Maria White
Shopping in Austin
Finding stores that live up to the city's "Keep Austin Weird" motto means heading downtown where chain stores are the exception and not the rule. You'll discover some of Austin's best collection of offbeat shops in the South Congress district, an area along busy Congress Avenue south of Lady Bird Lake between Academy and Oltorf streets.
Standing tall among the fun places to go such as health food stores, novelty shops, vintage clothing stores, folk art galleries and funky home furnishing emporiums is one of Austin's venerable institutions, Allen's Boots. Step beneath the big red boot above the door and come inside if only to breathe in the sweet smell of leather from all the shiny, beautifully crafted cowboy boots. And if you want to dress Western from toe to head while you're on vacation, Allen's Boots sells an assortment of cowboy hats as well.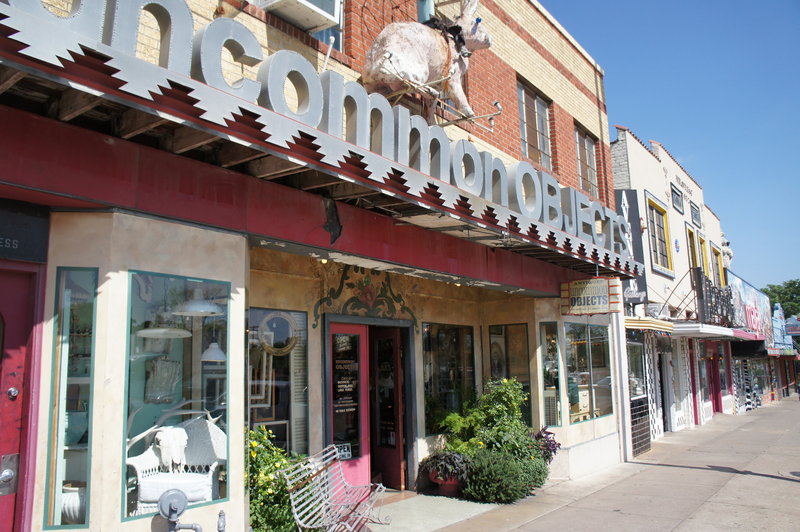 AAA/Photo submitted by Maria White
Other South Congress landmarks you'll want to poke your head into during your trip: Mi Casa Gallery, chock-full of high-end Mexican folk art including multiple images of Our Lady of Guadalupe as well as a few pieces by local artists; Tesoros Trading Co., an importer of international arts and crafts; and Monkey See Monkey Do!, which sells diverse novelty items including retro toys, figurines representing obscure Japanese cartoon characters, joke books and scathing political commentary delivered in the form of refrigerator magnets.
Experience one of the unique things to do in Austin on the first Thursday of each month, as stores stay open until 10 p.m. On these nights galleries host art shows, street vendors sell crafts and bands jam out on improvised stages. Just be aware that parking on first Thursday nights can be challenging. Your best bet is to park at the garage at 505 Barton Springs Rd. and ride the Metro bus south to where the stores are.
Among the bohemian businesses, you'll notice a couple of relatively new shopping plazas with stores offering higher-end merchandise. Such retailers are the rule, not the exception, in the 2nd Street District just on the other side of Lady Bird Lake. Centered around Austin's low-slung, copper-sheathed city hall, which opened in 2004 at 2nd and Lavaca streets, the district boasts several upscale boutiques, and as more of the planned high-rise developments are completed, that number will no doubt increase.
Along with 2nd Street's outdoor cafes and fashionable restaurants, you'll find shops selling all sorts of trendy clothing, pricey knick-knacks and stylish jewelry to Austin's well-heeled professional class. Look for designer home furnishings, linens and bedding at Blue Dot.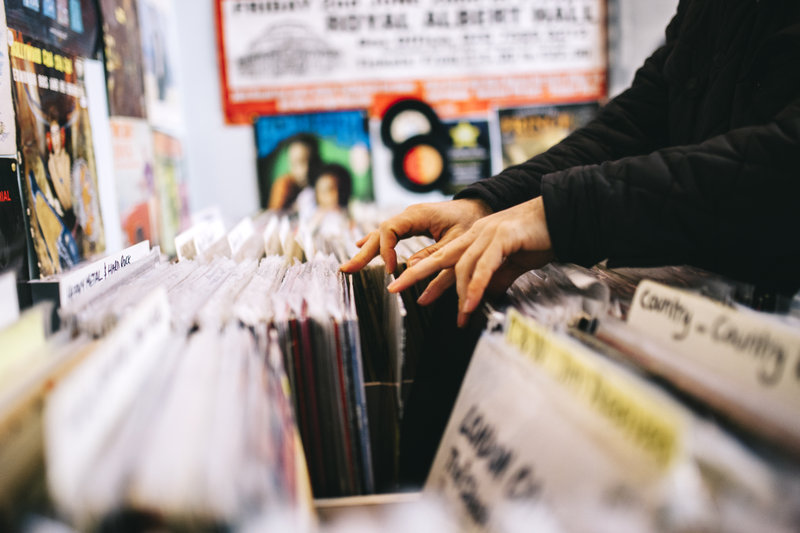 The nearby Market District takes its name from the flagship store of Whole Foods Market, the national natural food supermarket chain established in Austin more than 35 years ago. You'll find several interesting shopping plazas adjacent to Whole Foods, near the intersection of N. Lamar Boulevard and W. 6th Street. Local landmark Waterloo Records occupies the corner diagonally across from the supermarket. Inside is just about every genre of music you'd care to name along with a comprehensive collection of local recording artists as well as videos, used CDs and even an assortment of vinyl records.
BookPeople, on the same side of Lamar as Whole Foods, is Austin's answer to the bookstore megachains although it doesn't have anything close to the local character of its record store counterpart across the street. Whole Foods is a destination in itself, if not for a quick snack then at least to see its outdoor café complete with shade-creating metal sculptures and a brook trickling through a rock-filled channel set in the flagstones at your feet.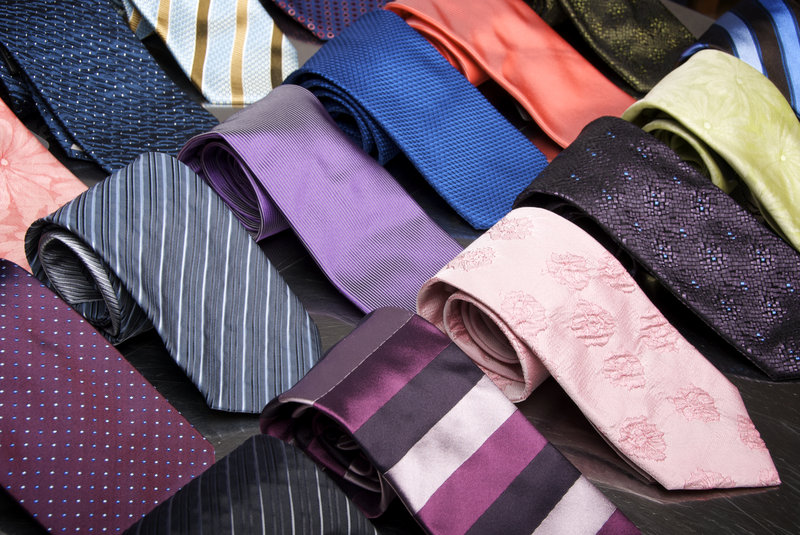 PeskyMonkey/iStockphoto.com
The Congress Avenue District, centered about the same street as South Congress but on the north side of Lady Bird Lake, caters to a very different crowd than its funky south-of-the-lake counterpart. Here clothing stores selling suits and conservative casual wear are sprinkled in among the restaurants and art galleries. Legislators have to buy their power ties somewhere, right? What more convenient place than along the street leading to the Capitol?
Anything but stodgy, the district on the western edge of the University of Texas along Guadalupe Street is affectionately called "The Drag." Naturally, businesses here sell stuff college undergrads would buy, and foremost among these is the University Co-Op, where students can stock up on T-shirts, mouse pads, beer cozies, key chains, pens, notebooks, etc., all emblazoned with the Texas Longhorns logo. But you don't have to be in the market for a used textbook to enjoy a stroll along The Drag; there are also sporting goods stores, independent booksellers, vintage clothing shops, local restaurants and retailers boasting all sorts of environmentally friendly goods, including the Whole Earth Provision Co.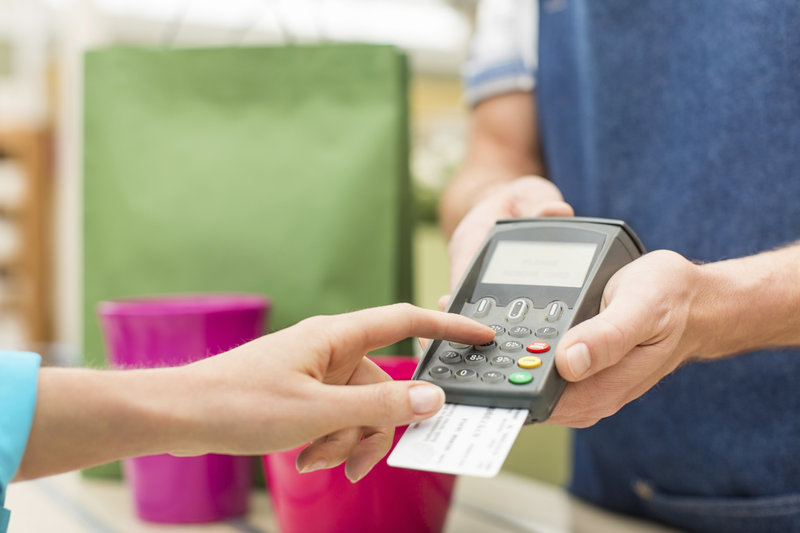 londoneye/iStockphoto.com
Shopping malls outside Austin's downtown area offer the usual mix of nationally recognized department, clothing and specialty stores and places to eat, but one outlying retail center stands out: The Domain at US 183 and MoPac Expressway North. This lovely Main Street-style shopping village has a Macy's and a Neiman Marcus on opposite ends of a curving road lined with whimsical sculptures, colorful mosaics, rustic stonework and oak-shaded parks. Among The Domain's specialty stores are an Apple store, Louis Vuitton, Sur La Table and Tiffany & Co. Dillard's and Nordstrom anchor the mall.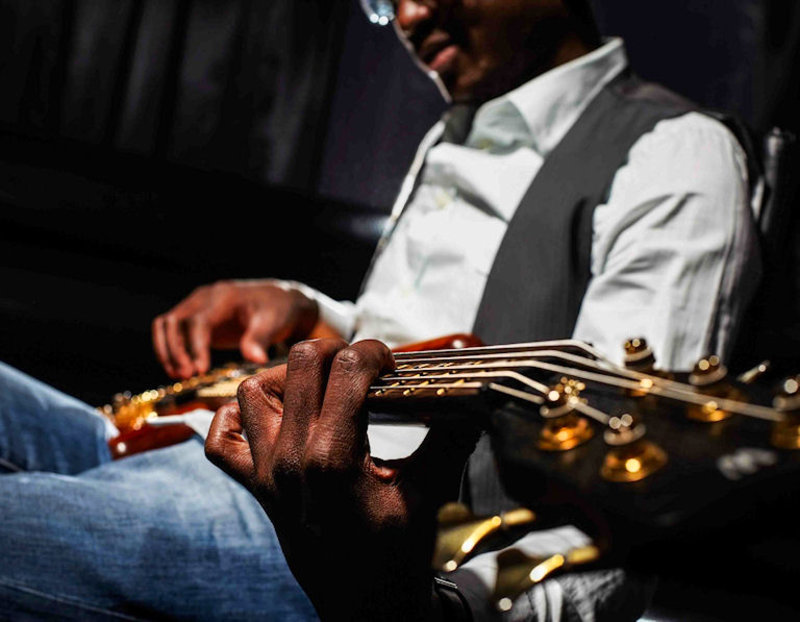 mediaphotos/iStockphoto.com
Austin Nightlife
Austin squeezes a surprising number of bars, lounges and places to eat into its compact and walkable downtown. Most feature live entertainment at some point during the week, while a few never take a night off. Musical styles on tap range from country and western to blues to rock to punk with just about everything in between. Austinites don't call their hometown the "Live Music Capital of the World" for nothing.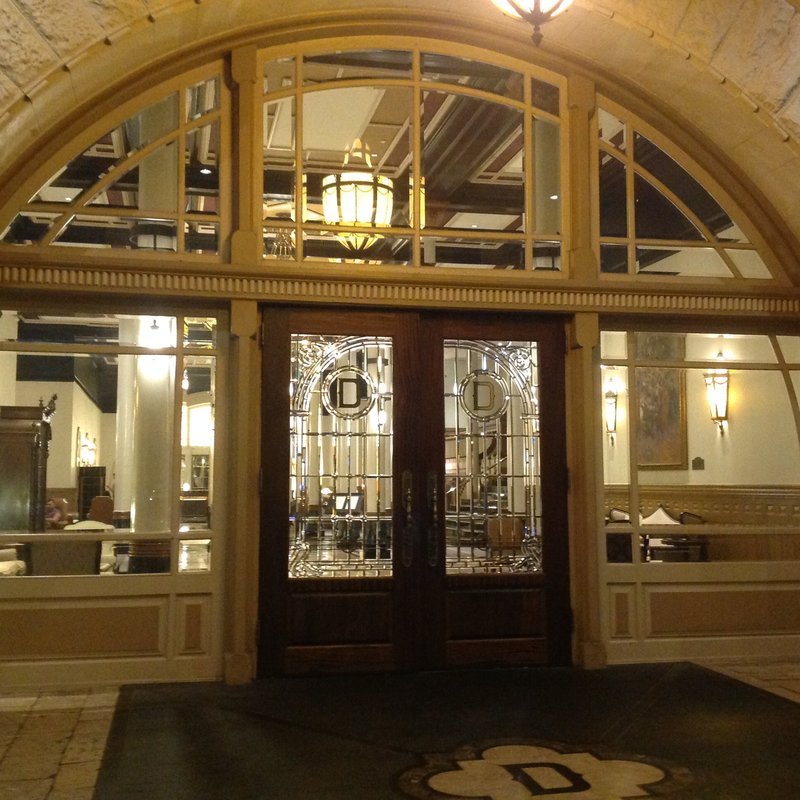 You'll find the heaviest concentration of clubs, pubs and other fun places to go along 6th Street just east of Congress in the shadow of Austin's historic Driskill Hotel. The dignified destination with its solemn white-columned porticos and arched windows contrasts starkly with the raucous carnival atmosphere prevailing here. If the 6th Street crowds get too rowdy, The Driskill Bar (604 Brazos St.) inside the hotel is a nice retreat. Leather sofas, Texas décor and live music six nights per week create a cozy vibe.
Outside on 6th Street, amplified music blares from speakers while barkers stationed at each entrance call out to passersby, announcing the night's drink specials and featured acts. Walls of these 19th-century commercial buildings are typically brick and do nothing to dampen sound, which seems just fine with the throngs of revelers, who are for the most part under 30.
Maggie Mae's has been a 6th Street institution for more than 35 years, and with its decent cover bands and large beer selection, this rowdy hangout continues to draw hordes of both tourists and locals. And you don't have to leave the premises when you need a break: Maggie Mae's has a rooftop deck where you can have a conversation and enjoy a nice breeze. A long, narrow room at street level serves as the main performance space, but if that gets too crowded, you can step into the adjacent open-air courtyard and still hear the music; phone (512) 478-8541.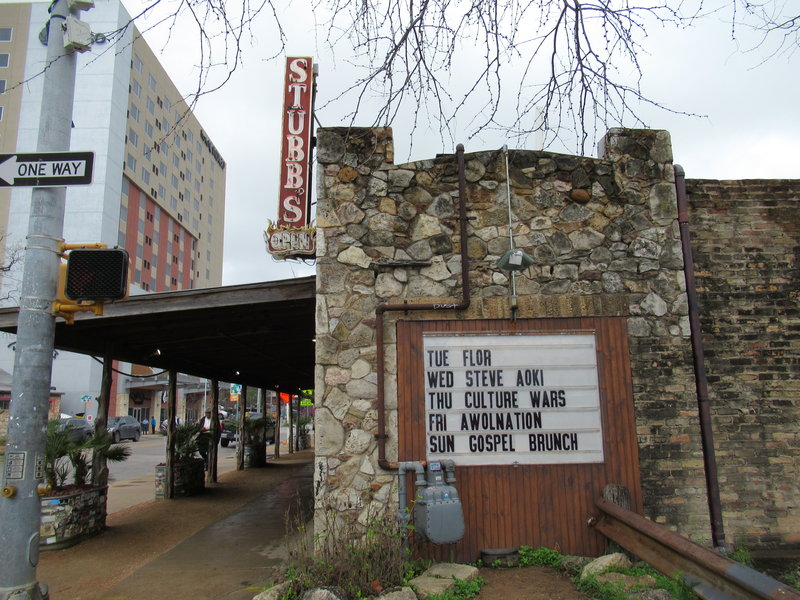 With its weathered brick, stone walls and venerable neon sign,
Stubb's Bar-B-Q
, 801 Red River St., looks every bit the Red River Street institution that it is. Stubb's books an impressive lineup of hip-hop, rock, alternative and country acts that travel from all over the country to play both its indoor stage and its popular outdoor amphitheater. Performers who have played Stubb's include Willie Nelson, Joan Jett, Death Cab for Cutie, Spoon, Dwight Yoakam and Ludacris. The barbecue served here gets rave reviews, and Stubb's combines a barbecue buffet with live music during its Sunday Gospel Brunch; phone (512) 480-8341.
Following 6th Street west across Congress Avenue brings you into the Warehouse District, distinguished by the stairs you'll have to climb as you navigate its sidewalks. It's easy to see that the raised entrances here once facilitated the unloading and loading of goods. The crowds here tend to be over 30 in contrast to the 6th Street and Red River districts, and restaurants are both more numerous and more upscale.
If the evening is mild and rain-free, visit Cedar Street Courtyard , 208 W. 4th St., a brick-paved space nestled between two buildings. Trees and vine-covered walls make this a pleasant, shaded niche during the day, and jazz bands provide entertainment on the courtyard stage. There's also an indoor area where patrons retreat during inclement weather and sample from among the bar's two dozen flavored martinis; phone (512) 495-9669.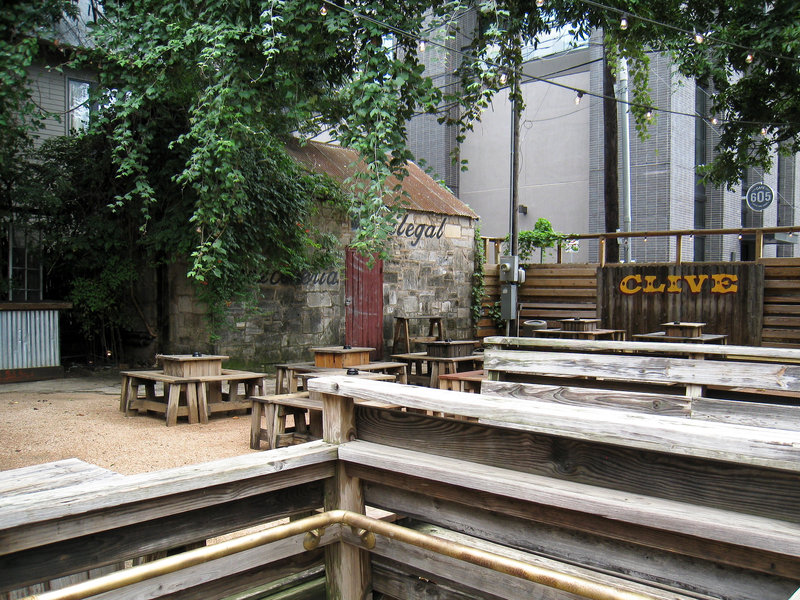 Rainey Street—a mixed-use historic district sandwiched between I-35 and Lady Bird Lake on downtown's southeastern edge—has emerged as a favorite nightborhood for in-the-know Austinites. Dilapidated bungalows have been renovated into cozy, come-as-you-are bars with backyards, porches and a whole lot of character. Best-loved spots include Lucille Patio Lounge (77 Rainey St.), a dog-friendly bar with outdoor hammocks and games; Container Bar (90 Rainey St.), where patrons sip drinks in any of seven stacked shipping containers; and Clive Bar (609 Davis St.), whose dark wood paneling and white vinyl chairs help create a vintage vibe. Phone (512) 322-9270 for Lucille Patio Lounge, (512) 320-0820 for Container Bar and (512) 524-1623 for Clive Bar.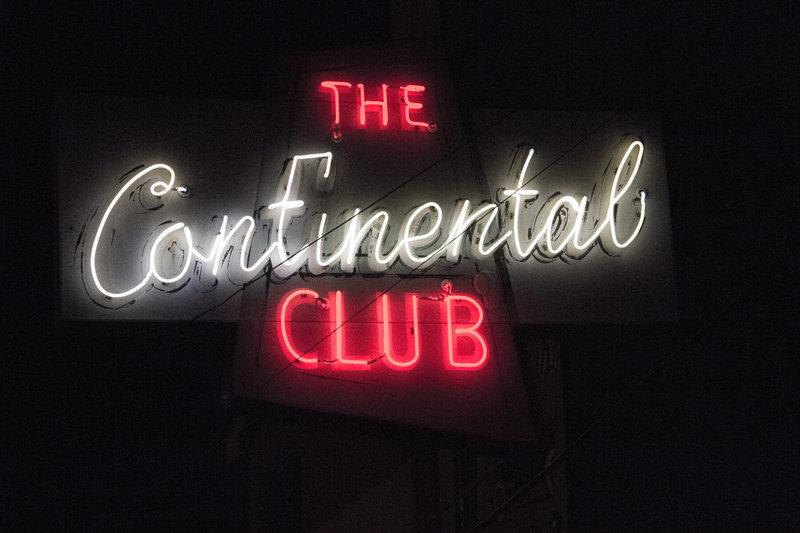 On the south side of Lady Bird Lake is the offbeat enclave centered around South Congress called, appropriately enough, SoCo. Better known for consignment shops, health food stores, local restaurants and folk art galleries, SoCo is where you'll also find The Continental Club , 1315 S. Congress Ave., another bright star in Austin's constellation of live music locales. This intimate establishment opened as a supper club in 1957, but since the 1970s its red-velvet curtained stage has seen all manner of country, rock, rockabilly and swing bands; phone (512) 441-2444.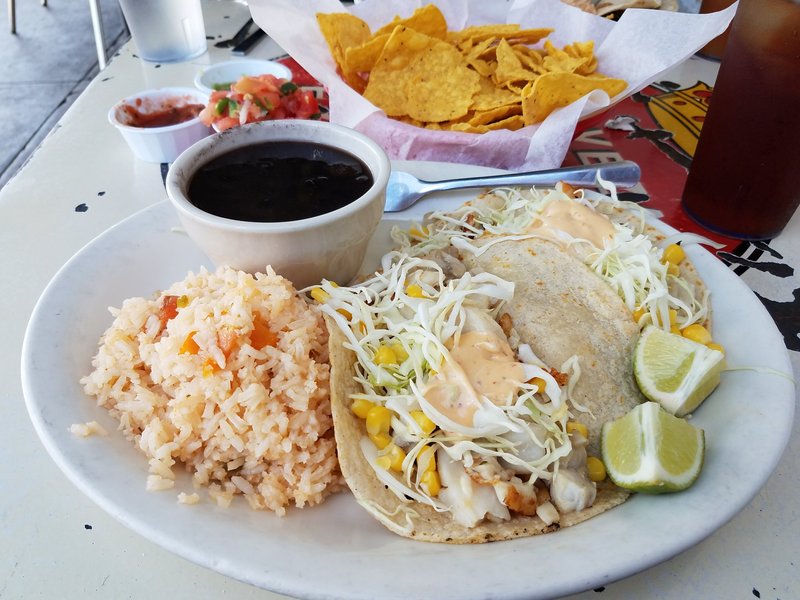 Just a little ways down the road and across the street is Güero's Taco Bar , 1412 S. Congress Ave. Not only is Güero's a fun spot to people watch while enjoying Tex-Mex cuisine that includes a salsa bar, fresh-made tortillas and savory fish tacos, but the restaurant's oak-shaded, picnic-table-filled outdoor area is the scene of concerts Wednesday through Sunday, too; phone (512) 447-7688.
The restaurant and music venue just around the corner at 301 W. Riverside Dr.—
Threadgill's
(formerly Threadgill's World Headquarters)—pays tribute to two legendary sites from Austin's music history. In the 1930s, Kenneth Threadgill opened a bar in his gas station just north of the city limits, and musicians came from all over for the beer and late-night jam sessions until it closed in the 1970s; phone (512) 472-9304.
The 1970s also happens to have been the heyday of the Armadillo World Headquarters, one of Austin's most important music clubs, where an "Austin sound" emerged that was somewhere between country and rock 'n' roll and where performers as diverse as Ray Charles, Willie Nelson, Frank Zappa, B.B. King, Bruce Springsteen, The Charlie Daniels Band and hundreds of others played. The "'Dillo" was torn down in 1981, but Threadgill's sits next door to the storied music hall's former site, serving down-home Southern cooking and hosting bands in its beer garden most nights of the week. It also houses memorabilia from the '70's, including a piano that Jerry Lee Lewis and other performers played that's now suspended from the ceiling; phone (512) 472-9304.
Edgy live music can be found at Emo's Austin , 2015 E. Riverside Dr., which is open to all ages. Since the club has a reputation for cheap beer and the latest and greatest punk and alternative bands, the average age at Emo's skews toward the early 20s. Recently, Emo's has hosted such acts as The Airborne Toxic Event, ZZ Ward and Ani DiFranco; phone (888) 512-7469.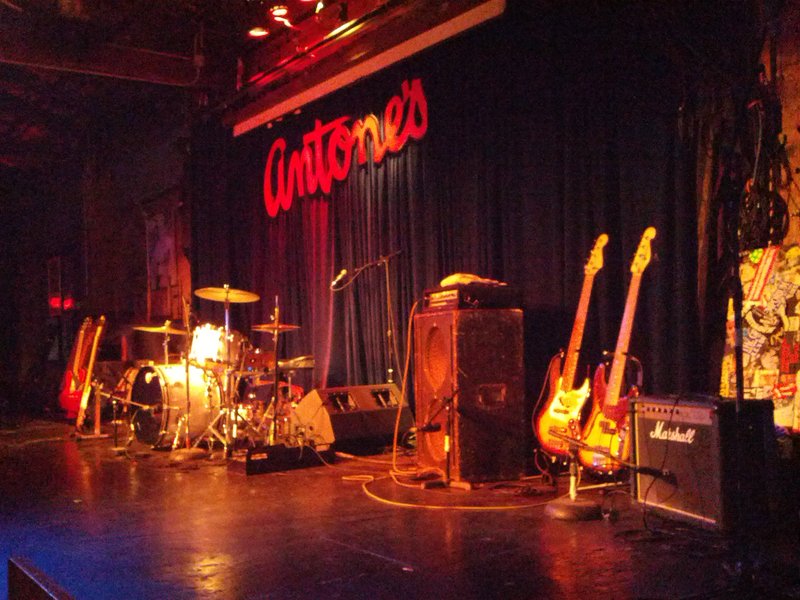 The legendary Antone's is the kind of no-frills place where drinks are served in plastic cups and concert posters and autographed photos serve as interior decor. Ever since Antone's was founded in 1975 by the late Clifford Antone, this club has been all about the music. Known for showcasing acts throughout the week, Austin's "Home of the Blues" has hosted blues greats Muddy Waters, John Lee Hooker, Fats Domino, Buddy Guy, Junior Wells and B.B. King as well as lesser known and local talents. The club closed its location on E. Riverside Dr. and reopened in early 2016 at 305 E. 5th St. in the two-story Maxey Glass Company building; phone (512) 814-0361.
Courtesy of Nashville Convention & Visitors Corporation
You could easily miss the Broken Spoke at 3201 S. Lamar Blvd., which looks more like a rural grocery and feed store than one of Austin's—and indeed Texas's—best-known country music dance halls. A gravel parking lot, an old oil pump jack and a rusty vintage streamline bus advertising Lone Star beer greet visitors to this decidedly unpretentious honky-tonk. Yet despite the humble setting, a sign at the entrance proudly declares, "Through this door pass the best country music dancers in the world." You can even learn to two-step and do the cotton-eyed joe on Wednesday through Saturday nights. If you're wondering what to eat, the restaurant in front serves diner fare, including deliciously juicy hamburgers, and a couple of small rooms have been given over to mementos—concert posters, signed photos, album covers and sundry other items—representing the Broken Spoke's 40-plus years as a music venue. Of course, the country music tradition continues with bands scheduled every Tuesday through Saturday nights; phone (512) 442-6189.
Austin Performing Arts
Austin bills itself as the "Live Music Capital of the World," and with musicians playing everywhere from the airport to coffeehouses, as well as at festivals and hundreds of live music venues, you can believe it. But there's much more than music here; performing arts of all kinds are well represented.
Dance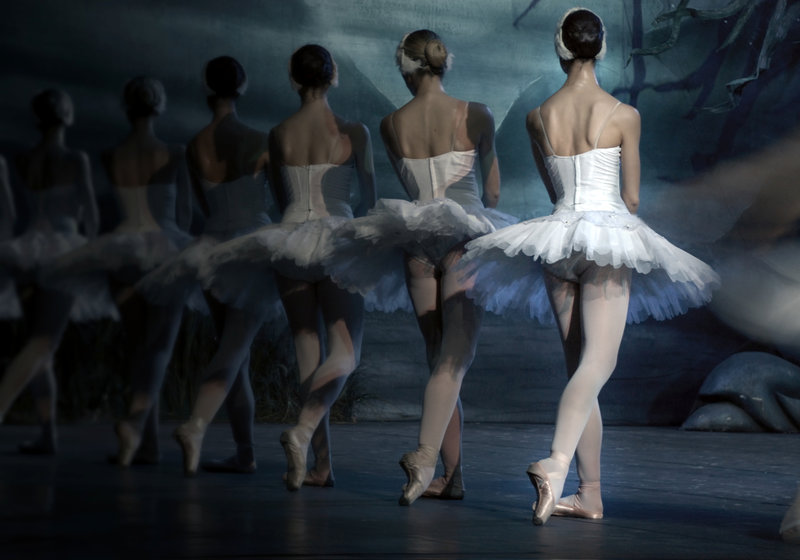 Ballet Austin, 501 W. 3rd St., (512) 476-9151, is among the largest classical ballet companies in the United States. Housed at the Butler Dance Education Center downtown, its professional dancers tour internationally and perform at the Long Center for Performing Arts throughout the year.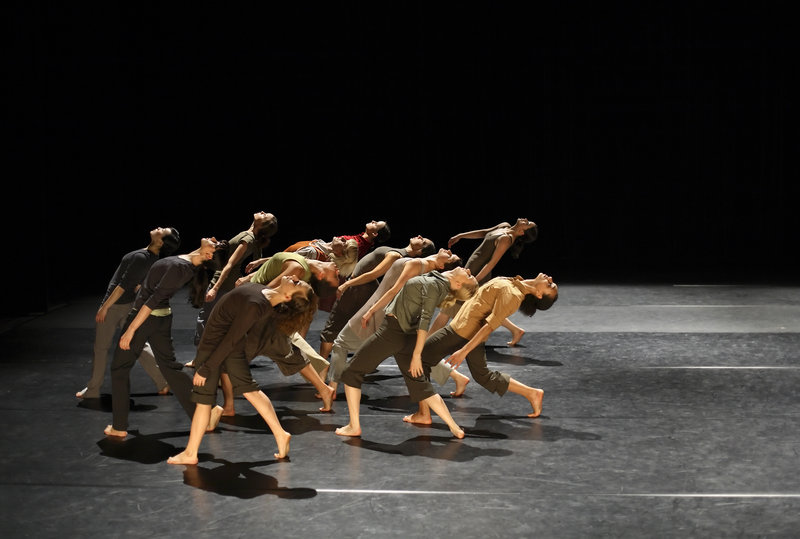 The Kathy Dunn Hamrick Dance Company, 3307 Hancock Dr., (512) 934-1082, performs inventive modern dance at various venues and produces the Austin Dance Festival, an April event that showcases local, statewide, national and international professional dancers.
Tapestry Dance Company & Academy, 1600 S. Pleasant Valley Rd., (512) 474-9846, is a professional repertory tap dance company that performs a variety of works each season at the Long Center for the Performing Arts.
Film
Alamo Drafthouse Cinemas has six locations throughout the Austin area, each serving snacks, burgers, pizza, salads, sandwiches and desserts, along with beer, wine and cocktails, all delivered to your seat as you enjoy films ranging from classics to new releases.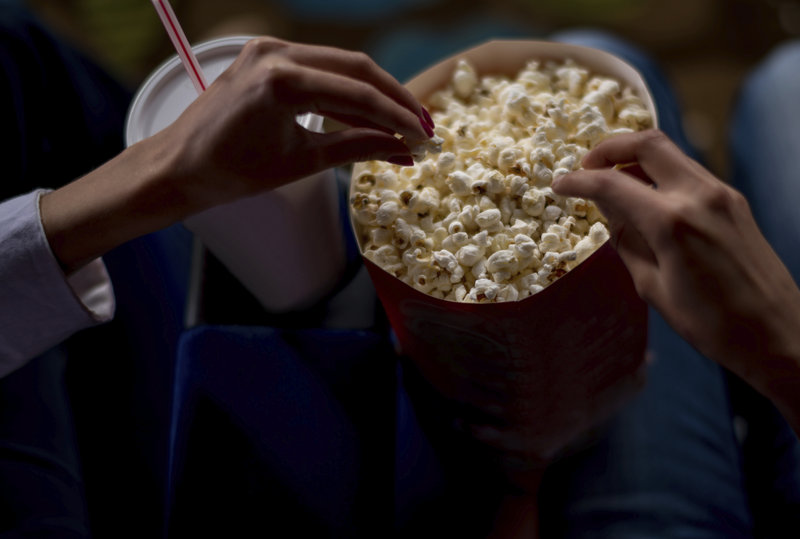 Fans of independent and documentary films head to Regal Cinemas Arbor 8 at Great Hills, 9828 Great Hills Tr., Austin (844) 462-7342, where you'll find art house films, B movies and special screenings along with popular studio films.
Violet Crown Cinema, 434 W. 2nd. St., (512) 495-9600, offers four screens showing independent, documentary and international films, as well as studio films. A full bar and café offer your favorite libations and a variety of small plates to nibble on during the show.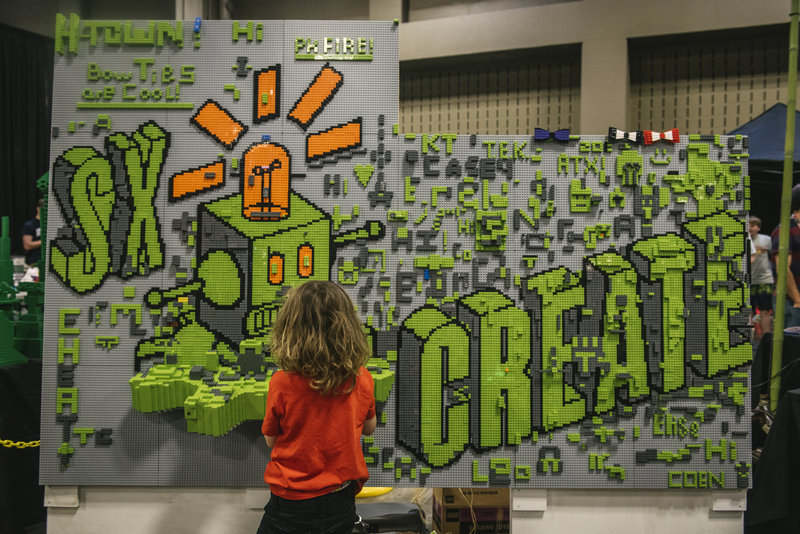 South by Southwest (SXSW)
Film fans and industry professionals converge in Austin in March for
South by Southwest (SXSW)
Film Festival, celebrating independent films with screenings of comedies, documentaries and dramas at venues throughout the city.
The weeklong
Austin Film Festival
, (512) 478-4795, held at various locations in October, showcases more than 180 films including animation, documentaries, narratives and shorts, along with four days of panels and workshops.
Music
Blues, country, jazz, rock—whatever music suits your mood can be found among more than 250 live music venues throughout Austin.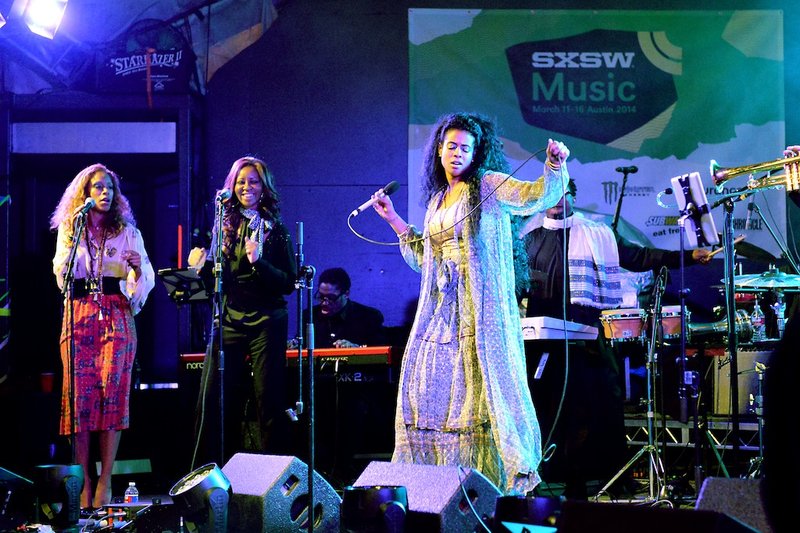 South by Southwest (SXSW/Robert Santos
Music festivals are another way to soak up Austin's live music scene, and here you'll find some of the best in the country. The largest is
South by Southwest (SXSW)
, (512) 467-7979. Held in March at the Austin Convention Center, 500 E. Cesar Chavez St., this festival showcases music, film and interactive media and includes live musical performances at dozens of venues around the city.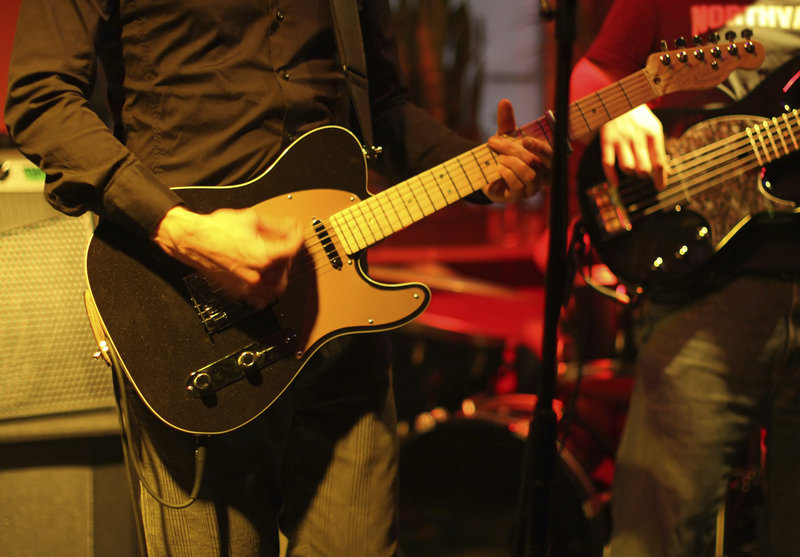 Jan Kowalski/iStockphoto.com
In October, the
Austin City Limits Music Festival
, 2100 Barton Springs Rd., (512) 478-7211, features more than 130 bands, ranging from local talent to internationally known artists performing bluegrass, country, folk, hip-hop, reggae and rock.
Opera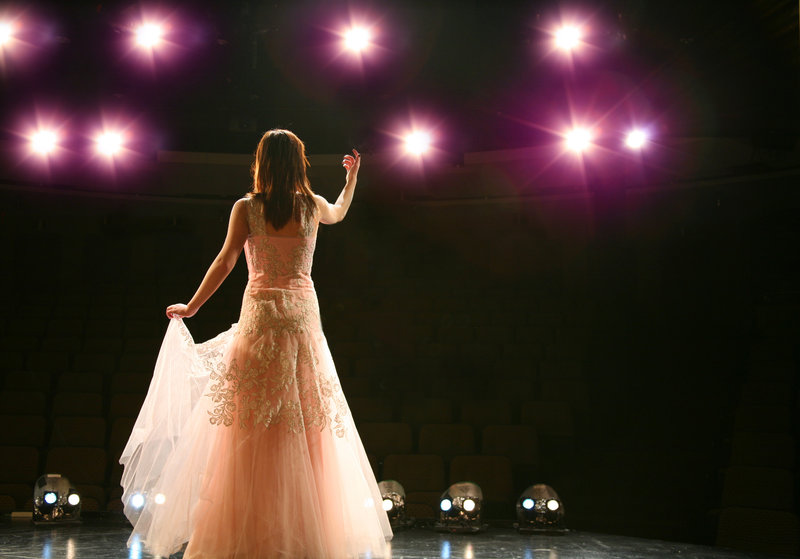 iStockphoto.com/goodynewshoes
Austin Opera performs a three-opera season at the Long Center for the Performing Arts, 701 W. Riverside Dr. The Austin Opera box office is at 3009 Industrial Terrace, Suite 100, (512) 472-5992. Newcomers to opera may enjoy a free lecture about each opera that is offered 30 minutes before the performance.
Theater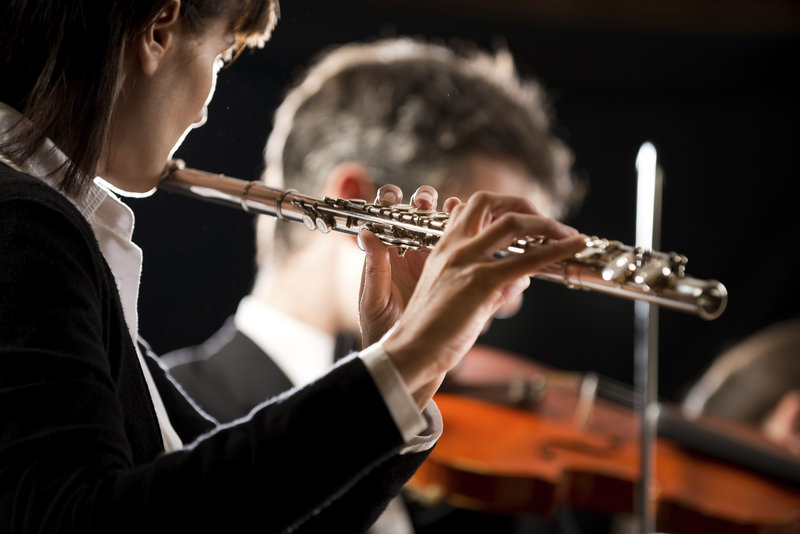 The Long Center for the Performing Arts, 701 Riverside Dr., (512) 474-5664, is also home to Austin Shakespeare and Pollyanna Theatre Company, as well as the Austin Symphony Orchestra and the choral group Conspirare.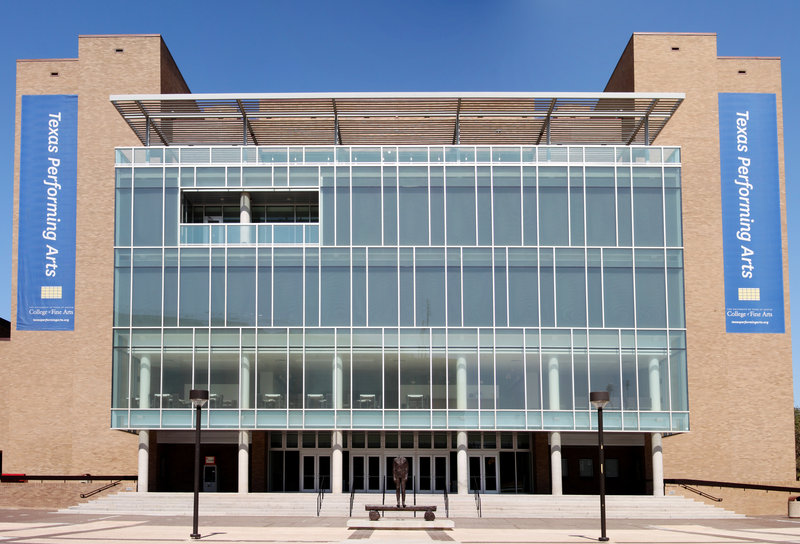 Courtesy of Bass Concert Hall
Bass Concert Hall, 2350 Robert Dedman Dr., (512) 471-2787, is the flagship theater for the University of Texas at Austin's arts center, Texas Performing Arts. Performances here include concerts, dance and theater.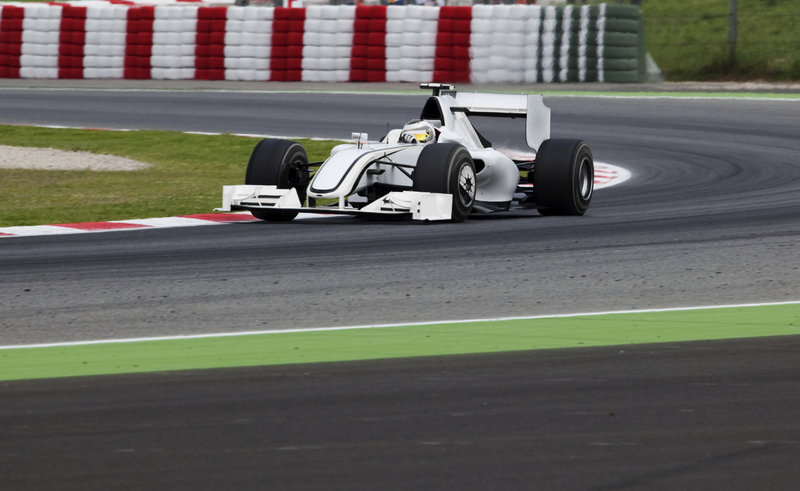 Austin Sports and Recreation
Fans of sports and the outdoors will find lots of fun things to do in the Austin area. Lakes and recreation areas offer water sports, hiking and horseback riding. The University of Texas Longhorns baseball, basketball and football teams call Austin home, as do minor league sports teams. If you'd like to squeeze a few sets of tennis or a round of golf into your trip, there are plenty of facilities available.
In October, drivers compete in a 20-turn, 3.4-mile circuit in the
Formula One United States Grand Prix
at Circuit of the Americas, 9201 Circuit of the Americas Blvd., (512) 301-6600.
The Round Rock Express, a Pacific Coast League AAA baseball team, plays at Dell Diamond, 3400 E. Palm Valley Blvd., Round Rock, (512) 255-2255. The University of Texas Longhorns baseball team plays at UFCU Disch-Falk Field, 300 E. Martin Luther King Jr. Blvd., (512) 471-6708.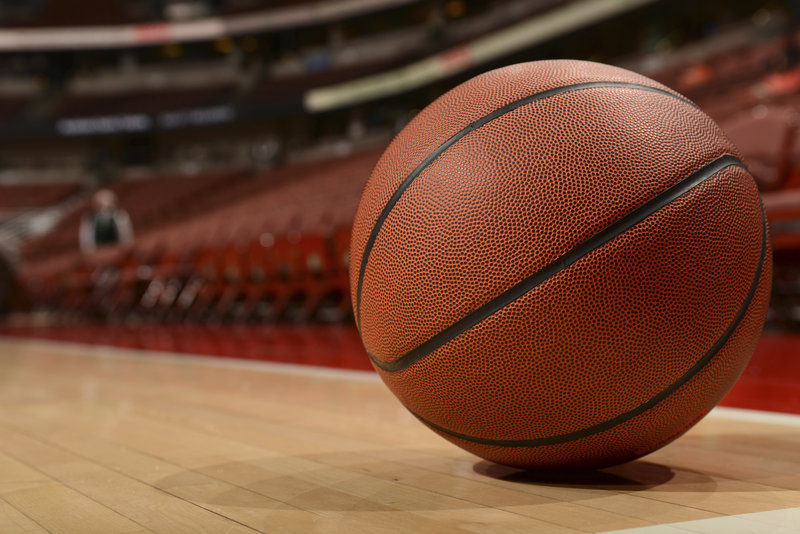 Matt_Brown/iStockphoto.com
Austin's H-E-B Center at Cedar Park, 2100 Avenue of the Stars, (512) 600-5000, is home to the Austin Spurs, an NBA D-League basketball team. The University of Texas Longhorns basketball team plays at Frank Erwin Center, 1701 Red River, (512) 471-7744.
Local football fans root for the University of Texas Longhorns at Darrell K. Royal-Texas Memorial Stadium, 2129 San Jacinto Blvd., (512) 471-3333.
The H-E-B Center at Cedar Park is also home to Austin's American Hockey League team, the Texas Stars.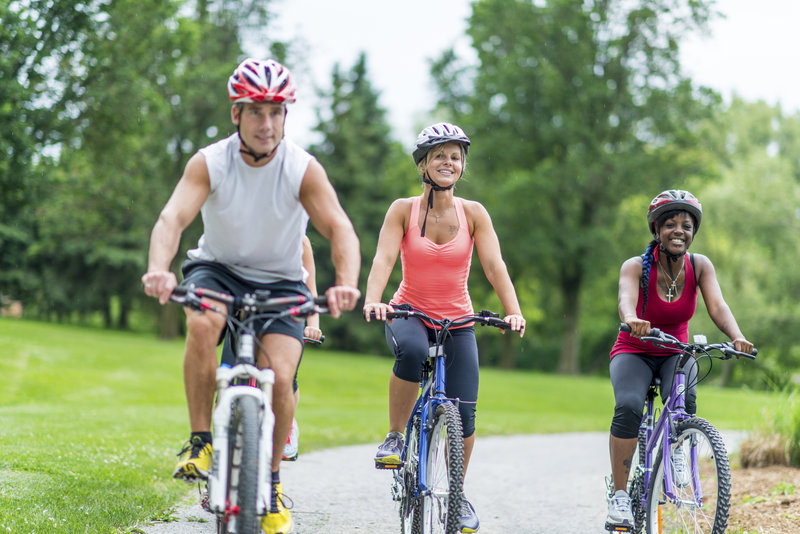 Barton Creek Greenbelt, 3755 S. Capital of Texas Hwy. B, (512) 974-6700, offers more than 12 miles of trails through varied terrain that is great for mountain biking, and is also near downtown, beginning at Zilker Park and ending at the Hill of Life and Sculpture Falls, 1710 Camp Craft Rd.
For bicycling in the city, Austin's downtown features dedicated bike paths and marked shoulders. The Southern Walnut Creek Trail in East Austin, (512) 974-6700, features more than 7 miles of paved, 10-foot-wide paths with scenic nature views.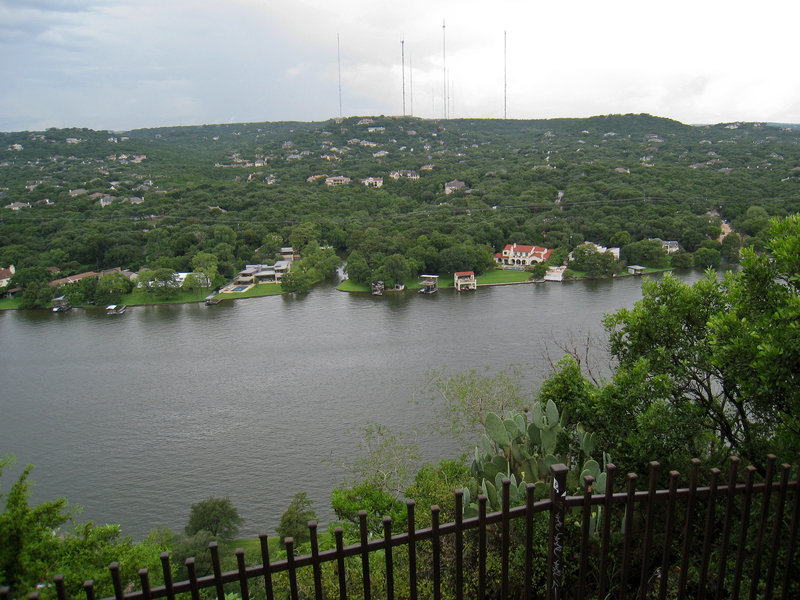 Lake Austin, (512) 389-4800, part of the Colorado River, is an excellent place to fish for largemouth bass, though during the summer months it's best to fish very early or at night due to pleasure craft on the lake during the day. A non-resident 1-day fishing license is $16 and can be purchased online or at local sporting goods stores, bait and tackle shops and other retailers. For more information, call the Texas Parks and Wildlife Department, (800) 792-1112 or (512) 389-4800.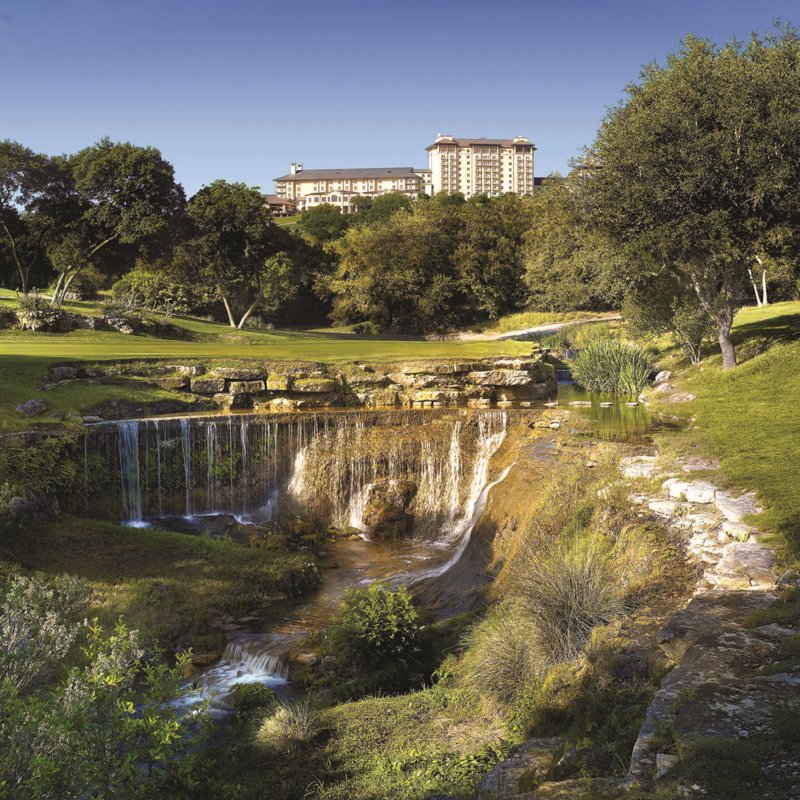 The
Omni Barton Creek Resort & Spa
, 8212 Barton Club Rd., (512) 329-4000, is a AAA Four Diamond resort offering four championship golf courses. The Wolfdancer Golf Club, 575 Lost Pines Rd., (512) 308- 9653, is at the
Hyatt Regency Lost Pines Resort and Spa
, also a AAA Four Diamond resort.
Popular for jogging and walking, the Ann and Roy Butler Hike and Bike Trail, (855) 448-7245, is a 10-mile path around the shores of Lady Bird Lake, offering a scenic escape into nature in the heart of the city.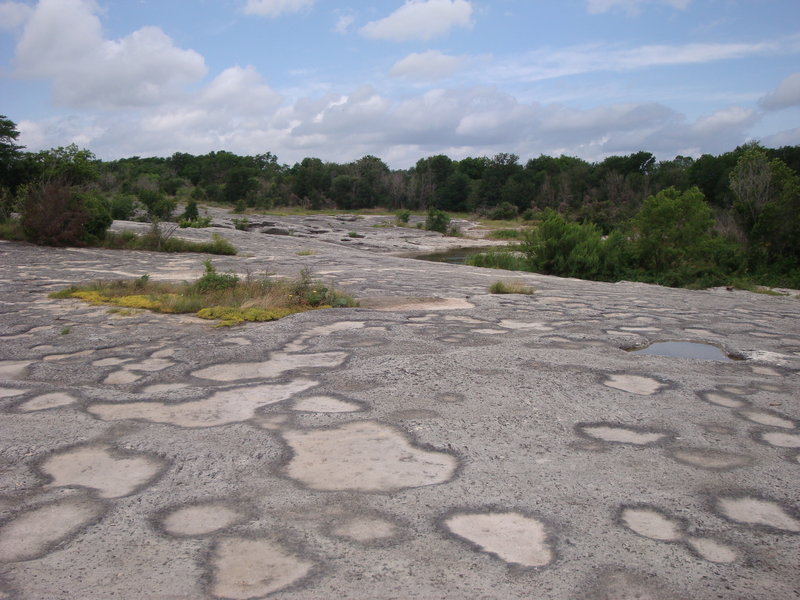 McKinney Falls State Park
, 5808 McKinney Falls Pkwy., (512) 243-1643, offers nearly 9 miles of hiking trails to explore, including a rock shelter where early settlers camped.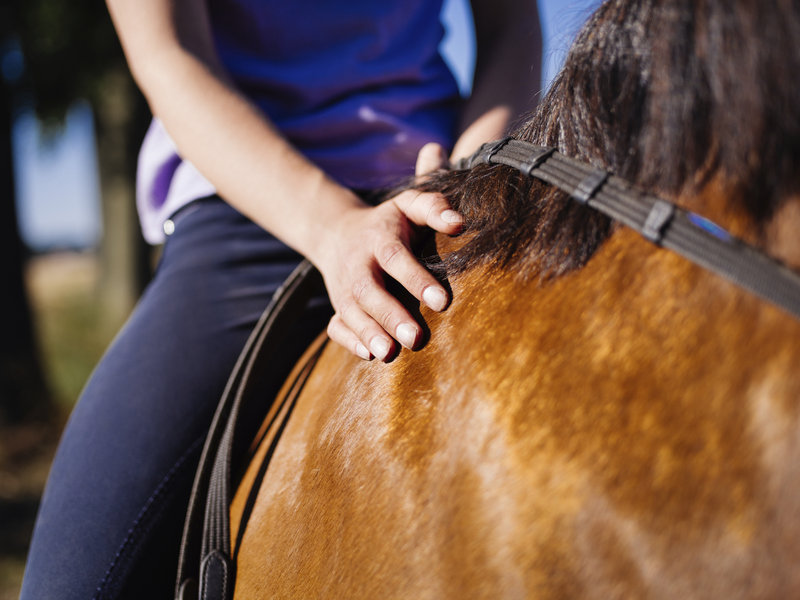 wundervisuals/iStockphoto.com
Texas Trail Rides, 8601 Bluff Springs Rd., (512) 697-9722, offers horseback-riding expeditions with horses and ponies available for all skill levels.
Playland Skate Center, 8822 McCann Dr., (512) 452-1901, is a 27,000-square-foot indoor skating facility with inline skates available for rental. The Veloway at Circle C Ranch Metropolitan Park, 6301 W. Slaughter Ln., (512) 477-1566, is a 3.1-mile paved track for bicycling and inline skating only.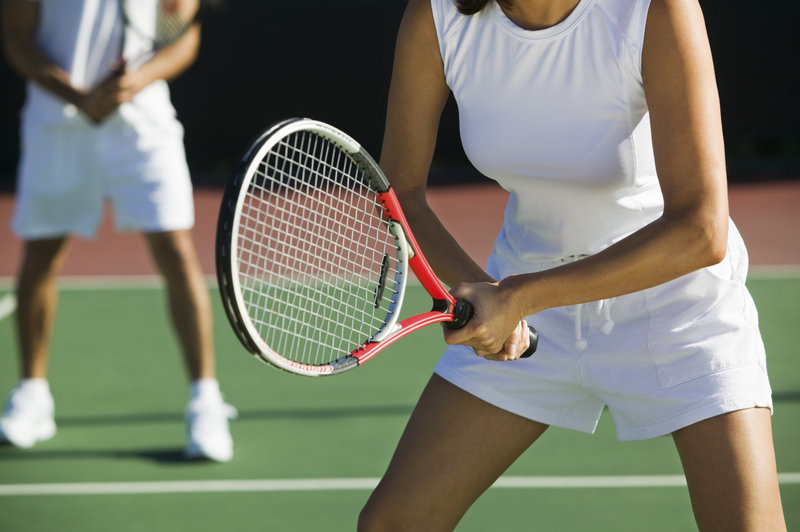 IPGGutenbergUKLtd/iStockphoto.com
The City of Austin, 200 S. Lamar Blvd., (512) 974-3921, operates several municipal tennis centers that are open to the public: Austin High Tennis Center, Austin Tennis Center, Burnett "Blonde" Pharr Tennis Center, Caswell Tennis Center, Grey Rock Tennis Center and the South Austin Tennis Center.
On Jan. 1, the Austin Yacht Club celebrates the new year on Lake Travis with the
Red-Eye Regatta
, Lake Travis Drive and Hudson Bend Road, (512) 266-1336.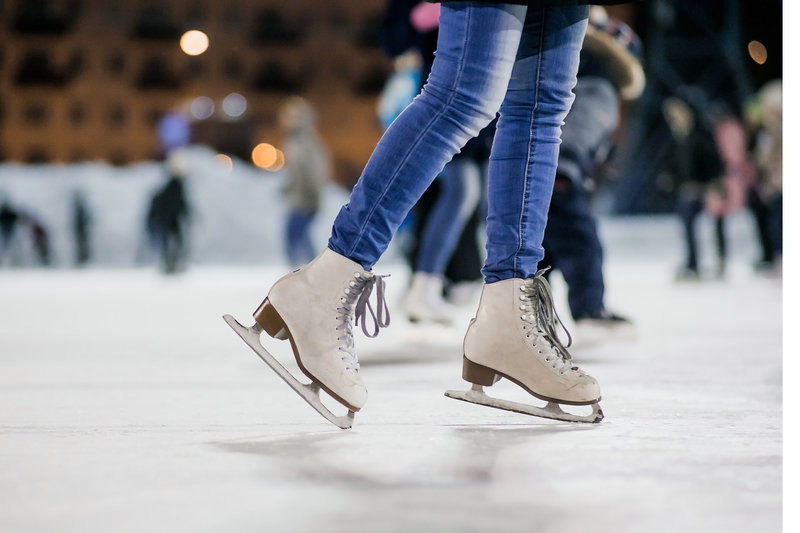 Chaparral Ice Center, 2525 W. Anderson Ln., (512) 252-8500, is an indoor ice-skating rink that is open to the public year-round. Figure skaters perform at the rink during the holiday season.
Self-guiding tours
Brochures outlining historic areas are available from the Austin Visitor Center.
Check out the trendy furniture shops, alternative bookstores and offbeat clothing vendors along "The Drag." This busy section of Guadalupe Street between 21st and 25th streets abuts the western edge of the University of Texas at Austin. Get your own "Keep Austin Weird" souvenirs from Tyler's, a locally owned sporting goods and clothing chain, then pore over the wide array of gear sold at the University Co-Op. Here, you'll find much of the merchandise stamped with a silhouette of a Texas longhorn known as Bevo, UT's mascot since 1916.
iStockphoto.com/grandriver
Best Restaurants in Austin
Our favorites include some of this travel destination's best restaurants—from fine dining to simple fare.
Critics and patrons agree Eddie V's is near the top of the list of where to eat seafood and steak in Texas. There are two locations,
Eddie V's Prime Seafood
, 301 E. 5th St. downtown, and the northwest enclave at
Eddie V's Prime Seafood
, 9400 Arboretum Blvd. Lemon sole, sea bass and tuna entrées are expertly prepared, and aged center cuts are shipped in from a prestigious Chicago-based beef supplier. Comprising colossal shrimp, oysters and New England Jonah crab claws, the chilled shellfish tower is perfect for sharing, as are jumbo sides of sugar snap peas, sautéed steak mushrooms and scalloped potatoes au gratin.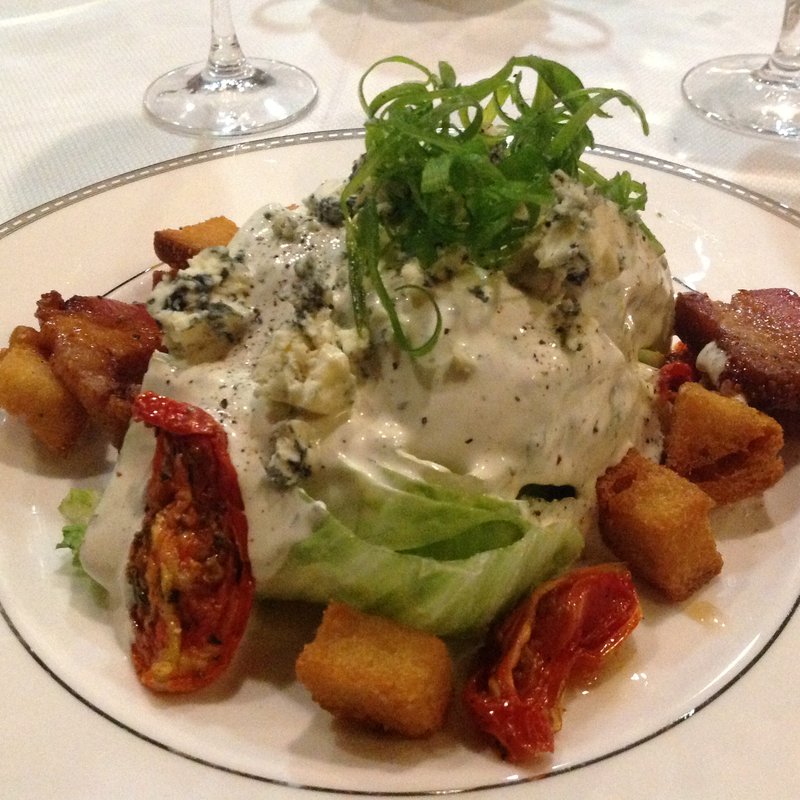 A stained glass ceiling, marble floors and three-story columns distinguish
The Driskill
, rivaling the hotel's architectural splendor is the sophisticated cuisine served at its renowned eatery. Utterly elegant,
The Driskill Grill
is often touted as Austin's finest destination. A first-class waitstaff presents such items as pan-roasted veal, quail with orange curd and pistachio-crusted sea scallops. The culinary brilliance continues well beyond the third course; five- and seven-dish tasting menus are available, as are exquisite desserts.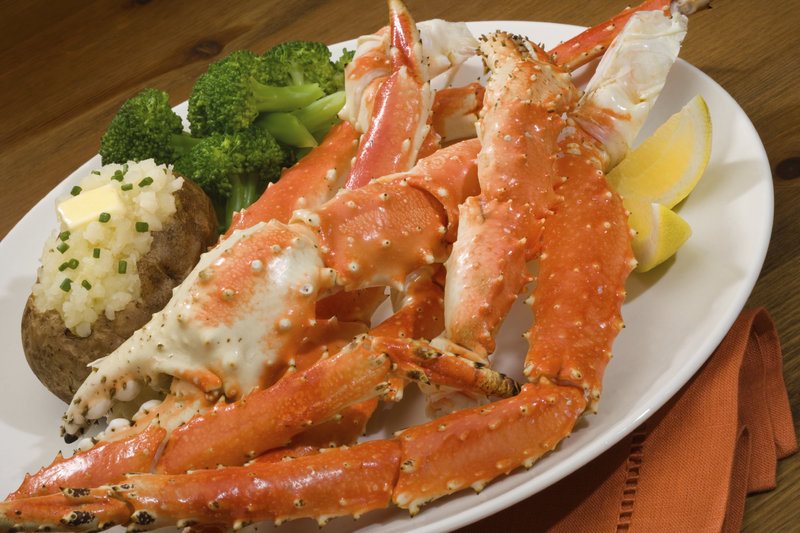 nycshooter/iStockphoto.com
There's no need to leave town if you're looking for places to eat fresh Florida stone crab.
Truluck's
operates its own Sunshine State fisheries, transporting the meaty, black-tipped claws (when in season) to Austin in less than 24 hours. Red king crab is delivered from the icy Barents Sea year-round; other recipes emphasizing oceanic flavors include tuna tartare, baked Caribbean lobster tail and salmon drizzled with a jalapeño béarnaise sauce. The restaurant's noted parmesan mashed potatoes go well with a selection of aged Midwestern beef and a bottle from the extensive wine list.
Nestled among the trendy SoCo restaurants just south of downtown,
Vespaio
imparts a casual ambiance accented by upscale amenities. From the mixed seafood grill to delicate veal medallions, the café's meticulously prepared foods yield robust flavors. Wait times are long at this brick-and-glass storefront trattoria, with diners frequently returning for oak-fired pizzas, handmade pastas and fine Italian wines. Reservations are scarce, and on Fridays and Saturdays, seating is first-come, first-served only.
Traditional Texan flavors merge with decades-old family recipes at
Hoover's Cooking
in northern Austin. The heaping platters of comfort food are reasonably priced, so you won't break your vacation budget when you're in the mood for a Cajun ham po'boy or fried chicken smothered in creamy homemade gravy. Choose from such sides as black-eyed peas, Caribbean rice, jalapeño creamed spinach and fried okra. The popular restaurant also offers a huge breakfast menu, freshly-squeezed lemonade and made-from-scratch desserts.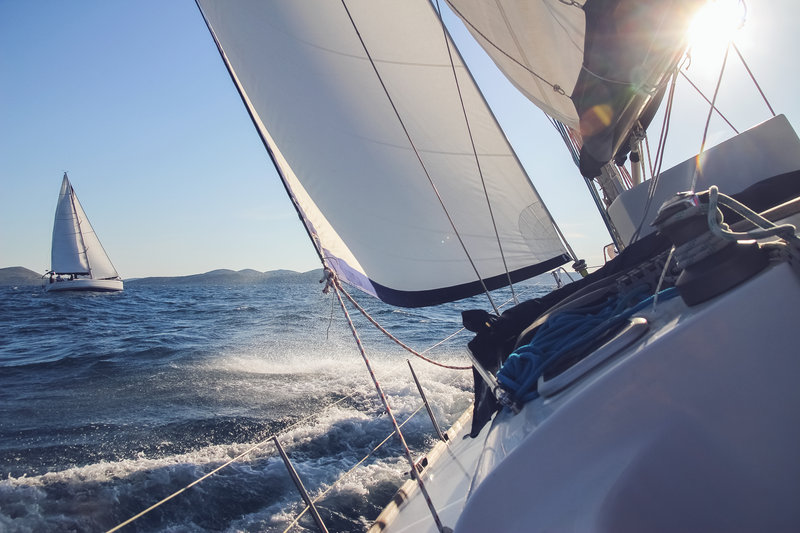 Austin Events
In addition to its many cultural and historic landmarks, this destination hosts a number of outstanding festivals and events that may coincide with your trip.
For one of the unique things to do in Austin, start the New Year with a Bloody Mary breakfast, followed by a friendly sailing competition. Presented by The Austin Yacht Club, the
Red-Eye Regatta
takes place on Lake Travis, where dramatic limestone bluffs surround emerald waters.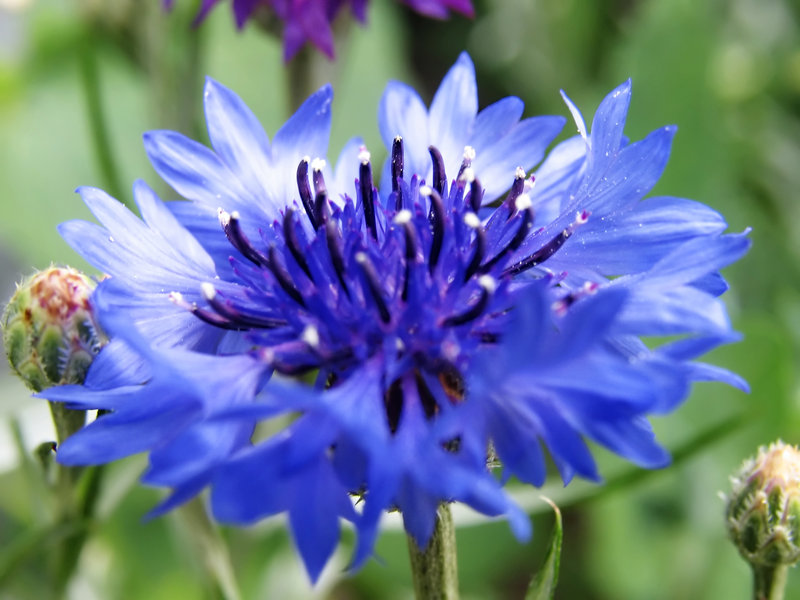 Several varieties of native trees are on sale at
Tree Talk and Winter Walk
, with experts relaying planting tips and basic care techniques. The January event at the
Lady Bird Johnson Wildflower Center
also offers organized walks and children's activities if you're wondering what to do outside during the winter.
In early February, the pulsing drum beats of Brazilian dance music fill the Palmer Events Center during
Carnaval Brasileiro
. Swathed in masks, glitter, colorful feathers, beads and body paint, partygoers come to be seen, to samba and to abandon all inhibition.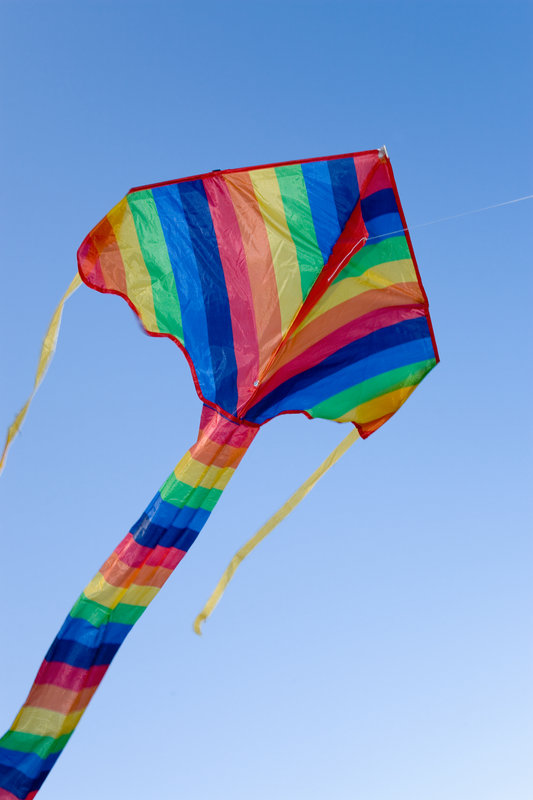 Homemade kites take flight at the
Zilker Park Kite Festival
, vying for such titles as highest flying and most unusual. This March celebration began in the 1920s and features stunt demonstrations by a professional kite team, workshops and a mass launching.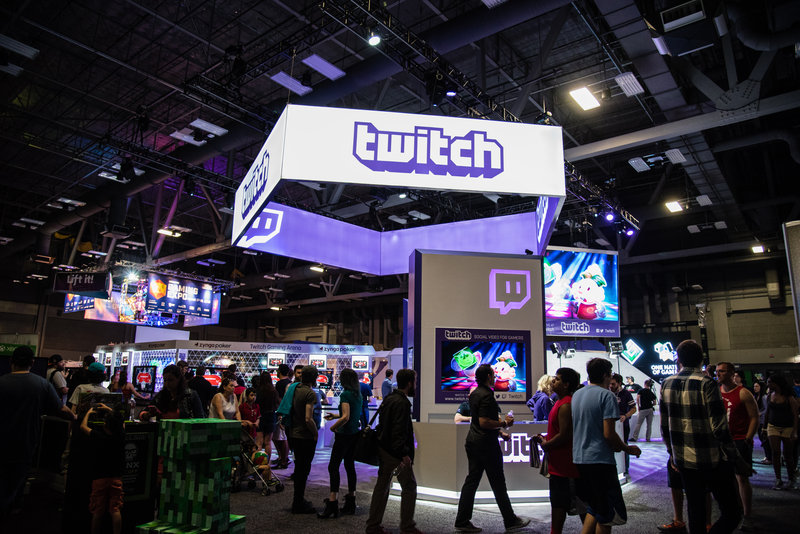 Courtesy of South by Southwest (SXSW)
Musicians, independent filmmakers and technology entrepreneurs travel from all over the globe to showcase their work at the
South by Southwest (SXSW)
festival. The event attracts nearly 340,000 attendees in March with concerts, movie screenings, trade shows and seminars at venues throughout downtown Austin. By contrast, the
Austin City Limits Music Festival
takes place in one location and features more world-renowned bands. The festival spans 6 days over two weekends (Fri.-Sun.) in October and brings more than 225,000 rocking music lovers each year, which turns
Zilker Metropolitan Park
into a vacation destination.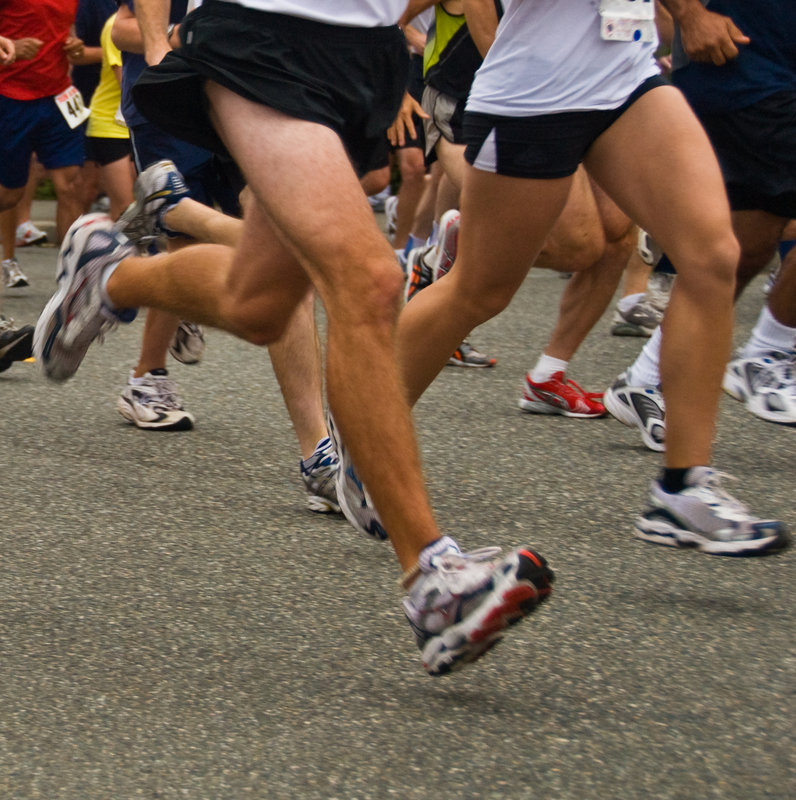 During the
Statesman Capitol 10K
in late April, more than 22,000 people participate in a 6.2-mile run/walk from Barton Springs Road to Riverside Drive. The event includes a timed run and a wheelchair race, while creatively costumed participants enter the Fun Run & Walk.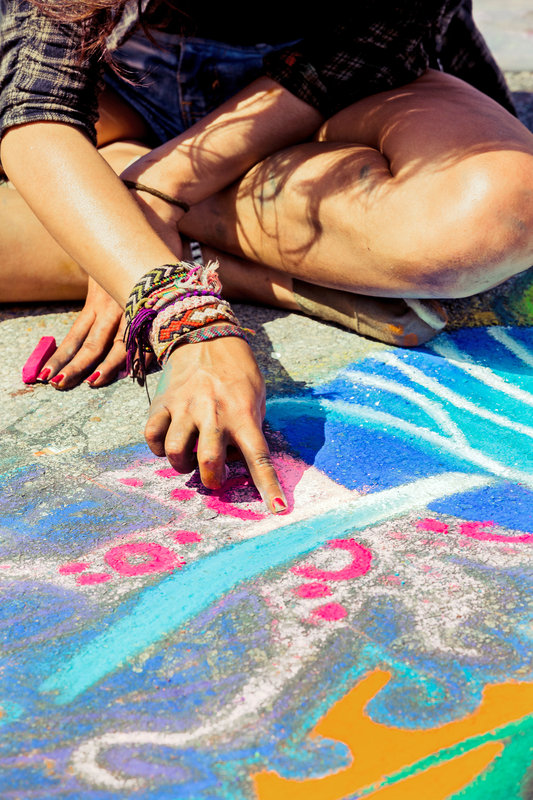 iStockphoto.com/JodiJacobson
More than 200,000 people enjoy fun things to do such as enjoying arts and crafts displays, multicultural performances, plays and live music at the
Old Pecan Street Spring Arts Festival
. The May fair takes place on 6th Street, originally called Pecan Street when east-west streets were named after trees.
Held at Fiesta Gardens, the
Austin Chronicle Hot Sauce Festival
provides an extra dose of heat amid sizzling August temperatures and spicy food from local restaurants. Along with celebrity chef judges, about 15,000 attendees decide the winners of this zesty contest.
Aspiring directors and writers mingle with industry professionals at October's
Austin Film Festival
. Movie screenings, creative competitions and interactive panels focus on the importance of narrative storytelling in film and television.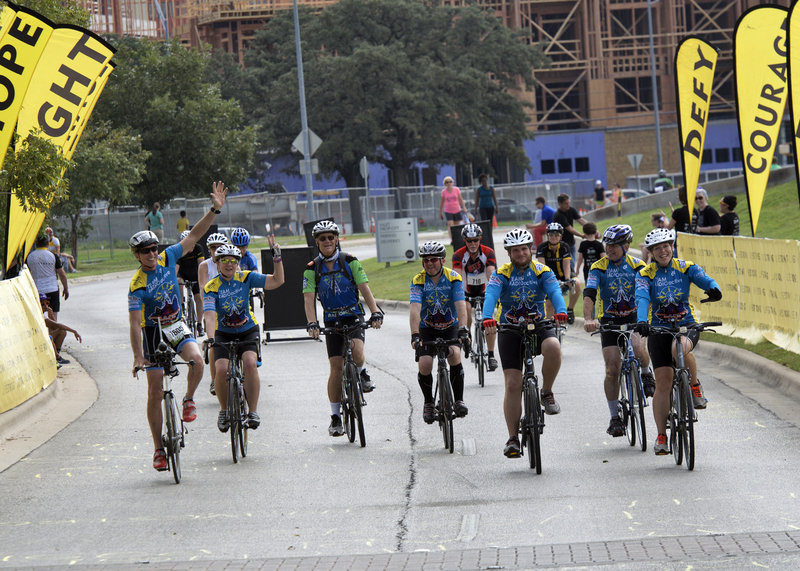 In late October, the more than 6,000 participants at the
LIVESTRONG Challenge Ride for the Roses
represent all experience levels and bike in a series of races ranging from 20 to 100 miles.
With first lady Laura Bush serving as its honorary chairperson, the
Texas Book Festival
includes readings, talks and panels with some of the nation's most distinguished authors. The November event promotes literacy and benefits the state's public library system.
During
Chuy's Christmas Parade
, crowds line Congress and 6th streets for glimpses of Santa Claus, festive floats, huge inflatable balloons, cartoon characters, marching bands and classic cars. Held in late November, the pageant amasses holiday gifts for needy children.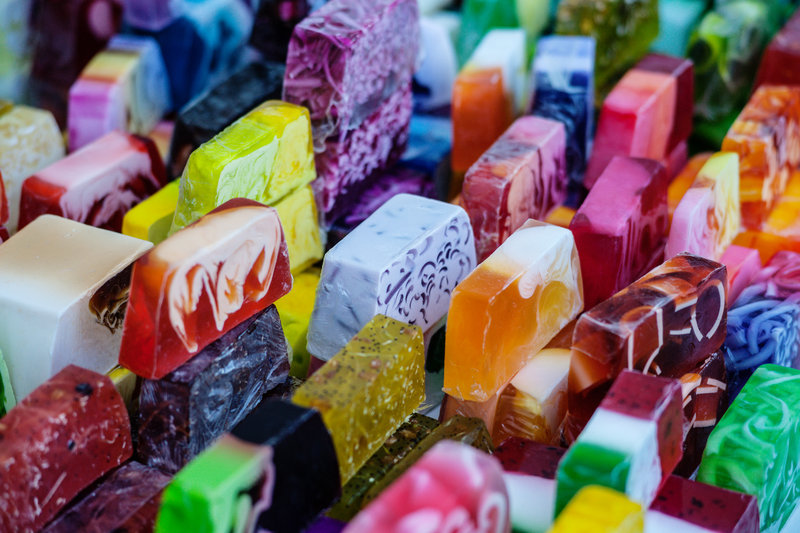 iStockphoto.com/bbstudio_aad
Shop for fine art and distinctive gifts at the
Armadillo Christmas Bazaar
in December. Inside the Palmer Events Center, artists and craftspeople sell everything from herbal soaps to metal sculptures, while bands keep more than 35,000 patrons entertained.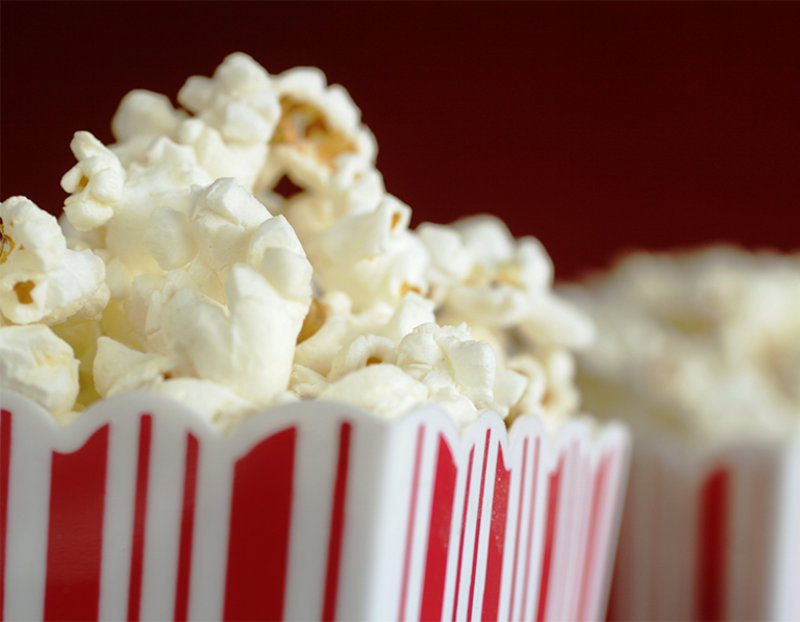 Shutterstock.com/Pinkcandy
Lights, Camera, Action!
Austin's artistic spirit is reflected in its thriving movie industry. Film crews capture the essence of the city: resonating guitars and wailing saxophones, lush landscapes crowned by cerulean skies and passionate citizens with boundless imaginations. Diverse characters are brought to life here, from the cultural heroes of "The Alamo" to dejected "Office Space" employees. On the big screen, the region's varied backdrops—rolling hills, town squares, deserts, farmland, forests, lakes and prairies—double for such far-flung destinations as Morocco, Chicago, New York and Vietnam. Austin provides filmmakers with all the essentials, enabling them to craft fantasy lands, re-create history and examine American culture without a hefty travel budget.
Heralded as a top U.S. destination to live and make motion pictures, this burgeoning creative paradise attracts a loyal following. Actors associated with Austin include Ethan Hawke, Renée Zellweger and Owen Wilson. Sandra Bullock, who owns one of the restaurants on 6th Street, shot "Hope Floats," "Miss Congeniality" and "Infamous" in the city. An active member of the community, she assisted Hurricane Katrina evacuees sheltered at the Austin Convention Center and helped fund a girls' school named after former governor Ann Richards.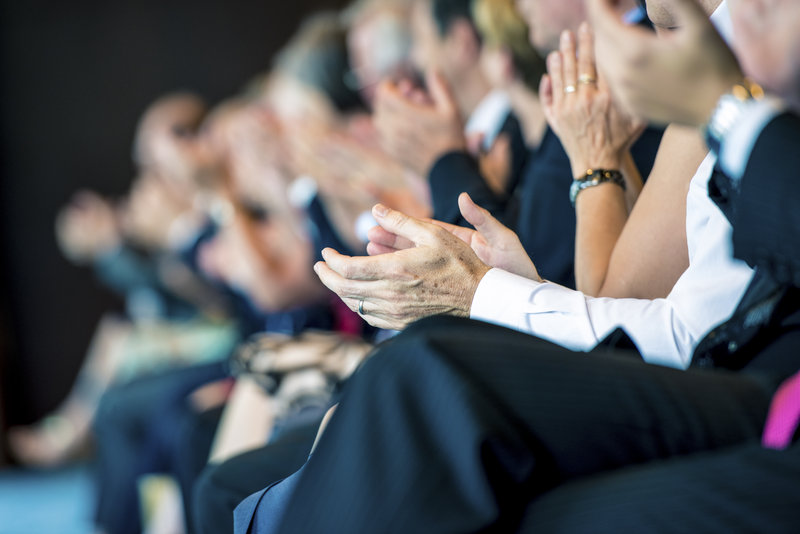 Directors Richard Linklater and Robert Rodriguez are synonymous with the city's cinematic scene. Both born in Texas, these successful auteurs work and reside in the state capital and are members of the Austin Film Society, a nonprofit educational organization providing grants and internships to aspiring filmmakers. In 2000, the guild partnered with the city government to convert five airplane hangars into a world-class production facility. Offering more than 100,000 square feet, Austin Studios has hosted a number of projects, including "Friday Night Lights," "Spy Kids 3-D: Game Over" and the 2003 remake of "The Texas Chainsaw Massacre."
While permanent indoor sets are appealing, a semi-arid climate and mild winters allow for year-round shoots in a region offering an abundance of natural environs within a short trip. In addition, few permits or fees are required for public shoots in Austin. The film commission provides information about city ordinances and assists with location scouting. It also distributes a comprehensive neighborhood guide listing everything from costume shops to aerial cinematographers to exotic reptile wranglers.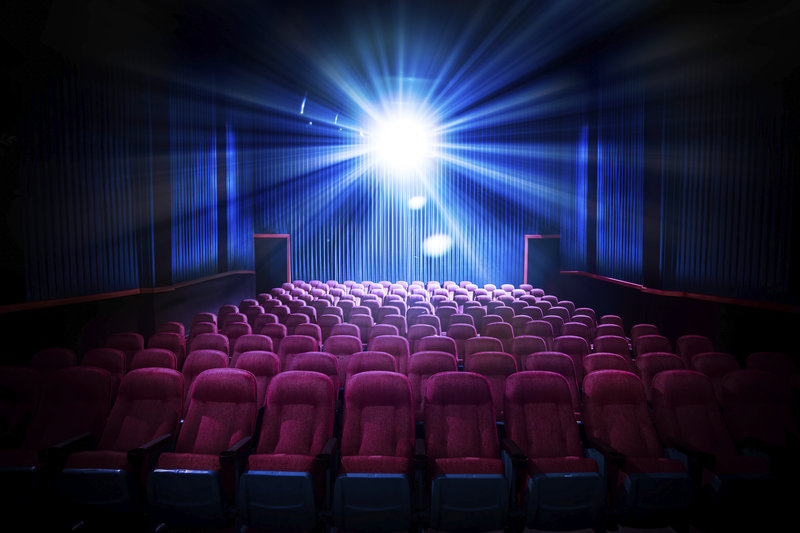 fergregory/iStockphoto.com
It's no surprise leading studios frequently utilize this film-friendly town, inundating Austin with dollies, booms and cash. The state offers tax exemptions on some production equipment and services, but visiting professionals spend on much more, including hotels, local restaurants, fuel and entertainment. The industry's need for experienced technicians also generates jobs. Educational resources for those wanting to break into the business are plentiful, and such premier area events as the
Austin Film Festival
and the
South by Southwest (SXSW)
festival present additional learning and networking opportunities.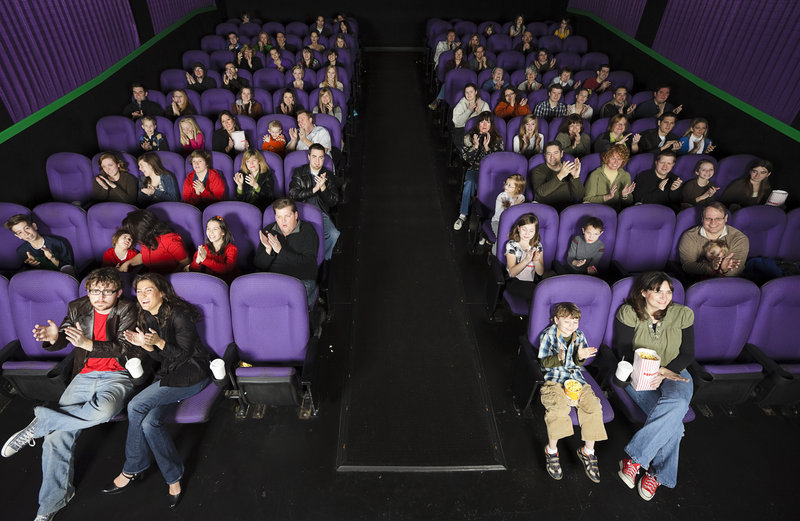 With hundreds of major motion pictures and independent projects filmed in Austin, many of the fun places to go around town land on the big screen.
Zilker Metropolitan Park
soccer fields turn up in Walt Disney Picture's "The Big Green." "Michael," starring John Travolta, features the 6th Street entertainment district, and Austin's conspicuous moonlight towers are in Linklater's "Dazed and Confused." Oscar winners Tommy Lee Jones and Kevin Spacey worked on location at the
The University of Texas at Austin
, while Academy Award-winning director Clint Eastwood shot "A Perfect World" in and around the city. The state capital attracts the best in the business, so keep your eyes on the silver screen—Austin's sights, sounds and talent are coming to a theater near you.