Austin in 3 DaysThree days is barely enough time to get to know any major destination. But AAA travel editors suggest these activities to make the most of your trip to Austin.
Day 1: Morning Get an early start and beat the crowd to the university location of Kerbey Lane Cafe-UT (2606 Guadalupe St.). Choose from a variety of pancake flavors including gingerbread, blueberry and apple whole wheat, or start the day Southwestern-style with migas—eggs scrambled with pico de gallo, tortilla chips and cheddar jack cheese.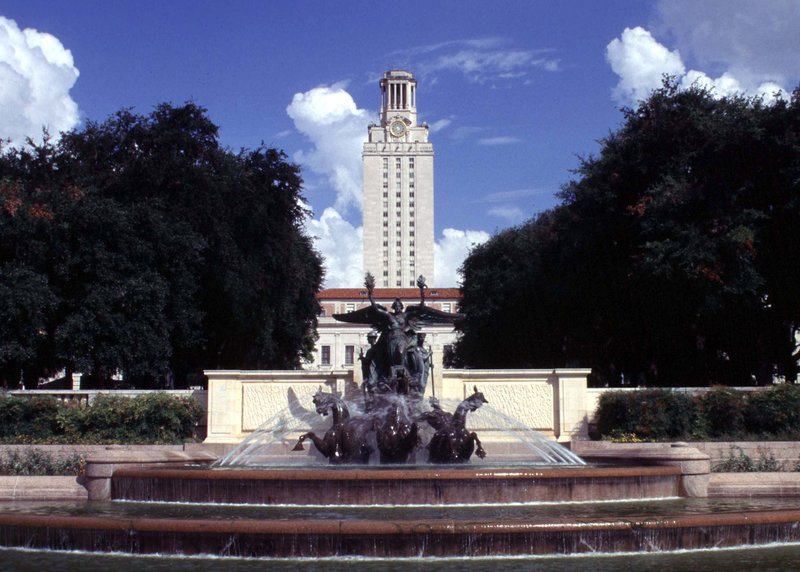 University of Texas at Austin/University of Texas at Austin
The observation deck of the The University of Texas Tower offers a spectacular view of the University of Texas at Austin campus and surrounding city. Call ahead or stop by the Texas Union Hospitality Center at 24th and Guadalupe to reserve a ticket.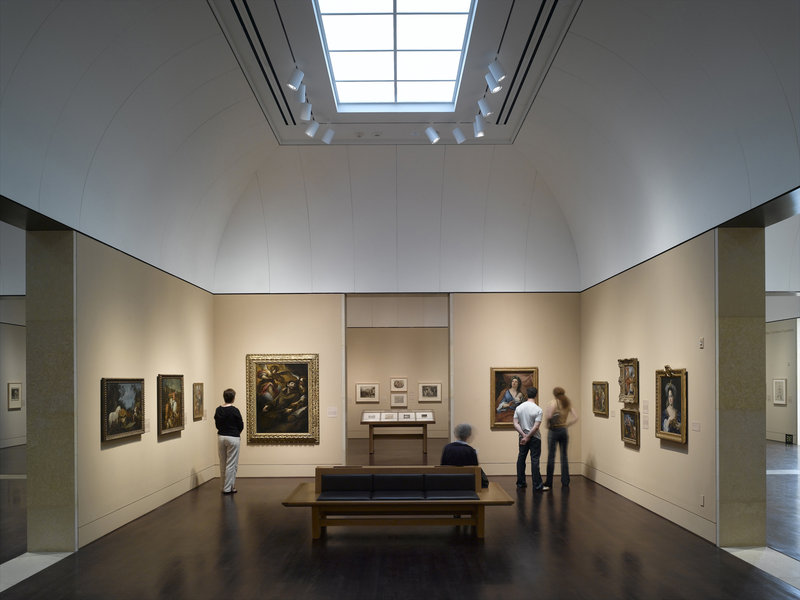 Courtesy of Austin Convention & Visitors Bureau
The Blanton Museum of Art (200 E. Martin Luther King Blvd.) on the UT campus houses a 17,000-piece permanent collection including European paintings and modern and contemporary American and Latin American art, along with an extensive collection of prints and drawings.
Spend the morning discovering the "Story of Texas" at The Bullock Texas State History Museum (1800 N. Congress Ave.). Three levels of interactive displays explore the themes of Land, Identity and Opportunity, while the special effects-laden Texas Spirit Theater whisks visitors back through time to witness significant events in the state's history.
Day 1: Afternoon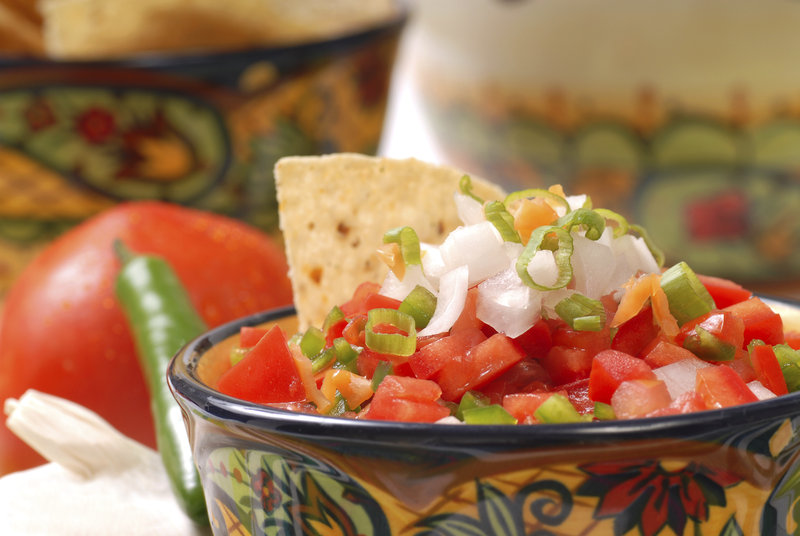 iStockphoto.com / HHLtDave5
Stop for lunch at Clay Pit, where you'll find both traditional and unique Indian menu items served in the warm ambience of a historic limestone building. The lunch buffet features curries and grilled items, salads, soups, lentils and dessert, served with freshly baked naan bread from the restaurant's clay oven.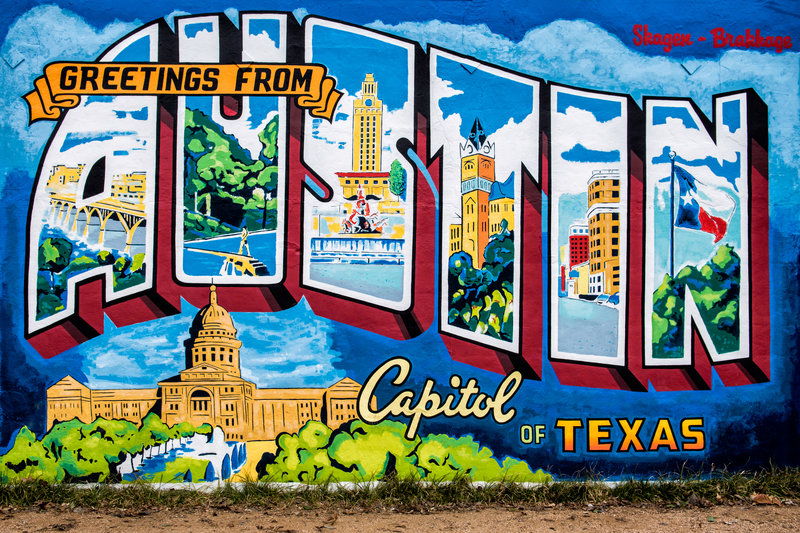 Shutterstock.com/Nagel Photography

Four blocks south of the University of Texas campus is the Texas State Capitol , the largest of the state capitols. The Renaissance Revival structure is covered in "sunset red" granite and is nearly 15 feet taller the National Capitol in Washington, D.C. Learn about the history of the structure through exhibits in the Capitol Visitors Center and take a self-guiding tour of the grounds, which feature 20 monuments, and don't forget to stop by the Capitol Gift Shop to find the perfect souvenir from your Texas vacation.
Check out the trendy furniture shops, alternative bookstores and offbeat clothing vendors along "The Drag." This busy section of Guadalupe Street between 21st and 25th streets abuts the western edge of the University of Texas at Austin. Get your own "Keep Austin Weird" souvenirs from Tyler's, a locally owned sporting goods and clothing chain, then pore over the wide array of gear sold at the University Co-Op. Here, you'll find much of the merchandise stamped with a silhouette of a Texas longhorn known as Bevo, UT's mascot since 1916.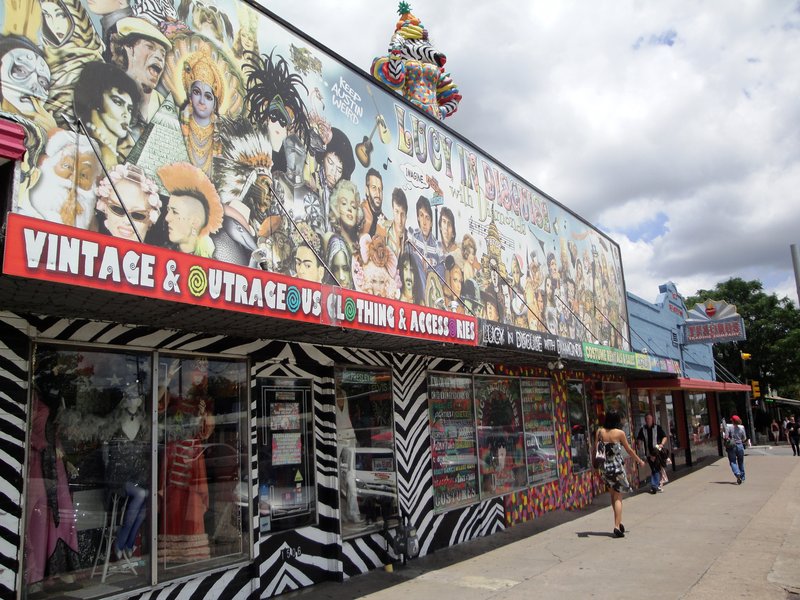 AAA/Photo submitted by Maria White
Cross over Lady Bird Lake and continue souvenir shopping in the South Congress District—on South Congress between Academy and Oltorf streets. Here you'll find vintage clothing stores, folk art galleries and funky home furnishings, along with the flagship location of Allens Boots, an Austin landmark that's the place to go for proper Texas footwear; phone (512) 447-1413.
Day 1: Evening
David Sucsy/iStockphoto.com
If your vacation is in spring or summer, don't miss one of the truly iconic things to do in Austin: Arrive at the Ann W. Richards Congress Avenue Bridge at dusk to see more than a million Mexican free-tail bats emerge from under the bridge and darken the sky as they begin their nightly insect hunt.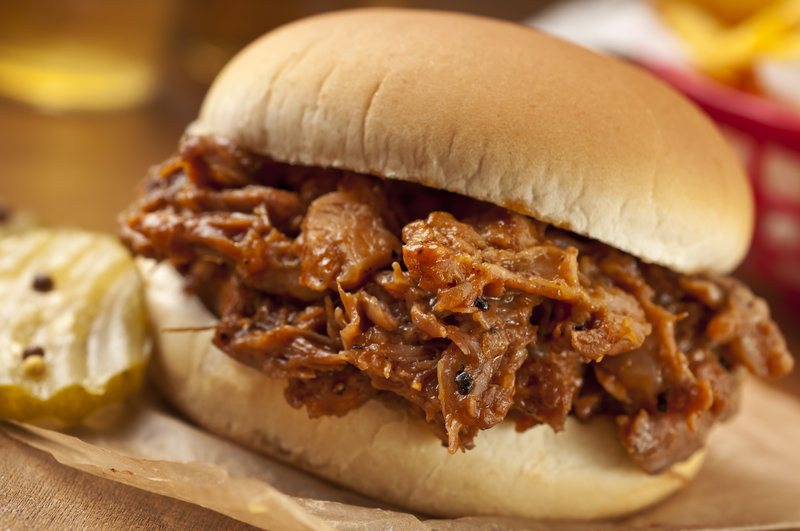 iStockphoto.com / Michael Phillips
After a full day of museums and shopping, cold beer and traditional Texas barbecue are in order. Head to Stubb's Bar-B-Q (801 Red River St.), where the tender brisket, pork spare ribs and other meats are smoked fresh daily.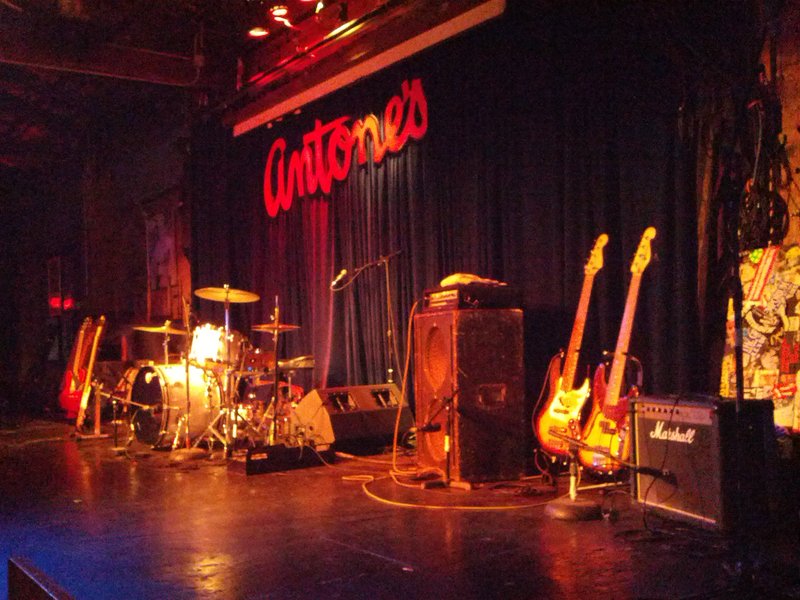 flickr/Mike Prosser
When in the "Live Music Capital of the World," after-dinner options abound for music lovers. Stroll over to Antone's (305 E. 5th St.) for a bit of blues, or join the throngs of partiers amid the music venues on Sixth Street and dance to country, blues or hiphop late into the night.
Day 2: MorningGrab brunch at Dai Due Butcher Shop and Supper Club (2406 Manor Blvd.), where you can spice up your morning with tallow coffee with chile and cinnamon, then dig into the Dai Due Breakfast: brown rice, sautéed vegetables, house-made kimchi and an egg. The menu also includes traditional breakfast fare such as eggs, roasted potatoes, grits, breakfast meats and toast or biscuits, or you can skip ahead to lunch and try the grilled quail cobb salad.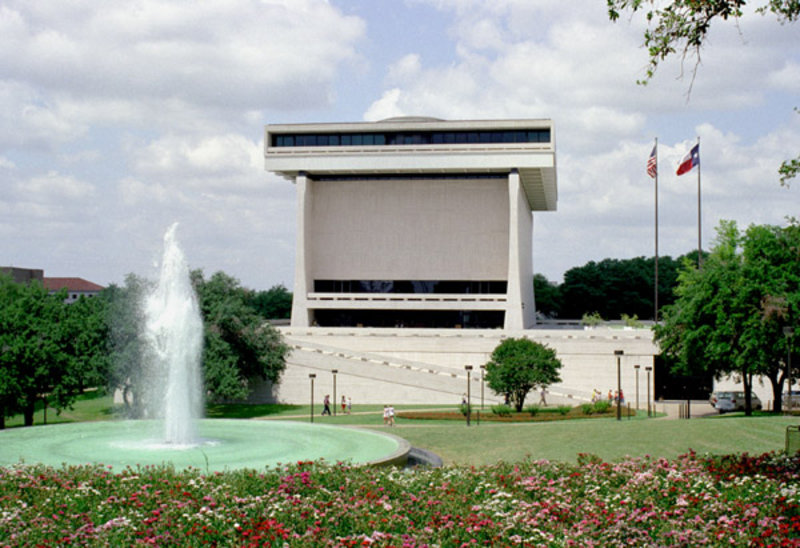 LBJ Library and Museum
The LBJ Presidential Library (2313 Red River St.) houses papers from the Johnson presidency, along with historic films and recordings, political memorabilia and Johnson's 1968 Lincoln limousine. The First Lady's Gallery tells the life story of Lady Bird Johnson.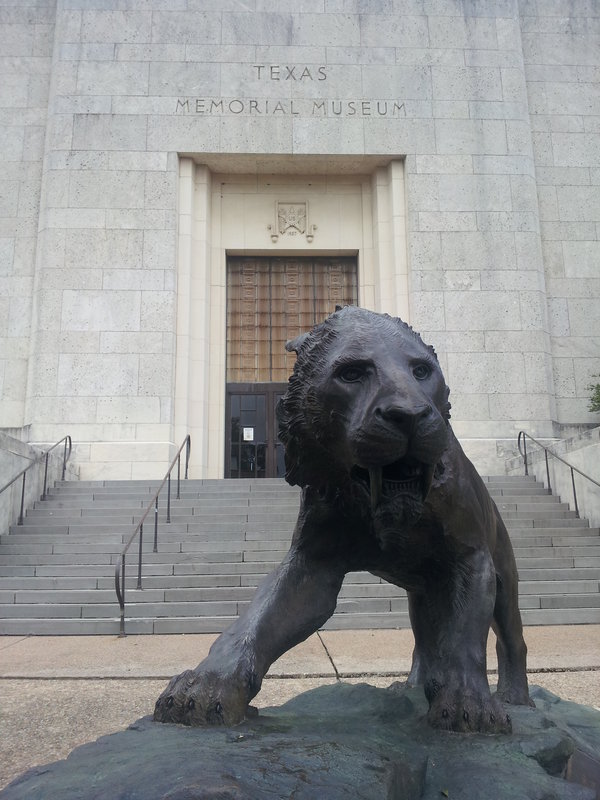 Wikimedia Commons / CC BY SA/Pi3.124
The Texas Memorial Museum (2400 Trinity St.) highlights the natural history of Texas with exhibits including fossils, minerals, meteorites and native wildlife. Don't miss the giant Texas Pterosaur, the fossilized skeleton of a flying reptile found in west Texas that has a wingspan of 36 feet.
Day 2: AfternoonSavor a bowl of authentic Japanese ramen at Ramen Tatsu-ya (1234 S. Lamar Blvd.). The menu features a variety of flavorful ramen bowls that you can kick up a notch with "bombs" including a five-chili blend, Thai chili and habanero paste or butter and honey. For dessert, try the "Yuzupioca," Japanese citrus tapioca with strawberry, basic and pink peppercorn crumble.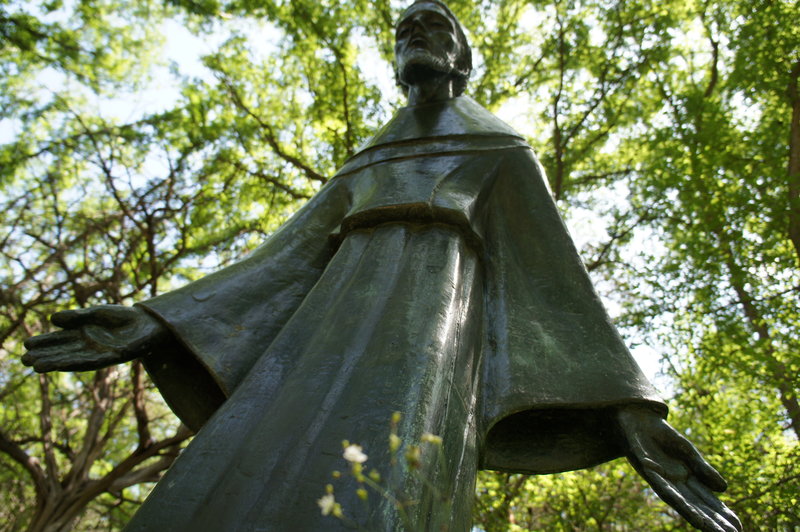 Terry Swartz/Terry Swartz
More than 100 sculptures by internationally known sculptor Charles Umlauf and other artists are displayed in a museum building and beautiful woodland park setting at the Umlauf Sculpture Garden & Museum (605 Azie Morton Rd.). A small waterfall and stream bisects the hillside park, which features works in various mediums depicting whimsical animals, nudes and mythological and religious figures.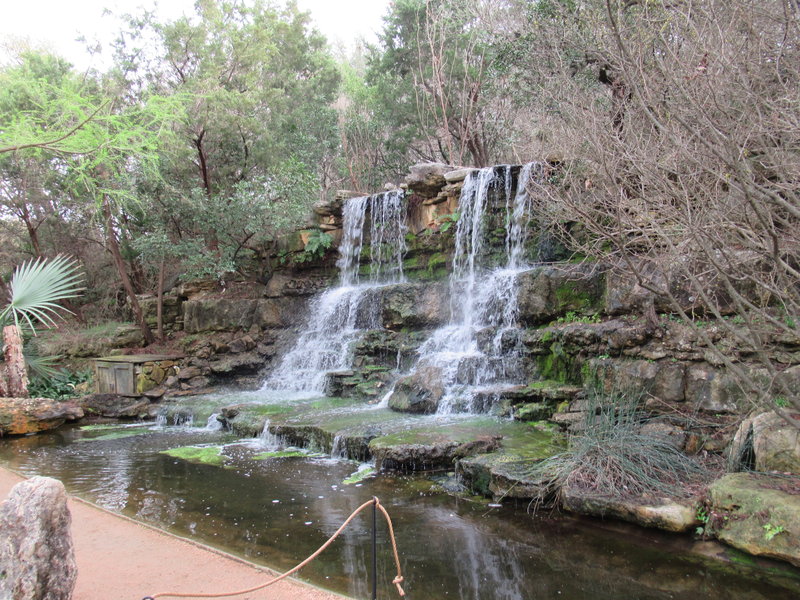 AAA/Laurie Sterbens
Take a stroll through the Zilker Botanical Garden (2220 Barton Springs Rd.), where you'll find an array of native, hybrid and exotic plants displayed throughout 26 acres of varied topography. Tree-shaded trails meander through various gardens and features, including a prehistoric garden, a Japanese Garden, a butterfly trail, a pioneer village and a children's garden.
Day 2: Evening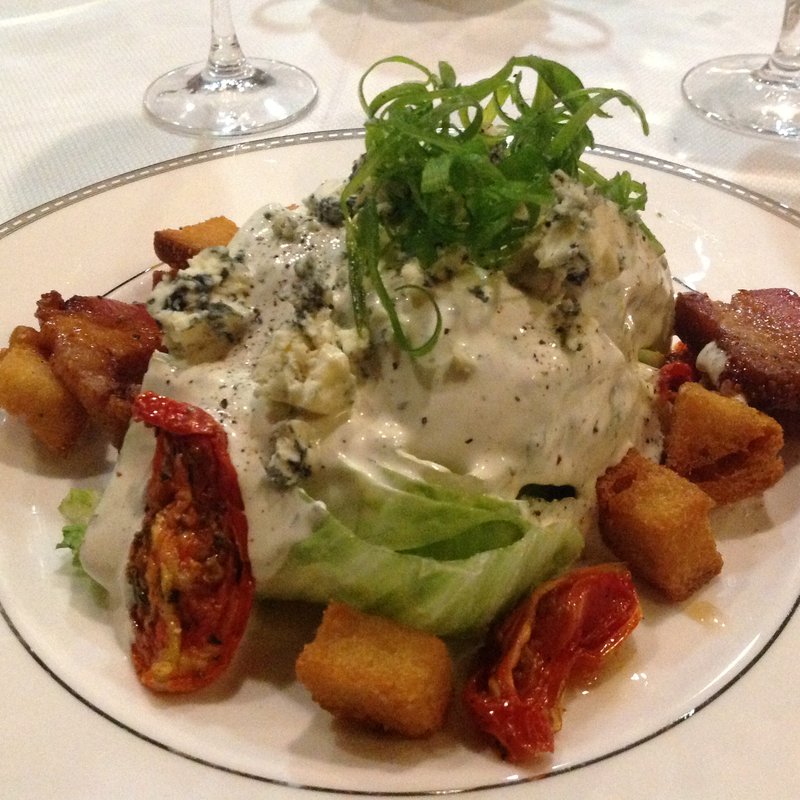 AAA/Inspector 591
Experience love at first bite at The Driskill Grill, (604 Brazos St.) an elegant dining room inside The Driskill hotel. Share small plates of steamed P.E.I mussels, salmon charcuterie or artisanal cheeses, or indulge in a prosciutto-wrapped pork tenderloin with bacon date jam or a mustard-and herb-crusted rack of lamb. Follow it up with a decadent chocolate terrine or orange-vanilla bean crème brulee.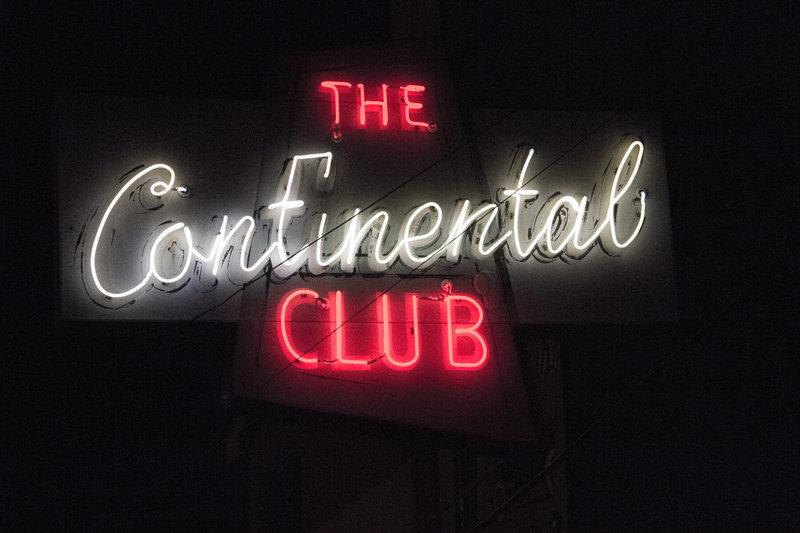 flickr/Ashton Brown
The long line trailing out of the entrance of the Continental Club (1315 S. Congress Ave.) will catch your eye well before the signature neon sign comes into view. Refurbished muscle cars and tricked-out Chevys front the retro SoCo joint, while country twangs and rockabilly coifs take center stage inside.
Day 3: Morning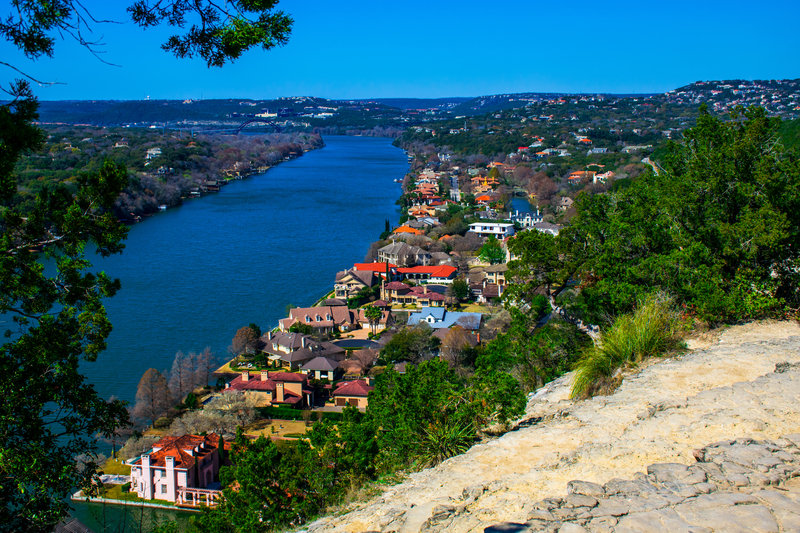 iStockphoto.com/RoschetzkyIstockPhoto
Pack a picnic breakfast and head for the highest spot in the city, Covert Park at Mount Bonnell (3800 Mount Bonnell Rd.). The short trail to the top is actually 106 stone steps leading to the park, which features short hiking trails and an overlook with a beautiful view of Lake Austin.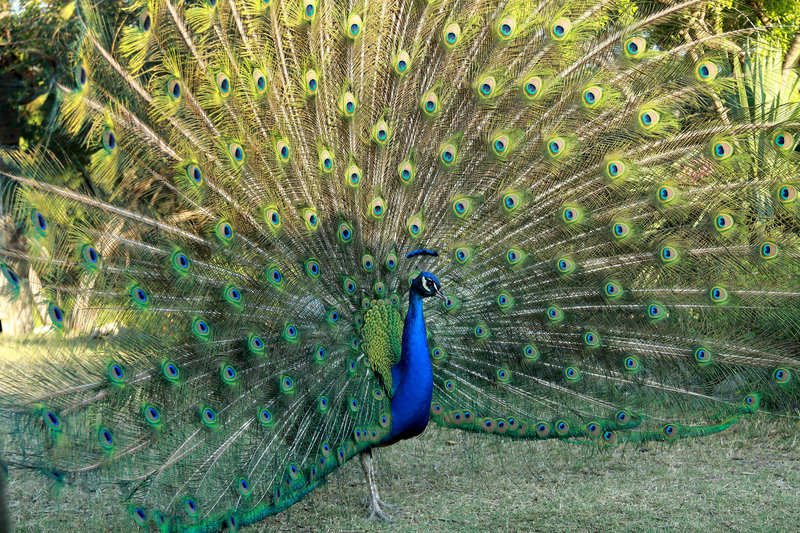 iStockphoto.com/Faina Gurevich
A less strenuous nature walk can be found at Mayfield Park and Nature Preserve (3503 W. 35th). Here you'll encounter brilliant blue peacocks as you explore the trails through 2 acres of colorful gardens surrounding a quaint historic cottage.
Day 3: Afternoon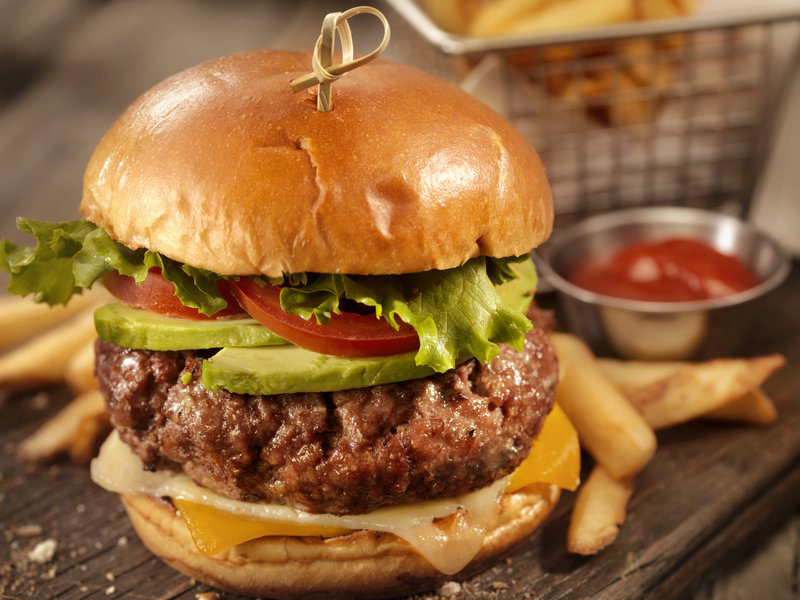 iStockphoto.com/Kesu01
Join the lively lunch crowd at Hopdoddy Burger Bar and bite into one of their juicy burgers featuring freshly baked breads, meats ground daily and house-made sauces. Shakes here aren't your average chocolate and vanilla; flavors include bananas Foster, vanilla birthday cake and malted root beer.
On South Congress between Academy and Oltorf streets you'll find vintage clothing stores, folk art galleries and funky home furnishings, along with the flagship location of Allens Boots , an Austin landmark that's the place to go for proper Texas footwear.
Day 3: Evening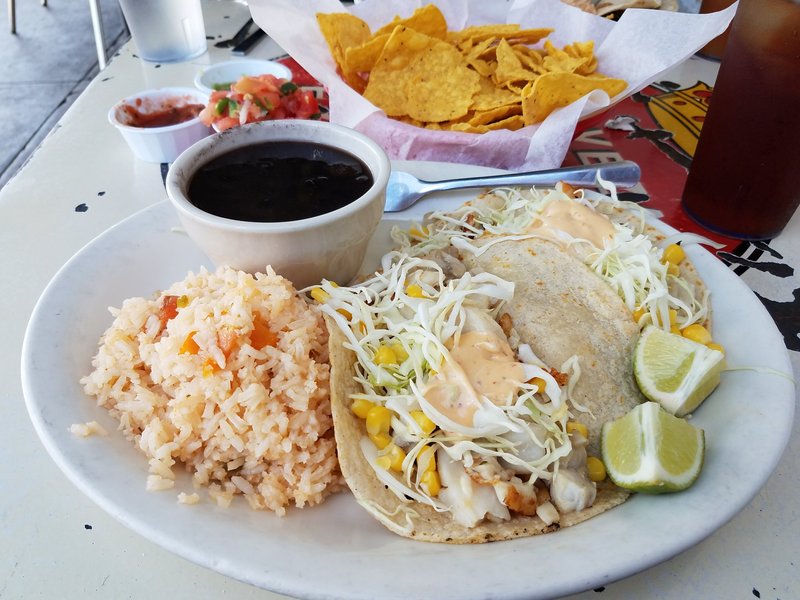 AAA/Laurie Sterbens
No trip to Austin is complete without sampling some Tex Mex, and Guero's Taco Bar (1412 S. Congress Ave.) has some of the best in town, along with hand-shaken margaritas and ice-cold Mexican beers. After dinner in the historic Central Feed and Seed building, head out to the patio next door for that other Austin essential: live music.