Shopping in Austin Finding stores that live up to the city's "Keep Austin Weird" motto means heading downtown where chain stores are the exception and not the rule. You'll discover some of Austin's best collection of offbeat places to go in the South Congress district, an area along busy Congress Avenue south of Lady Bird Lake between Academy and Oltorf streets.
Funky Outposts
Standing tall among the fun places to go such as health food stores, novelty shops, vintage clothing stores, folk art galleries and funky home furnishing emporiums is one of Austin's venerable institutions, Allen's Boots. Step beneath the big red boot above the door and come inside if only to breathe in the sweet smell of leather from all the shiny, beautifully crafted cowboy boots. And if you want to dress Western from toe to head while you're on vacation, Allen's Boots sells an assortment of cowboy hats as well.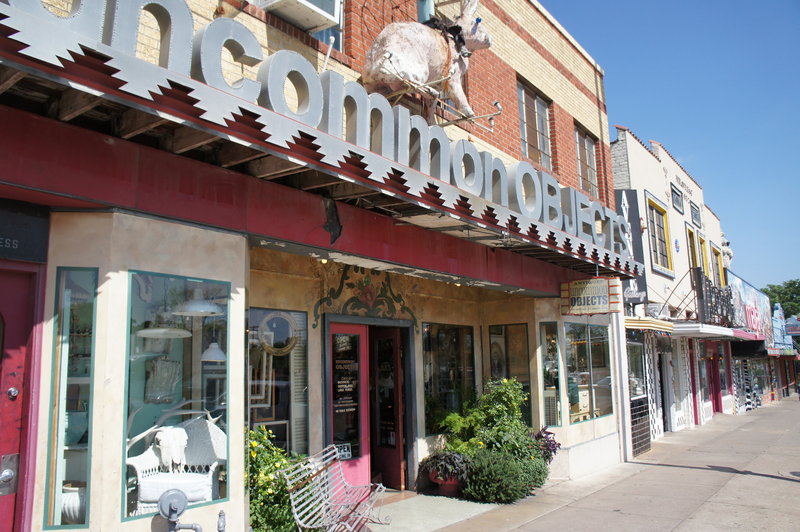 AAA/Photo submitted by Maria White
Other South Congress landmarks you'll want to poke your head into during your trip: Mi Casa Gallery, chock-full of high-end Mexican folk art including multiple images of Our Lady of Guadalupe as well as a few pieces by local artists; Tesoros Trading Co., an importer of international arts and crafts; and Monkey See Monkey Do!, which sells diverse novelty items including retro toys, figurines representing obscure Japanese cartoon characters, joke books and scathing political commentary delivered in the form of refrigerator magnets.
Experience one of the unique things to do in Austin on the first Thursday of each month, as stores stay open until 10 p.m. On these nights galleries host art shows, street vendors sell crafts and bands jam out on improvised stages. Just be aware that parking on first Thursday nights can be challenging. Your best bet is to park at the garage at 505 Barton Springs Rd. and ride the Metro bus south to where the stores are.
Among the bohemian businesses, you'll notice a couple of relatively new shopping plazas with stores offering higher-end merchandise. Such retailers are the rule, not the exception, in the 2nd Street District just on the other side of Lady Bird Lake. Centered around Austin's low-slung, copper-sheathed city hall, which opened in 2004 at 2nd and Lavaca streets, the district boasts several upscale boutiques, and as more of the planned high-rise developments are completed, that number will no doubt increase.
Along with 2nd Street's outdoor cafes and fashionable restaurants, you'll find shops selling all sorts of trendy clothing, pricey knick-knacks and stylish jewelry to Austin's well-heeled professional class. Look for designer home furnishings, linens and bedding at Blue Dot.
Visit the Original Health Food Superstore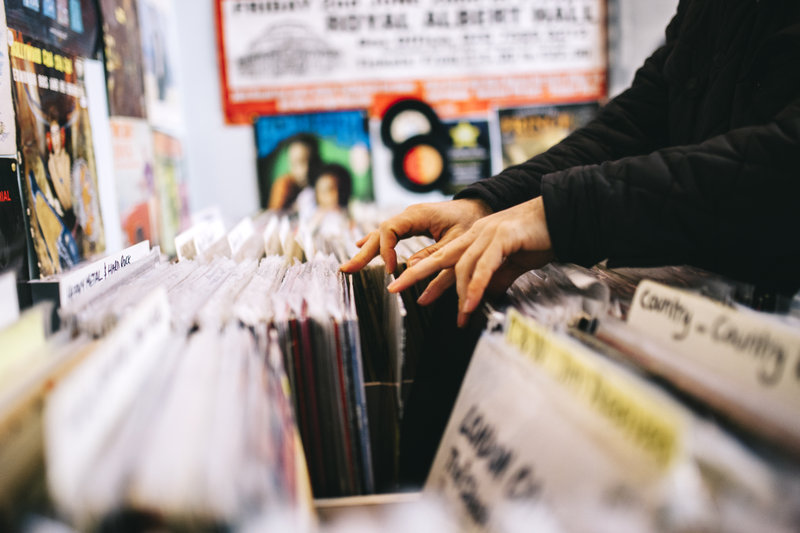 urbancow/iStockphoto.com
The nearby Market District takes its name from the flagship store of Whole Foods Market, the national natural food supermarket chain established in Austin more than 35 years ago. You'll find several interesting shopping plazas adjacent to Whole Foods, near the intersection of N. Lamar Boulevard and W. 6th Street. Local landmark Waterloo Records occupies the corner diagonally across from the supermarket. Inside is just about every genre of music you'd care to name along with a comprehensive collection of local recording artists as well as videos, used CDs and even an assortment of vinyl records.
BookPeople, on the same side of Lamar as Whole Foods, is Austin's answer to the bookstore megachains although it doesn't have anything close to the local character of its record store counterpart across the street. Whole Foods is a destination in itself, if not for a quick snack then at least to see its outdoor café complete with shade-creating metal sculptures and a brook trickling through a rock-filled channel set in the flagstones at your feet.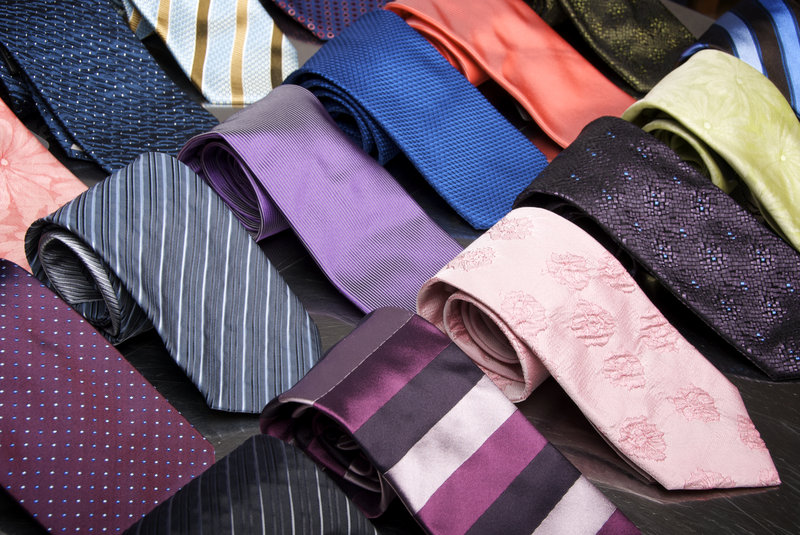 PeskyMonkey/iStockphoto.com
The Congress Avenue District, centered about the same street as South Congress but on the north side of Lady Bird Lake, caters to a very different crowd than its funky south-of-the-lake counterpart. Here clothing stores selling suits and conservative casual wear are sprinkled in among the restaurants and art galleries. Legislators have to buy their power ties somewhere, right? What more convenient place than along the street leading to the Capitol?
Shop Like a Longhorn
Anything but stodgy, the district on the western edge of the University of Texas along Guadalupe Street is affectionately called "The Drag." Naturally, businesses here sell stuff college undergrads would buy, and foremost among these is the University Co-Op, where students can stock up on T-shirts, mouse pads, beer cozies, key chains, pens, notebooks, etc., all emblazoned with the Texas Longhorns logo. But you don't have to be in the market for a used textbook to enjoy a stroll along The Drag; there are also sporting goods stores, independent booksellers, vintage clothing shops, local restaurants and retailers boasting all sorts of environmentally friendly goods, including the Whole Earth Provision Co.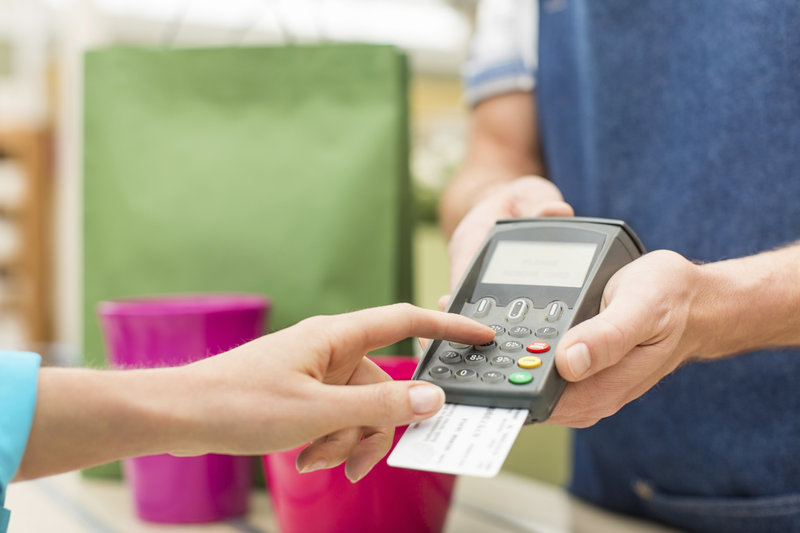 londoneye/iStockphoto.com
Shopping malls outside Austin's downtown area offer the usual mix of nationally recognized department, clothing and specialty stores and places to eat, but one outlying retail center stands out: The Domain at US 183 and MoPac Expressway North. This lovely Main Street-style shopping village has a Macy's and a Neiman Marcus on opposite ends of a curving road lined with whimsical sculptures, colorful mosaics, rustic stonework and oak-shaded parks. Among The Domain's specialty stores are an Apple store, Louis Vuitton, Sur La Table and Tiffany & Co. Dillard's and Nordstrom anchor the mall.