Boston Performing ArtsBoston's performing arts scene began in elaborately bedecked theaters, where the likes of Charles Dickens, Ralph Waldo Emerson and Oscar Wilde gave lively readings. Although lingering Puritan prejudice against artistic expression delayed the inception of splashier productions (one 19th-century hall was named the Boston Museum in hopes of camouflaging what went on inside), entertainment here has a long history. The nation's first orchestra, for example, was founded in Boston in the early 19th century; it performed the country's first oratorio in King's Chapel in 1815. Any trip to the city requires a stop at these locations celebrating the arts.
Theater
Boston's Theater District, centered along Tremont and Stuart streets just south of the Boston Common, was once well established as a stopover for productions en route to Broadway. Architect Clarence H. Blackall designed several of the extravagant movie palaces that remain standing in the area. Now lavishly restored, these historic theaters provide an elegant backdrop for 21st-century performances. Landmarks include the Cutler Majestic Theatre, 219 Tremont St., (617) 824-8400; the Boston Opera House, 539 Washington St., (617) 259-3400; the Wilbur Theatre, 246 Tremont St., (617) 248-9700; and Emerson Colonial Theatre, 106 Boylston St., (888) 616-0272. AAA travel packages may allow you to plan to take in shows at all three locations.
Boch Center encompasses the Shubert Theatre, 270 Tremont St., as well as one of the city's most versatile facilities, the Wang Theatre, 270 Tremont St., a 1920s motion picture house that now hosts large-scale operas, musicals and ballets; phone (866) 384-9738 for the Shubert Theatre or (800) 982-2787 for the Wang Theatre. The real news in Boston theater, though, is not the touring blockbusters but the proliferation of upstart repertory groups staging vibrant new works, with performing space provided by such facilities as the rehabilitated Boston Center for the Arts, 539 Tremont St.; phone (617) 426-5000.
BosTix is Boston's largest ticket agency and a center for entertainment information. Two kiosks—at Faneuil Hall Marketplace and at Copley Square near the corner of Boylston and Dartmouth streets—sell full-price advance tickets as well as half-price tickets for same-day performances (a "daily menu" of available events is posted at each). The Faneuil Hall booth is open Tues.-Sun. 10-4; the Copley Square booth is open Fri. 11-5, Sat.-Sun. 10-4; closed major holidays. Phone (617) 262-8632, ext. 229. Add these savings to a cheap airline flight and you have a great visit planned that won't break the budget.
The Boston Globe carries listings of the city's cultural events. Consult it before you travel here to plan what shows and events you will take in.
Dance If dancing is more your thing, then one of the fun places to go is the Boston Ballet Company, 19 Clarendon St., the city's premier dance company, presents a repertoire of classical and modern works at the Boston Opera House. Tickets are available online, as well as at the Boston Ballet box office, 19 Clarendon St., (617) 695-6955, and the Boston Opera House box office, 539 Washington St. José Mateo Ballet Theatre, 400 Harvard St. in Cambridge, is an up-and-coming troupe that stages innovative contemporary programs; phone (617) 354-7467.
Film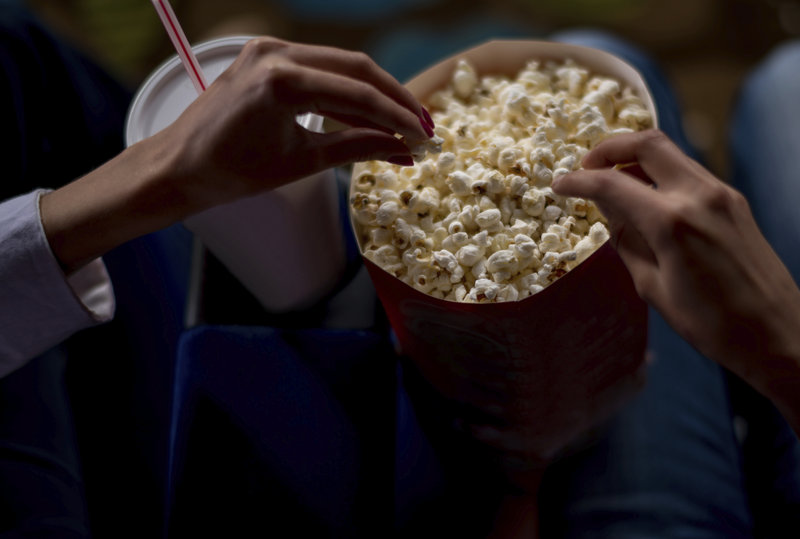 andresr/iStockphoto.com
Most cinemas in downtown Boston show single features, often on a reserved-seat basis, at an average price of $12. Classic, repertory and foreign films are offered at universities and neighborhood theaters, usually at a lower admission, making them a nice addition to a vacation itinerary. The Brattle Theatre, 40 Brattle St., is a landmark film house that satisfies both classic-movie buffs and fans of the obscure; phone (617) 876-6837 for the 24-hour film line.
Non-mainstream films are shown at the Museum of Fine Arts, Boston, 465 Huntington Ave.; phone (800) 440-6975. The Art Deco Coolidge Corner Theatre, 290 Harvard St. in Brookline, features retrospectives, foreign films, documentaries, kung fu action spectacles and more; phone (617) 734-2500 (recorded information) or (617) 734-2501 (box office).
In Cambridge, the Harvard Film Archive, in the Carpenter Center for the Visual Arts at 24 Quincy St., presents an excellent mix of classics, documentaries and little-seen curiosities; phone (617) 495-4700. Kendall Square Cinema, One Kendall Square, features low-budget independent films and art house fare; phone (617) 621-1202.
MusicLauded for its outstanding acoustics, Symphony Hall, 301 Massachusetts Ave., is home to both the Boston Symphony Orchestra and the Boston Pops Orchestra. It is the destination for anyone who loves music. The Boston Symphony Orchestra (BSO) presents more than 250 concerts each year, with world-class soloists appearing regularly. The season runs from October through April; in July and August, the orchestra appears at the Tanglewood Music Center in Lenox. Wednesday evening and Thursday morning rehearsal tickets are considerably less expensive and are sometimes available to the public; phone (617) 266-1200, or (888) 266-1200 for program and ticket information.
Under the direction of maestro Arthur Fiedler, the Boston Pops Orchestra is often credited with attracting a wider audience to classical music. Fiedler ended a 50-year reign as conductor in 1979, but the "Pops" is as popular as ever. Now conducted by Keith Lockhart, BSO members offer a "light" program of concerts featuring a mix of classical, show tunes and popular music at Symphony Hall from early May to early July. The Boston Pops also makes a week of appearances at the Hatch Memorial Shell on the Charles River Esplanade in conjunction with Fourth of July festivities. These free concerts are among Boston's most delightful summertime events and one of the most popular things for couples to do; phone (617) 266-1492 for information about the Boston Symphony Orchestra.
Another open-air venue is the Blue Hills Bank Pavilion, owned by Live Nation. The amphitheater, located on the Boston Harbor in the Waterfront district, seats about 5,000 spectators and attracts such big-name musical acts as The Decemberists, Lenny Kravitz and Willie Nelson; phone (617) 728-1600.
Two noted concert halls are located in museums. The Isabella Stewart Gardner Museum, 280 The Fenway, features soloists and chamber music performances at Calderwood Hall Sundays at 1:30 throughout the spring and fall. A monthly jazz series also is offered. Phone (617) 278-5156 to purchase tickets. Concerts also take place at the Museum of Fine Arts, Boston; phone (617) 267-9300 for information.
If you want things to do that are a little outside the norm, the Boston Camerata presents vocal and instrumental concerts of medieval, baroque and Renaissance music, plus occasional 19th-century American folk music, at various locations around the city; phone (617) 262-2092.
The presence of the New England Conservatory of Music, Berklee and Conservatory at Berklee, and several highly acclaimed university music programs diversifies the Boston music menu. Restored Jordan Hall, 30 Gainsborough St. at the New England Conservatory (across the street from Symphony Hall), can accommodate a full orchestra but also is acoustically suited to intimate chamber music performances; phone (617) 585-1260. The hall is home to the Boston Philharmonic; phone (617) 236-0999. The Berklee Performance Center, 136 Massachusetts Ave., is well known for its jazz programs; phone (617) 747-2261.
Free chamber music and concert performances are given at Boston University Concert Hall, in the Tsai Performance Center at 685 Commonwealth Ave. on the Boston University campus; phone (617) 353-8725 for schedule information. In Cambridge MIT presents a chapel organ series, and Harvard and Radcliffe offer choral and band concerts.
Noontime concerts and recitals are given at King's Chapel, 58 Tremont St., and at Trinity Church in Copley Square; phone (617) 227-2155, ext. 345, and (617) 536-0944, respectively. The Celebrity Series presents a varied program of events, from orchestras and chamber groups to dance companies and recitals. Performances are given at venues throughout the city, including Symphony Hall, the Shubert Theatre and Jordan Hall; phone (617) 482-6661.
OperaThe Boston Lyric Opera Company presents three productions each season at The Shubert Theatre of the Citi Performing Arts Center. Both classic and 20th-century works are performed; phone (617) 542-4912 for performance and schedule information.
TheaterAlthough small in stature, Boston's Theater District brims with lavish period decor. In the 1920s the area around the intersection of Tremont and Stuart streets was a glamorous stopover for Broadway-bound plays testing the waters in the city's grand playhouses. By the 1970s the atmosphere was best described as seedy. Thanks to urban renewal and a resurgence of the performing arts, several of these palaces have found new life.
The Emerson Colonial Theatre is perhaps the city's grandest, a masterpiece of gilded ornamentation, grandiose chandeliers and lavish frescoes incongruously tucked into an office building. Built specifically for legitimate theater and opened in 1900, the Colonial, now operated by Citi Performing Arts Center, presents a variety of shows, often musicals straight from their Broadway runs.
One of the most intimate is the Wilbur Theatre, which sat through a few dark years before reopening in 1995. The Cutler Majestic Theatre is another ornate reminder of the Theater District's heyday. The 1903 Beaux-Arts building endured a stint as a movie theater in the 1950s before undergoing a substantial renovation under the auspices of Emerson College. Drama, opera and dance productions, both student and professional, are staged here.
The renovated 1910 Shubert Theatre sparkles with brass railings and gold touches in the refurbished lobby. The venue draws major touring productions and is part of the Citi Performing Arts Center, which also encompasses the theater district's most visible landmark: The Wang Theatre. It opened in 1925 as a spectacular motion picture house in the style of Radio City Music Hall (a facility it predated). Also known as the Metropolitan Theater and the Music Hall, it was renamed in the early 1980s for a generous benefactor and renovated to accommodate large-scale performances. The enormous building has a particularly impressive succession of lobbies, all of them appointed in sumptuous style with columns of Italian marble, stained glass, gold leaf decoration and florid ceiling murals.
Smaller theaters and those associated with area colleges and universities also have made a name for themselves as a way to support the local culture and are fun things to do with friends on a night out. The three stages at the Boston Center for the Arts are devoted to nurturing homegrown talent. The center is known for its often-provocative theater performed in a bare-bones setting. Offbeat productions also appear at the New Repertory Theatre, 321 Arsenal St. in Watertown; phone (617) 923-8487. Classics mix with regional premieres at the Lyric Stage, 140 Clarendon St. on the second floor of the YWCA building; phone (617) 585-5678.
The Huntington Theatre Company, 264 Huntington Ave., is affiliated with Boston University. This resident theater group stages classics as well as new plays; phone (617) 266-0800. The American Repertory Theatre, one of the East Coast's most respected repertory companies, performs during the school year at Harvard's Loeb Drama Center, 64 Brattle St. in Cambridge; phone (617) 547-8300. Experimental works are produced on the smaller of its two stages; the main stage offers new American plays and freewheeling adaptations of the classics. In Waltham Brandeis University's Spingold Theatre offers high-caliber productions during the winter theater season; phone (781) 736-3340.
Harvard University's Hasty Pudding Theatricals put on one production each spring in the Farkas Hall, 12 Holyoke St. in Cambridge. The student-written musical comedy features an all-male cast whose female characters are played in drag. The troupe also picks the Hasty Pudding Man and Woman of the Year each February. Past honorees include Mel Gibson, Tom Hanks and Julia Roberts; phone (617) 495-5205.
The Charles Playhouse, 74 Warrenton St. (between Charles and Tremont streets), presents the Blue Man Group, (617) 426-6912, and "Shear Madness," (617) 426-5225, a comic murder mystery that differs every time it is staged.