What to Do in Boston Walk the Freedom Trail. In less than 3 hours, you'll see 16 historically significant sites as you follow a 2.5-mile-long trail. Take in history at such landmarks as the Old North Church (193 Salem St.) and the Old State House (206 Washington St.). The Boston Massacre occurred in front of the latter, the city's oldest surviving public building, in 1770. This is just the beginning of things to do in Boston.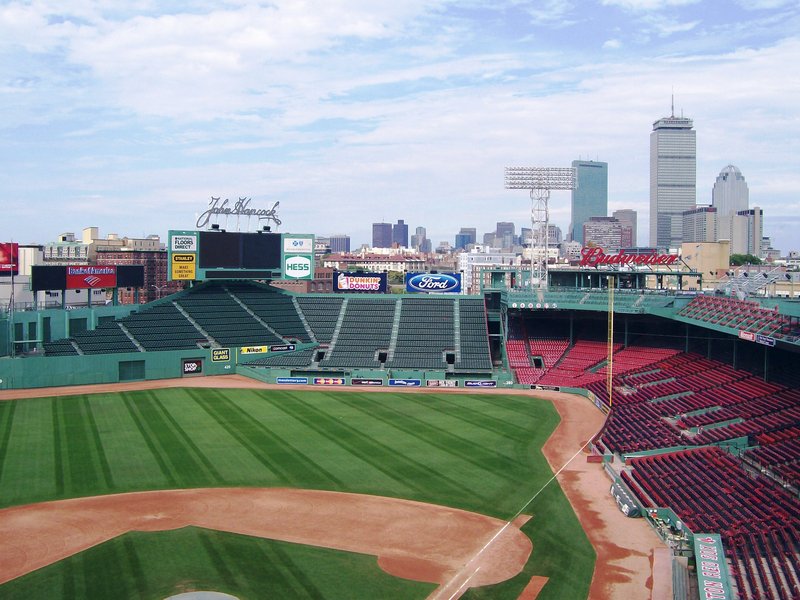 AAA/Maria White
Catch a Red Sox game at Fenway Park (4 Jersey St.). If you're not in Boston during baseball season, you can still tour the ballpark and get the inside scoop about legendary players like Dom DiMaggio, Ted Williams and Carl Yastrzemski.
Stroll the Boston Common (139 Tremont St.). Dating from 1634, it is the nation's first public park. In the last century such imitable figures as Martin Luther King Jr., Pope John Paul II and Gloria Steinem inspired crowds gathered at this lush civic centerpiece, making it a must-see destination for history buffs.
Part ways with a few greenbacks in the Back Bay. A seemingly never-ending array of upscale shopping centers, fashionable chains (Armani, Burberry, Chanel) and trendy restaurants and cafés is only one-upped by the neighborhood's range of architectural showstoppers. Rows of Victorian brownstone homes impress window-shoppers on Newbury Street, while Trinity Church (206 Clarendon St.) and 200 Clarendon Street (formerly called the John Hancock Tower) watch over dawdling natives in Copley Square .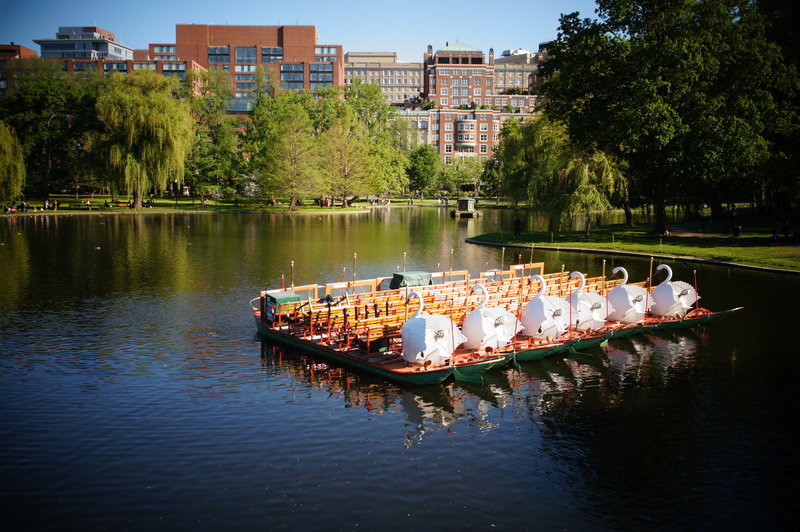 AAA/Photo submitted by Maria White
Ride a swan boat across the lagoon at the Public Garden (4 Charles St.). Considered to be the first public botanical garden in the country, the picturesque site also shelters many noteworthy statues, including one of George Washington.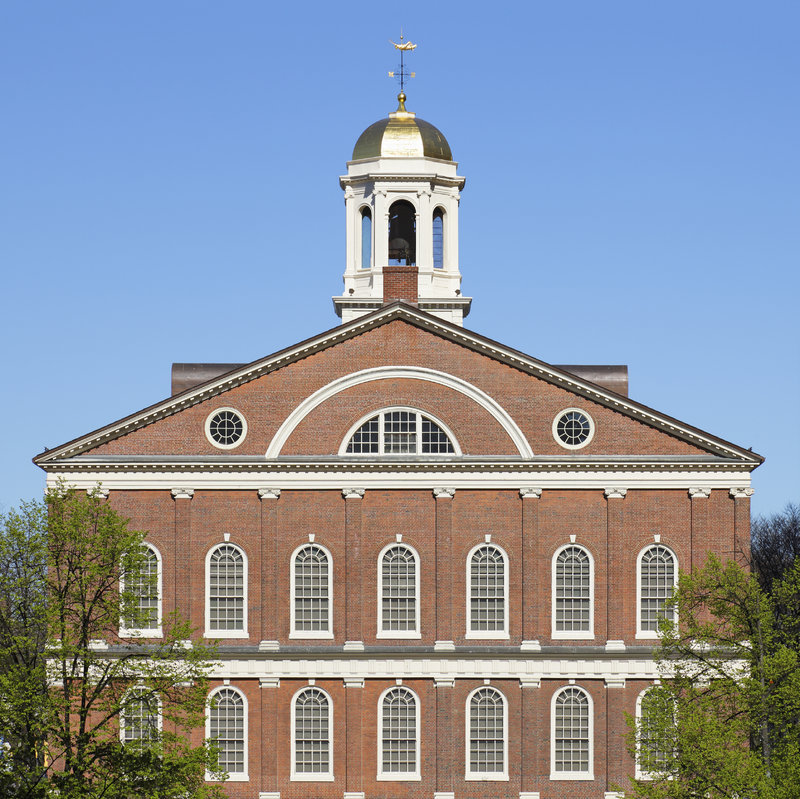 compassandcamera/iStockphoto.com
Buy a few keepsakes at Faneuil Hall Marketplace (4 South Market St.), the city's commercial heart since 1742. Today the site is filled with eateries and shops as well as pushcarts selling locally made jewelry, souvenirs and clothing. Street performers clowning around on cobblestone promenades add to the fun. Across from the three long granite buildings known as North Market, Quincy Market and South Market is Faneuil Hall (1 Faneuil Hall Square), where many important moments in history took place. This is another notable stop for history lovers on this trip.
Venture through the historic Beacon Hill neighborhood, home to politicians and celebrities as well as a mishmash of splendid old row houses and antique shops, posh boutiques and gourmet markets. To start your day, devour a stack of fluffy blueberry pancakes at The Paramount (44 Charles St.), open since 1937. As night falls, go where "everybody knows your name," Cheers Beacon Hill (84 Beacon St.), the model for the long-running TV comedy series.
Take in the sights, sounds and aromas of the North End, where you'll find a host of pizzerias, trattorias, patisseries and markets offering the finest in Italian cuisine. For dessert, head to Hanover Street and look for the long line (it goes quickly) streaming out of Mike's Pastry (300 Hanover St.). You can believe the hype about this little bakery, whose to-die-for cannoli attract tourists and kerchiefed signoras alike. Still, some locals insist rival Modern Pastry (257 Hanover St.) is even better. Our suggestion? Try both and stage a "cannoli off" in nearby North End Park on the Rose Kennedy Greenway.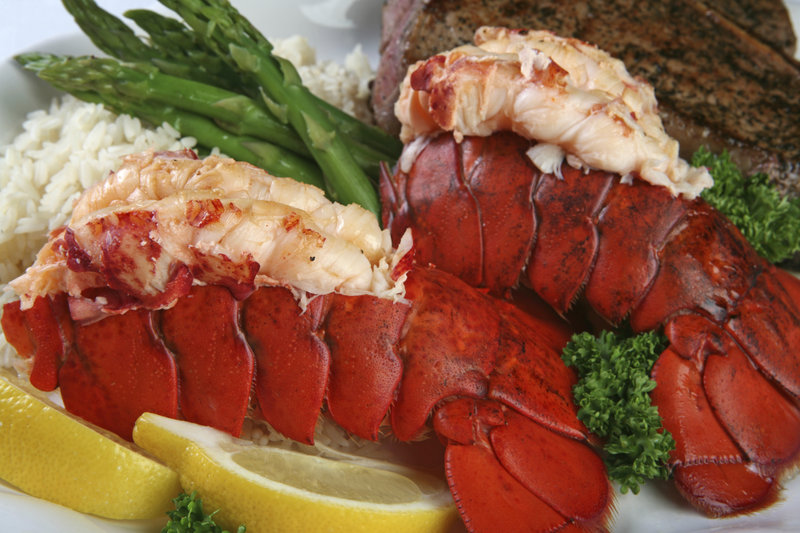 adlifemarketing/iStockphoto.com
Treat yo' self to a lobster dinner and don't forget the bib. You can crack one open at seafood joints throughout the city, including Legal Sea Foods (255 State St.), or grab a lobster roll, hot with butter or cold with mayo, at Neptune Oyster (63 Salem St.). No matter what else you want to do on your trip, one thing is for sure: you won't be able to find a better city for local restaurants.