Cape Cod in 3 DaysThree days is barely enough time to get to know any major destination. But AAA travel editors suggest these activities to make the most of your time in Cape Cod.
By Suzanne Lemon
It's best to rent a car when exploring Cape Cod so you can experience several of the charming small towns on the peninsula.
Day 1: MorningBegin your first day by heading to Woods Hole, just south of Falmouth. In-town parking is rather limited, so you may wish to take advantage of WHOOSH, a seasonal trolley service that transports passengers between Falmouth and Woods Hole.
Facilities in the town are devoted to the study of oceanography and marine biology, and you can visit a couple of fascinating attractions devoted to the denizens of the deep. At Woods Hole Oceanographic Institution's Exhibit Center , displays outline the various research efforts under way. You'll learn about the vessels and tools scientists use to secure data—for instance, you can watch a video about a deep submersible exploring the ocean depths and then actually stand inside a model of one.
The Woods Hole Science Aquarium is a kid-friendly option, with the seals providing plenty of laughs and entertainment. "Touch tanks"—where sea critters can be gently handled—serve as an interesting diversion along with a behind-the-scenes area where the public can observe staff members caring for marine animals.
Day 1: AfternoonEither drive or take the trolley back to Falmouth, where lunch spots are plentiful along Main Street—a good choice serving up hearty fare with New England flair is the Quarterdeck Restaurant .
After lunch, you'll enjoy poking into the charming shops along Main Street, or simply relaxing on the picturesque village green. If you prefer to extend your stay in Falmouth, you also can check out Falmouth Museums on the Green , where you can explore two 18th-century homes or wander through lovely Colonial gardens.
Next, travel east along SR 28 to arrive in Hyannis , a town closely associated with John F. Kennedy and his family. To learn why, visit the John F. Kennedy Hyannis Museum , featuring exhibits that offer insight into JFK's days on Cape Cod.
If you'd rather spend time outdoors, you can observe area marine life on a sightseeing voyage with Hyannis Whale Watcher Cruises . Naturalists discuss conservation efforts and share information about the behavior of whales, which you will hopefully sight on your adventure aboard a high-speed vessel.
Day 1: EveningIf you're craving a traditional New England meal with such sea fare as lobster, steamers and clam chowder, try Spanky's Clam Shack, a local favorite.
After dinner, catch the sunset and savor the view of Hyannis Harbor from the deck at Tugboats, also a great spot to nurse an after-dinner libation—heated canopies keep the chill off on nippy evenings.
Day 2: MorningFrom Hyannis, drive along US 6E northeast to Provincetown, where there is more than enough to keep you entertained for the day. Pop into Patio American Grill & Cocktail Bar for a delicious breakfast.
To learn about the area's rich history, stop at the Pilgrim Monument & Provincetown Museum , a soaring edifice gracing High Top Hill. It commemorates the Pilgrims' first landing in 1620 at Provincetown Harbor, where the Mayflower Compact was penned aboard the ship. Museum exhibits focus on this historic event as well as Native American artifacts, decorative arts, maritime life and the Provincetown Players' first theater.
Day 2: Afternoon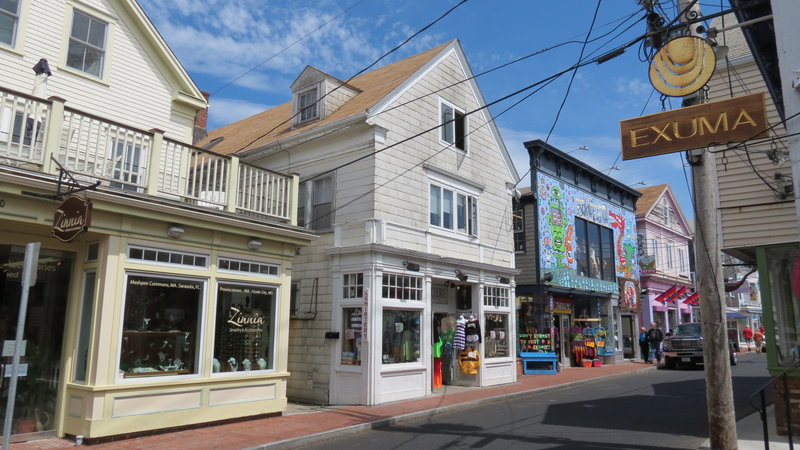 AAA/Inspector 46
The downtown area and waterfront is chock full of little eateries where you can indulge in a snack or some lunch. A delightful way to spend the afternoon is to poke into the eclectic boutiques, shops and art galleries along the main drag (Commercial Street) and side streets. During summer evenings, the street turns into a promenade for those into the clubbing scene, out for a stroll, or hoping to catch the acts of amusing street performers.
If you didn't get a chance to go on a whale watch in Hyannis, Dolphin Fleet Whale Watch also provides the opportunity to view these magnificent creatures. If you're not lucky enough to view a humpback, minke or other whale species, chances are you'll see plentiful bird life and possibly other marine mammals like the harbor porpoise or white-sided dolphin.
Provincetown Art Association and Museum is a testament to this thriving art community's creativity and vision. Immerse yourself in the impressive collection of some 2,000 American art objects.
Day 2: Evening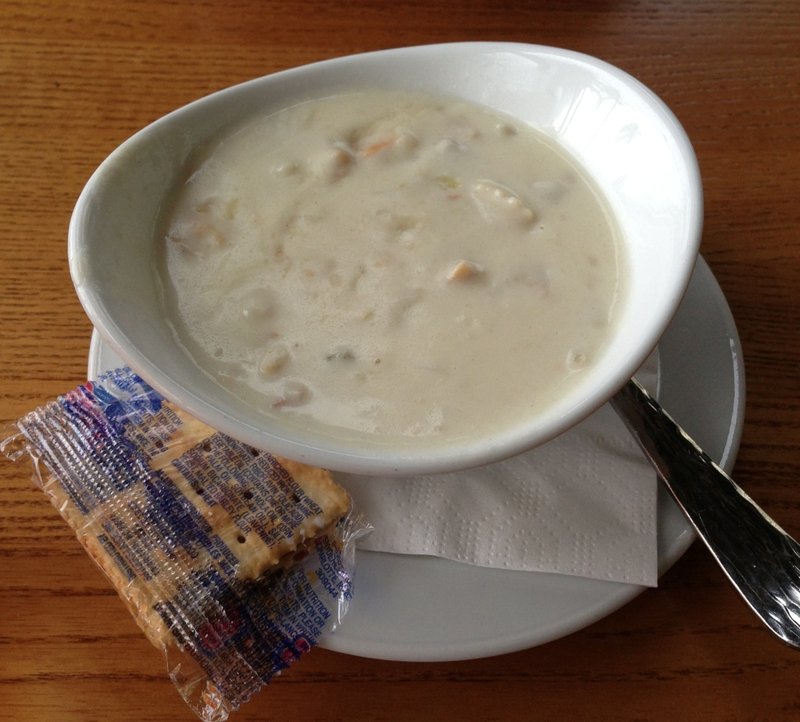 AAA/Inspector 420
For a true Cape Cod culinary experience, dine at The Lobster Pot . Whether you feast on the namesake crustacean, award-winning clam chowder or landlubber fare, you'll be treated to a view of Provincetown Harbor from the waterfront dining room.

If you're searching for a laid-back setting perfect for sipping a cocktail, have a seat at the mahogany bar at The Mews, where you can gaze out at the bay while sampling an innovative martini or coffee drink. If you'd like to sharpen your people-watching skills, saunter along Commercial Street and join the nighttime pedestrian parade.
Day 3: MorningOn this day, it's really the drive that is the attraction. So, get an early start to ensure you'll have time to linger at all the intriguing little roadside haunts. Hit the highway—that is US 6W—and have some breakfast in Orleans at Hot Chocolate Sparrow.
From here, you'll want to take scenic SR 6A west along Cape Cod Bay. Also known as Old King's Highway, this AAA Scenic Byway was once a Native American footpath as well as a thoroughfare for Colonial settlers. As you travel the meandering route, you'll encounter views of the bay and marshland, old cemeteries, red-hued cranberry bogs, tranquil beaches and lovingly restored 18th-century homes.
You'll come across several quaint villages on your journey. In Brewster , refurbished sea captains' residences reflect the elegance of a bygone era, while the Cape Cod Museum of Natural History offers a peek into the cape's geologic formation and coastal inhabitants. Shoppers eagerly explore the Antiques Center of Cape Cod in Dennis , or make their way to Captain Frosty's for tasty lobster rolls, crispy deep-fried clams or soft-serve ice cream. Yarmouth Port, a few miles farther west, entices architecture buffs with styles ranging from Greek Revival to Georgian Colonial, while Barnstable touts one of America's oldest congregational churches, recognized by the rooster atop its stately white steeple.
Day 3: AfternoonSR 6A (Old King's Highway) eventually leads to the town of Sandwich , a quiet seaside hamlet with an enchanting village green. A water-powered gristmill dating from 1654 still grinds corn to this day, while a 1675 saltbox home—probably the cape's oldest—proudly stands nearby.
Interested in witnessing a craft that flourished during the 19th century? Then, you must visit the Sandwich Glass Museum , where you can observe glass blowers manipulating molten glass into gorgeous works of art. The natural light streaming into the facility only serves to accentuate the delicate creations displayed. In summer, guided walking tours depicting town history depart from the museum.
If it's natural beauty you seek, you'll find it on the landscaped grounds of Heritage Museums & Gardens . Those fortunate enough to be here from late May to early June will be treated to the sight of thousands of blooming rhododendrons bordering the wooded paths in a colorful blaze of glory.
Day 3: EveningSeveral restaurants in Sandwich fit the bill for hungry travelers. For a casual evening try The British Beer Company Restaurant & Pub or Bobby Byrne's Restaurant and Pub.
The Dan'l Webster Inn offers a more upscale dining experience with gracious service and a highly regarded wine list. An innovative chef puts a spin on locally caught seafood and tried-and-true favorites like veal Oscar and prime rib. Desserts are sinfully decadent.