Feel Like Royalty in the Queen City
A skyline of gleaming skyscrapers welcomes visitors to Charlotte. While this first impression only serves to underscore the city's status as the second-largest financial center in the nation, dig a little deeper. When you peel back the layers, you'll be pleasantly surprised to find neighborhoods with grand Colonial and Victorian architecture, diverse shopping, and eateries offering both upscale and down-home cuisine. The nickname of "Queen City" also reflects this underlying charm—you'll notice street signs regally adorned with the letter "M" honoring Queen Charlotte of Mecklenburg.
A stop at any one of Charlotte's stellar museums will help round out your sightseeing experience in the "City of Trees," another appropriate moniker. To gain a historical perspective, stop by The Charlotte Museum of History. To learn about what factors shaped Charlotte into a financial tour de force and leading American city, visit the Levine Museum of the New South. If art history piques your curiosity, head to the Mint Museum Randolph. The rich collection of American and European works is in the building that once served as the first branch of the U.S. Mint. For a hands-on learning approach to science and technology, engage in interactive activities at Discovery Place Science. (The Historic Fourth Ward, a revitalized neighborhood with some 75 colorfully painted Victorians, is just a stone's throw away.)
In search of adventure travel or diversions that are more fast-paced? Carowinds Amusement and Water Park delivers, with a daring assortment of coasters and other thrilling fun machines. Or, start your engine and seek out Hendrick Motorsports Museum, where you can view the construction of race cars from start to finish.
Behind the Money
What started as a simple crossroads named for a young queen has grown into the second-largest financial center in the country. Charlotte has expanded upward and outward to become the largest metropolitan area in the Carolinas and a popular vacation destination.
German settlers, faithful to both England and Germany, named the town for German-born Queen Charlotte, wife to England's King George III. The county adopted the name of the queen's birthplace: Mecklenburg.
Charlotte's strong ties with England were severed when a convention of North Carolinians met to compose the Mecklenburg Resolves. The 1775 statement contained resolutions intended to invalidate the authority of the king and parliament. Residents later erected a monument to the signers at the County Courthouse. Thomas Polk, the founder of Charlotte, had built a log courthouse for the new county seat in 1768 at this site, the original crossroads.
The independent spirit that motivated the colonists to compose the Resolves continued, and British general Lord Cornwallis later would call Charlotte a "hornet's nest of rebellion" as a result of Patriot activity during his occupation of the city—hence the local NBA team name.
The intersection of Trade and Tryon streets, known as The Square, has been the heart of Uptown and serves as the center of commerce. Past, present and future are displayed in Raymond Kaskey's four bronze statues, found at each corner of the square. The statues tell Charlotte's story: A gold miner illustrates commerce; a female mill worker depicts a strong textile heritage; a railroad builder renders Charlotte's significance as a transportation hub; and a mother and child represents hope for the city's future.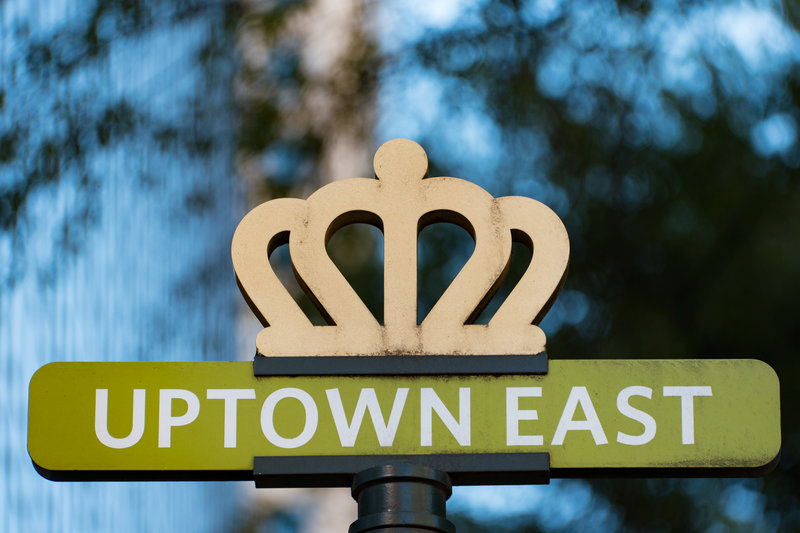 flickr / CC BY /Nan Palmero
Queen Charlotte's influence is omnipresent in the city nicknamed after her; street signs and the city flag are adorned with crowns shaped around the letter "M" for Mecklenburg. When lit up at night, the Bank of America Corporate Center resembles a multitiered tiara; it also contains 60 floors, which matches the number of years of the queen's reign. A Kaskey statue, a patinated bronze of the queen, is found at the north end of the airport. And the aptly named Queens Road West boasts lavish Colonial-style houses.
Also called the City of Trees, Charlotte is known for its willow oaks, which line many residential and Uptown streets. The trees, which resemble black oaks but sport long, thin leaves similar to weeping willows, are native to Charlotte.
Charlotte's road to riches began in 1799 when a 17-pound nugget was found in nearby Concord, making Mecklenburg County the site of the first U.S. gold rush. This fame, coupled with the establishment of a Charlotte branch of the U.S. Mint in 1837, paved the way for the city's financial prominence.
By Car
Interstates 77 and 277 provide access to Center City Charlotte. I-77 traverses north-south through the state, and I-277 circles the city. I-85 is an east-west route that bisects I-77 just north of the city.
From the north or south, I-77 connects directly with West Trade Street, which provides access through Uptown. From the east, US 74 connects with I-277 (John Belk Freeway) to the College Street exit; head northeast on SR 29/49 (Tryon Street) to reach Uptown. From the west, I-85 connects with SR 16 (Brookshire Expressway); head southwest on SR 29/49 to reach Uptown.
I-485 surrounds Charlotte, providing access to neighboring areas.
Charlotte Douglas International Airport is west of downtown and can be reached via I-85, I-77, the Billy Graham Parkway or Wilkinson Boulevard.
Street System
Center City Charlotte is encircled by I-277, which provides southern access. Uptown Charlotte is easily maneuverable by public transit, by car and on foot; streets are laid out in a simple grid pattern. Numbered streets run southeast to northwest, with named streets running perpendicular.
Charlotte's history is closely tied to its physical nucleus; the intersection of Trade and Tryon streets forms the main crossroads. Trade Street bisects the city east to west, and Tryon Street provides the north-south dividing line.
Parking
Several LYNX Blue Line stations have park-and-ride lots with free parking; using this option will save you the hassle and expense of downtown driving and parking. But if you do need to drive your car, here are some parking details that should help you.
Charlotte has ample metered parking in Center City. Rates vary according to location; most metered spaces in popular areas charge 25c for 15 minutes.
Metered parking is available around the Charlotte-Mecklenburg Government Center on First, Second, Third, Fourth and Davidson streets. Near Center City, metered spots are on College, Trade, Church and Tryon streets. Numerous lots and garages are located in the Charlotte Transportation Center and Spectrum Center vicinity, including parking lots on College Street between Stonewall and Second streets and garages at The Plaza at Two Wells Fargo Center, Discovery Place Science, The NASCAR Hall of Fame and Founder's Hall.
Sales Tax
North Carolina has a 4.75 percent state sales tax; Mecklenburg County levies an additional 2.5 percent sales tax. Mecklenburg County also levies an 8 percent occupancy tax for lodging, a 1 percent prepared food and beverage tax and a 15.25 percent tax for rental cars.
Police (non-emergency)
(704) 336-7600. Info hotline: 311
Fire (non-emergency)
(704) 336-4174
Hospitals
Carolinas Medical Center, (704) 355-2000; Carolinas Medical Center-Mercy, (704) 304-5000; Carolinas HealthCare System University, (704) 863-6000; Novant Health Presbyterian Medical Center, (704) 384-4000.
Visitor Information
Charlotte Regional Visitors Authority
Other centers are at 501 S. College St., in the Levine Museum of the New South at 200 E. Seventh St. and at Charlotte Douglas International Airport.
Air Travel
Charlotte Douglas International Airport (CLT) is 6 miles west of the city on Josh Birmingham Parkway, and is accessible from Billy Graham Parkway or Wilkinson Boulevard. A hub for American Airlines, the airport is served by other major airlines as well; phone (704) 359-4910. If you're looking for things to do this weekend, check AAA.com or ask a AAA Travel Agent about airline tickets—sometimes available as part of a AAA Vacations® package.
Charlotte Area Transit System (CATS) provides an express bus service between the airport and Uptown. Concord Regional Airport (JQF), 9000 Aviation Blvd., is in nearby Concord; phone (704) 920-5900.
Rental Cars
Hertz, 5489 Josh Birmingham Pkwy., offers discounts to AAA members; phone (704) 359-0114 or (800) 654-3080.
Rail Service
Amtrak, (800) 872-7245, has a station at 1914 N. Tryon St.
Buses
A Greyhound station serves Charlotte at 601 W. Trade St.; phone (704) 372-0456.
Taxis
Cabs are metered and charge a base fare of around $2.50, plus approximately $2.50 per mile or 50c per minute when the vehicle drops below 15 miles per hour. These companies operate from the airport's queue—City Cab, (704) 333-3327; Crown Cab, (704) 334-6666; Green Cab, (704) 777-1117; and Yellow Cab, (704) 444-4444; they all increase the base fare $2 per person for more than two passengers.
Public Transportation
Charlotte Area Transit System (CATS), (704) 336-7433 or TDD (704) 336-5051, serves the city with more than 70 local and express routes. One-way fare is $2.20; $1.10 (children in kindergarten through grade 12, ages 62+ and the physically impaired); free (ages 0-5). Express fare (buses pick up in a limited area and travel directly to Uptown) is $3; $1.50 (children in kindergarten through grade 12, ages 62+ and the physically impaired); free (ages 0-5). Transfers from local to express are 80c; local to local transfers are free.
The hybrid-electric Sprinter Bus connects Center City with Charlotte Douglas International Airport. Passengers can count on a ride every 20 minutes on weekdays and every 30 minutes on nights and weekends for $2.20 each way.
The 18.9-mile LYNX Blue Line provides rapid-rail service between I-485 in south Charlotte and UNC Charlotte's main campus. The service operates every 7.5 minutes during weekday rush hour and every 15 minutes the rest of the day. On weekends the service is available every 20 minutes most of the day but every 30 minutes late at night and early mornings.
The CityLYNX Gold Line, a free streetcar rail service, runs from Spectrum Center to Novant Health Presbyterian Medical Center. Operating hours are Mon.-Thurs. 6 a.m.-11 p.m.; Fri. 6 a.m.-midnight; Sat. 8 a.m.-midnight; and Sun. 9-7.
The Charlotte Transportation Center, 303 E. Trade St., is open daily 4:50 a.m.-1:30 a.m., but shops and restaurants have shorter hours. Phone (704) 336-3159.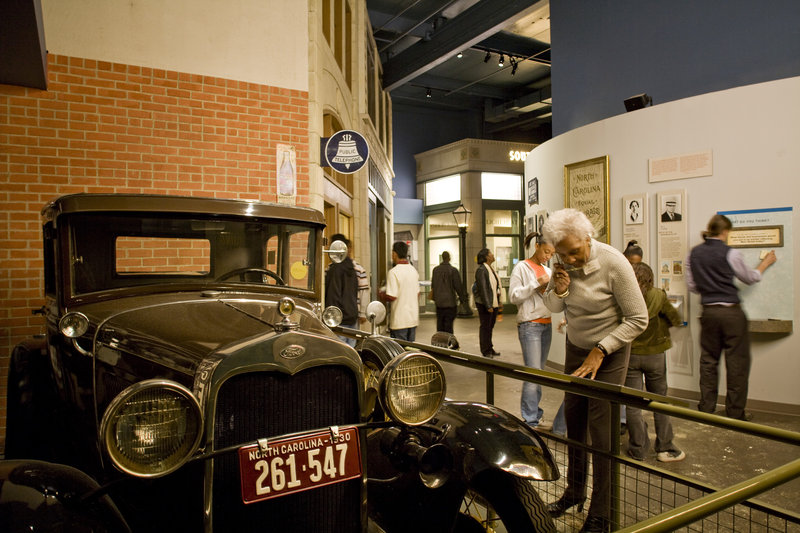 Levine Museum of the New South
What to do in Charlotte
Travel back in time to Mecklenburg County's beginnings at
Historic Rosedale Plantation
(3427 N. Tryon St.). Nicknamed Frew's Folly by its neighbors, the plantation with its striking Federal-style architecture and yellow trim provides a contrast to the usual plank-and-log homes of the early 19th century. Along with showcasing the plantation's obvious aesthetics, tours examine the lives and times surrounding the antebellum property and its residents.
Chart the growth of Charlotte as well as the region at the
Levine Museum of the New South
(200 E. Seventh St.). Multisensory displays and themed stations characterize social culture and history of the post-Civil War years. The area's reliance on cotton gave way to industry, and though slavery was abolished, Jim Crow laws continued to segregate the races. To get a sense of the times, have a seat at an old-fashioned "diner" and relive sit-in protests with on-site videos and commentary.
Reflect on African-American contributions to the arts at the
Harvey B. Gantt Center for African-American Arts + Culture
(551 S. Tryon St.). Within a building clad in panels designed to look like West African textiles, the museum features diversity-inspired paintings and other art objects.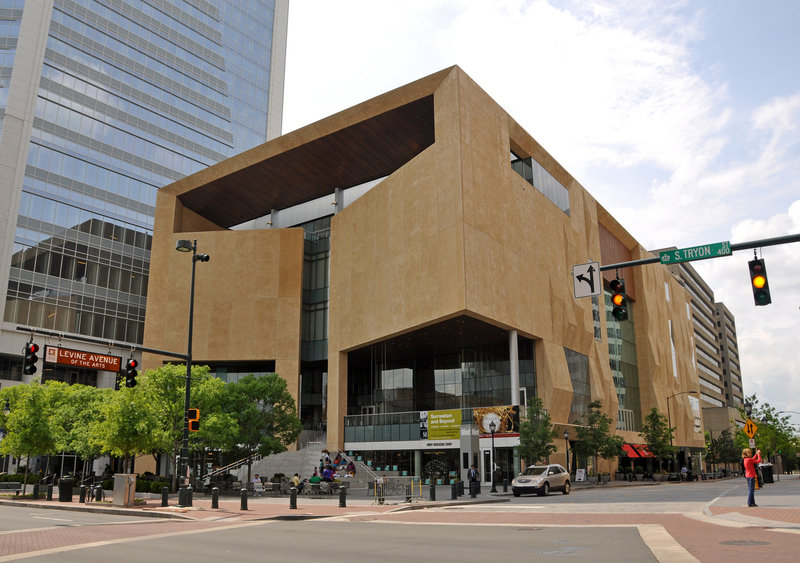 Expand your repertoire with a trip to the
Mint Museum Uptown
(500 S. Tryon St.). The modern, 145,000-square-foot museum includes notable American, contemporary and European collections. Even kids can get involved with creative, in-gallery activities.
Add the
Mint Museum Randolph
(2730 Randolph Rd.) to your itinerary for a fully rounded arts experience. The museum, once a branch of the United States Mint, became North Carolina's first art museum in 1936. Highlights include period clothing and decorative objects as well as a student artists' gallery, a theater for lectures and performances, and an adjoining green space with fountains and walkways.
Introduce yourself to the life of "America's Pastor" at
The Billy Graham Library
(4330 Westmont Dr.). The grounds, which include the international headquarters of the Billy Graham Evangelistic Association, are only a few miles from the dairy farm where the Rev. Billy Graham grew up. The library's exhibitions look back at the ministry and personal life of the man who counseled presidents.
Throw on your lab coat and embrace your inner scientist with a trip to
Discovery Place Science
(301 N. Tryon St.). With an emphasis on "see, hear, touch and do science," the multimedia exhibits, IMAX shows and animal areas will reacquaint kids and parents alike with the natural world.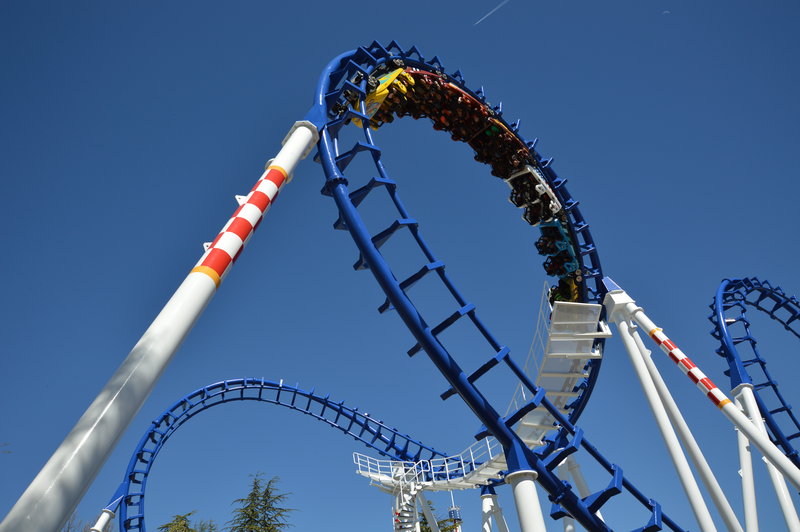 Courtesy of Carowinds Amusement and Water Park
Ride the Intimidator at
Carowinds Amusement and Water Park
(14523 Carowinds Blvd.) for one of the fastest, tallest and longest thrills in the Southeast. The theme park straddles the border between North and South Carolina, so once your car screeches to a halt you can boast you've ridden through both states—on the same roller coaster. You can even get a bird's-eye view of the park and Uptown Charlotte on the 262-foot Carolina Skytower—airfare not required.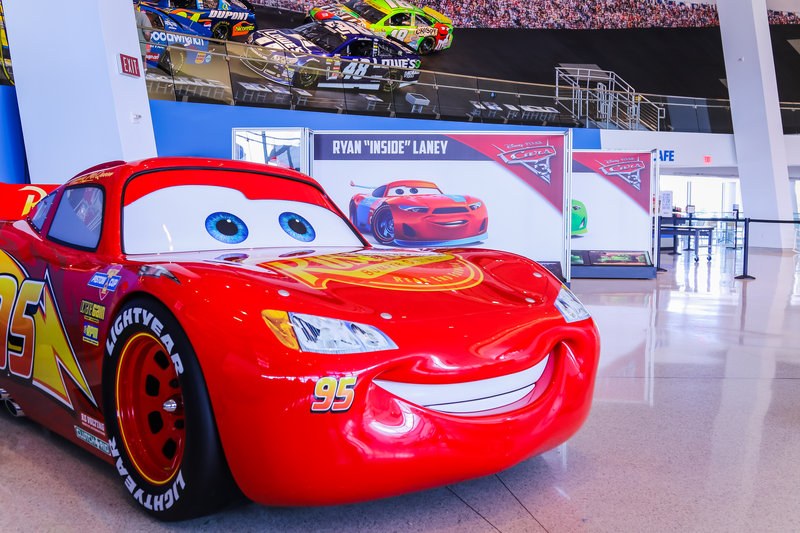 Courtesy of NASCAR Hall of Fame
Brake for
The NASCAR Hall of Fame
(400 E. Martin Luther King Jr. Blvd.), an interactive racing experience where racing simulators, memorabilia and automobiles offer no shortage of things to do.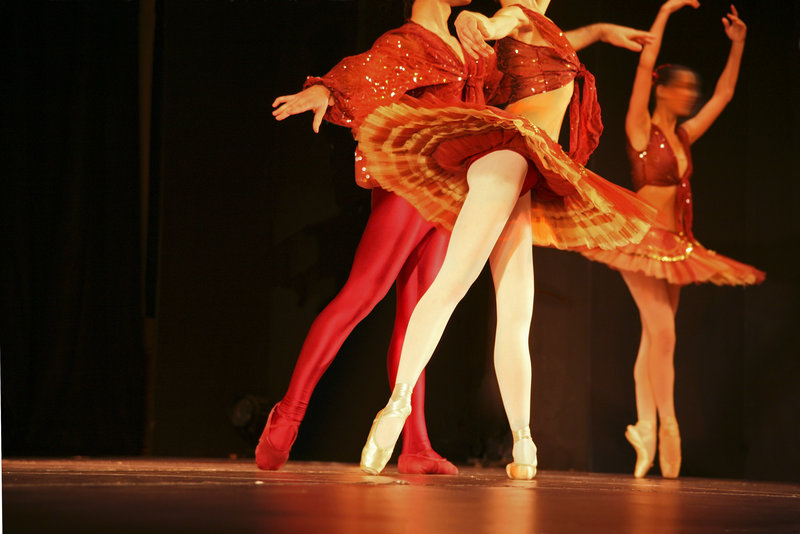 Vasiliki Varvaki/iStockphoto.com
Dine at a local restaurant, and then catch a show in the city receiving more and more recognition for its arts scene. The Blumenthal Performing Arts Center (130 N. Tryon St.) in Uptown is home to Belk Theater, Booth Playhouse and Stage Door Theater and features performances from Charlotte Symphony, Charlotte Ballet, Opera Carolina, On Q Productions, Community School of the Arts and Caroline Calouche & Co.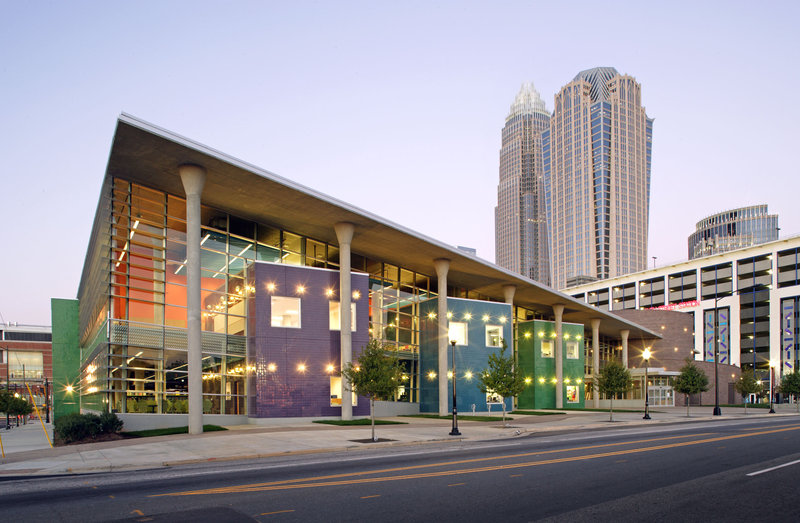 flickr / CC BY SA/CMLibrary Charlotte Mecklenburg Library Follow
Charlotte Travel with Kids
Fun Things to Do for Kids Under 13
Engage the imagination at
ImaginOn: The Joe & Joan Martin Center
(300 E. Seventh St.), a library and facility dedicated to children. In addition to educational programs and a multimedia studio, you can stop by ImaginOn's service center to book a Children's Theatre of Charlotte performance.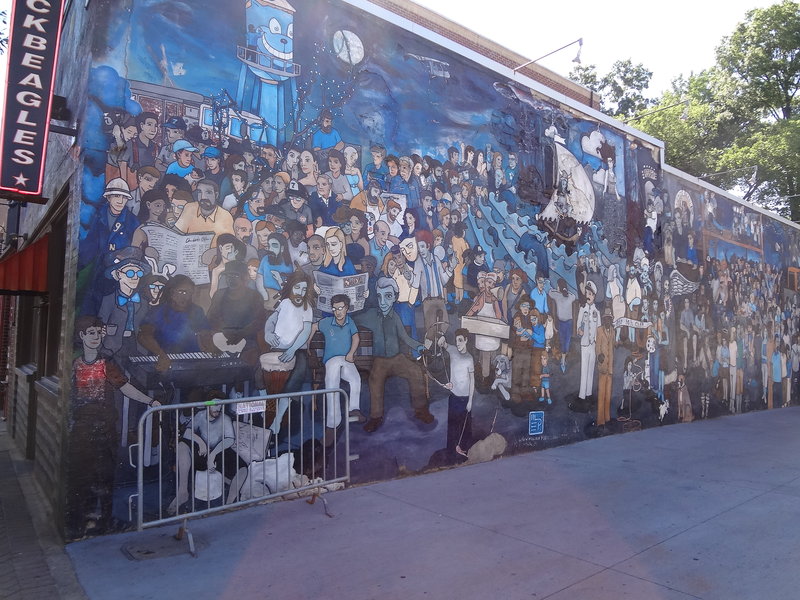 Take a stroll. Walking in the shadow of skyscrapers, you won't be surprised at the city's importance as one of the most prominent financial centers in the country, but you'll also find plenty of Southern hospitality. Tucked inside the "Queen City," a nod to Queen Charlotte of Mecklenberg, are quaint neighborhoods with abundant shopping centers, local restaurants and fun things to do with kids, such as museums.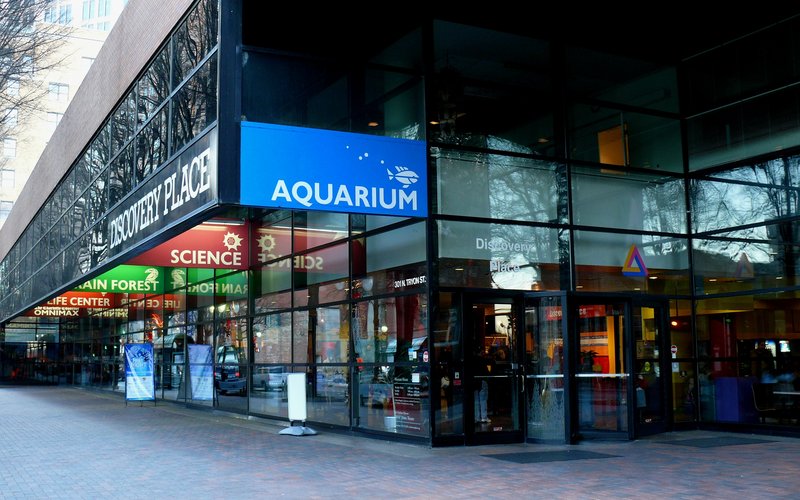 Wikimedia Commons/Ken Thomas
Discovery Place Science
(301 N. Tryon St.) focuses on STEM—Science, Technology, Engineering and Mathematics—and inspires learning with in-depth displays, classes and hands-on exhibits. The location also is convenient considering many other attractions and hotels are in downtown Charlotte (known as "Uptown Charlotte" to most in the Charlotte Metro area).
Fun Places to Go for Teens
Get to know the inner workings of Uptown Charlotte…by staying inside. A network of skywalks and corridors over several blocks make up Overstreet Mall (200 S. College St.), a nontraditional destination where you can shop or dine in a local restaurant above street level (and avoid inclement weather if necessary). Two of the most popular access points are the buildings of either Bank of America (Tryon and 2nd streets) or Wells Fargo (Trade and Tryon streets).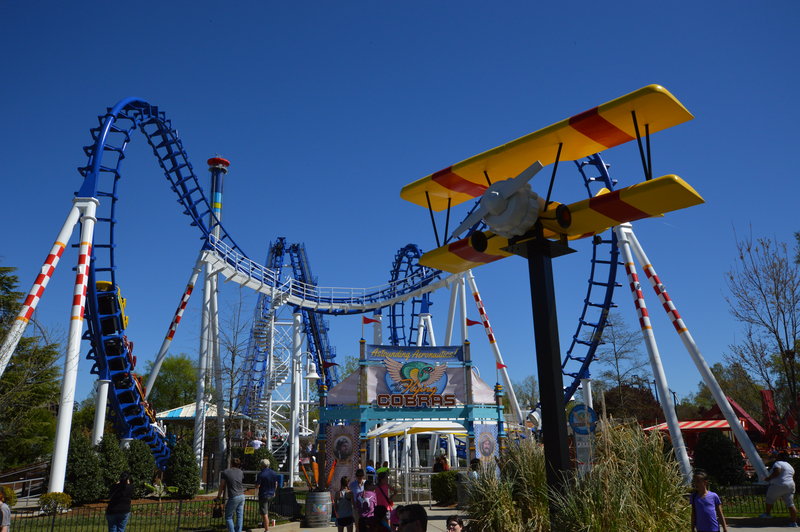 Courtesy of Carowinds Amusement and Water Park
Any list of things to do in Charlotte has to include the 400-acre
Carowinds Amusement and Water Park
(14523 Carowinds Blvd.). Thrill seekers will find plenty of roller coasters, classic midway rides and even space to splash around on a hot day. It might take a while to go through, so consider a two-day ticket. Fun fact: The theme park straddles the border of North Carolina and South Carolina. (Head toward the rotating Carolina SkyTower, one of the theme park's original rides, to capture views of both states; it's advertised as "perfect for families." It's also the only place you're allowed to take pictures during a ride.)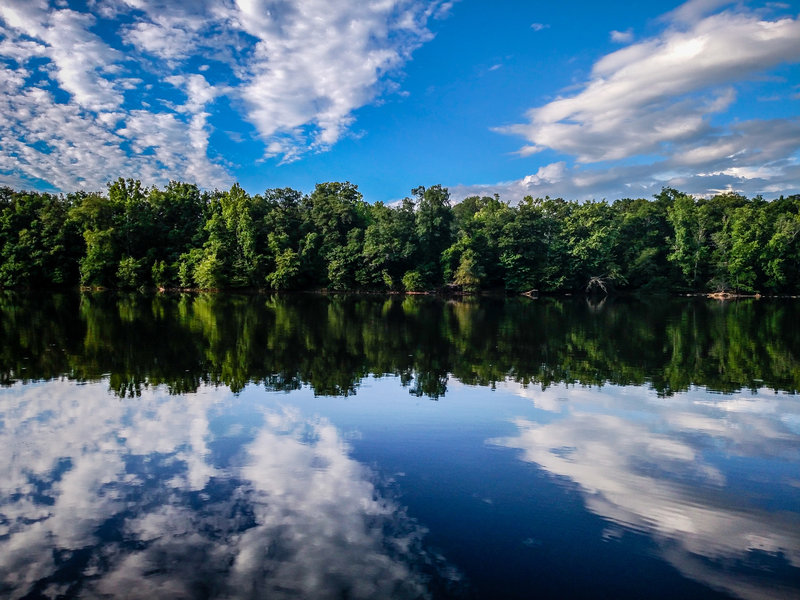 iStockphoto.com/alex grichenko
If you're still in the area of Carowinds and have time, then plan a trip to nearby Rock Hill, S.C. The city is a short drive away and provides access to the scenic Catawba River and recreational activities like rafting or bicycling the extensive trail system.
What to Do for All Ages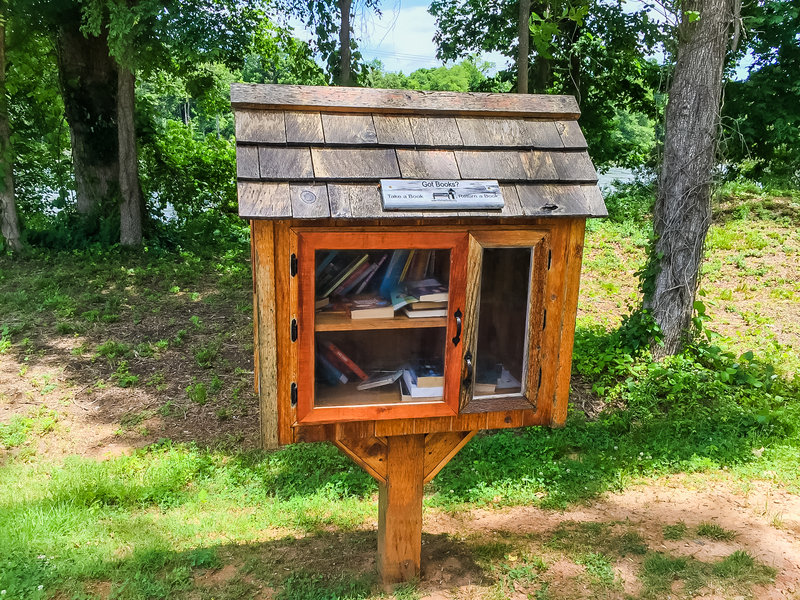 The 3.35-mile Riverwalk (998 Riverwalk Pkwy.), one of the newest and most popular paths, caters to bicyclists and pedestrians in the Charlotte metro area. (The adjacent River Park, 1782 Quality Circle, is pet-friendly, so you can bring your leashed dog for a stroll, too.) While you're on-site, pick up a good book or donate one to the freestanding Little Library, where readers share diverse picks in a birdhouse-size box.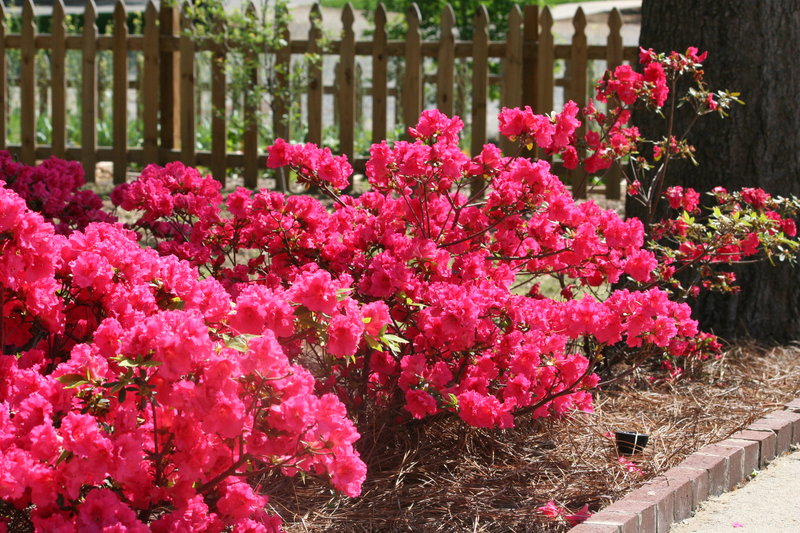 flickr / CC BY SA/Mike Kalasnik
Rock Hill's Glencairn Garden (725 Crest St.) provides a good spot to unwind, especially in spring and summer. The free park presents colorful landscaped gardens, including a kids' area, as well as water features, sculptures and a memorial to veterans.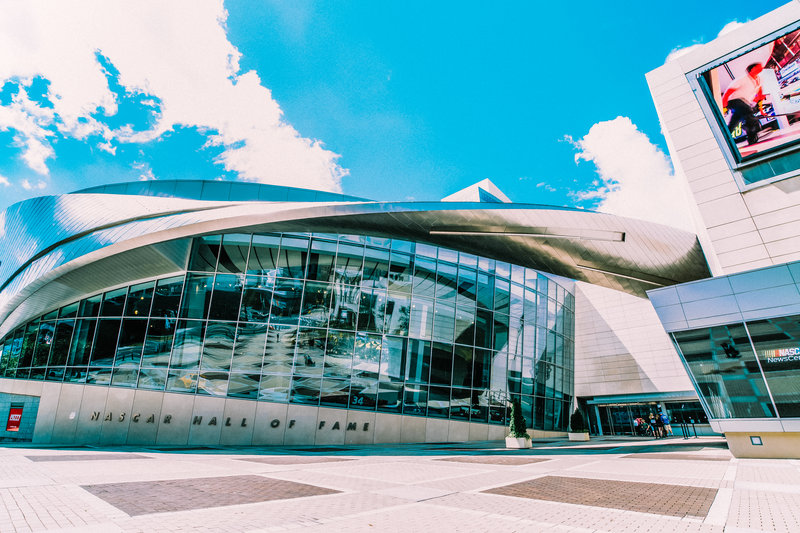 Courtesy of NASCAR Hall of Fame
NASCAR is huge in the South! Even if you're not a fan, the interactive exhibits of the
The NASCAR Hall of Fame
(400 E. Martin Luther King, Jr. Blvd.) impress. Catch a show in the High Octane Theater, and then check out legendary race cars in the Glory Road section. During race season, several Charlotte events draw a crowd with children's activities and places to eat, so check the AAA Calendar of Events ahead of your trip to catch up on all the fun things to do.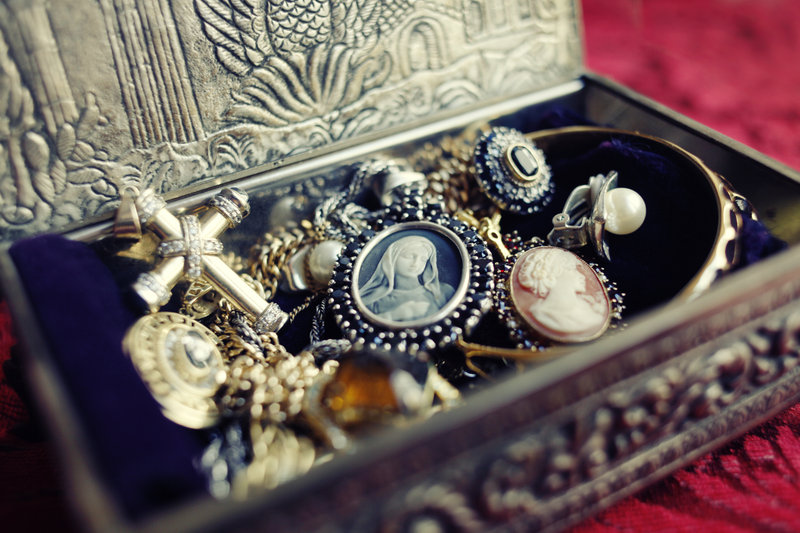 iStockphoto.com/lechatnoir
Shopping in Charlotte
Antique Destination Shopping
Antique hunters frequent shops in Dilworth, Myers Park and South End. Morrison and Phillips Place, in South Park, at the corner of Sharon and Fairview roads, features shops in a quaint setting and other fun things to do.
Plan a Trip to a Mall
SouthPark Mall , 4400 Sharon Rd., features several restaurants and more than 200 stores, including Belk, Crate & Barrel, Dillard's, Macy's, Neiman Marcus, Nordstrom and Pottery Barn. Charlotte Premium Outlets , 5404 New Fashion Way, has some 100 outlet stores including Fossil, Kate Spade, Le Creuset and Saks 5th Avenue Off Fifth.
Other malls include Northlake Mall , 6801 Northlake Mall Dr., which has Belk, Dillard's and Macy's. Pineville's Carolina Place Mall , 11025 Carolina Place Pkwy., offers Belk, Dillard's, JCPenney and Sears. For holiday decorations head to the Peppermint Forest Christmas Shop , behind Carolina Place Mall at 11729 Carolina Place Pkwy., October through January.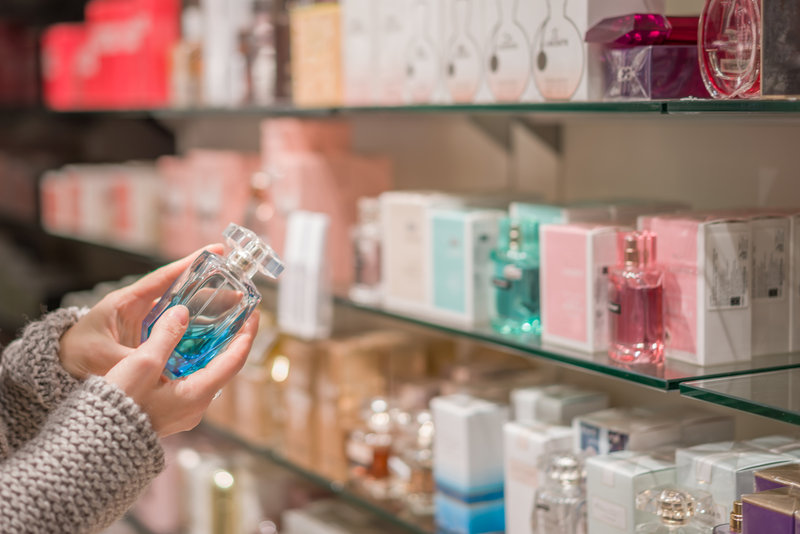 iStockphoto.com/mustafagull
Concord Mills Mall (north on I-85 to exit 49 at 8111 Concord Mills Blvd.) has places to eat and more than 140 stores from which to choose.
Bargain Hunting in Charlotte
Off I-85 exit 49 is Bass Pro Shops Outdoor World , a sprawling complex filled with fun things to do and see, including a 30,000-gallon fish tank, archery and driving ranges, a putting green and NASCAR memorabilia.
Charlotte Performing Arts
The Charlotte Symphony, Charlotte Ballet, Opera Carolina, Community School of the Arts and Caroline Calouche & Co. all are resident companies at the Blumenthal Performing Arts Center, 130 N. Tryon St. With no shortage of things to do, the center, which also presents Broadway musicals and various performing artists, includes the Belk Theater, Booth Playhouse and Stage Door Theater. Plan your trip ahead of time, and make reservations for a show and dinner at one of the nearby restaurants.
Vacation Destination for the Arts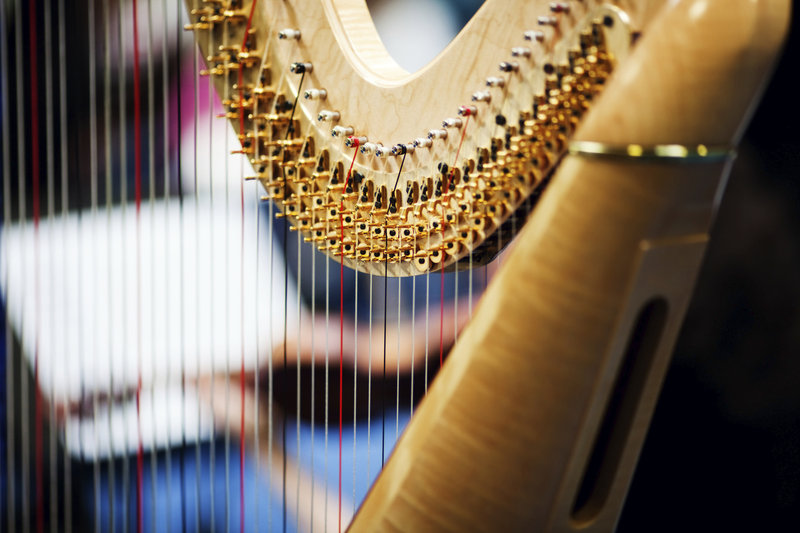 In search of things for couples to do? The Knight Theater at Levine Center for the Arts, 430 S. Tryon St., the Duke Energy Theater at Spirit Square (home to On Q Productions) and McGlohon Theater at Spirit Square, both at 345 N. College St., and Ovens Auditorium at 2900 E. Independence Blvd., also come under the auspices of the Blumenthal organization, staging concerts and other performing arts programs and sponsoring art exhibits. The box office for all Blumenthal theaters is in Belk Theater; phone (704) 372-1000.
Fun Places to Go with Children
The Children's Theatre of Charlotte, 300 E. 7th St., presents classic and new plays geared toward ages 3-18. The box office is open Mon.-Fri. noon-5. Performances take place throughout the year; for schedule information during your trip, phone the box office at (704) 973-2828.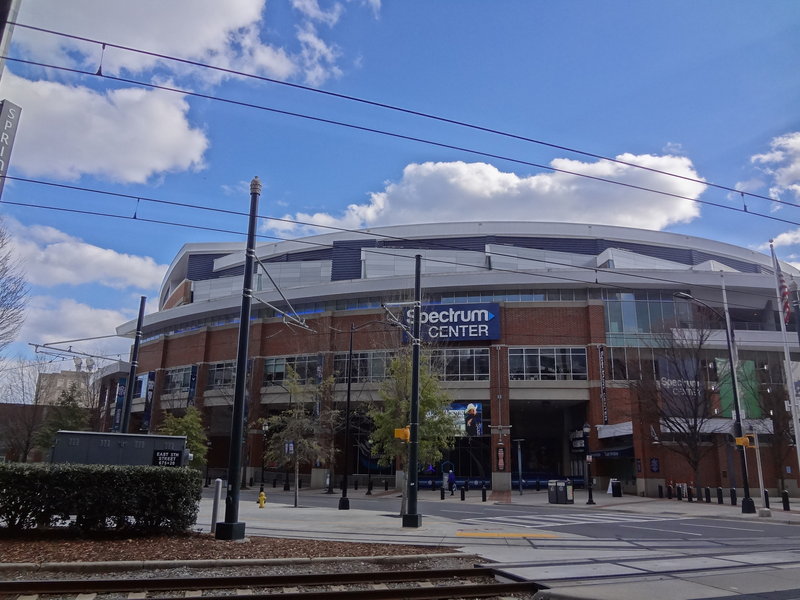 Charlotte Sports and Recreation
Charlotte sports fans are enthusiastic rooters for their home teams. The Spectrum Center, on East Trade Street in Uptown, is where the NBA's Charlotte Hornets shoot hoops; for tickets phone (704) 467-6387 or (800) 745-3000.
The Carolina Panthers, members of the NFL, toss the pigskin at Bank of America Stadium, 800 S. Mint St.; phone the ticket office at (704) 358-7800 for schedule information.
flickr/North Carolina National Guard
The minor league baseball Charlotte Knights, a Triple-A affiliate of the Chicago White Sox, play at BB&T Ballpark, in Uptown at 324 S. Mint St. The season runs early April to early September; phone (704) 274-8300, or (704) 274-8282 for the ticket office.
The AHL's Charlotte Checkers play hockey at Bojangles' Coliseum; phone (704) 342-4423 for tickets.
UNC Charlotte added football to its list of sports teams with the 2013 inaugural season of the Charlotte 49ers at Jerry Richardson Stadium. Phone (704) 687-4949.
Stock car racing, courtesy of NASCAR, takes place at Charlotte Motor Speedway in nearby Concord, with events held May through October. Phone (704) 455-3200 for information, (800) 455-3267 for tickets or (704) 455-3223 for tours.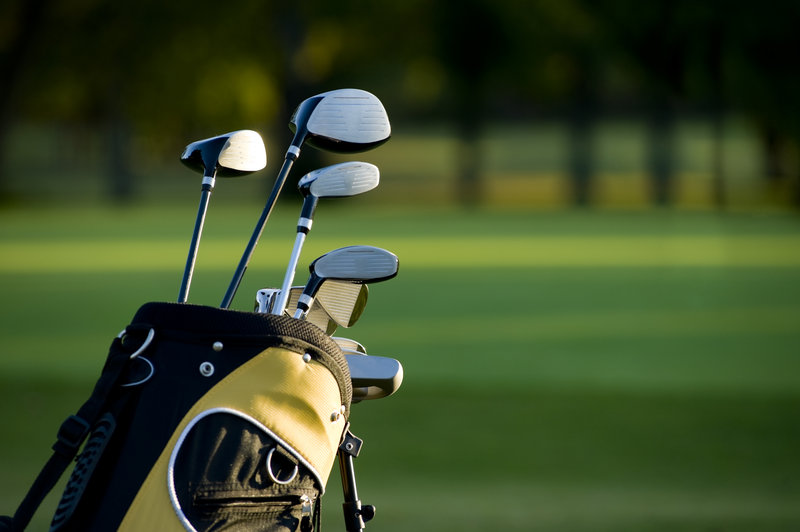 Public golf courses include Charles T. Myers (18-hole), 7817 Harrisburg Rd., (704) 536-1692; Dr. Charles L. Sifford Golf Course at Revolution Park (nine-hole), 1225 Remount Rd., (704) 333-3949; The Golf Club at Ballantyne (18-hole), 10000 Ballantyne Commons Pkwy., (704) 248-4383; Highland Creek Golf Course (18-hole), 7101 Highland Creek Pkwy., (704) 875-9000; Olde Sycamore Golf Plantation (18-hole), 7500 Old Sycamore Dr., (704) 573-1000; Renaissance Park Golf Course (18-hole), 1525 W. Tyvola Rd., (704) 357-3373; and Sunset Hills Golf Course, 800 Radio Rd., (704) 399-0980. Most courses require tee time reservations.
More than 160 area parks provide a multitude of recreational opportunities. Most parks have picnic areas, and many feature lakes; phone the Mecklenburg County Parks and Recreation Department, (980) 314-1000, for more information.
Daily bicycle rentals are available with Charlotte B-cycle, the city's bicycle-sharing system. Two-wheelers may be rented and returned at self-service kiosks scattered throughout the downtown area. A 24-hour membership costs $8 and includes all rides under 30 minutes; longer rides incur an additional fee of $4 per half-hour up to a daily maximum of $75. Phone (704) 332-9585 for more information. A number of cycling opportunities can be found in nearby Rock Hill. Head toward the Rock Hill Outdoor Center and Riverwalk (575 Herrons Ferry Rd.) for numerous trails and a 3.35-mile paved course; phone (803) 326-0085. Rock Hill BMX Supercross Track is at 1307 Riverwalk Pkwy.; phone (803) 326-2441. The Giordana Velodrome offers riding and racing (with proper certification) at the Rock Hill Outdoor Center; phone (803) 326-2453.
The following companies also participate in bicycle sharing: Lime, Mobike, Ofo and Spin. Each company's fleet can be recognized by a different color combination.
Northwest of Charlotte, Lake Norman is North Carolina's largest man-made lake. Some 520 miles of shoreline make it a popular spot for camping, swimming, sailing, windsurfing and water skiing. Phone (704) 987-3300. Jetton Park on Lake Norman at 19000 Jetton Rd. offers hiking and bicycling trails as well as tennis courts and a playground. Lake Wylie, which runs along the Carolina border just south of Charlotte, offers similar activities.
For those who prefer chlorinated water, there are facilities at the Mecklenburg County Aquatic Center, 800 E. Martin Luther King Jr. Blvd., and the Marion Diehl Recreation Center, 2219 Tyvola Rd.; phone (704) 336-3483 or (980) 314-1300, respectively.
Self-guided Travel
Exploring on foot is a great way to get to know the Queen City, allowing you to take in the sights, venture to nearby restaurants and see all there is to offer. A walking tour of Uptown highlights 24 places of interest; maps are available at all Charlotte Regional Visitors Authority Visitor Info Center locations. Sites on the route include First Presbyterian Church, which was built in 1857; The Green; Kaskey's bronze statues at The Square; Thomas Polk Park; and The Plaza at Two Wells Fargo Center, which features a fountain complete with bronze figures of frolicking children.
Those interested in Victorian architecture will want to make a trip to Historic Fourth Ward. In 1869 residential Charlotte was divided into four voting districts called wards. Fourth Ward, the northwest quadrant, was occupied by merchants and ministers. This area, between 10th, Graham, 5th and Tryon streets, eventually deteriorated until restoration efforts began in the late 1970s. Today the neighborhood contains approximately 75 "Grand Old Ladies," colorfully painted Victorian residences. A fountain marks the entrance to Fourth Ward Park, bordered by Pine, Poplar, 6th and 8th streets. Descriptive brochures with a detailed map are available around the neighborhood and at the Visitor Info Center, which is full of more recommendations for things to do in Charlotte, such as the best places to eat and visit while on vacation.
flickr/PROOlga Khomitsevich
Or you may just opt to take a relaxing stroll through the McGill Rose Garden at 940 N. Davidson St. This 1.3-acre urban sanctuary contains more than 200 varieties of roses as well as annuals, perennials and herbs; phone (704) 905-9808.
A Revolutionary Destination
The Charlotte Liberty Walk walking tour connects more than a dozen Revolutionary War sites throughout Uptown, including Independence Square, Old Settlers' Cemetery and the Thomas Polk Homesite; the walk begins at the Battle of Charlotte Monument on S. Tryon Street and is marked by red granite pavers.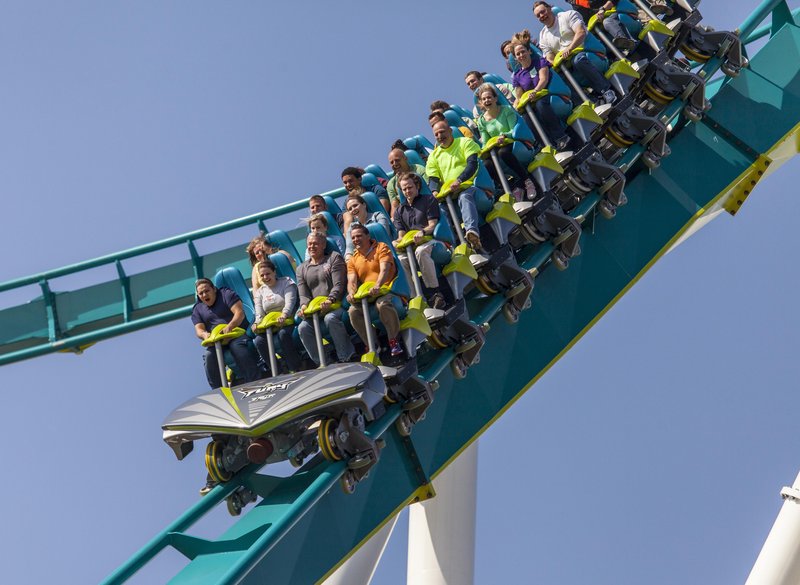 Courtesy of Carowinds Amusement and Water Park
1-day Itinerary
AAA editors suggest these activities for a great short vacation experience.
Morning
Wake up with the whoosh of Fury 325, the record-breaking steel roller coaster at
Carowinds Amusement and Water Park
(14523 Carowinds Blvd.) that zooms up to 95 mph in 3.25 minutes—and also crosses both borders of North and South Carolina. Other fun things to do include family-friendly rides, shows and an adjacent water park.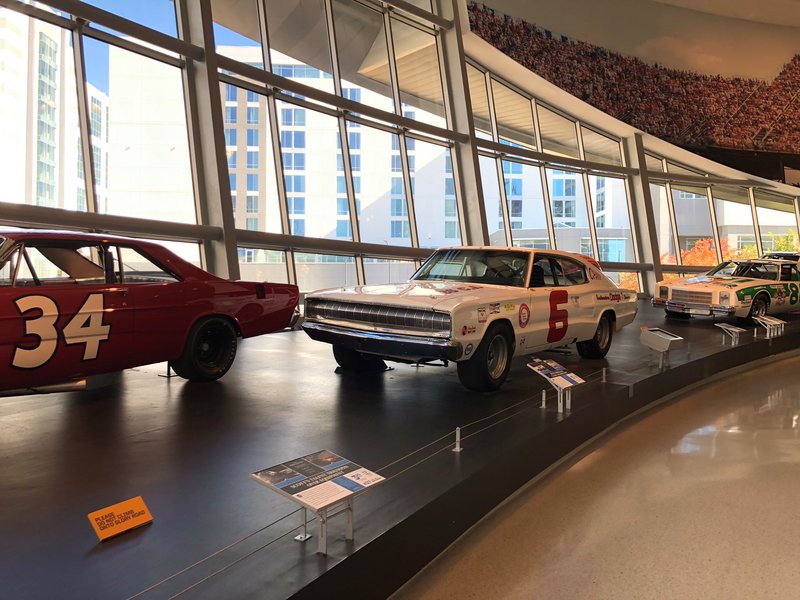 If you don't want to commit to a full day at the park, you can still fulfill your need for speed at the
The NASCAR Hall of Fame
at 400 E. M.L.K. Jr. Blvd. With racing simulators, the impressive Glory Road that features vintage to modern race cars, a timeline exhibit filled with memorabilia and High Octane Theater, there's something for everyone, even for those not well-versed on racing.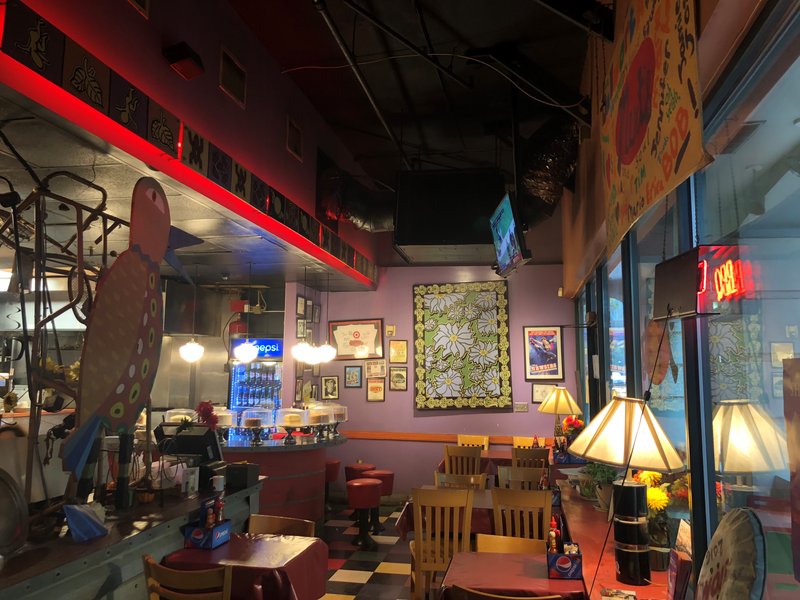 Stop for lunch (or brunch if you're looking for things to do this weekend) at
Mert's Heart & Soul
(214 N. College St.). Try the sampler that gives you all the fixings, including the restaurant's renowned soul rolls, also known as egg rolls with chicken, collard greens, black-eyed peas and seasoned rice.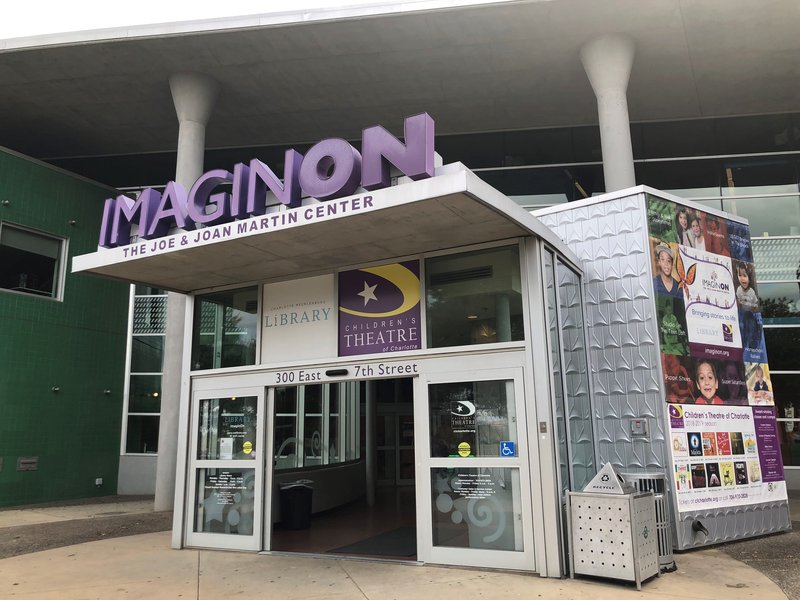 Those with young children may find it worthwhile to visit
ImaginOn: The Joe & Joan Martin Center
(300 E. 7th St.) for morning storytime, and then walk two blocks to
Discovery Place Science
(301 N. Tryon St.). Older kids and adults should make haste to the immersive and moving
Levine Museum of the New South
(200 E. 7th St.), which tells the story of Charlotte's history and growth—complete with an actual lunch counter where sit-ins occurred.
Afternoon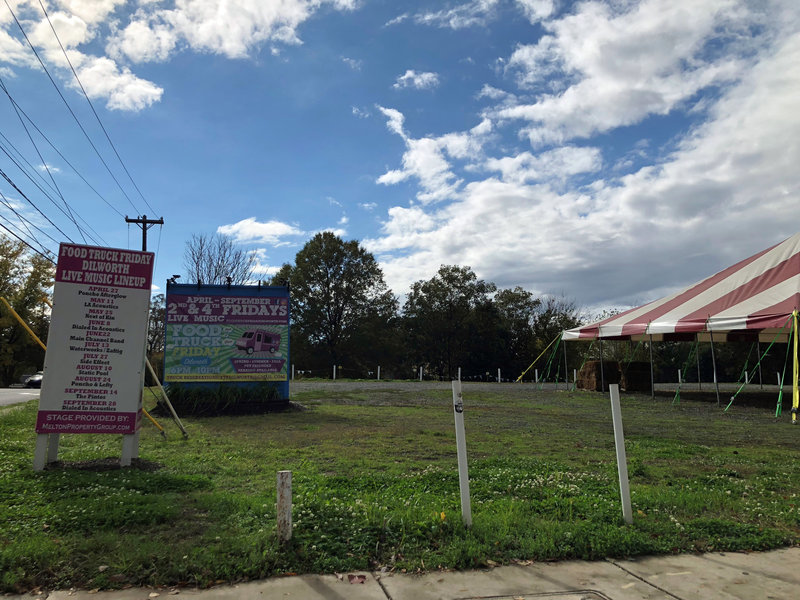 There's more to Charlotte than just Uptown. Consider heading toward Dilworth, a leafy neighborhood where there's an assortment of shops as well as food places that range from signature restaurants to food trucks.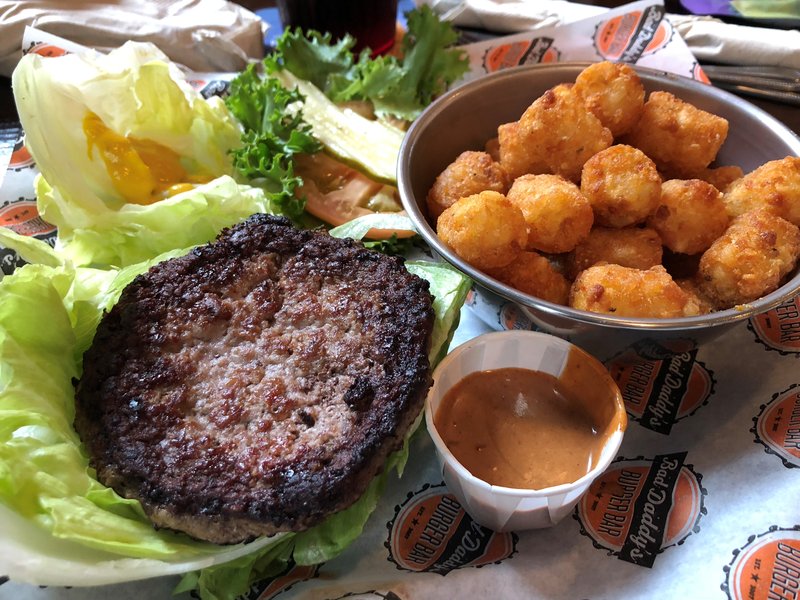 One nearby must-do is
Bad Daddy's Burger Bar
(1626 East Blvd.), a choose-your-own adventure-type burger joint that started at this location and has expanded to include several locations in the South (and Oklahoma). With several protein picks—black bean, beef, bison or tuna—as well as a variety of toppings and sides, you can try something new every time.
If you want to learn about "America's Pastor" Billy Graham, then drive a short distance to
The Billy Graham Library
(4330 Westmont Dr.). Free to visit, the attraction features Graham's boyhood home (which was moved from his family's farm), a replica dairy barn with exhibits about his life, and the graves of both Billy Graham and Ruth Graham, who grew up in China as the daughter of missionaries and took part in her husband's ministry. Even if you're not religious, the manicured grounds provide a scenic stop along your journey.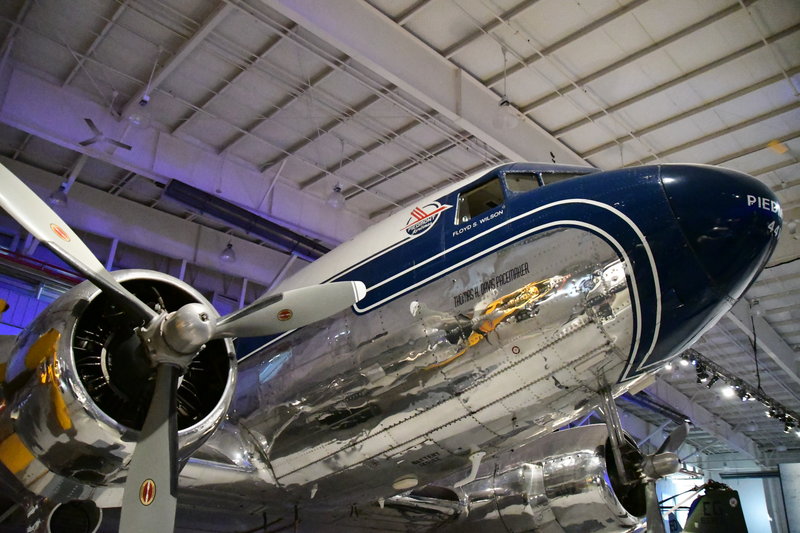 flickr / CC BY SA/Joe Ross
Near the airport, the
Carolinas Aviation Museum
(4672 First Flight Dr.) presents many memorable civilian and military crafts. One of the most notable is the Airbus A320 from US Airways Flight 1549 deemed the "Miracle on the Hudson," in which Capt. Chesley Sully Sullenberger and First Officer Jeff Skiles landed safely in the Hudson River shortly after takeoff from New York's LaGuardia Airport.
Evening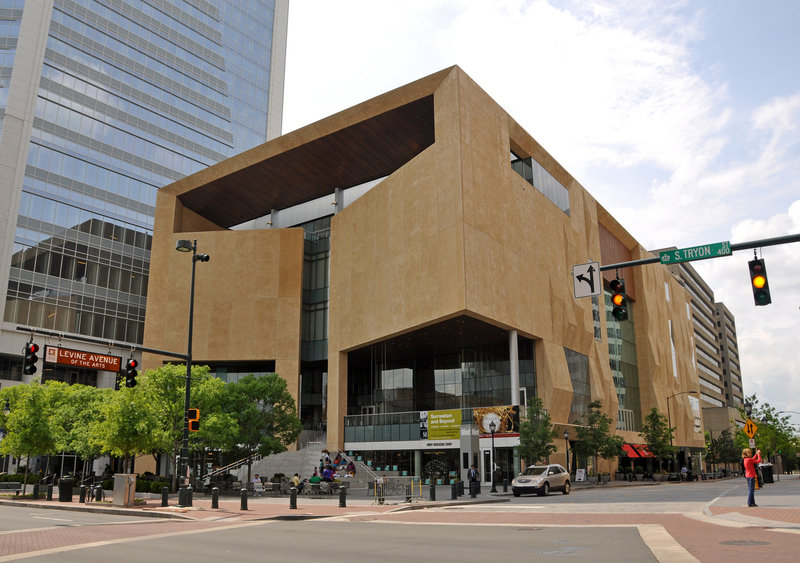 If you're in Charlotte on a Wednesday, then spend the evening at
Mint Museum Uptown
(500 S. Tryon St.) and receive complimentary entry from 5-9 p.m. It's associated with
Mint Museum Randolph
(2730 Randolph Rd.), part of the original branch of the United States Mint, and encompasses the Mint Museum of Craft + Design, changing displays, and European and American art collections.
Locals flock to
Alexander Michael's
(401 W. 9th St.), a storefront-turned-tavern. You'll want to order the "What It Is," a blackened chicken dish served with Cajun cream sauce over a bed of pasta. The wine menu is limited, so order a pint of local craft beer.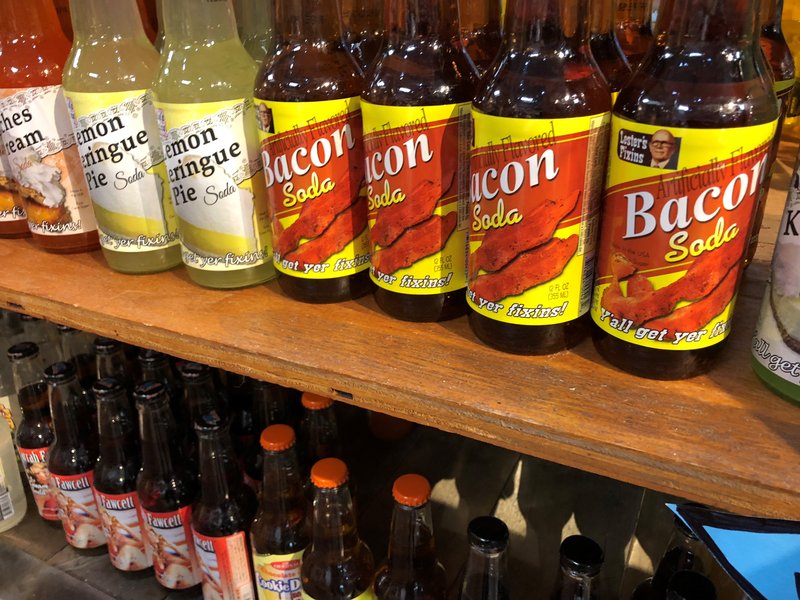 End the night at Epicentre , a hub of shopping, dining and entertainment at 210 E. Trade St. Do a little bowling, catch a flick at the dine-in theater or take in the dueling pianos at Howl at the Moon.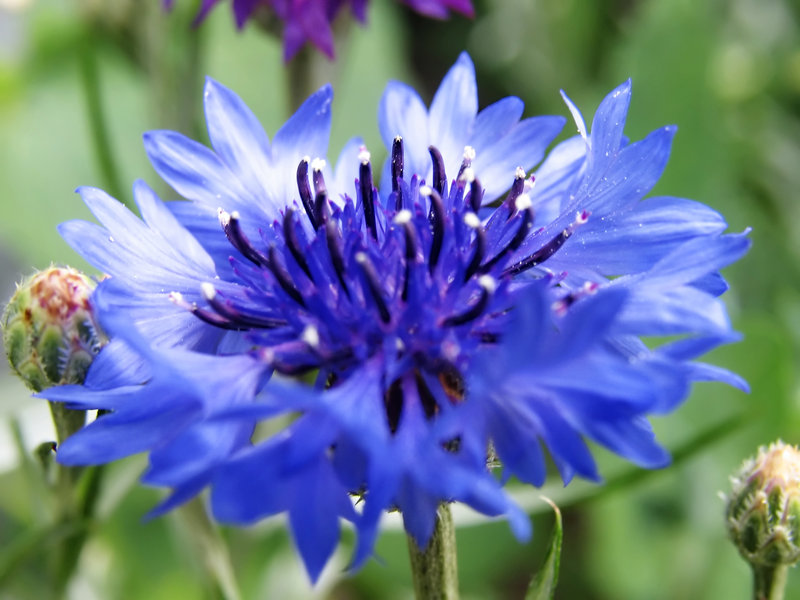 Charlotte Events
In addition to its many cultural and historic landmarks, this destination hosts a number of outstanding festivals and events that may coincide with your vacation.
Wintertime Things to Do
Queen City residents can always find things to do in Charlotte; an array of special events occur throughout the seasons. In late February or early March the
Southern Spring Home & Garden Show
offers the first glimpse of the season with gardens, seminars, crafts and indoor and outdoor floral displays. The show takes place at The Park, located off Briar Creek Road.
A Springtime Destination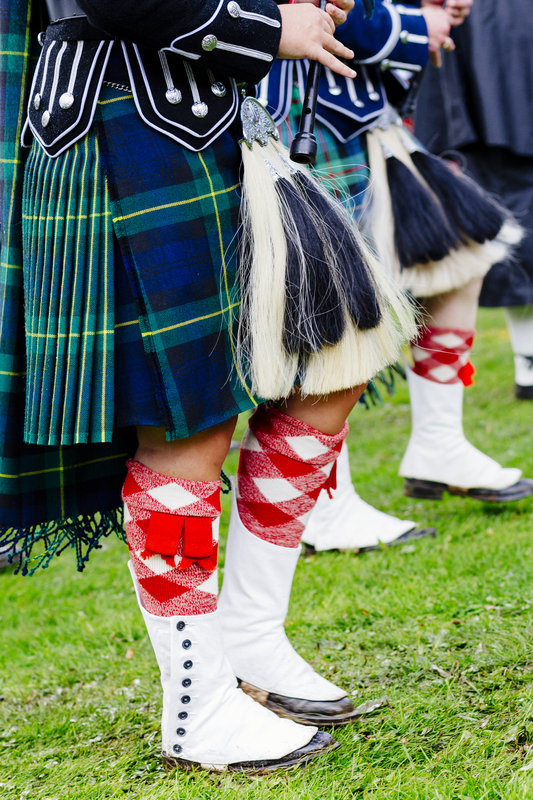 iStockphoto.com/lucentius
Charlotte's spring schedule is filled with ethnic festivals and community events. The third weekend in April finds residents engaged in a friendly competition of piping, drumming and dancing at the
Rural Hill Scottish Festival and Loch Norman Highland Games
. The festival features Celtic music and is held at Rural Hill Farm in Huntersville. Also in April, the
Queen's Cup Steeplechase
, in Mineral Springs, features some of the most athletic thoroughbreds and jockeys being cheered on by spectators.
Summer in Full Swing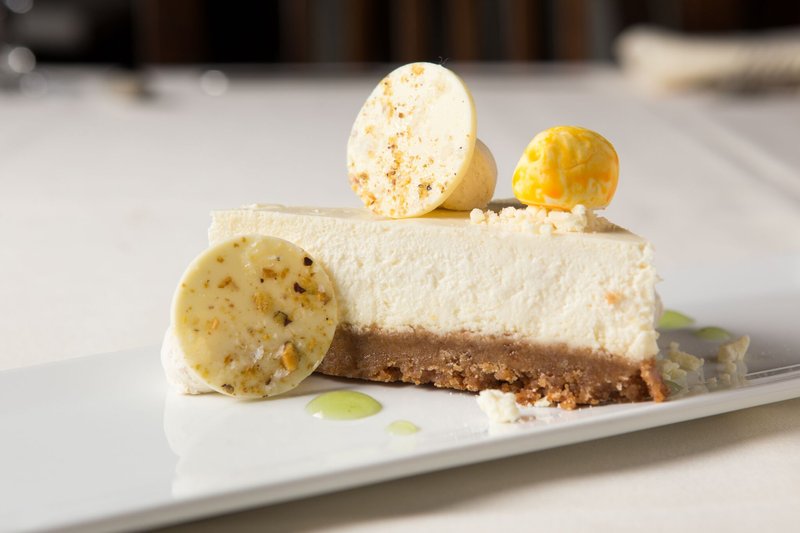 Courtesy of The Fig Tree Restaurant at The Lucas House
Summer months bring outdoor festivals, entertainment and plenty of fun places to go. Charlotteans can eat and drink their way along five blocks of Tryon Street during
Taste of Charlotte
in June, when notable restaurants dish out more than 100 menu items. On Sundays in June the park adjacent to SouthPark Mall comes alive with classics from beloved musicals to Beethoven's best at Charlotte Symphony Orchestra's
Summer Pops at Symphony Park
.
What to Do During the Holiday Season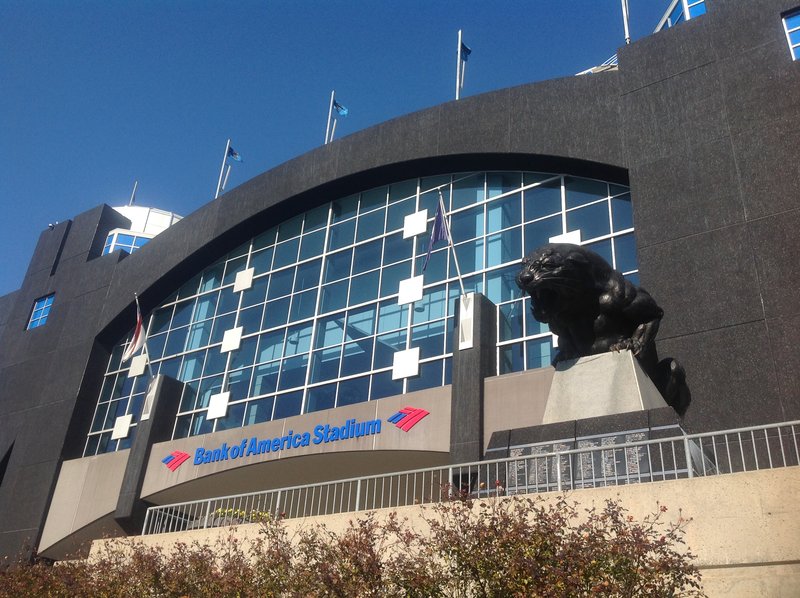 In late December college football fanatics flock travel from far and wide to Bank of America Stadium for the
Belk Bowl
. Check the weekly Creative Loafing publication, found at newsstands, for additional entertainment and events information.