Claims to Fame
Listed in the Guinness Book of World Records, the West Edmonton Mall is a gargantuan two-level complex with 800-plus stores, amusement park rides, themed attractions and more than 50 places to eat. Though diehard shoppers might think the mall is what put Edmonton on the map, the city also is—and more importantly—the capital of Alberta. To get a sense of what that means, visit the Alberta Legislature Building, seat of the provincial government, which was built on the original site of Fort Edmonton. Afterward see what the fort looked like at Fort Edmonton Park, Canada's largest living-history museum that's packed with fun things to do for kids. (Note: Fort Edmonton Park is currently closed for major renovations; visitors will have to wait until the 2021 season to explore the offerings.)
To look even further back in time, spend an afternoon at the Royal Alberta Museum and its galleries of dinosaur fossils, lifelike dioramas, interactive displays and aboriginal artifacts. And be sure to allow yourself plenty of time to visit the Bug Gallery, home to creepy-crawly insects and spiders from around the world.
History of a different sort can be found if you travel about 40 minutes east of the city to the Ukrainian Cultural Heritage Village. The village's costumed interpreters demonstrate and explain what life was like for Ukrainian immigrants who settled in the area in the early 1900s, forming the largest Ukrainian settlement in Canada. In nearby Devon, the Leduc #1 Energy Discovery Centre honors the fuel of the local economy.
Boom Town: From Fur to Gold and Oil
Few first-time visitors to Edmonton are prepared for what they discover when they arrive. From trading post to metropolis within some 200 years, Edmonton continues to surprise visitors by its size, quality of life, sophistication and beautiful river valley location.
Edmonton owes its existence to an abundant and varied supply of natural resources, which prompted each of its three major booms. In 1795 the Hudson's Bay Co. founded Fort Edmonton on the banks of the North Saskatchewan River. Traders bartered with Cree and Blackfoot First Nations people for sought-after pelts of otters, beavers, muskrats, minks and foxes. A trading settlement developed and became the main stopover on routes to the north and to the Pacific.
This stopping point became a starting point for gold seekers rushing to the Klondike; they gathered supplies in Edmonton for the harsh trip north. When gold failed to materialize and many prospectors realized they weren't going to get rich, let alone get rich quick, they returned to Edmonton to settle for a slower but surer way of life.
A bust for prospectors was a boom for Edmonton. The city grew to six times its previous size, making it a prime choice for the provincial capital when Alberta was formed in 1905.
In the years that followed, the capital city earned its nickname, "Gateway to the North," because of its status as a transportation hub and gateway to the regions beyond. In 1915 Edmonton became a major link in the Canadian Pacific Transcontinental Railroad, emerging as an important crossroads stop between east and west as well as north and south.
In February 1947, the Leduc No. 1 Well gushed crude oil 40 kilometres (25 mi.) southwest of Edmonton. Since then more than 2,250 wells within a 40-kilometre radius of Edmonton have coaxed the precious natural resource to the surface. Enormous industrial growth resulted; the city's population quadrupled in the 25 years following the Leduc gusher. Today more than 450,000 barrels of crude oil are refined daily in greater Edmonton.
With nearly 1 million residents in the greater metropolitan area, Edmonton has been careful not to sacrifice the natural resource that makes it livable—its green space. Edmonton's river valley parkland is reputed to be the largest stretch of urban parkland in North America, encompassing 7,340 hectares (18,348 acres), which is about 22 times the size of New York's City's Central Park. The city contains more than 11,000 hectares (27,181 acres) of parkland, playgrounds and green space.
Stretches of parks along the North Saskatchewan River valley let residents and visitors spend long summer days enjoying such warm-weather activities as golfing, hiking, biking, canoeing and even panning for gold. When the winter chill arrives, the park system provides a playground for cross-country skiing, ice-skating and snowshoeing.
An extensive system of underground and overhead "pedways" in the downtown area makes it possible to travel in climate-controlled comfort regardless of the weather. Those who'd rather play indoors head to West Edmonton Mall, which combines 800-plus retail stores with restaurants and fun places to go like an amusement park, a water park with a giant wave pool, an ice-skating rink and two miniature golf courses. The largest of its kind in North America, this shopping and entertainment center has undergone three major expansions since its 1981 opening and draws an estimated 30.8 million people each year.
By Car
Two major highways run through Edmonton. The Trans-Canada Yellowhead Hwy. (Hwy. 16) provides access from the east and west; Queen Elizabeth II Hwy. runs north and south between Edmonton and Calgary.
Street System
Edmonton's street system is a grid with streets running north and south and avenues running east and west. Most streets and avenues are numbered starting from the southeast corner of the city; a few are named.
Edmonton's streetscape includes several traffic circles. When approaching a traffic circle, make sure you are in the correct lane. Use the right lane if you plan to exit, the left lane if you are traveling around the circle. When in the circle, the vehicle on the outside must yield to the vehicle on the inside.
The city speed limit is 50 kilometres per hour (30 mph) or as posted. A right turn on red after stopping is permitted; U-turns are not. A sign that reads "Bus and Taxi Lane Only" means it is illegal to drive, park or stop any vehicle other than the above in that lane.
Parking
Street parking restrictions vary throughout the city; watch for and heed the signs. Parking is not permitted in the residential areas surrounding RE/MAX Field and Commonwealth Stadium during major events; cars parked there will be towed.
Rates for city-operated parking meters are $2.50-$3.50 per hour. Most meters are free after 6 p.m. and on Sundays and holidays; however, there are some 24-hour meters. Rates for downtown parking lots range $2.50-$4 per half-hour during the day.
Sales Tax
The federal Goods and Service Tax is 5 percent and applies to most goods, food/beverages and services, including lodgings. Alberta does not have a provincial sales tax but does impose a 4 percent hotel tax. A 3 percent tourism levy also is charged in some areas.
Police (non-emergency)
(780) 423-4567
Temperature
(780) 468-4940
Hospitals
Grey Nuns Community Hospital, (780) 735-7000; Misericordia Community Hospital, (780) 735-2000; Royal Alexandra Hospital, (780) 735-4111; University of Alberta Hospital, (780) 407-8822.
Visitor Information
Edmonton Welcome Centre
9990 Jasper Ave. N.W. West Shaw Building Edmonton, AB T5J 1P7. Phone:(780)401-7696The office is open Mon.-Fri. 8-4.
Visitor information also is available at the Edmonton International Airport.
Air Travel
Edmonton International Airport (YEG) is 29 kilometres (18 mi.) south of the city center; for information phone (780) 890-8382 or (800) 268-7134. Cheap plane tickets and international flights are available from many airline carriers and travel sites. Check with your local AAA office for flights and vacation packages.
The Skyshuttle provides transportation to and from the airport for $18 one way or $30 round-trip. Return trips must be pre-booked; phone (780) 465-8515 or (888) 438-2342 for Skyshuttle information and booking. Taxi service between the airport and a downtown destination typically costs $55; a limousine costs $66.
Rental Cars
Hertz, with offices at the airport and downtown (inside Edmonton House, 10205 100 Ave. N.W.), offers discounts to CAA and AAA members; phone (780) 890-4435 at the airport, (780) 423-3431 downtown, (800) 654-3131 in Canada or (800) 654-3001 outside of Canada. Contact a travel advisor at your local AAA club office to add rental cars to your travel packages.
Rail Service
The VIA Rail station is at 12360 121 St. N.W.; phone (888) 842-7245.
Buses
Red Arrow Express offers luxury motor coach service between Edmonton, Calgary, Fort McMurray and Red Deer; phone (403) 531-0350 or (800) 232-1958.
Taxis
Taxi companies include Co-Op Taxi Line, (780) 425-2525; Barrel Taxi (780) 489-7777; and Yellow Cab, (780) 462-3456. Taxi rates start at $3.60, plus $0.20 is charged for each additional 135 metres (about 1/12 mile) or a portion thereof. Taxis can be hailed, but phoning is recommended.
Public Transportation
Edmonton has both bus and light-rail transit (LRT) service. Edmonton Transit System's Customer Service Centre, on the second floor of Edmonton Tower at 10111 104 Ave., sells ETS passes and is open Mon.-Fri. 8-4:30; phone 331 within Edmonton or (780) 442-5311. Buses operate Mon.-Fri. 5:20 a.m.-1:30 a.m., Sat.-Sun. 6:30 a.m.-1:30 a.m. On holidays hours may be extended for special events. Light-rail transit operates on a similar schedule; check the website for full schedule. Fare is $3.50; free (ages 0-12). A 1-day pass is $9.75.
What to Do in Edmonton
Travel back in time at
Fort Edmonton Park
(7000 143 St. N.W.), dubbed Canada's largest living-history park and one of the top things to do with kids. Staffed by costumed interpreters, the site features both original and re-created historical structures—everything from a replicated Hudson's Bay Co. fort to a 1920s-style midway. (Note: The park is currently closed for major renovations but expected to reopen for the 2021 season.)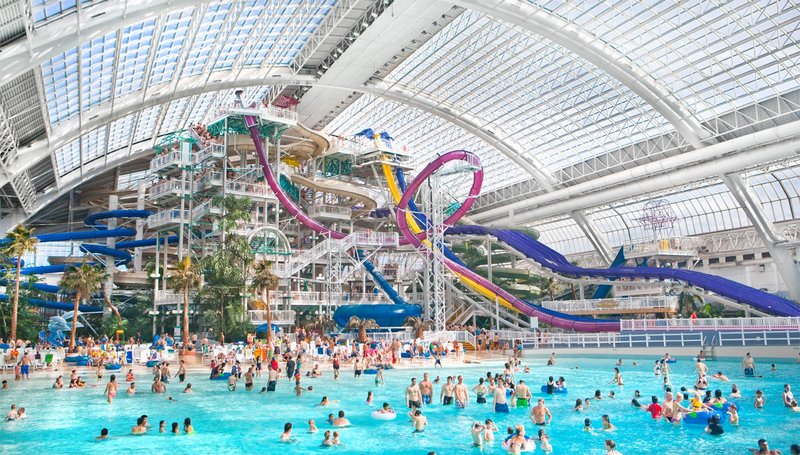 Spend a few hours exploring the
West Edmonton Mall
(8882 170 St. N.W.), the largest shopping and entertainment destination in North America. The gargantuan complex boasts an amusement park, a water park with an indoor wave pool, an aquarium, miniature golf courses, an ice rink, dozens of restaurants and more than 800 stores.
Attend a show at the Francis Winspear Centre for Music (4 Sir Winston Churchill Sq.). Built in 1997, the main performance space is a modern interpretation of such shoebox-style concert halls as the Tonhalle in Zurich and the Musikverein in Vienna. The downtown Edmonton facility is renowned for its acoustics (there isn't a bad seat in the house) as well as a stunning 6,551-pipe concert organ fashioned by Orgues Létourneau Limitée of Québec.
Wrap your head around architect Randall Stout's
Art Gallery of Alberta
(2 Sir Winston Churchill Sq.), a curvy blend of steel and glass inspired by the aurora borealis and the North Saskatchewan River. When you're done ogling the ultra-modern exterior, take a trip inside and admire the handiwork of such Canadian painters as Maxwell Bates, Emily Carr and David Milne.
Tour the four futuristic pyramid-shaped greenhouses and changing exhibitions at the
Muttart Conservatory
(9626 96a St. N.W.), either on your own or with the help of a guide. Located in the North Saskatchewan River valley, the botanical garden is one of the city's most iconic landmarks and is one of the top things to do in Edmonton. (Note: The conservatory is closed for major renovations until early 2021.)
Cheer on the National Hockey League's Edmonton Oilers at Rogers Place (10220 104 Ave. N.W.), which became the team's new, state-of-the-art home in 2016. Outside the arena is a 9-foot-tall bronze statue of legendary player Wayne Gretzky. The monument honoring "The Great One," who led his team to four Stanley Cup victories, has become a beloved city landmark and also a favorite photo spot.
Find places to eat, drink and be merry in Old Strathcona, a five-block historic district now dominated by bohemian coffee shops, funky stores, live performance venues, local restaurants and bars. Whether the agenda calls for a bit of window-shopping or some late-night carousing, your best bet is to stick to the section of Whyte Avenue between 99 and 109 streets where there are plenty of fun places to go.
Explore Edmonton's "Ribbon of Green," a 48-kilometre (30-mi.) stretch of the North Saskatchewan River valley with bragging rights to more than 20 major parks and public facilities. In winter, strap on your cross-country skis and traverse William Hawrelak Park (9930 Groat Rd. N.W.). Or, if the weather's warm, play a round at Victoria Golf Course (12130 River Valley Rd.), said to be the oldest municipal golf course in Canada.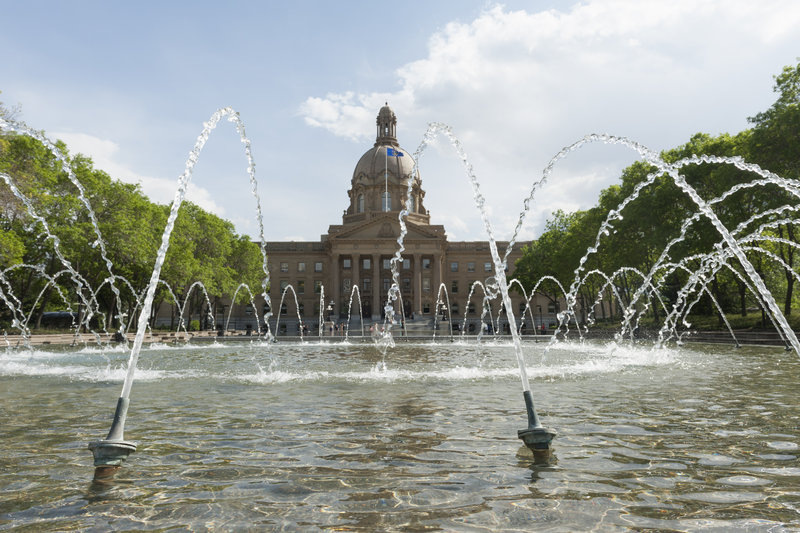 Visit the 1912 Beaux Arts
Alberta Legislature Building
(10800 97 Ave. N.W.) and take the guided tour to learn about Alberta's history and the building's impressive architecture. The grounds around the building are easy on the eyes, too, with monuments, wading pools and shooting water fountains that draw crowds of kids in summer. In wintertime, holiday light and ice sculpture displays dazzle visitors of all ages.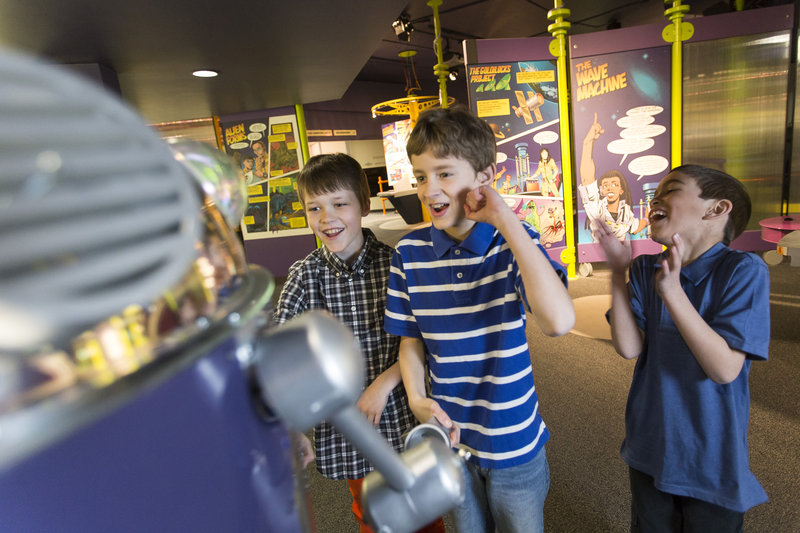 TELUS World of Science Edmonton
Edmonton Travel with Kids
Things to Do With Kids Under 13
Budding young scientists can spend hours at
TELUS World of Science—Edmonton
(11211 142 St. N.W.), where interactive exhibits encourage both learning and fun. The Body Fantastic gallery is a kid-friendly favorite; carnival games, 3-D models and a "Gallery of the Gross" explore the human body and all sorts of bodily functions. Water tables and creative play areas spark the imagination in the Discoveryland Gallery, designed for children ages 8 and under.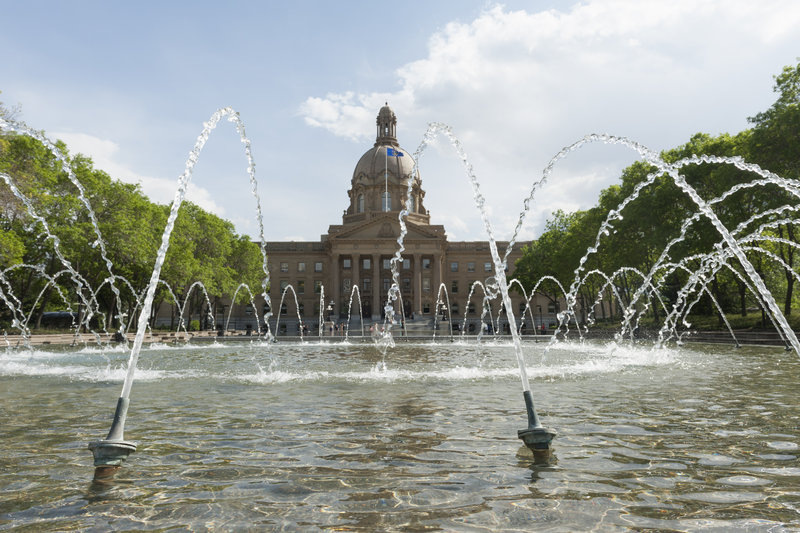 On hot summer days, join throngs of Edmontonians for a splash in the public fountains and wading pools outside the
Alberta Legislature Building
(10800 97 Ave. N.W.). The building and its grounds are an entertainment destination in winter, too, with ice-skating, holiday light displays and other fun things to do with kids offered from mid- to late December.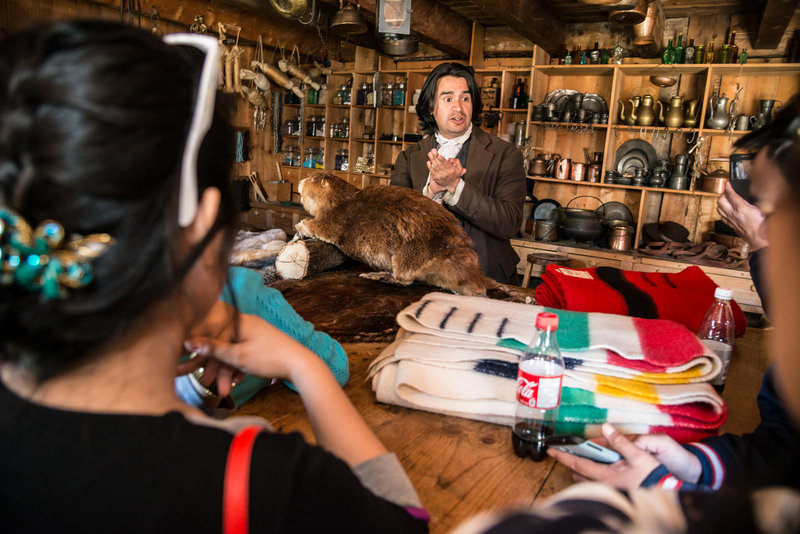 Ride the rails on an authentic steam train or streetcar at
Fort Edmonton Park
(7000 143 St. N.W.), one of the top things to do in Edmonton with kids. You can easily spend a whole day at this living-history park, where re-created buildings and old-time demonstrations transport visitors back to various periods in Edmonton's history. Midway games, a petting zoo and pony rides guarantee a memorable day. (Note: The park is currently closed for major renovations but expected to reopen for the 2021 season.)
Next to Fort Edmonton Park is another attraction packed with fun activities for kids—the
John Janzen Nature Centre
(7000 143 St. N.W.), where hands-on displays encourage an appreciation of nature. Search for nature items on an outdoor scavenger hunt, get face-to-face with salamanders and frogs, or crawl around from the perspective of an animal at the Tegler Discovery Zone's indoor playground.
Things to Do With Teens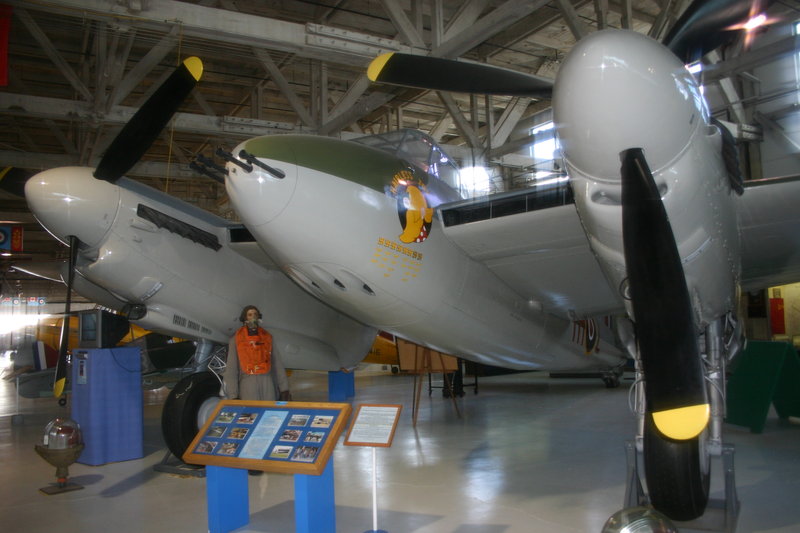 Aviation enthusiasts in search of a cool Instagram shot will find one at the
Alberta Aviation Museum
(11410 Kingsway Ave. N.W.). Housed in one of the last remaining World War II-era airplane hangars, the museum showcases more than 30 restored aircraft including all-season bush planes, Cold War-era fighter jets and a replica of the plane that delivered the first airmail in Western Canada. A restoration area allows visitors to watch as volunteers work on various aircraft.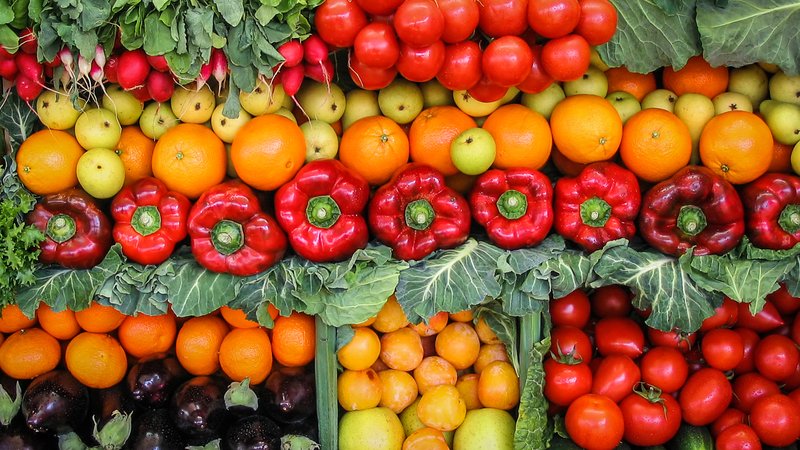 iStockphoto.com / Marlee90
Boutiques, music stores and funky shops line the streets of Old Strathcona, a historic district centered on Whyte Avenue (82 Avenue N.W.) between 99 and 109 streets. There are more opportunities to browse local goods at the Old Strathcona Farmers' Market held each Saturday.
What to Do for All Ages
A fun way to travel between downtown and the Old Strathcona district is via the
High Level Bridge Streetcar
(10340 84 Ave. N.W.), a historic 1900s trolley system that runs late May to mid-October. Have your camera ready as you cross the North Saskatchewan River on what is reputedly the world's highest streetcar bridge.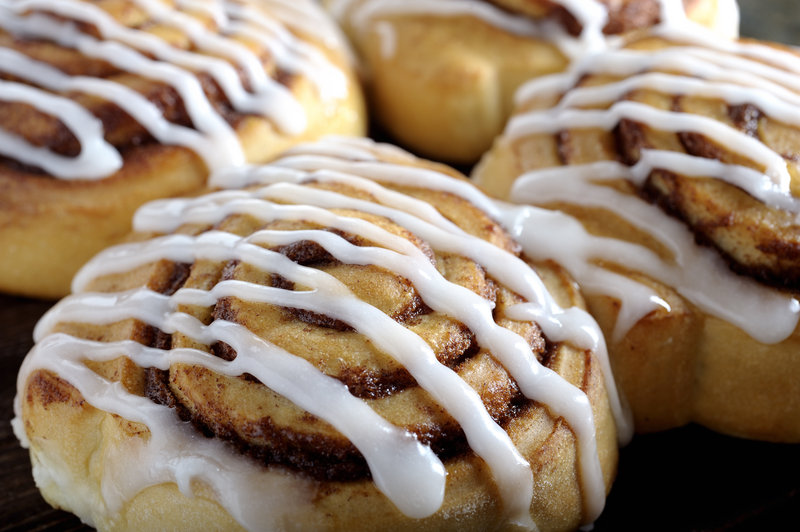 Have a laid-back brunch or lunch at
Highlevel Diner
(10912 88 Ave. N.W.), at the top of the hill just off the High Level Bridge. Sample local favorites like classic eggs Benedict, chicken and cheddar sandwiches and cinnamon buns so big they're served with a steak knife.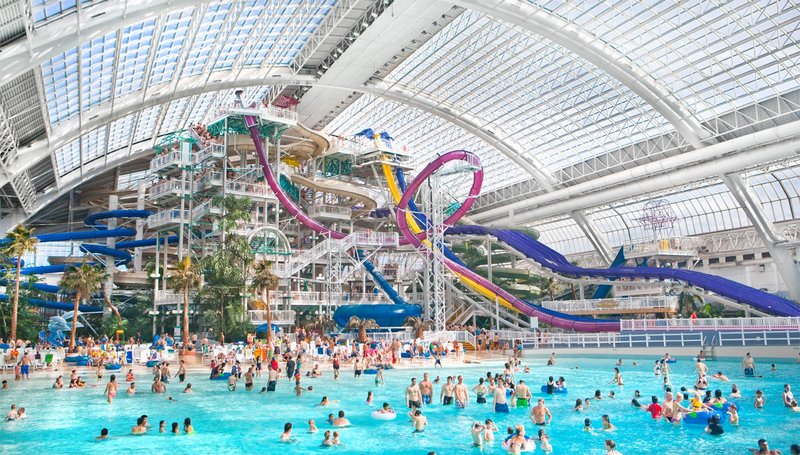 Make a game plan before tackling the massive
West Edmonton Mall
(8882 170 St. N.W.). Opportunities for family-friendly activities are seemingly endless, with an amusement park, water park, IMAX theater, glow-in-the-dark mini golf, escape room and more than 800 stores under one gigantic roof.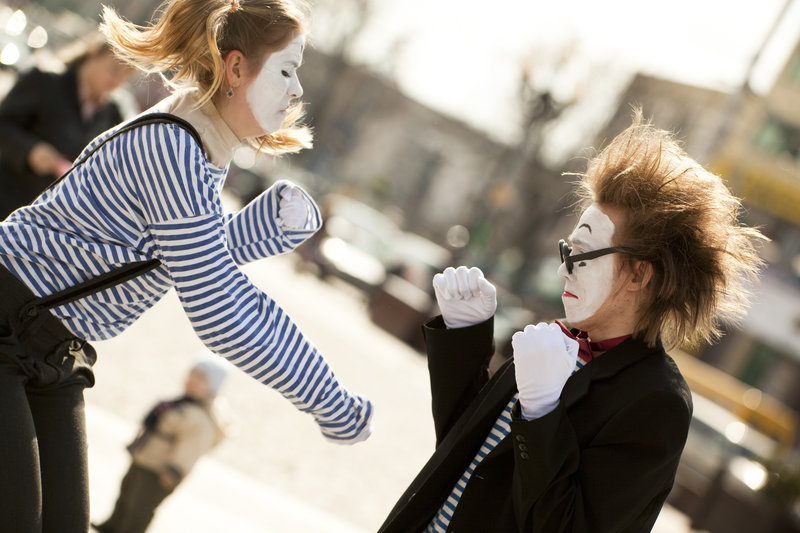 iStockphoto.com/Alex Potemkin
Family events in Edmonton are plentiful, and one of most popular summer celebrations is the
Edmonton International Street Performers Festival
(8331 104 St. N.W.). Magicians, jugglers, clowns and acrobats from around the world host outdoor performances during this multiday festival.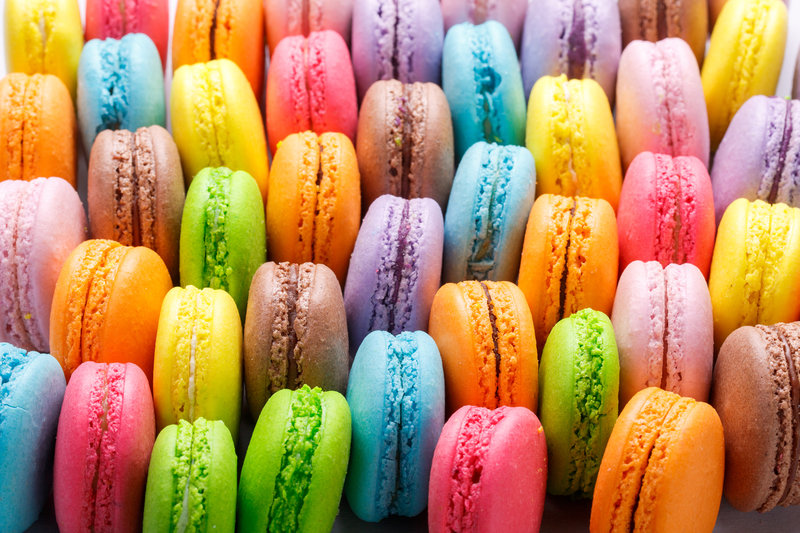 iStockphoto.com/shcherbak volodymyr
Reward well-behaved travelers with a sweet treat from Duchess Bake Shop (10718 124 St.), a small French-inspired bakery that serves up made-from-scratch macarons, meringues, croissants and other delicacies. The popular shop draws crowds from far and wide; among its most renowned patrons is Canadian Prime Minister Justin Trudeau.
Shopping in Edmonton
Shopping Malls Galore
For the intrepid shopper, there is nothing like a trip to the
West Edmonton Mall
, housed in a 44-hectare (110-acre) building at 8882 170 St. N.W. Inside are more than 800 retail stores and dozens of fun things to do under one gigantic roof, including a waterpark, underground aquarium, ice rink and blacklight miniature golf course.
South Edmonton Common (1978 99 St. N.W.) offers about 130 hectares (320 acres) of retail space. The massive outdoor shopping complex at 23rd Avenue and Calgary Trail is home to more than 150 businesses, including IKEA, Tommy Hilfiger, Nike, Roots and Saks Fifth Avenue Off 5th. With more than 150 retailers, Southgate Centre (5015 111 St. N.W.) is South Edmonton's largest shopping center and includes Edmonton's largest Hudson's Bay department store.
Find deals near the airport at Premium Outlet Collection Edmonton International Airport (1 Outlet Collection Way). The complex, opened in summer 2018, counts Nike Factory Store, H&M, Old Navy Outlet and Designer Shoe Warehouse among its more than 100 stores. Luggage storage, flight status screens and boarding pass printing services are available for travelers en route to the airport or just arriving.
For those who want shopping on a less imposing scale, other popular malls include Kingsway Mall (109 Street and Kingsway N.W.) and Londonderry Mall (258 137 Ave. N.W. at 66 Street N.W.).
Find Deals Downtown
Downtown Edmonton offers boutiques and local restaurants as well as covered shopping areas joined by enclosed walkways or pedways. The Edmonton City Centre complex between 100 and 103 streets on 102 Avenue N.W. contains Hudson's Bay, a nine-screen theater and 110 other shops and places to eat among its four glittering floors.
Manulife Place (10180 101 St. N.W.) is a destination for designer boutiques. Rice Howard Way, an attractive outdoor pedestrian area lined with sidewalk seating and eateries, is downtown near 100 Street N.W. and 101a Street N.W.
At 102 Avenue and 97 Street N.W., the Chinatown Gate symbolizes friendship and welcomes visitors to Chinatown, which features several ethnic restaurants, shops and outdoor vendors selling fresh produce.
The 124 Street & Area commercial district, which extends from Jasper Avenue north to 111 Avenue N.W., is home to a wide variety of businesses, including the handful of art galleries and boutique shops comprising the 12-block Gallery Walk area.
Old Strathcona at Whyte Avenue (82 Avenue N.W. from 99 to 109 streets), the main outdoor shopping street on the south side of the city, has the look of historic Edmonton and offers boutiques, specialty shops, nearby restaurants, bistros and coffee bars.
Don't forget that the major museums have interesting shops with items and vacation souvenirs sometimes impossible to find elsewhere. Of particular interest is the Alberta-branded shop in the visitor center at the Alberta Legislature Building, the gift shop inside the Royal Alberta Museum and the six period shops in Fort Edmonton Park. (Note: The shops in Fort Edmonton Park and the park itself are currently closed for major renovations; reopening is expected in spring 2021.)
Edmonton Performing Arts
Whether you're in Edmonton on vacation or just looking for cultural things to do this weekend, you'll find plenty of options and fun places to go around the city.
A Night at the Theater
Theater season runs from September through May. For live theater visit the Citadel Theatre complex, 99 Street and 101a Avenue N.W., which consists of four theaters, an amphitheater and a beautiful atrium; phone (780) 425-1820 or (888) 425-1820. Family-themed theater, produced by Fringe Theatre Adventures, can be enjoyed by all ages from October through May at the ATB Financial Arts Barns in Old Strathcona at 10330 84 Ave. N.W.; phone (780) 409-1910.
Prominent Canadian and American performers take to the stage at Mayfield Dinner Theatre at 16615 109 Ave. N.W.; phone (780) 483-4051 or (877) 529-7829. Jubilations Dinner Theatre, in the West Edmonton Mall at the intersection of 87 Avenue N.W. and 170 Street N.W., features musical comedy and is one of the fun things for couples to do; phone (780) 484-2424.
Ballet, Opera and the Symphony
The Alberta Ballet, (780) 428-6839, and the Edmonton Opera, (780) 429-1000, perform in Northern Alberta Jubilee Auditorium on the University of Alberta campus at 87 Avenue N.W. and 114 Street N.W.; phone (780) 427-2760 for auditorium information. The Edmonton Symphony Orchestra performs at the Francis Winspear Centre for Music, 4 Sir Winston Churchill Sq.; phone (780) 428-1414 or (800) 563-5081 for concert information. The Winspear Centre also hosts a variety of concerts ranging from classical music to rock, as does the Shaw Conference Centre, phone (780) 421-9797; Rogers Place, phone (780) 414-5483; and Rexall Place, phone (780) 471-7210.
The free publication Where Edmonton gives detailed, up-to-date information about arts and entertainment and things to do in Edmonton. Ticketmaster outlets handle ticket sales for most sports, recreation, theater and concert events; phone (855) 985-5000. Contact your local AAA club office for help with your Edmonton vacation packages and reservations.
Edmonton Sports & Recreation
Whatever the season, there are opportunities for both indoor and outdoor recreation. The North Saskatchewan River valley, also known as River Valley Parks, is an oasis of parkland, with 160 kilometres (99.4 mi.) of trails, four lake systems and more than 20 major parks. Depending on the time of year, you can golf, hike, jog, cycle, ride horseback, fish, ski (cross-country and downhill), skate or even pan for gold in Edmonton's River Valley parks.
William Hawrelak Park, home to many of Edmonton's festivals and events, is located next to the North Saskatchewan River and is one of the many fun places to go for walking, jogging and paddleboating as well as ice-skating and cross-country skiing in winter.
Playing host to three major sporting events—the Commonwealth Games in 1978, the World University Games in 1983 and the World Championships in Athletics in 2001—has provided Edmonton with a legacy of world-class sporting facilities. Several multiple-purpose centers—including Kinsmen Sports Centre, 9100 Walterdale Hill, and Mill Woods Recreation Centre, 7207 28 Ave. N.W.—offer such activities as swimming, diving, racquetball, squash and track events.
For information about activities and facilities at Edmonton parks and things to do this weekend, phone the information line at (780) 442-5311 Monday through Friday.
Bring your set of clubs on vacation and try out one of more than 70 golf courses scattered around the Edmonton area. Three courses in the city's river valley are Riverside Golf Course, 8630 Rowland Rd.; Rundle Park Golf Course, 2902 118 Ave. N.W.; and Victoria Golf Course & Driving Range, said to be the oldest municipal golf course in Canada, at 12130 River Valley Rd. For information on all city-run golf courses, phone (780) 496-4710.
Spectator sports can be enjoyed throughout the year. Castrol Raceway, 2 kilometres (1.2 mi.) west of Queen Elizabeth II Hwy. on Hwy. 19, offers motorsport racing May through October; phone (780) 461-5801 or (877) 331-7223.
Home to several professional sports teams, Edmonton is referred to fondly as the City of Champions and offers many options for group travel and sports fans. The Edmonton Oilers, several-time Stanley Cup champions of the National Hockey League, play from September to April in Rogers Place, 10220 104 Ave. N.W.; phone (780) 414-5483. The Edmonton Eskimos football team, many times the Grey Cup champions of the Canadian Football League, play at Commonwealth Stadium, 11000 Stadium Rd., from June to November; phone 311 within Edmonton or (780) 442-5311.
Driving Tours
The most scenic areas in Edmonton are along the North Saskatchewan River valley. On the south side, the drive north along Saskatchewan Drive from 76 Avenue N.W. and 120 Street N.W. to 99 Street N.W. offers a picturesque trip around the University of Alberta campus.
Streetcar Tours
If you're looking for things to do with a historical bent, consider a ride on the High Level Bridge Streetcar from downtown to Old Strathcona.
Walking Tours
Heritage Trail leads from the Shaw Conference Centre to the Alberta Legislature Building, a route that links government and industry by way of Edmonton's past. Old Strathcona, a destination south of the North Saskatchewan River, offers a view of many original buildings and street scenes characteristic of an early 20th-century prairie town. The Downtown Business Association hosts free guided walking tours by reservation from late June through mid-August; phone (780) 424-4085 for information.
1-day Itinerary
AAA editors suggest these activities for a great short vacation experience.
Morning
Operating from late May to mid-October, the
High Level Bridge Streetcar
is a fun way to travel between downtown Edmonton and the Old Strathcona historic district. As your vintage vehicle crosses the High Level Bridge, you'll catch a glimpse—and likely a shaky snapshot or two—of the idyllic North Saskatchewan River valley.
Along the streetcar line are three intermediary stops, including one in the Garneau neighborhood. Disembark here and try a specialty brew from Transcend Coffee (8708 109 St. N.W.), a local chain that hawks gourmet blends and ethically sourced beans.
Hankering for a hearty breakfast? Look no further than
Highlevel Diner
(10922 88 Ave. N.W.), an eclectic space known far and wide for its comfort food and weekend brunches.
At the High Level Bridge Streetcar's southern terminus is the Strathcona Streetcar Barn Museum, where rail buffs can peruse antique model trains and ticket punches. The museum is at the north end of the Old Strathcona Farmers' Market (10310 83 Ave. N.W.), an indoor market open every Saturday from 8 a.m. to 3 p.m., year-round.
On rainy days or during the streetcar's off-season, spend the morning at the
Royal Alberta Museum
(9810 103a Ave. N.W.). Fresh from a $375.5 million renovation, the museum is home to a Natural History hall, with displays about the Ice Age, dinosaurs and Alberta's plants and animals; a Human History hall that explores the people of Alberta; an interactive Children's Gallery; and a Bug Gallery. The impressive facility, the largest in Western Canada, was known as the Provincial Museum and Archives of Alberta until Queen Elizabeth II rechristened it in 2005.
Afternoon
First-time visitors to Edmonton will no doubt want to check the
West Edmonton Mall
(8882 170 St. N.W.) off their to-do lists. The mega mall is home to more than 800 stores in addition to an amusement park, an ice rink, miniature golf courses and an indoor water park. After raiding the sales racks, strike a few cover model poses in the shopping center's three "theme streets": Bourbon Street, Chinatown and Europa Boulevard.
There are plenty of places to grab a bite inside WEM. Two good options for casual fare are
Famoso Neapolitan Pizzeria
and
Moxie's Classic Grill
. Or, skip the mall food court and head about 5 kilometres (3 mi.) north to family-owned
Fifendekel Pie Shop Cafe
(10646 170 St. N.W.) for delectable deli meats sandwiched between slices of freshly baked sunflower bread. More importantly, for dessert, there's pie!
Evening
A cluster of restaurants near downtown's 4th Street Promenade (104 Street N.W. near Jasper Avenue) will entice serious foodies at dinnertime. Get a reservation at
Tzin Wine and Tapas
(10115 104 St.) for New World small plates served in a romantic, intimate space, or try nearby
Bar Bricco
(10347 Jasper Ave.) or
Uccellino
(10349 Jasper Ave.) for out-of-this-world pastas. (The two sister restaurants are located right next to each other and joined by a third, more exclusive spot also known for its Italian cuisine:
Corso 32
, 10345 Jasper Ave.).
Walk off your meal with a leisurely stroll down the 4th Street Promenade (104 Street N.W.) to the outdoor Neon Sign Museum, a collection of 20 restored neon signs displayed on the exteriors of two brick buildings. The collection is especially photogenic at dusk when the neon begins to glow.
Before turning in for the night, cab it back to Old Strathcona in south-central Edmonton. The entertainment district is centered on Whyte Avenue. An abundance of watering holes and live music venues makes this area a popular late-night destination. If you're a serious lover of jazz, Yardbird Suite (11 Tommy Banks Way), founded in the 1950s, is without equal. Meanwhile, laid-back Funky Buddha (10341 Whyte Ave.) offers a jammed activities calendar with fun events like karaoke and Latin dance lessons.
Get Outside in Summer
Fall and Winter Traditions in Edmonton